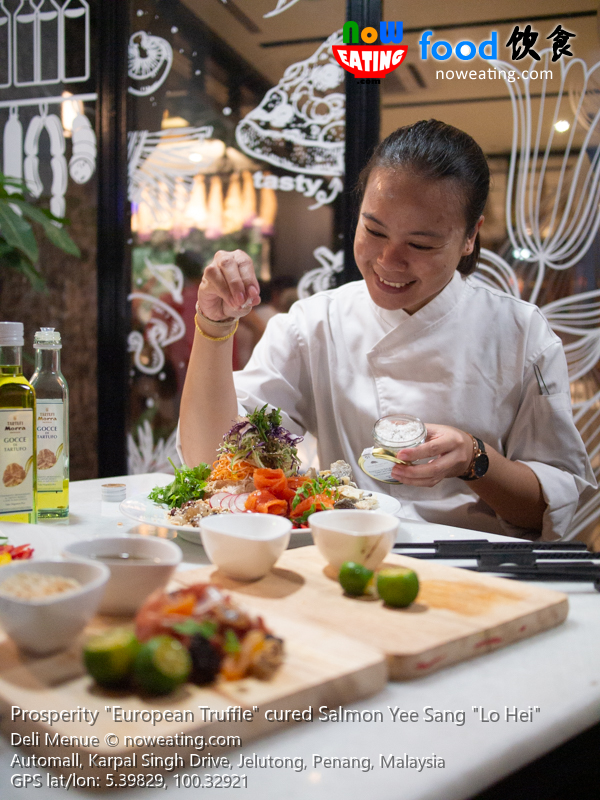 Yee Sang is not an unco for Chinese as it is a Cantonese-style raw fish salad usually "toasted" during Chinese New Year. If you are tired of local Yee Sang made of coloring snacks, how about European version made of cured salmon, dressed with white truffle oil and sprinkled with black truffle flakes salt? Introducing Deli Menue (GPS: 5.39829,100.32921) – new addition to Automal at Karpal Singh Drive, Penang.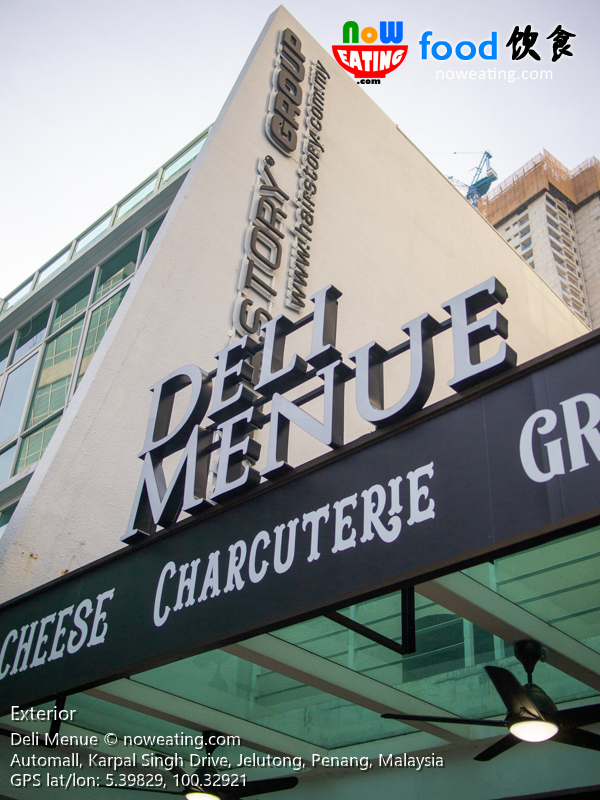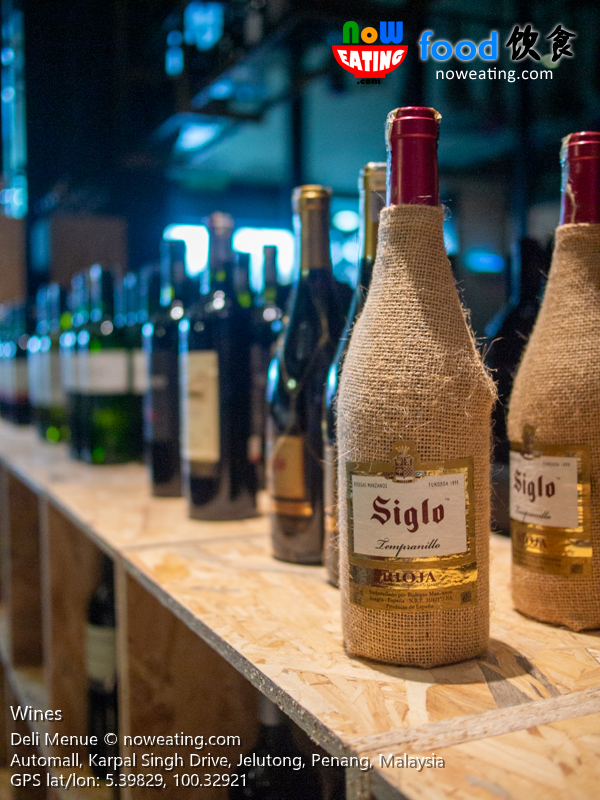 Opened since 3 months ago, Deli Menue is a new semi fine dining restaurant under the same management of Le Venue. It offers Western dishes prepared at fine dining standard but at cafe price. Another reason we called it "fine dining" is because the restaurant is also a wine cellar with more than hundred of white wines, red wines, sparkling wines and liquors. Of course, you may purchase one and consume on the spot for special occasions.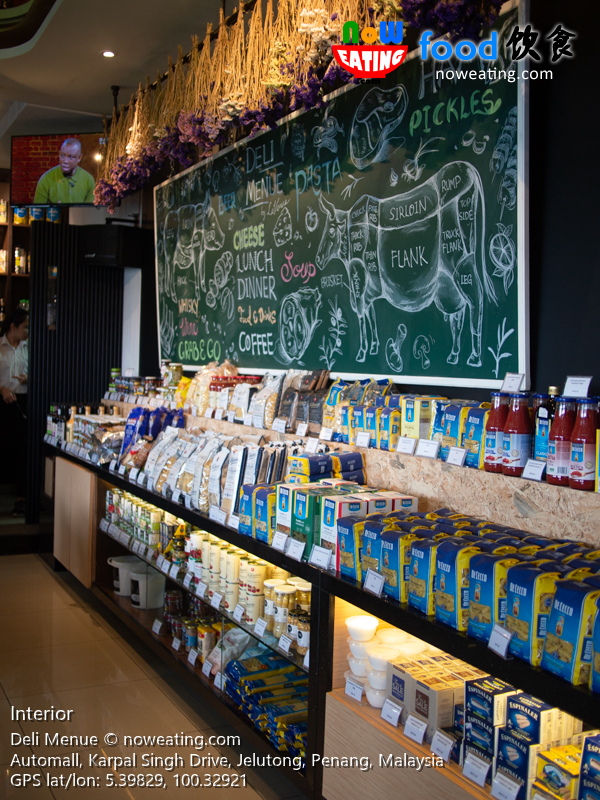 Other than that, the restaurant is also a deli with imported food ingredients such as cheeses, pastas, pickles, seasonings and meat products. Pricing-wise, surprisingly it is on par with those premium grocery stores in shopping malls, if not cheaper. If you love to cook, you may consider paying Deli Menue a visit for hard-to-find premium cooking ingredients.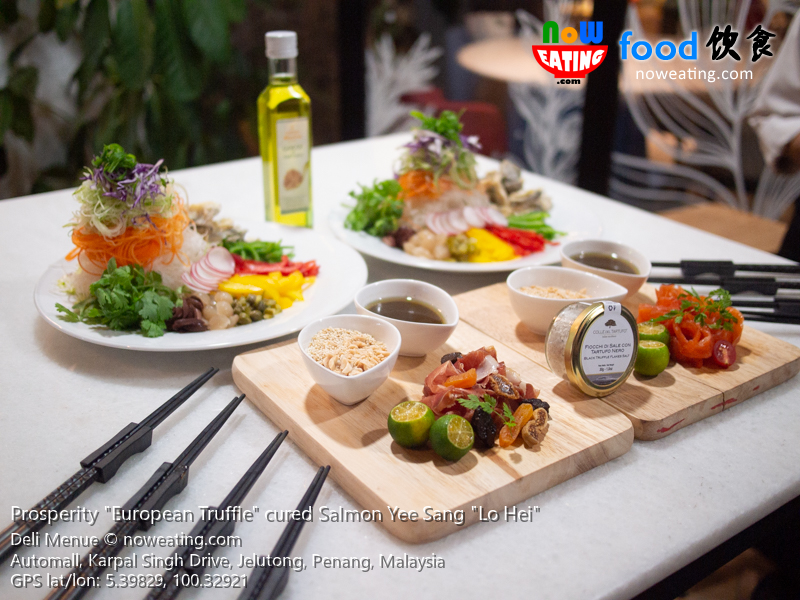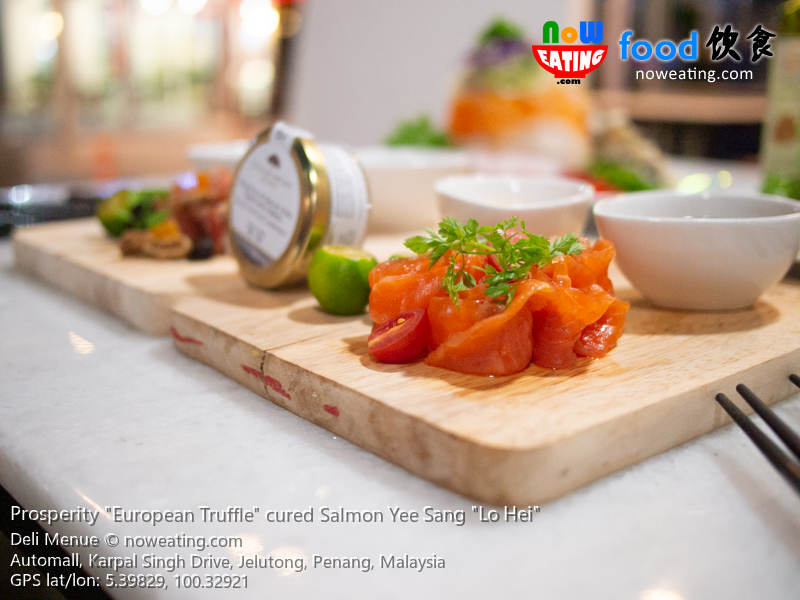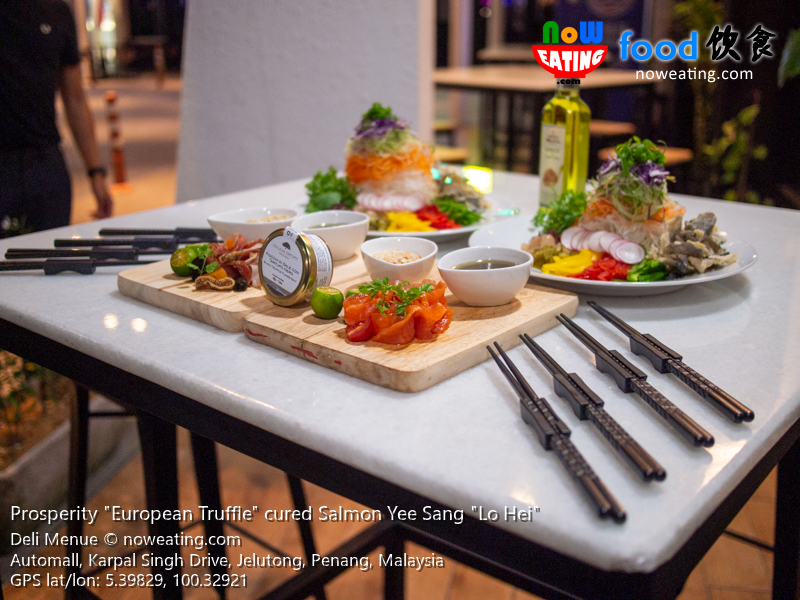 As mentioned at the beginning of the post, special for Chinese New Year, Deli Menue is offering one-of-its-kind Prosperity "European Truffle" Cured Salmon Yee Sang "Lo Hei" with price starting from RM68+. Is the taste acceptable? Definitely!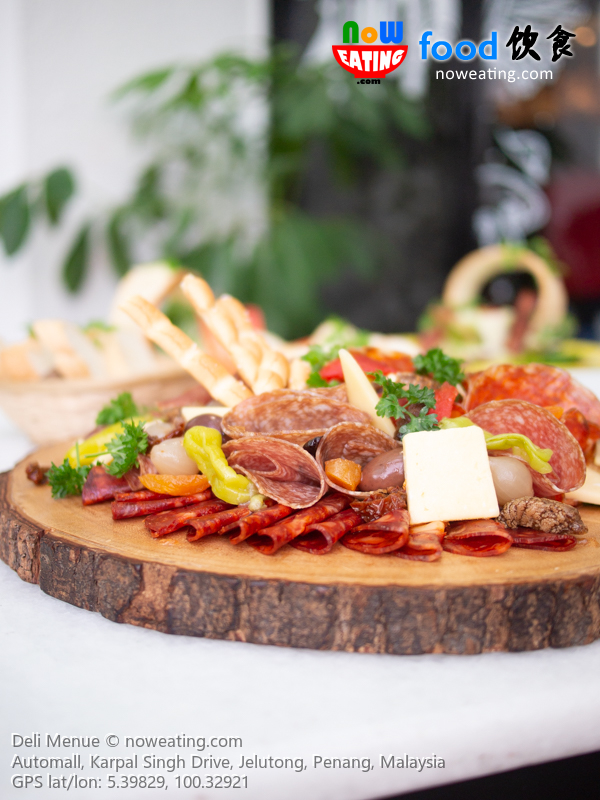 Buying meat products? Charcuterie & Cheese for "four" (RM88), for instance, is a great platter allowing one to have a bite on pork and cheese products which are also sold separately in the premise. Charcuterie & Cheese for "two" is also available at the price of RM42.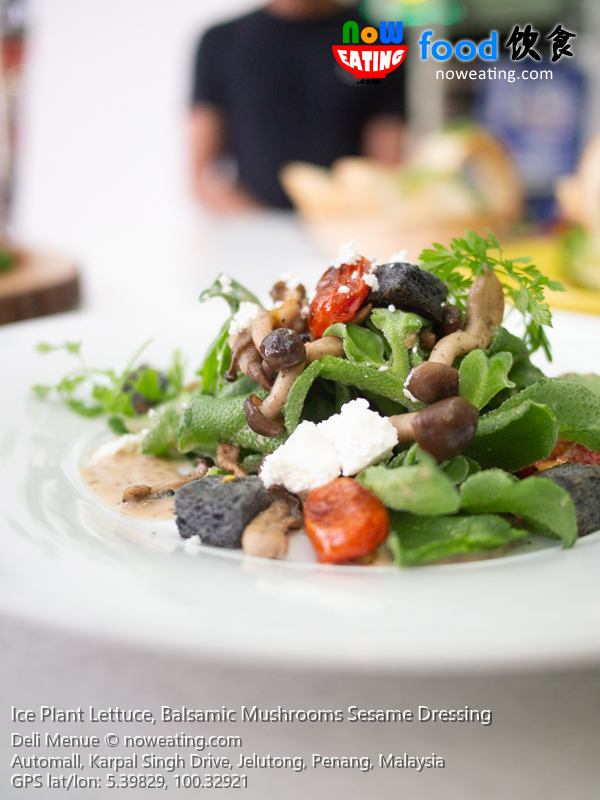 Ice Plant Lettuce, Balsamic Mushrooms Sesame Dressing (RM19)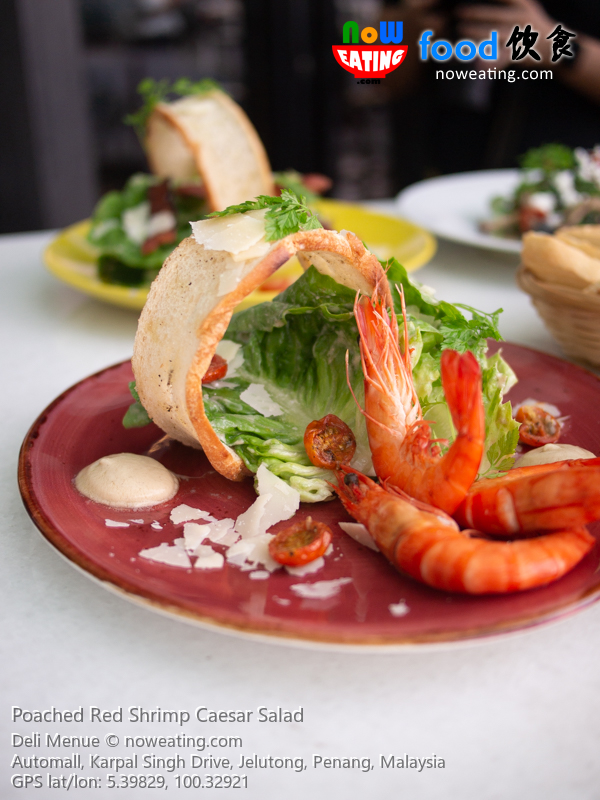 Poached Red Shrimp Caesar Salad (RM18)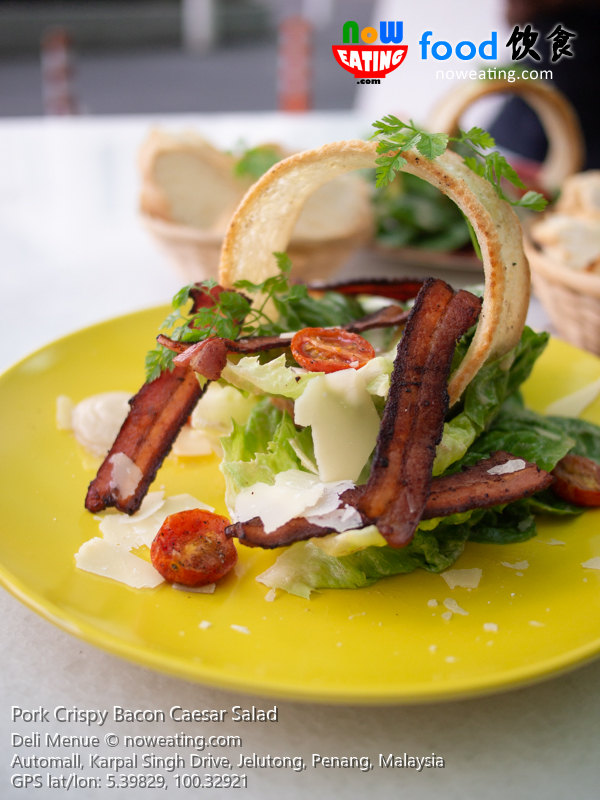 Pork Crispy Bacon Caesar Salad (RM16)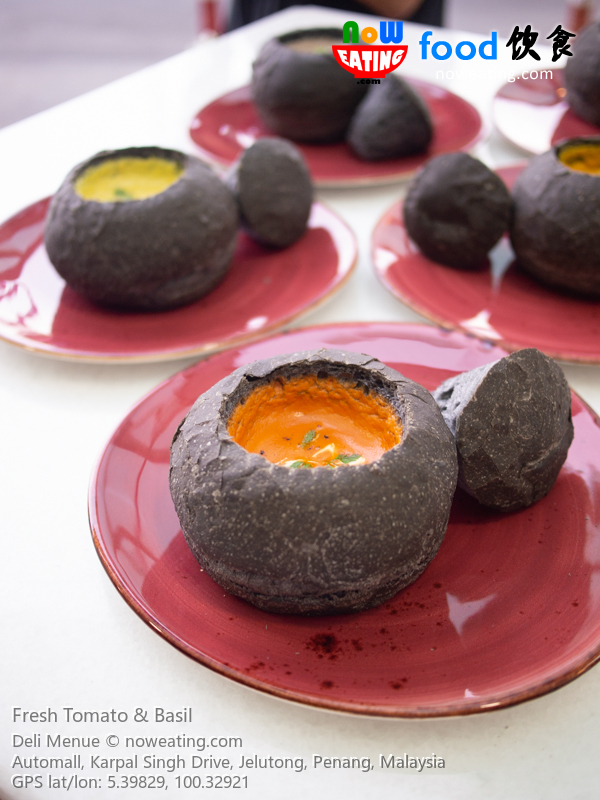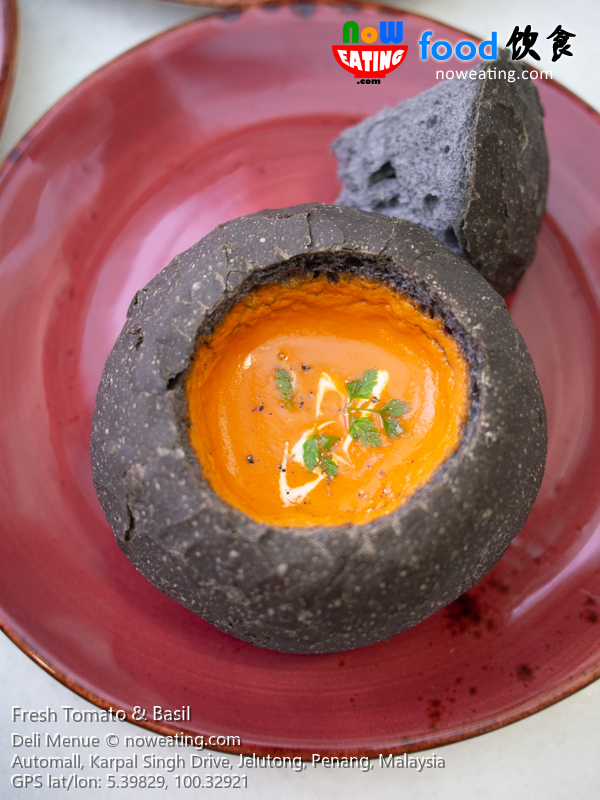 Say "goodbye" to the day when you have to dip "soup of the day" with bite-sized garlic bread. Introducing soup in a bowl made of charcoal bread. Even better, Deli Menue offers not one but six types of soup daily. Yes, you can consume the bowl as well but make sure you finish taking Insta-worthy photos fast or else the soup may be ended up being soaked into the bowl.
Organic Pumpkin (RM14)
Three Mushroom Potage (RM16)
Corn, Lemongrass & Fresh Coconut Milk (RM14)
Fresh Tomato & Basil (RM14)
Broccoli (RM16)
Fresh Onion (RM16)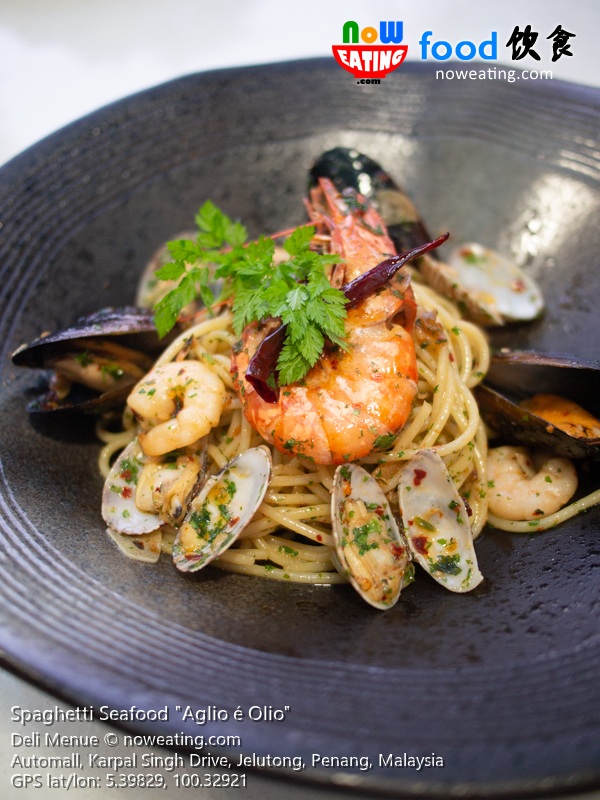 Spaghetti Seafood "Aglio é Olio" (RM24)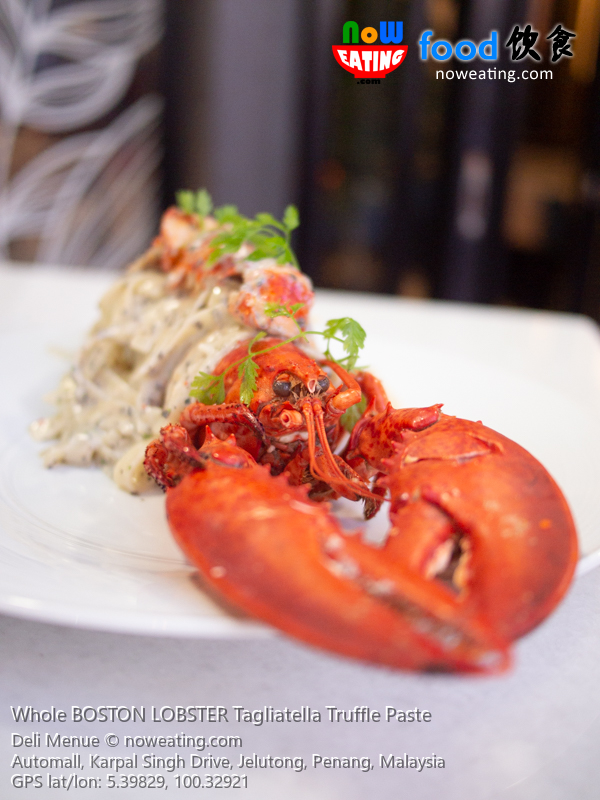 The highlight of the main course is perhaps the Whole BOSTON LOBSTER Tagliatella Truffle Paste (RM88) with long and flat pasta topped with fresh and juicy lobster meat. The only thing missing here is a hammer to crack open the gigantic claws.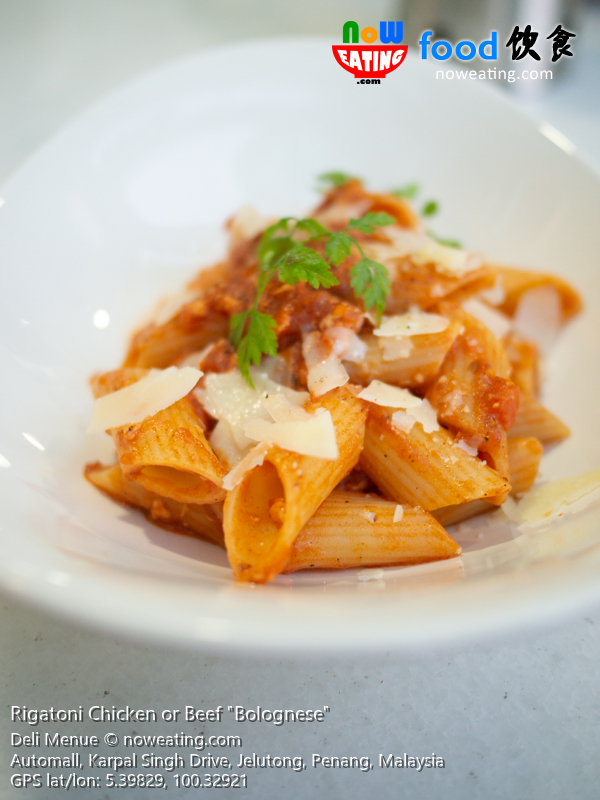 Rigatoni Chicken or Beef "Bolognese" (RM18)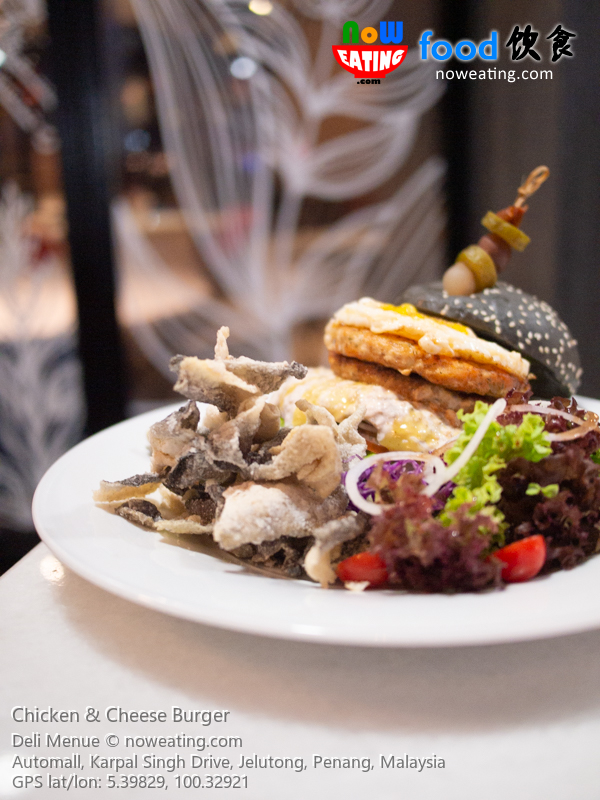 Unlike ordinary chicken burger comes with French fries or wedges, Chicken & Cheese Burger (RM19) comes with crispy fish skin instead. Our top pick for main course during that evening.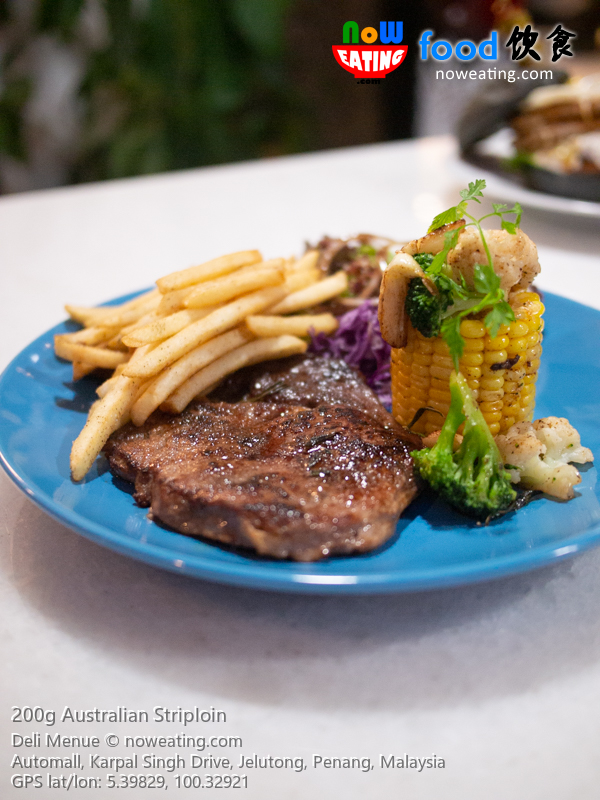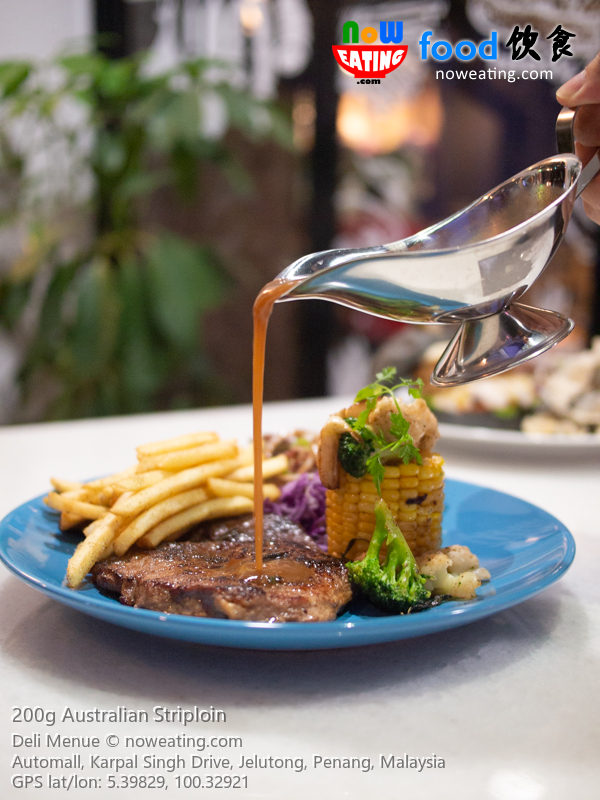 200g Australian Striploin (RM42)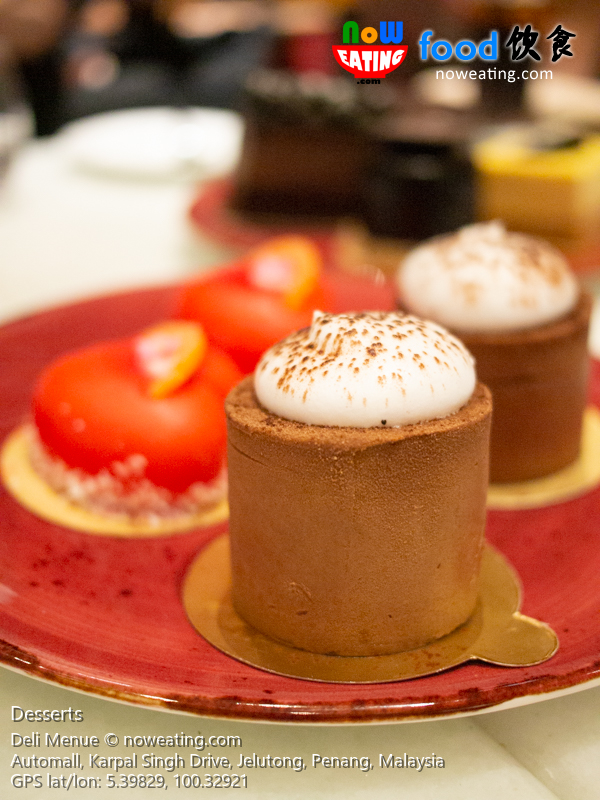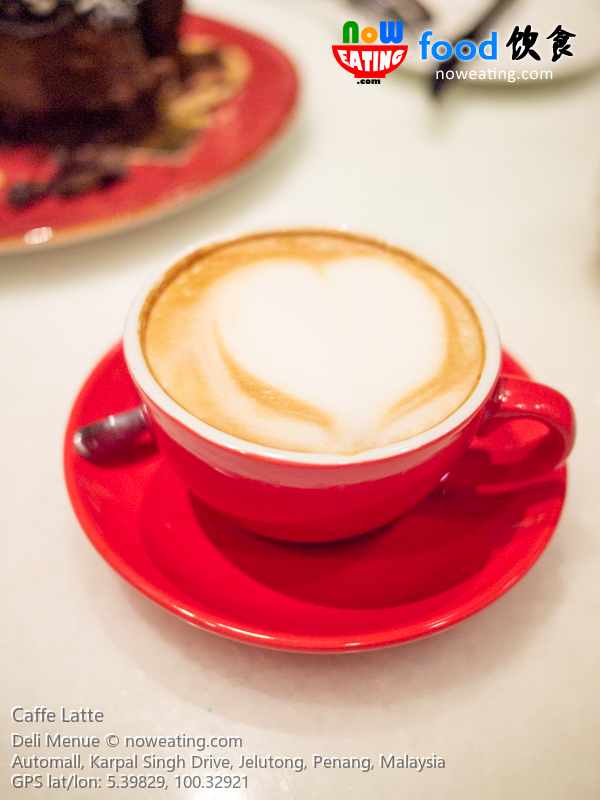 Caffe Latte (RM10)
End your meal with mouthwatering desserts or a cup of latte. Kindly visit the dessert counter for desserts of the day. As a whole, Deli Menue is a hidden gem in Penang serving fine dining quality dishes at an affordable price. The restaurant is opened daily from 11:30am to 12pm. For more information, kindly visit their Facebook page or call 016-452 7178.
| | |
| --- | --- |
| Place Name: | Deli Menue |
| Cuisine: | Western |
| Address: | 29C-2-10 & 11 Persiaran Karpal Singh, George Town, Penang, Malaysia |
| Tel: | 016-452 7178 |
| Working Hour: | 11:30am-12:00am daily |
| Last Visit: | 20200107 |