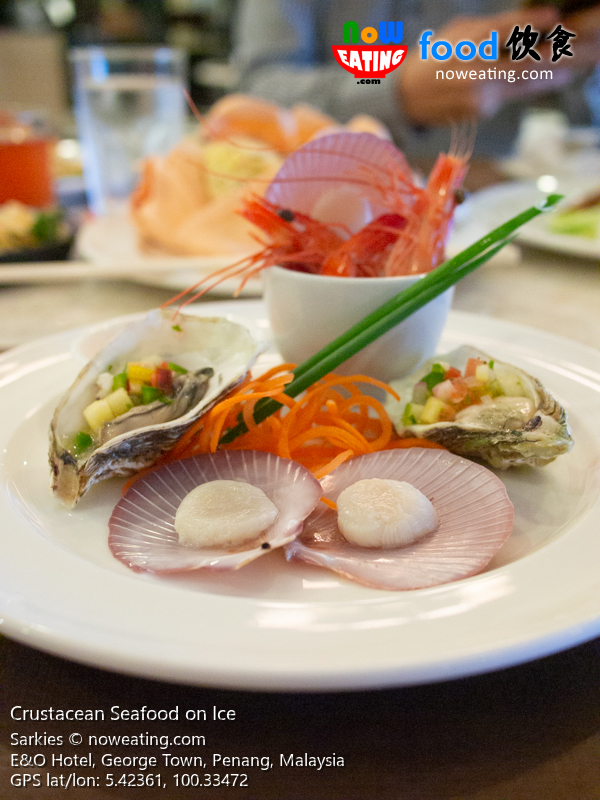 Can you snap nice photos on the food taken from buffet spread? Now you can! Introducing the "Eat All You Can Unlimited À La Carte" from Sarkies, E&O Hotel (GPS: 5.42361,100.33472) in which each dish is carefully prepared and served to your table at the highest quality during this RMCO period.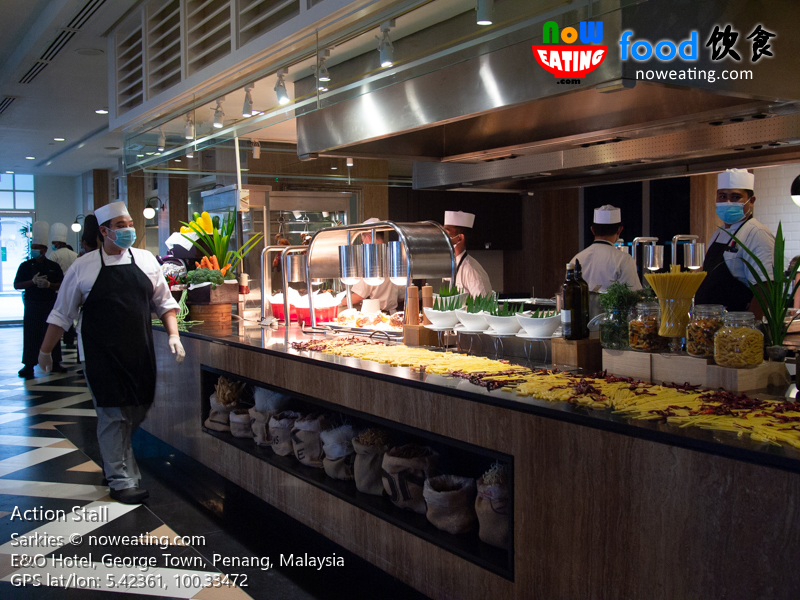 It had been more than 3 months since Movement Control Order (MCO) was initiated in March 2020. With heavy heart, some hotels decided to cease operation during this challenging time. E&O Hotel, on another hand, was able to keep its head above water. Last month, we were invited for a preview session of the new dining concept introduced in its premise.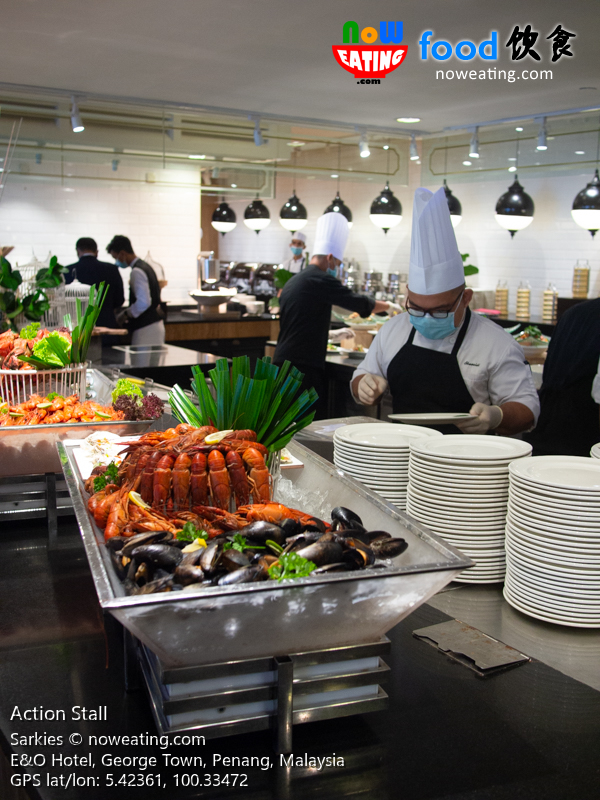 The preview session was conducted in Sarkies. One of noticeable differences as compared to previous Sarkies buffet was that the dining tables had been reduced to comply with social distancing.  Number of staffs had also been increased and the main reason of having so many eyes on the floor is that instead of self-service buffet, food is now "make-to-order" (similar to some Japanese buffet restaurants) in which a new copy of menu will be available on each table for guests to place orders. Did we mention that the menu will be decomposed at the end of the meal? (so that it will not be reused by other guests)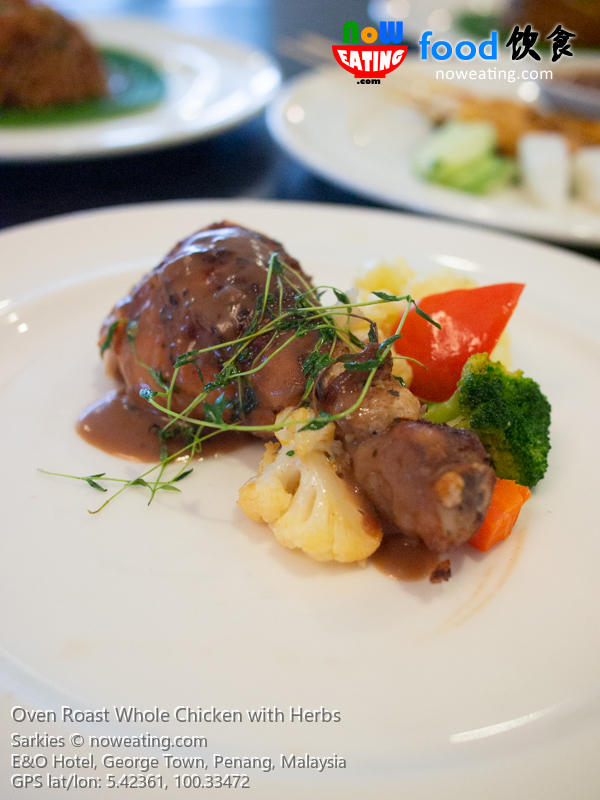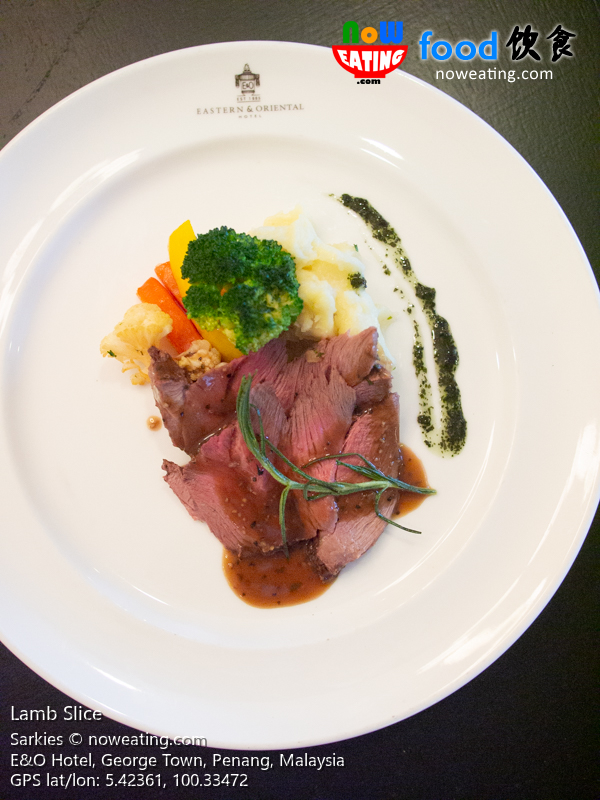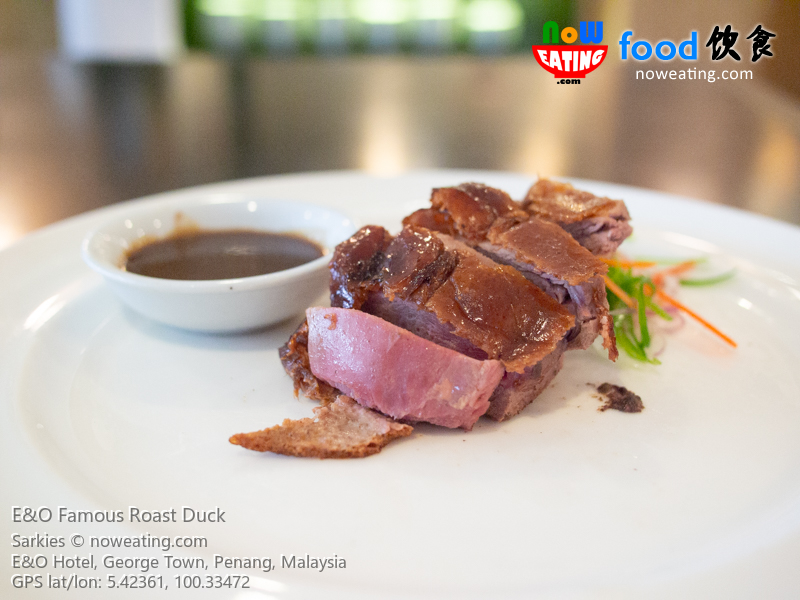 From customer's point-of-view, perhaps an advantage for having À La Carte is the presentation of the food worth of some Instagram shots. By looking on the Oven Roasted Chicken with Herb and Lamb Slice, for example, one may mistakenly assume that his/her friend is dining in a fine dining restaurant.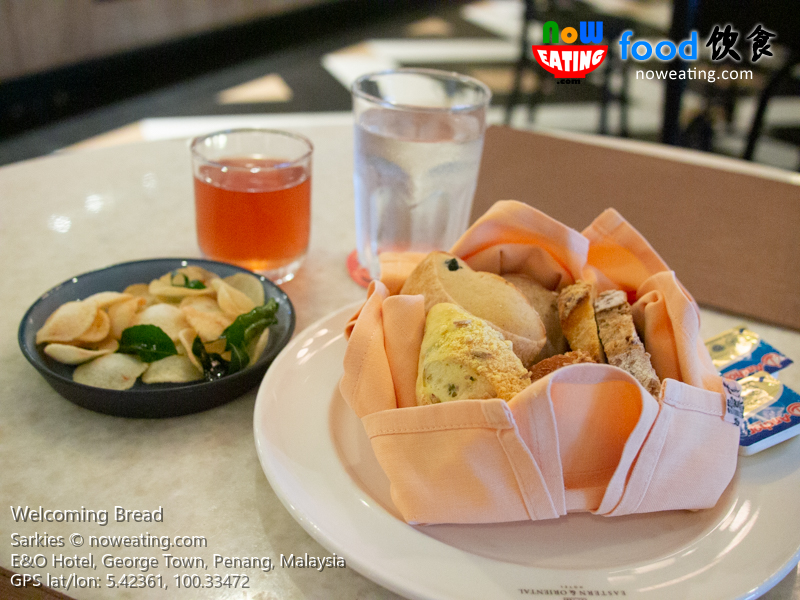 Another new norm is that each table will be served with welcoming breads and crackers – a starter which is usually available in fine dining restaurants. Personally, we recommend our readers to reserve tummy space for main course.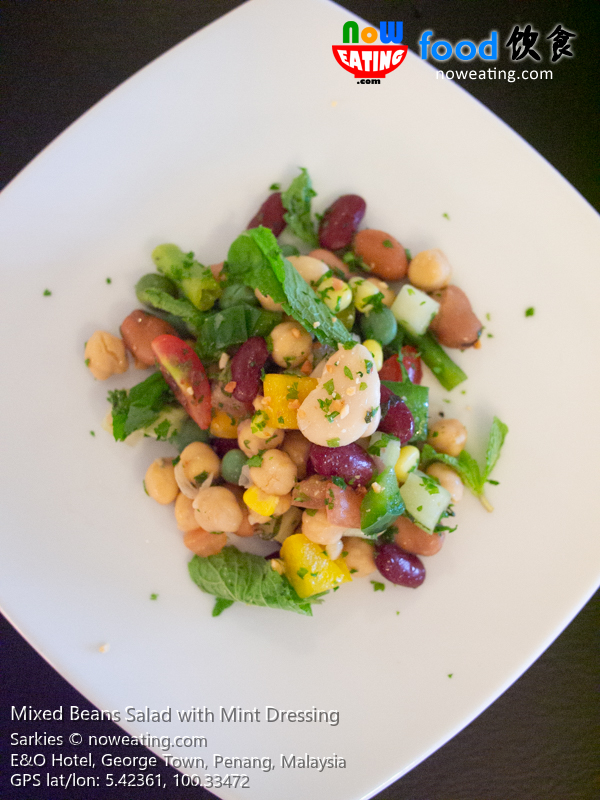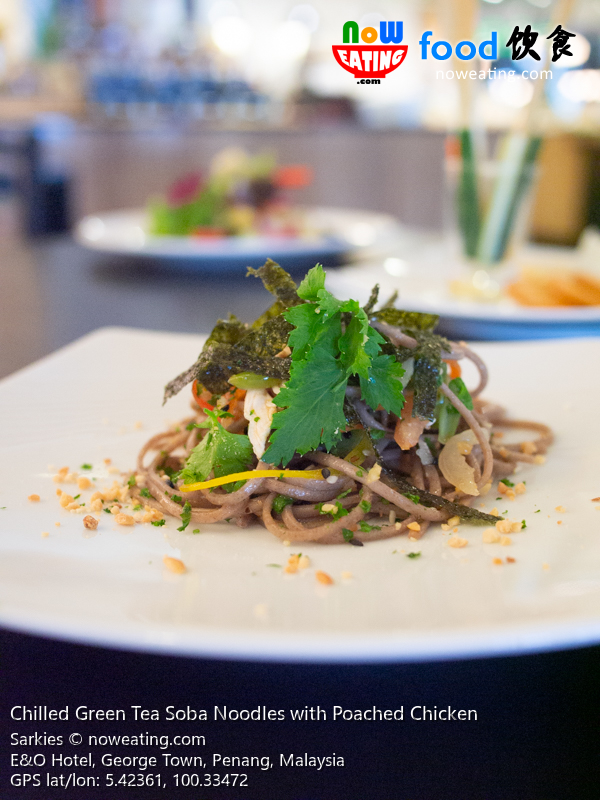 In general, food choices in the menu are similar to those available as buffet previously. Feel free to tell waiters or waitresses on your food requirement, especially if you are allergy to certain food ingredients.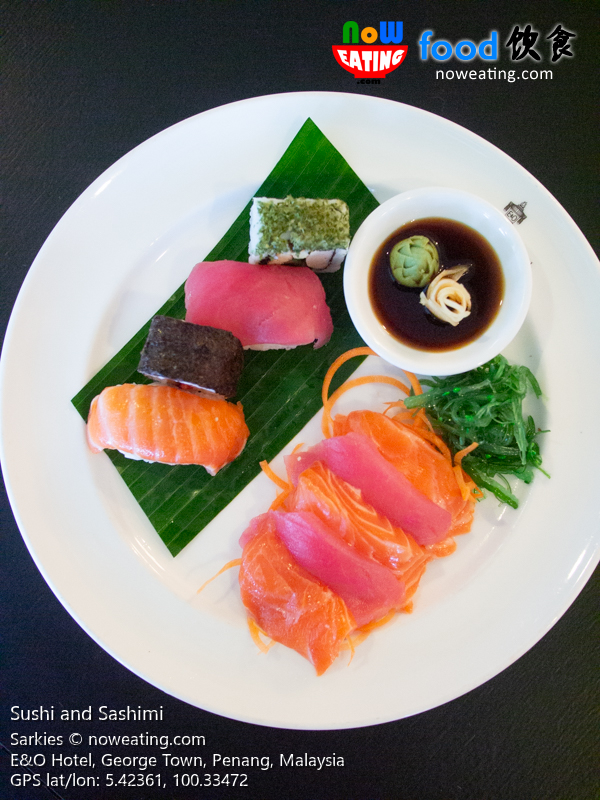 On another hand, if you have no specific preference, assorted flavors (e.g. Sushi and desserts) will be served.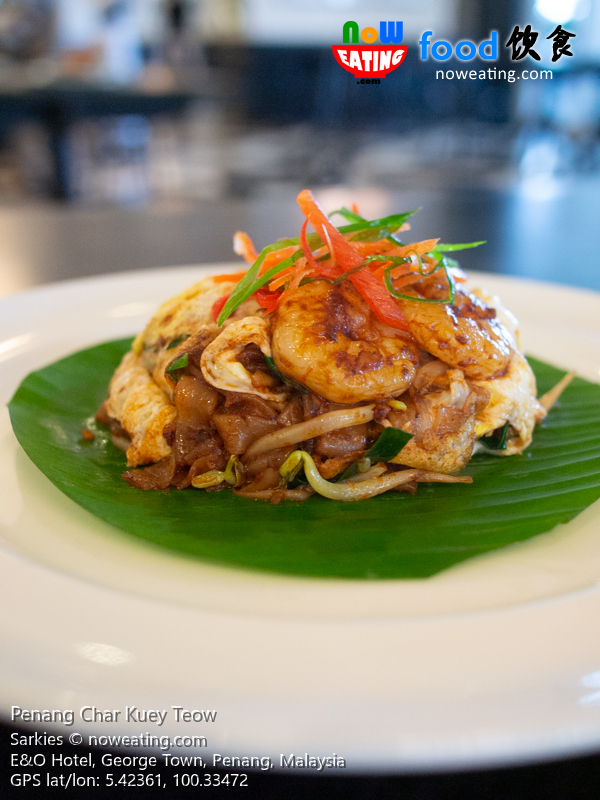 One of the local delicacy we missed during MCO period was Penang Char Kuey Teow, and we were glad to see it in Sarkies. Sarkies' Char Kuey Teow is perhaps the only hotel's Char Kuey Teow which does not let us down.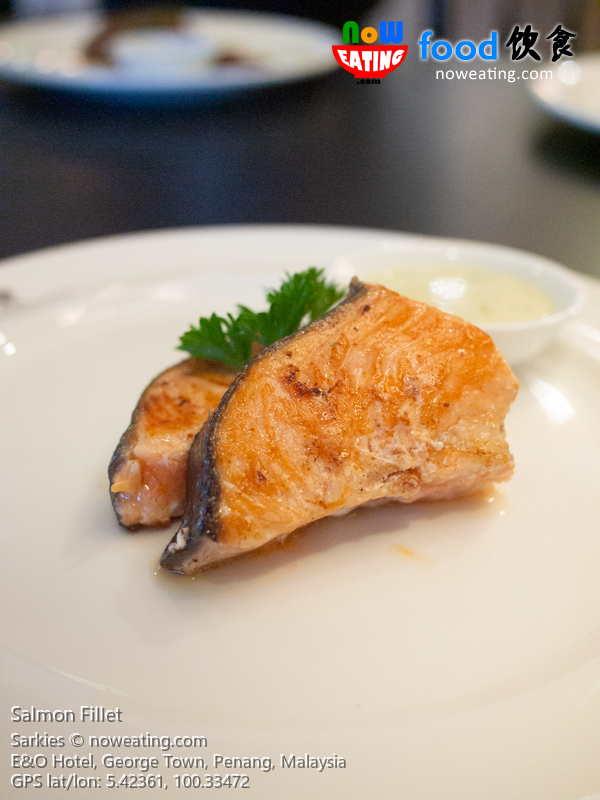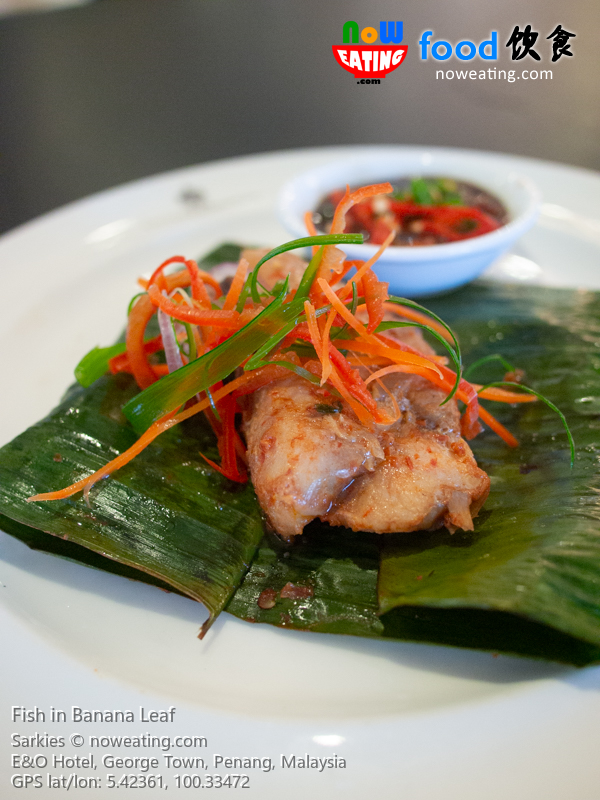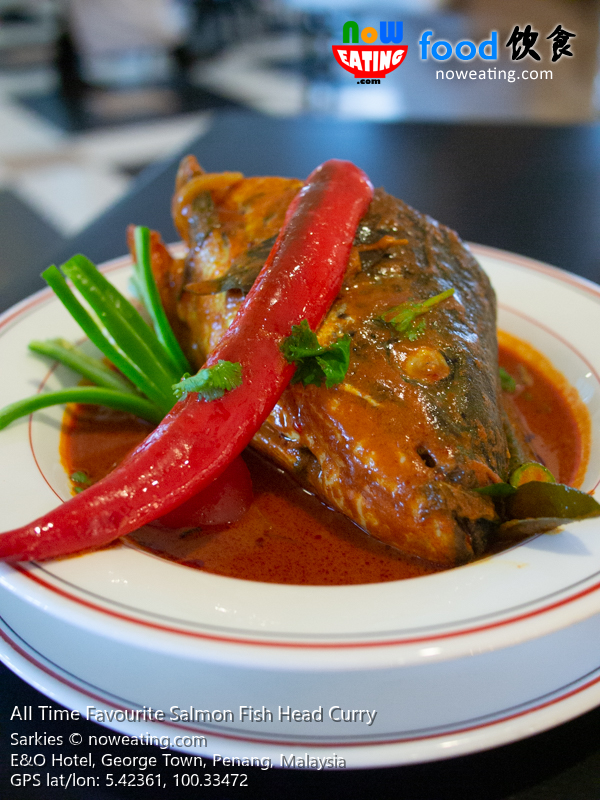 Seafood is another food category we missed during MCO time due to the fact that fresh seafood was hard to get without leaving house. Be sure to try out their Salmon Fillet and Fish in Banana Leaf.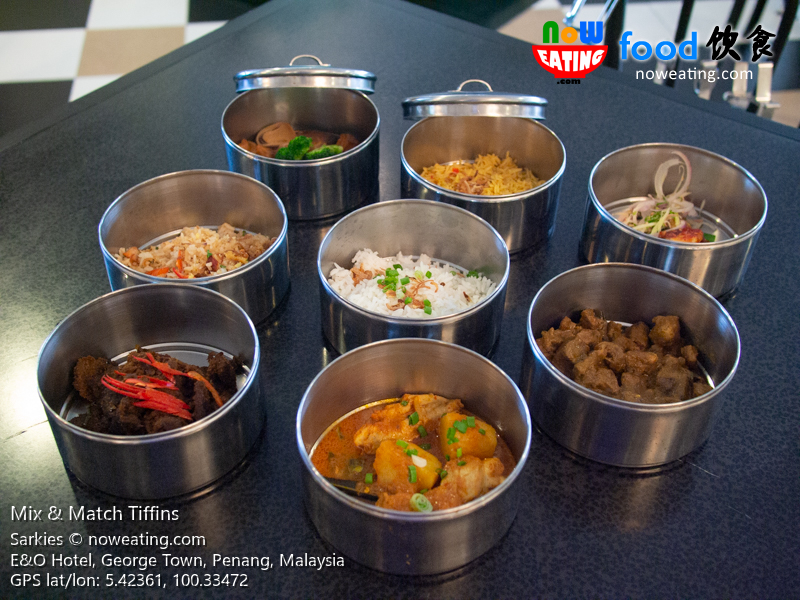 A food category caught our attention was "Mix & Match Tiffins" – a distinctive offer from E&O Hotel during Ramadan period in which Kerabu Fish Fillet, Ayam Kapitan, Beef Rendang, Lamb Masala, Braised Vegetables with Mushrooms, Vegetable Dhall Curry and rice of your choice are available for takeaway during MCO. In case you missed out this delicacy previously, it is available in the menu now.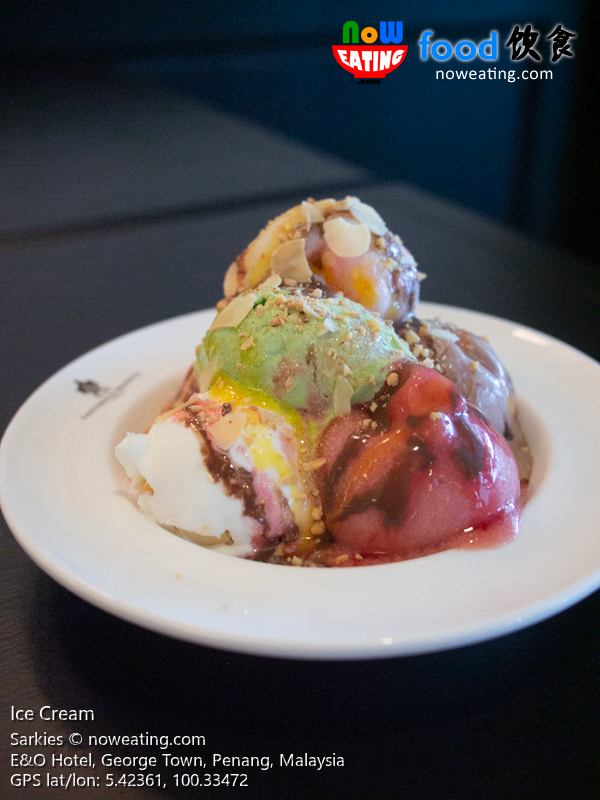 As a whole, "Eat-All-You-Can Unlimited A La Carte" is a new dining concept in which one can place unlimited food orders from the menu and the food will be served to your table. It is available from Saturday and Sunday for lunch (12pm – 2:30pm) at the price of RM99 nett for adult, and RM50 nett for senior citizen and child. Dinner is available every Friday and Saturday from 6:30pm to 10pm at the price of RM139 nett for adult, RM70 nett for senior citizen and child. For reservation, kindly call F&B at 016-419 8363.
Click here to download the menu.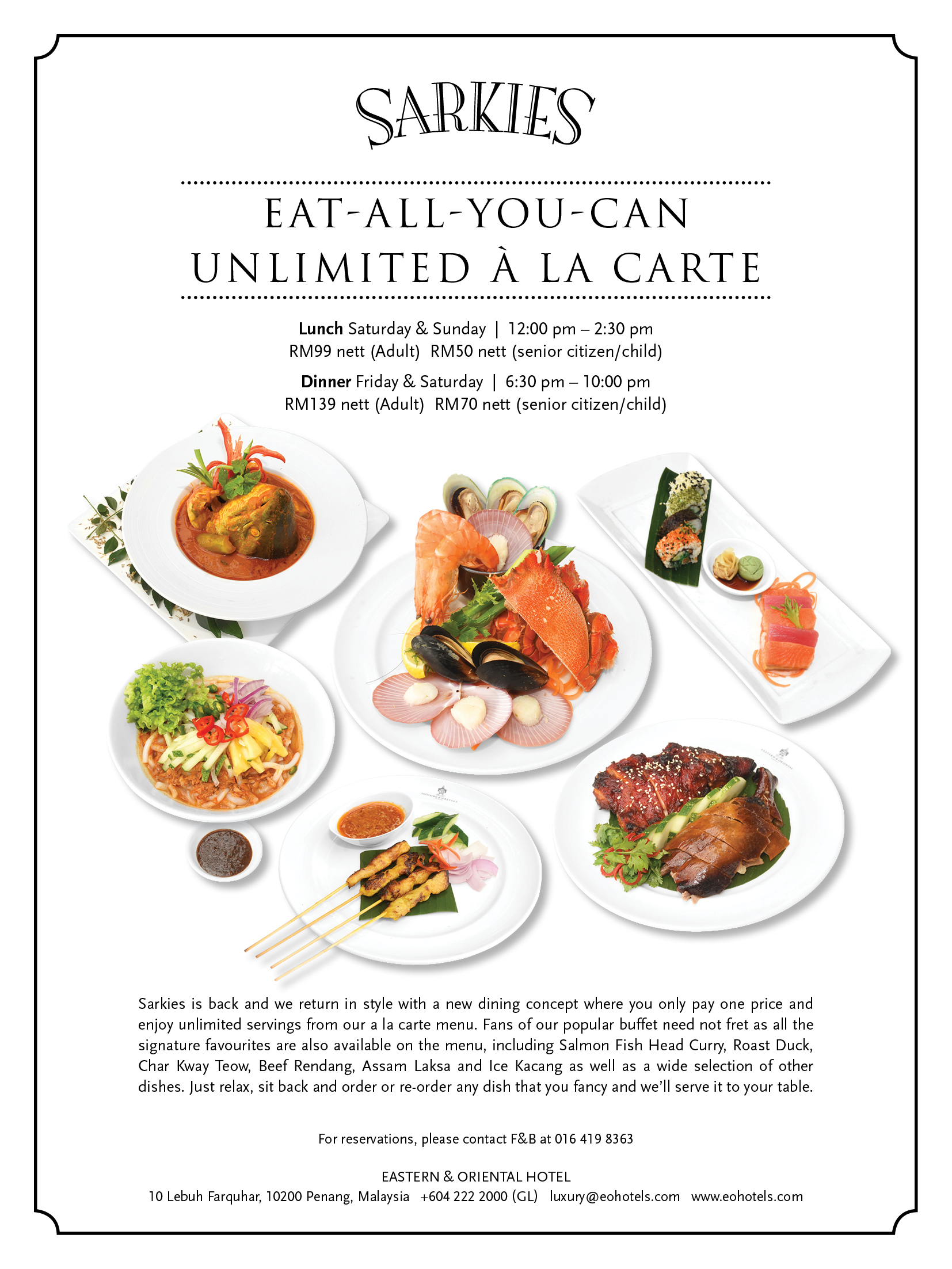 For the convenience of our readers, we also include other E&O Hotel promotions in this post: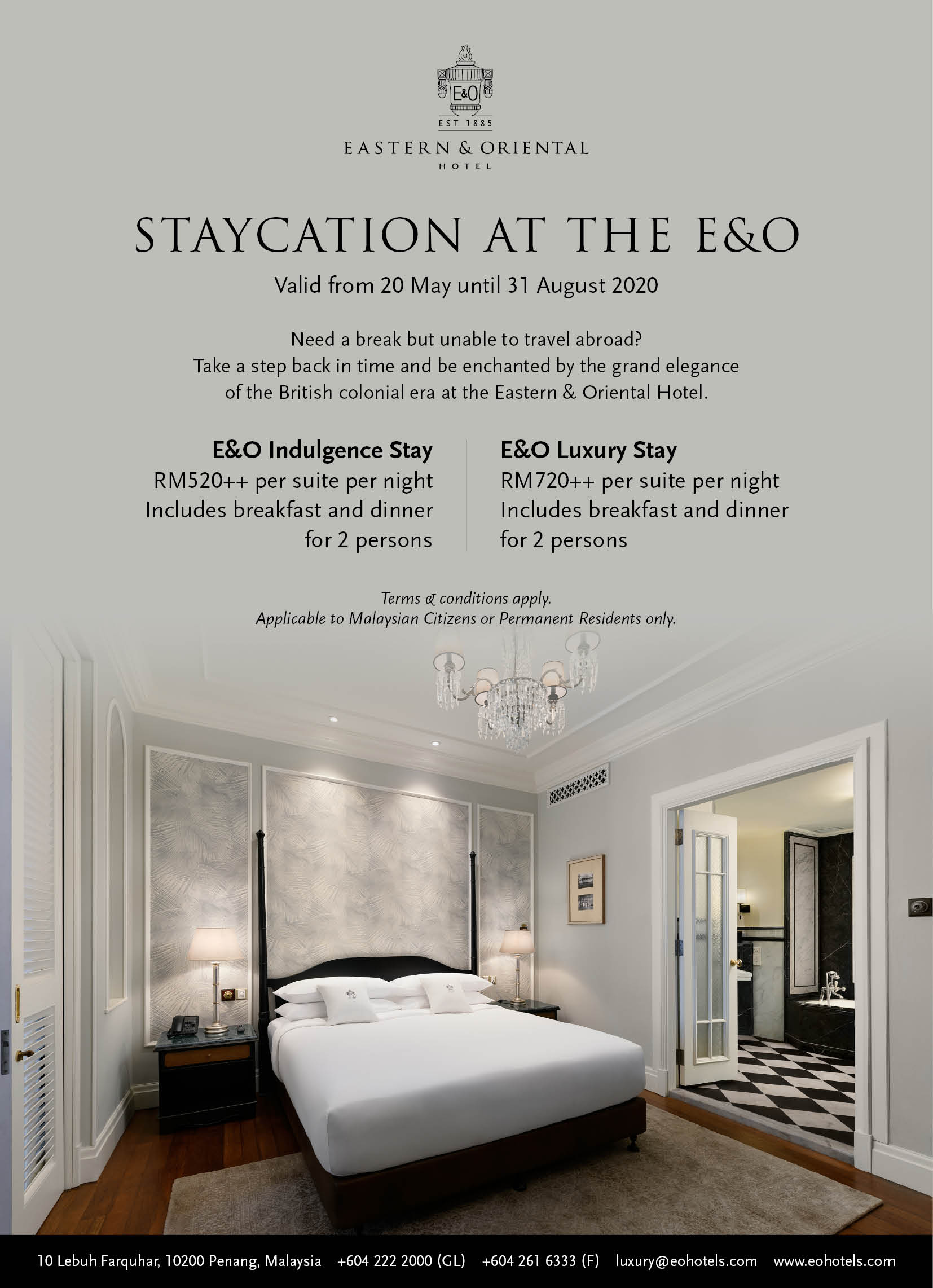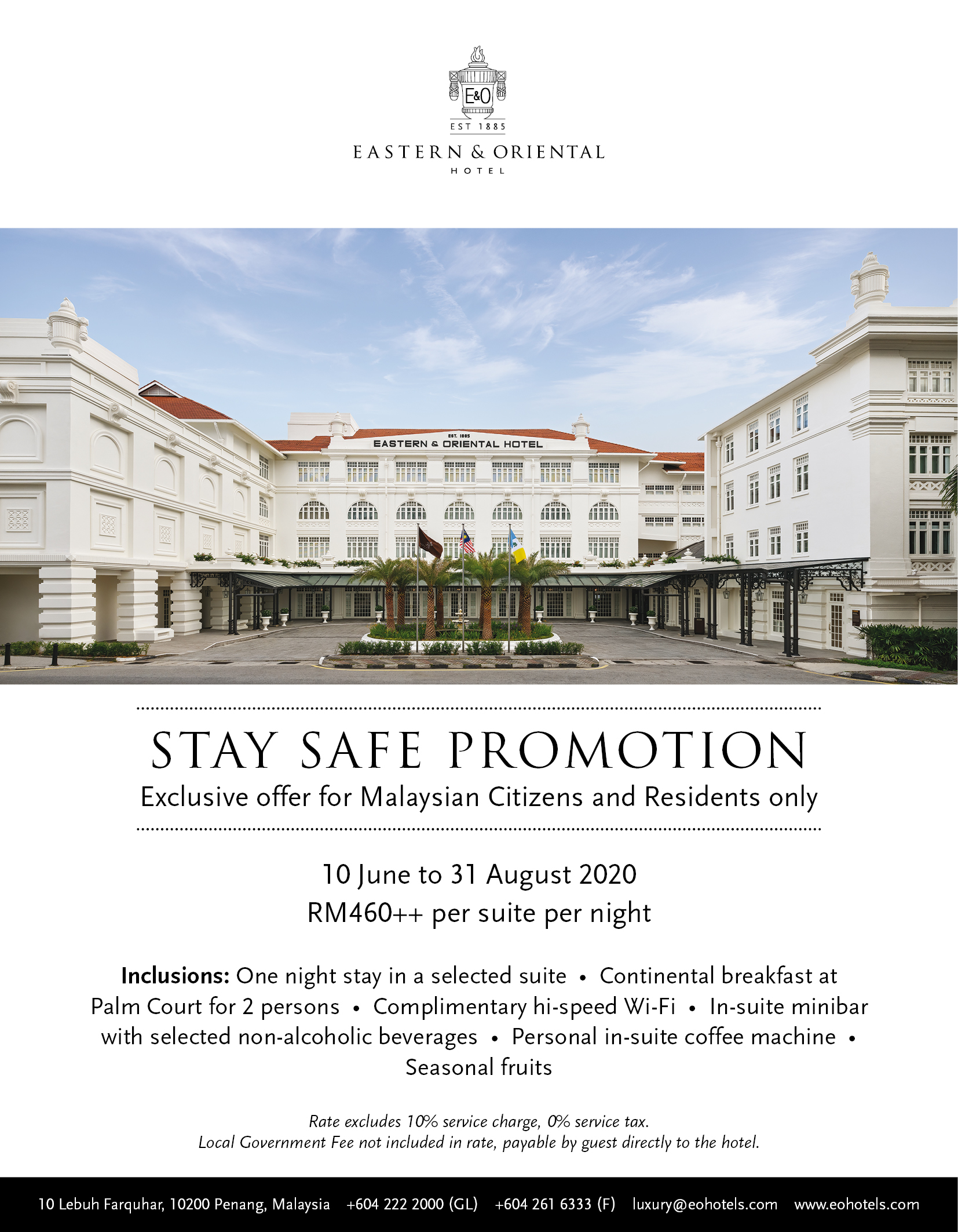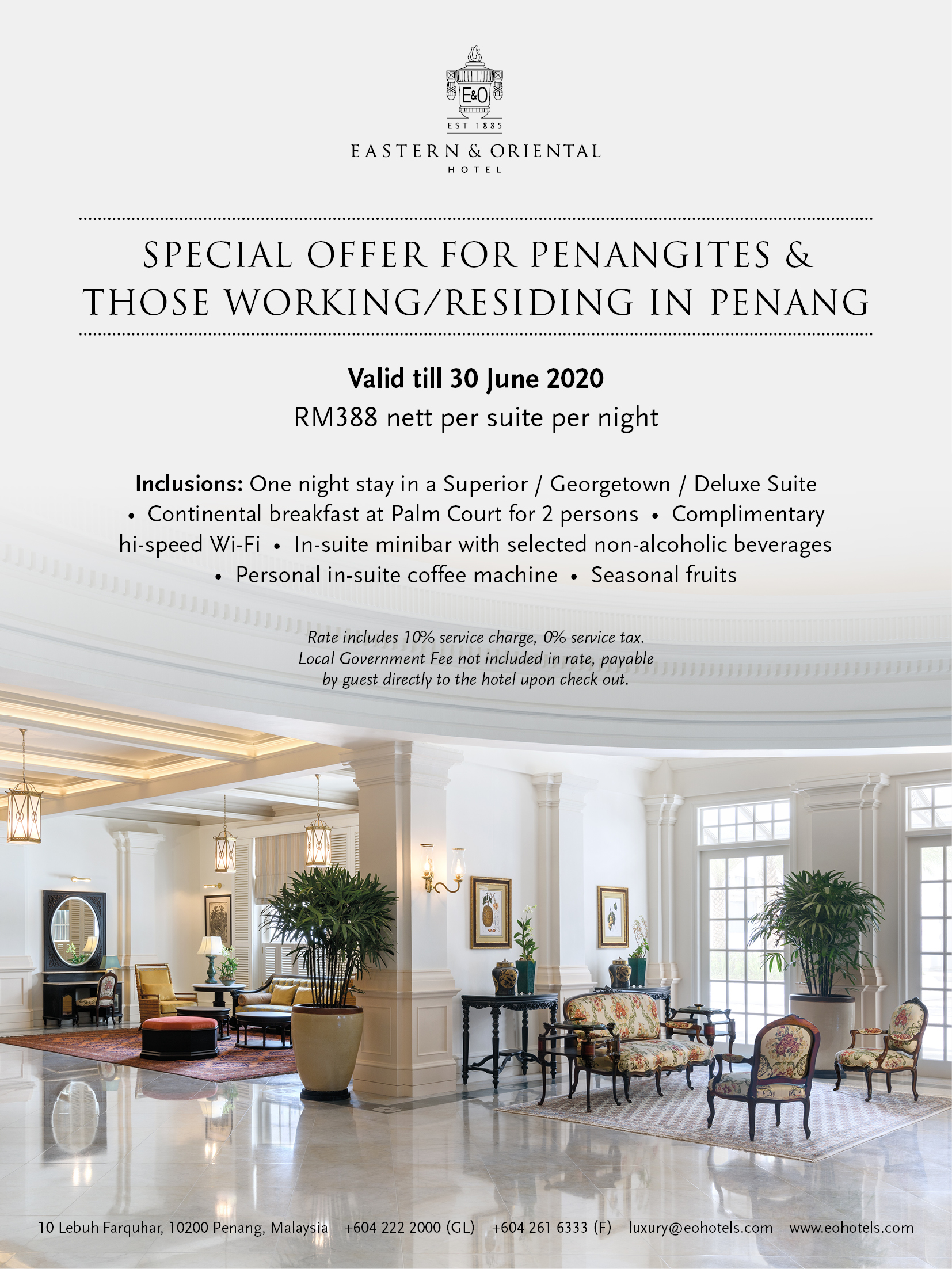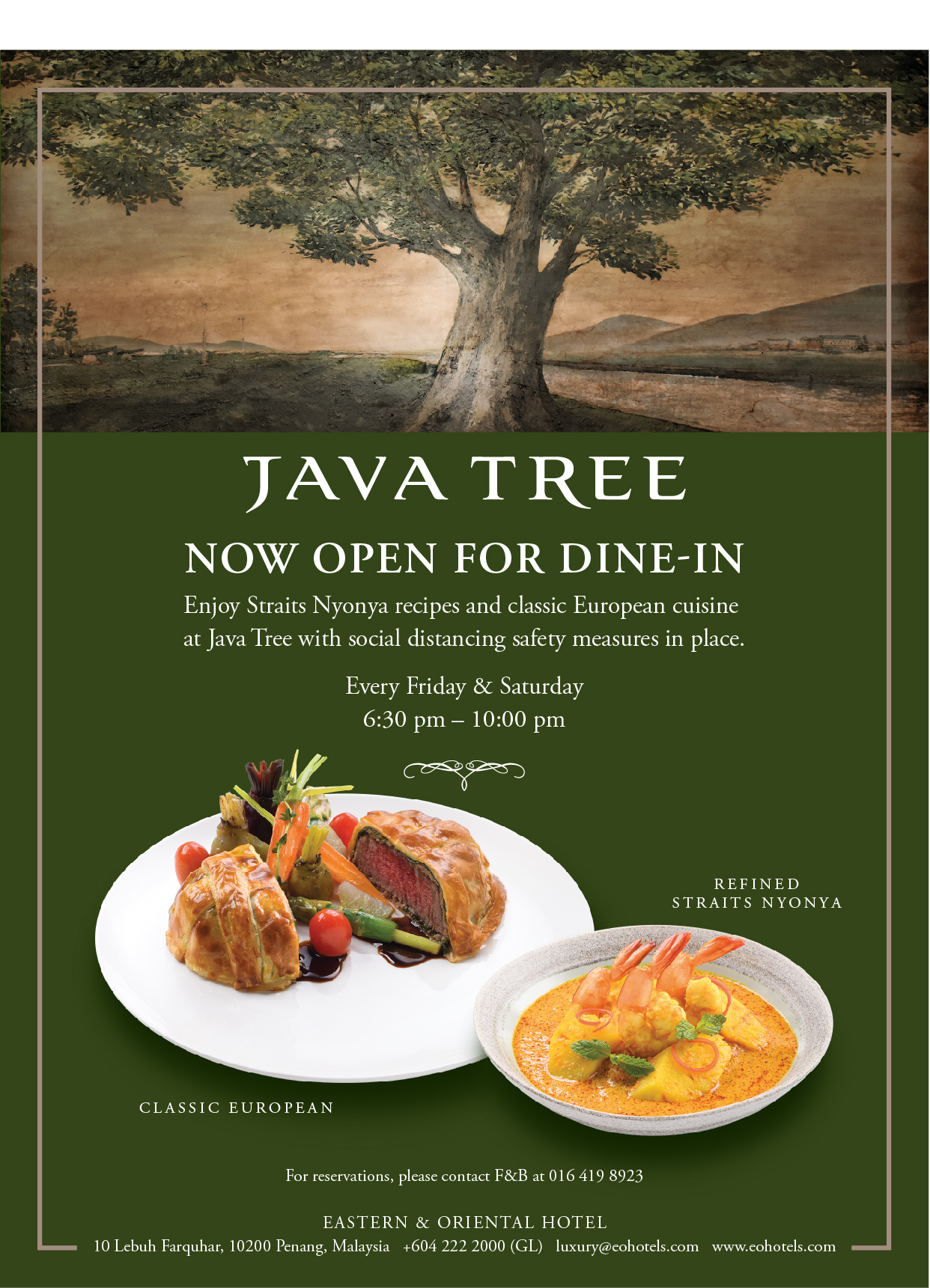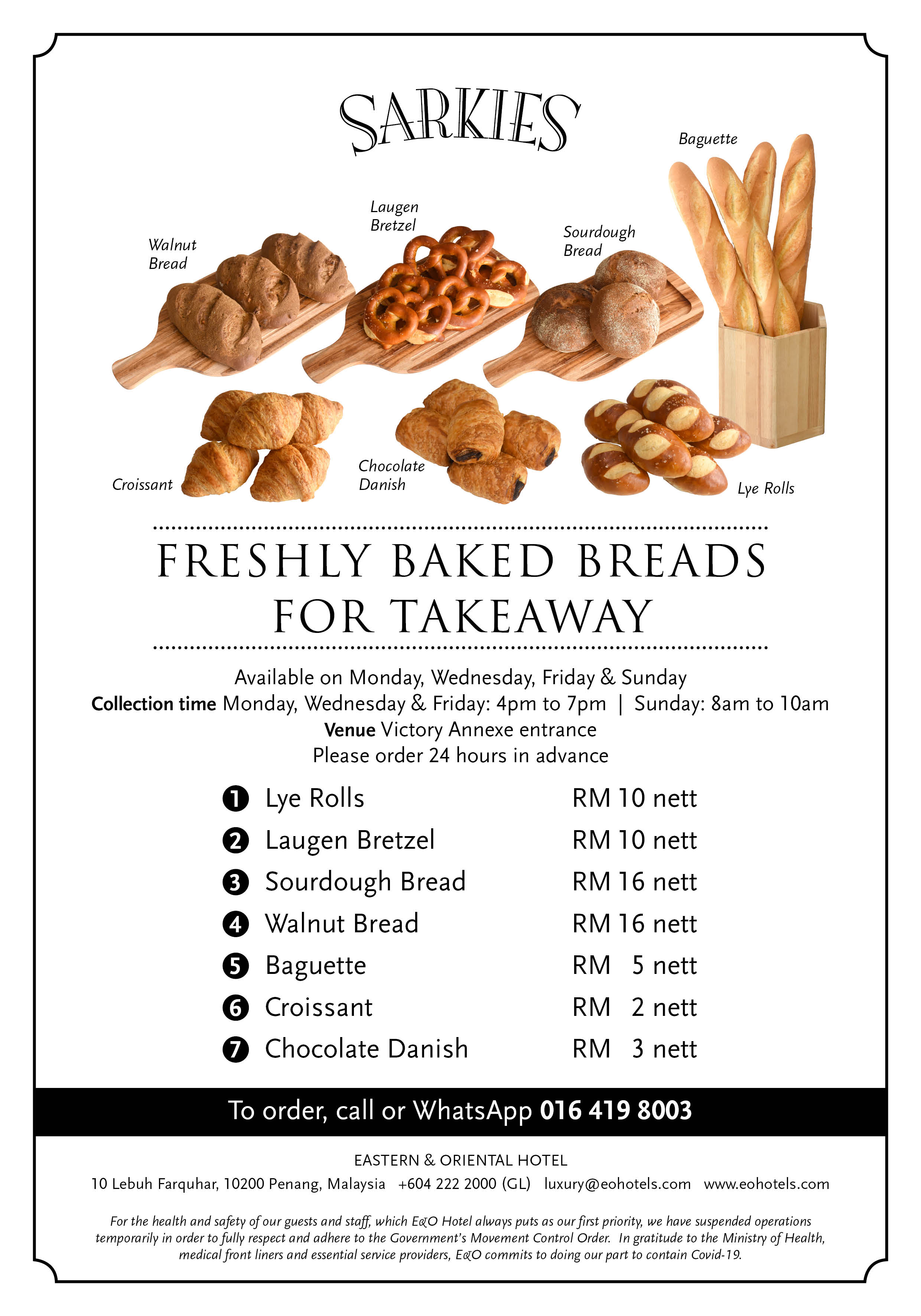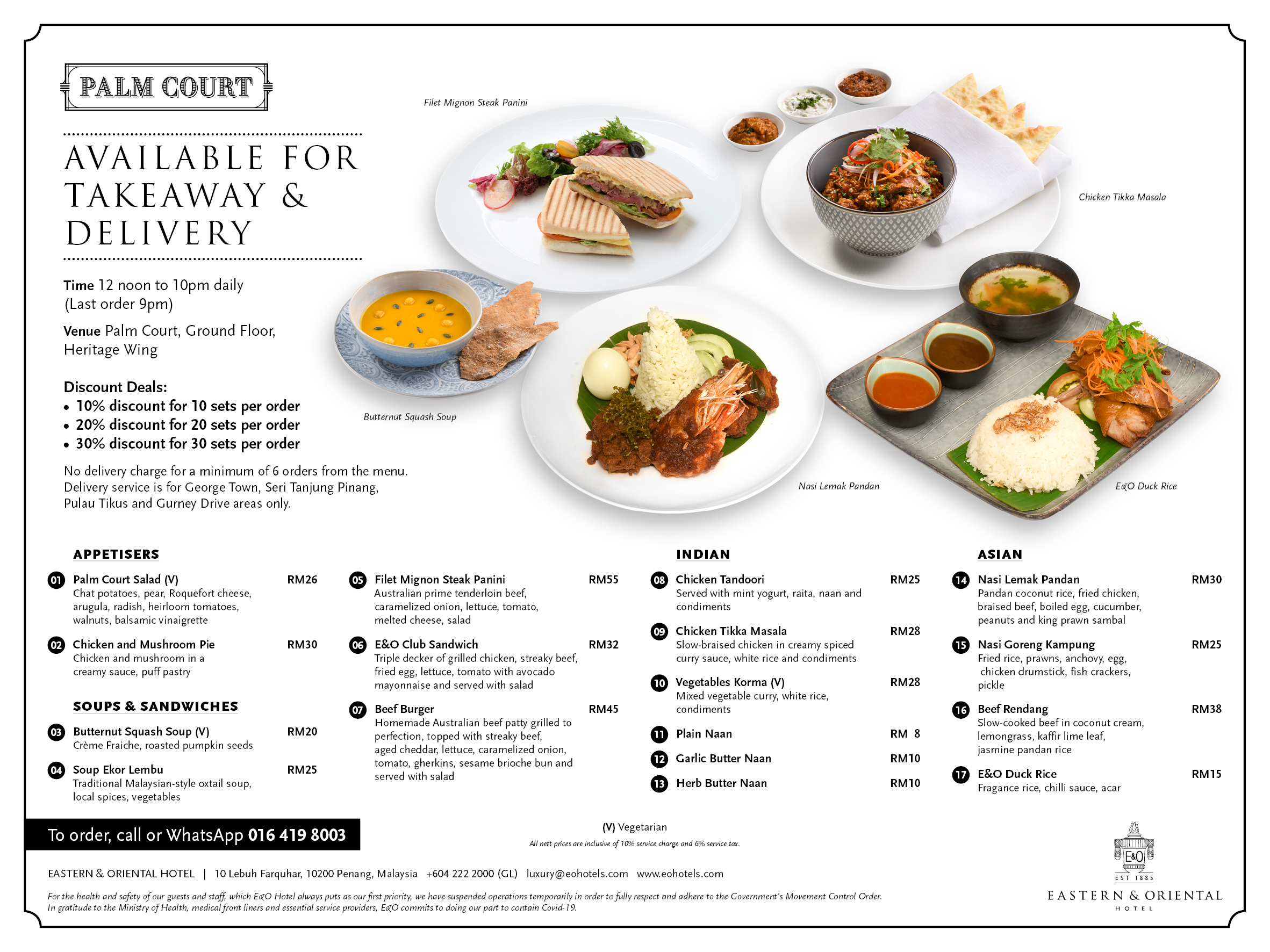 | | |
| --- | --- |
| Place Name: | E&O Hotel |
| Cuisine: | Buffet |
| Address: | 10, Lebuh Farquhar, George Town, 10200, Penang, Malaysia |
| Tel: | 016-419 8363 |
| Last Visit: | 20200612 |