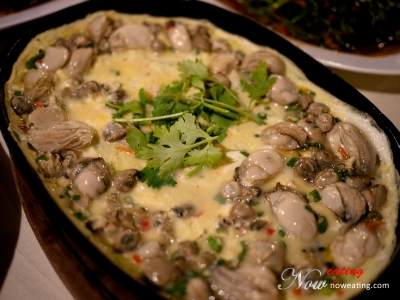 Sizzling Oyster (RM24.00)! It is oysters on a thin layer of egg put into a hot plate. Yummy~ I had tried many fried oyster around but not this one in Ocean Green Restaurant (海洋青海鲜楼).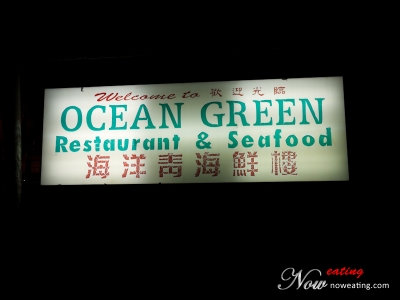 According to the staff, Ocean Green Restaurant had been opened for about 30 years and was the first seafood restaurant on the island. It is located nearby Wawasan Open University and Northern Beach Cafe. The entrance is a bit narrow but fortunately there is a sign board beside main road.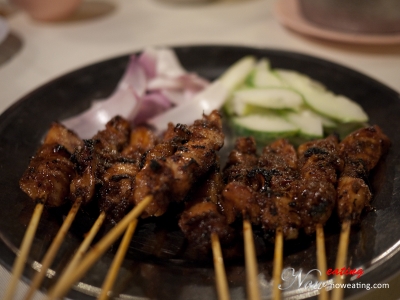 Seven persons of us went there during one Thursday evening. The first thing we order was not seafood, but satay (RM0.90 x 10 = RM9.00)! They were "pre-dipped" with sauce and tasted good.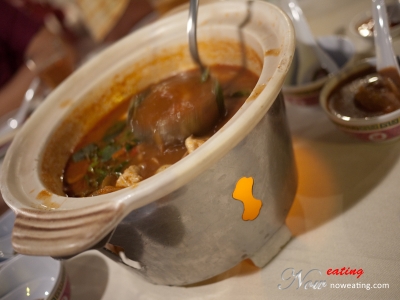 Next one arrived was Seafood Tom Yam Soup (RM30.00). Unfortunately the portion is too small for seven persons.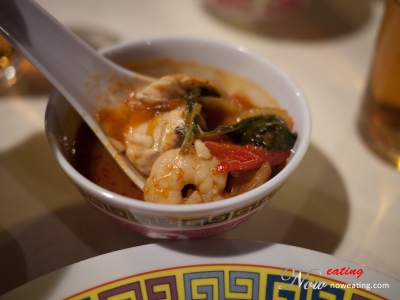 Also, the prawns had their shell peeled off. Even though it is much convenience, the soup is lacked of the "sweetness" came from the prawn's heads.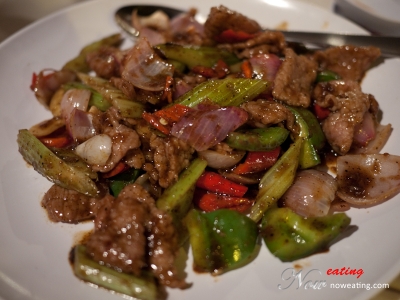 Next is the Black Pepper Venison (RM24.00). This one tasted good. The venison was considered fresh.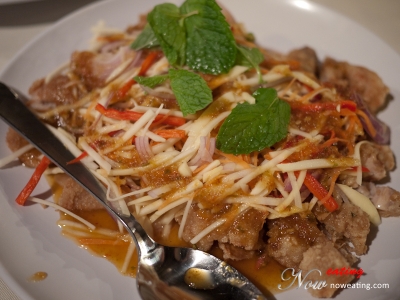 This is Mango Chicken (RM12.00). Nothing special considering my family always ordered this type of dish when dining outside.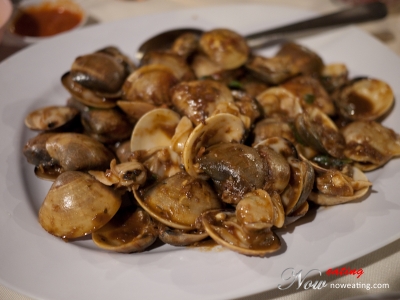 Fried Mussle (a.k.a Kapah) (RM20.00). The Kapah looked big but I wonder where their meat are gone. I flipped some of them and they are empty. Maybe they went shopping at Gurney?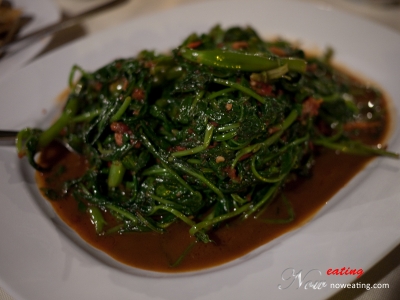 Fried Kang Kong (马来风光) (RM15.00). One of my family's favorite. Tasted okay.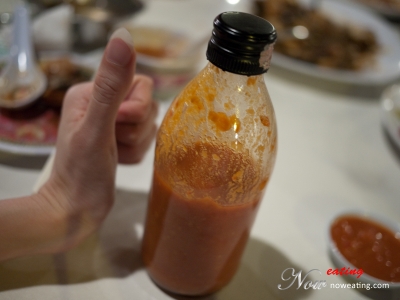 One thing I would like to compliment is their home-made chili sauce. It comes in bottle and is available on each table. Not so spicy and tasted sweet. Good to dip with sizzling oysters.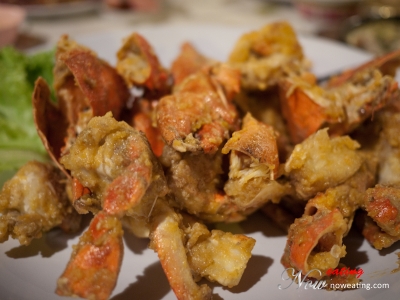 Here comes the biggest (and most expensive) dish of the day – Salted Egg Meat Crab (RM100).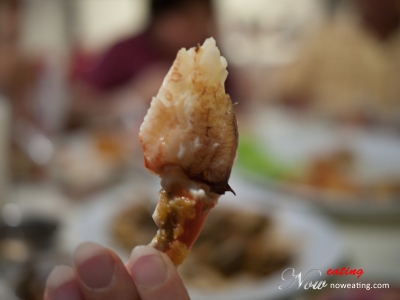 As the title mentioned, the crabs had lots of meat but without eggs. Obviously it tasted good… but three crabs for RM100 might be too xxxx for some.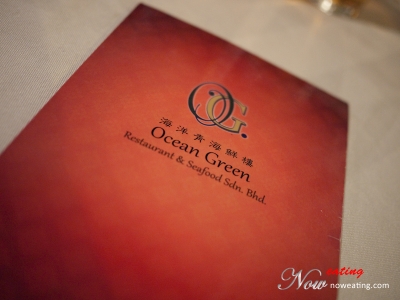 As a whole, this restaurant provides some delicious seafood (and satay) in nice atmosphere (the beach is just beside). Some dishes (such as sizzling oyster and venison) are in fact quite rare to be found in other restaurants.  It may not be an everyday restaurant due to pricey menu. For example, 8 main dishes for 7 persons cost us RM282.25 that night inclusive service and government tax :stunt: We still yet order fish and prawn in this case. It is more suitable for guest visit or as an event venue.
| | |
| --- | --- |
| Place Name: | Ocean Green Seafood Restaurant |
| Cuisine: | Chinese |
| Address: | 48F, Jalan Sultan Ahmad Shah, George Town, 10050, Penang, Malaysia |
| Tel: | 04-2262681/2274530 (Fax: 04-2263609) |
| Last Visit: | 20100318 |