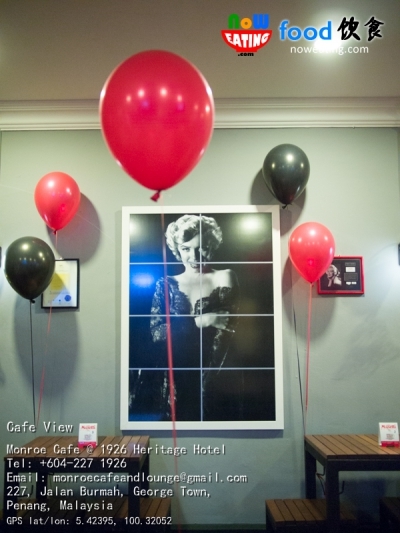 In Macau, we have MJ Cafe. In Penang, we have Monroe Cafe. Today, we bring you to this brand new cafe and lounge at Burmah Road, Penang, Malaysia.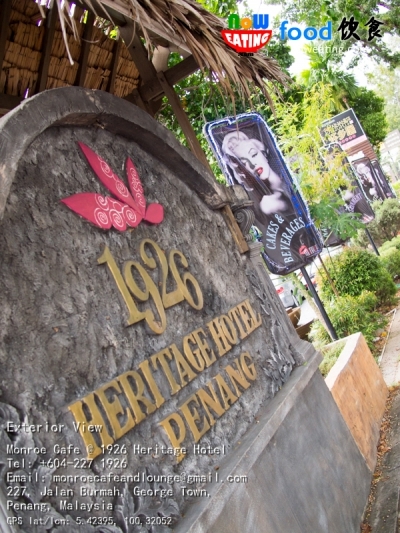 Monroe Cafe and Lounge is located inside 1926 Heritage Hotel. The building was built in year 1926 as British government building and home for immigration officers. In year 1999, the building was restored by state government.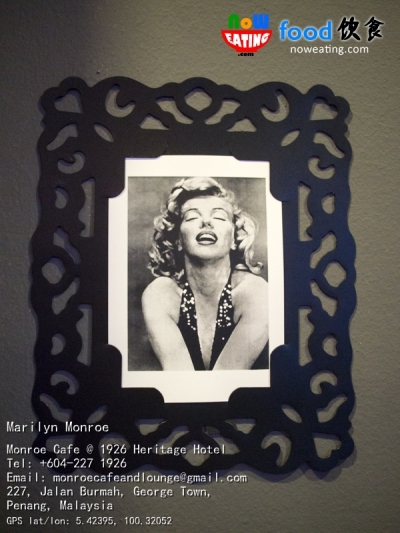 Marilyn Monroe (1926 – 1962) was American actress, model and singer who became major sex symbol. Her most iconic image being her white dress being blown by a passing train in subway in one of her films called "The Seven Year Itch" in year 1955. This is also the origin of Chinese proverb – 七年之痒, referring to guys who like to seek for affair after marrying for 7 years. Monroe passed away at the age of 36 due to drug overdose.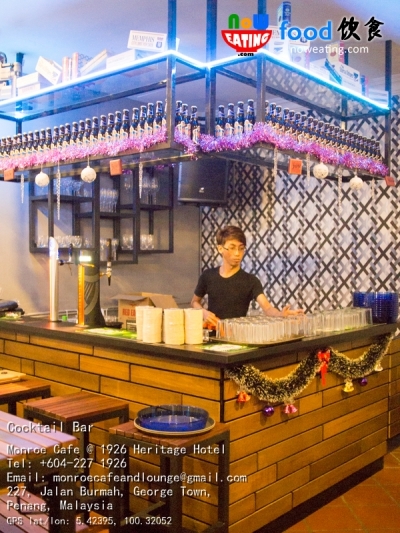 Monroe Cafe and Lounge is a combination of a cocktail bar, restaurant, live music venue and performance space all in one. Emphasizing freshness, quality of ingredients and classic Western cooking styles, Monroe Cafe and Lounge's menu encompasses an assortment of fresh dishes that brings back deliciousness into dining. As for the beverage, they serve the very best selected variety of consumable coffee such as Musetti Coffee, tea such as Naturalis Tea, beer, wine and whisky. Monroe Cafe and Lounge offers phenomenal drink menus that can enlighten your day.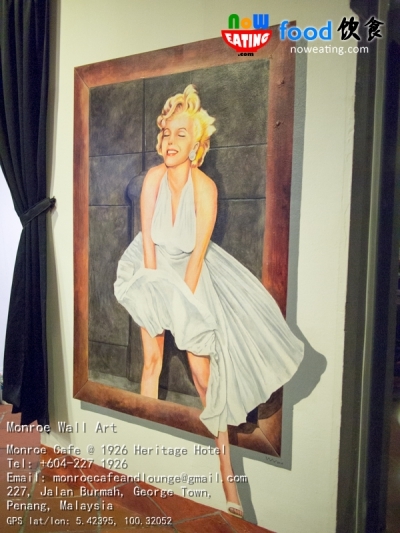 Be sure to bring along your favorite camera as Monroe (wall art) is waiting for you there.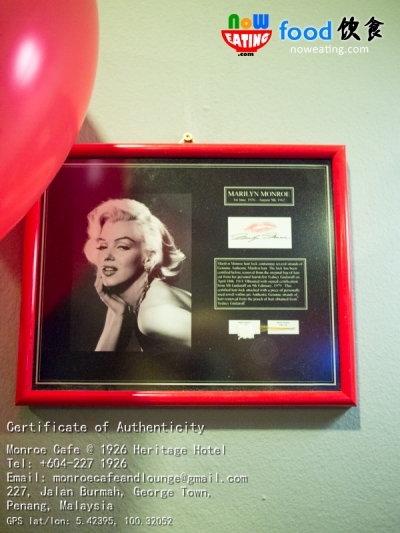 Also available in Monroe Cafe and Lounge are some authentic items from Monroe herself, including hair lock from her personal hairdresser. Inside this frame is not just a certificate. Look closely and you will notice a hair lock and a used towel on two white boxes. Yes, they were from Monroe herself.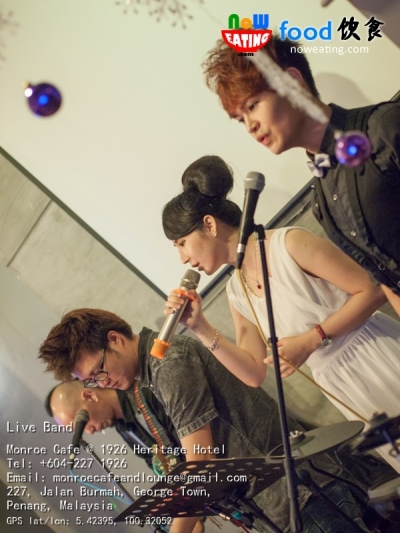 We recently visited this cafe for its soft opening. We were welcomed with door gift, nice buffet, and excellent live band. At first glance, this is a good place for hangout or a glass of beer after a hectic day.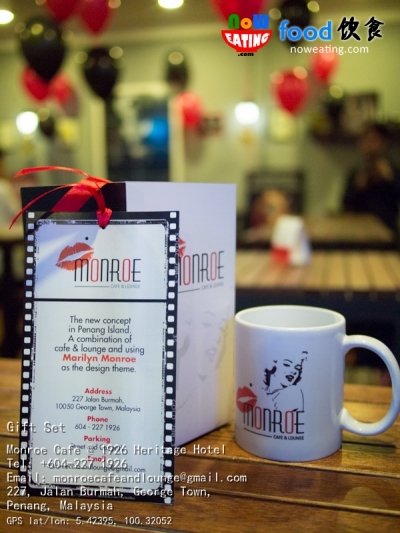 Unfortunately we do not have much information on their menu at the moment. Feel free to visit and experience Penang's first and only cafe and lounge integrated with Marilyn Monroe conceptual theme.
| | |
| --- | --- |
| Place Name: | Monroe Cafe and Lounge |
| Cuisine: | Western |
| Address: | 1926 Heritage Hotel, Burmah Road, George Town, 10050, Penang, Malaysia |
| Tel: | +604-227 1926 |
| Email: | [email protected] |
| Last Visit: | 20141212 |