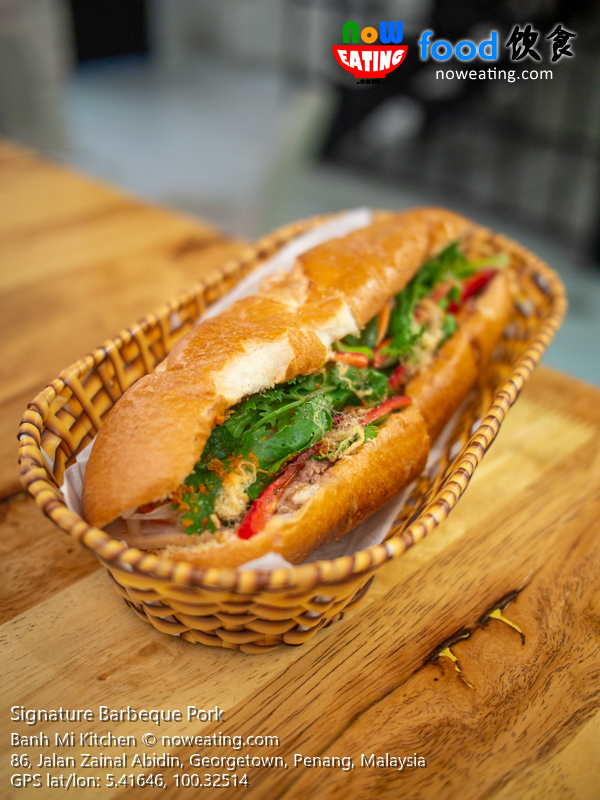 Banh Mi should not be a stranger for those visited Vietnam before. It is a street food consists of Baguette (French bread) stuffed with various ingredients. There were few Vietnamese restaurants in Penang serving the delicacy but with the recent closure of one of our favorites, it had been a while since we had a decent Banh Mi until we met the new Banh Mi Kitchen (GPS: 5.41646,100.32514 ) at Jalan Zainal Abidin, Georgetown, Penang.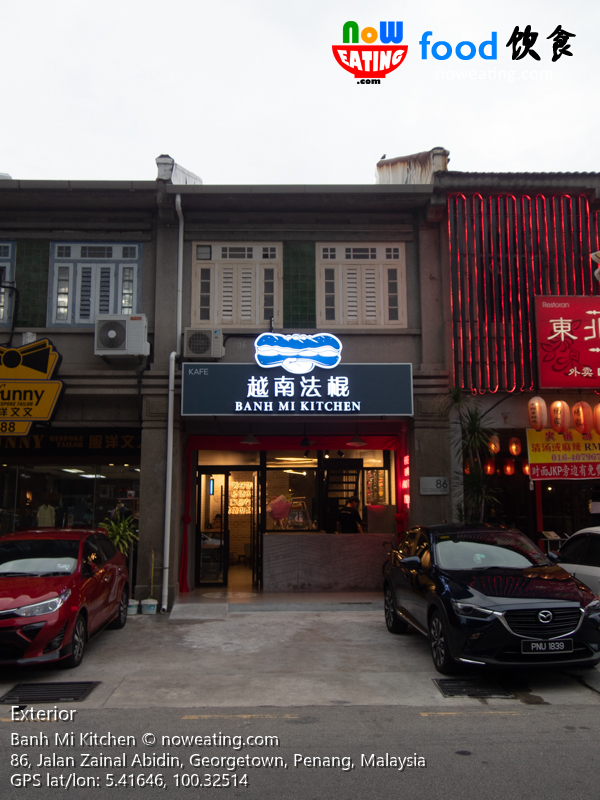 Banh Mi Kitchen is slightly different from other Vietnamese restaurants in which the premise only offers the "French sandwich". If you are looking for other Vietnamese dishes such as Pho then perhaps you need to look for other places. Parking-wise, two spaces are available in front of the cafe.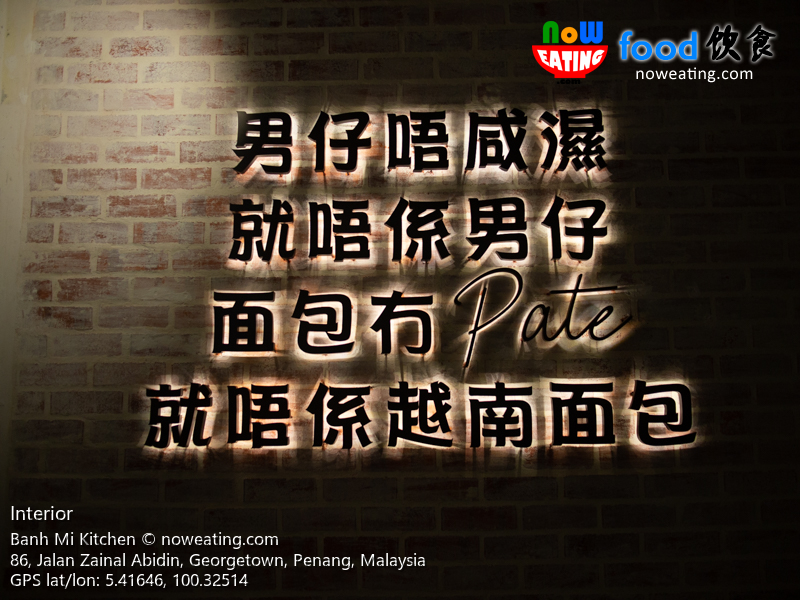 The price for a Banh Mi starts from RM9.90. Yes, it is slightly at higher end but the ingredients here are more generous and premium compared to others. Those ingredients include pork floss, hot chili peppers, cilantro, pickled carrot & daikon, ham, Japanese cucumber, pate, margarine, and main ingredient such as chicken, pork or fish cake.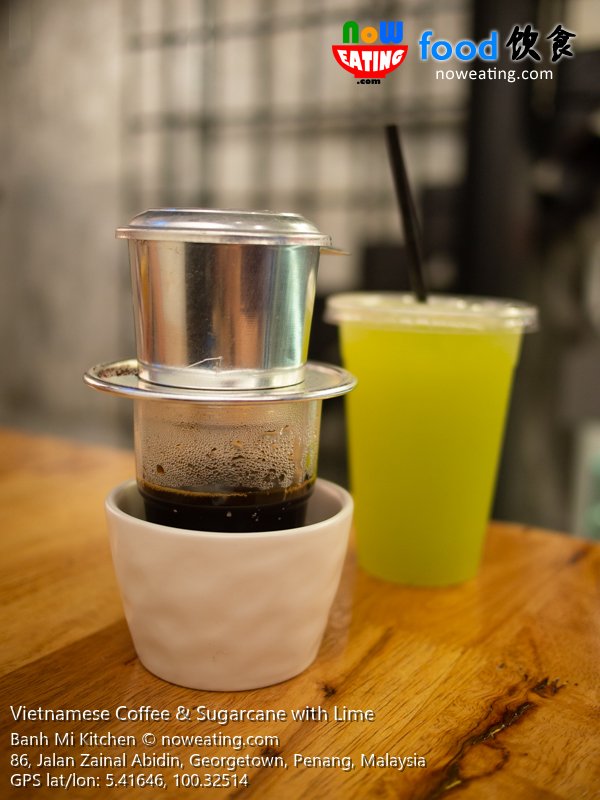 One of the reasons we prefer Banh Mi versus western sandwich is due to the pork "patty" with the fragrance of coriander – a truly heaven especially if paired with a glass of Vietnamese coffee. Of course, you can find the same combo in Banh Mi Kitchen by adding RM4.90 for a cup of coffee (normal price: RM6.90).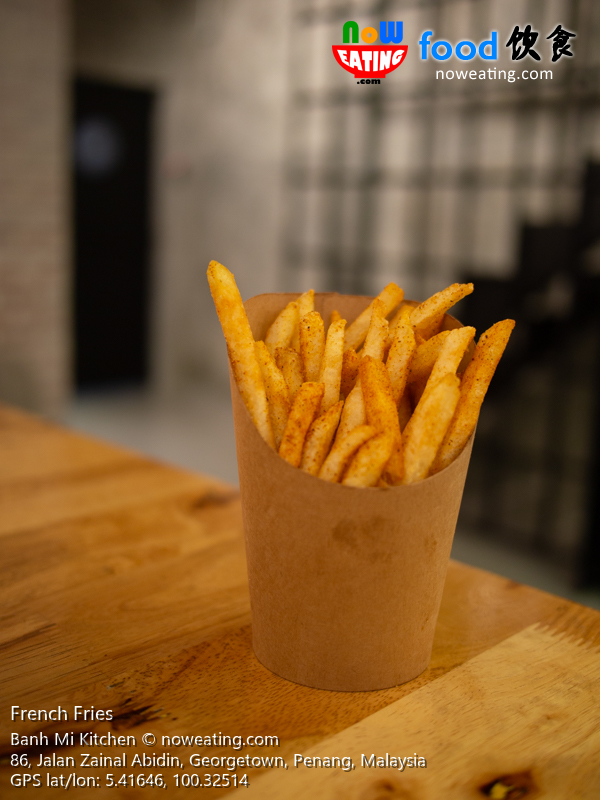 Alternatively, add RM7.90 to get to get any drink + French Fries with homemade seasoning.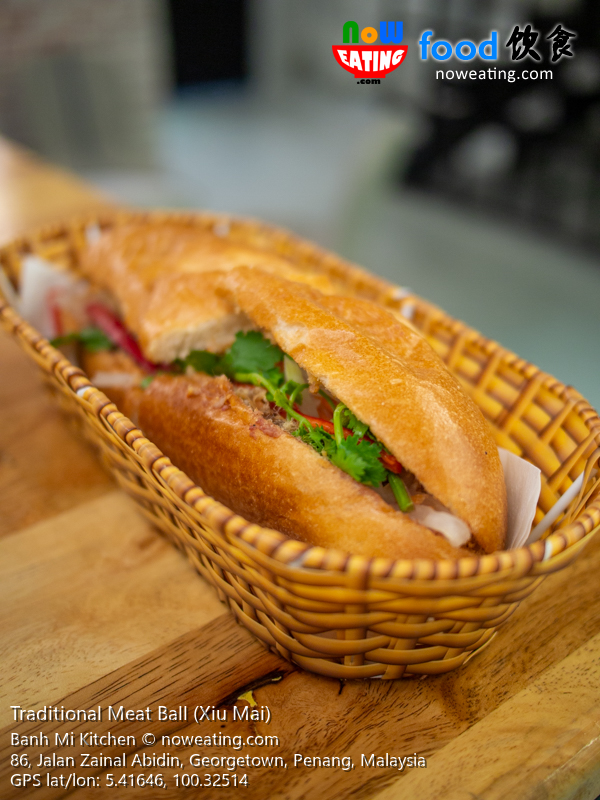 For the main ingredient of Banh Mi, you may choose one of the following:
Signature BBQ Pork
Roasted Chicken
Opla (2 fried eggs)
Grilled Pork Neck
Traditional Meat Ball (Xiu Mai)
Fried Fish Cake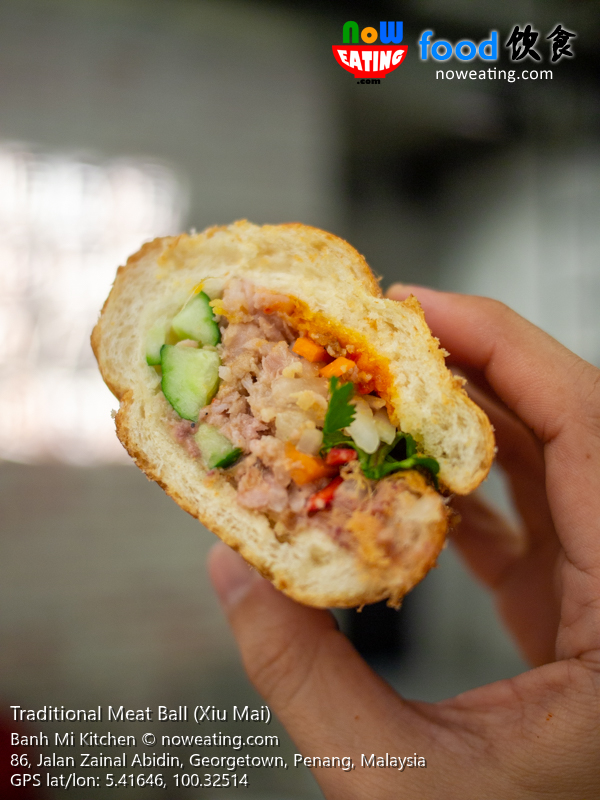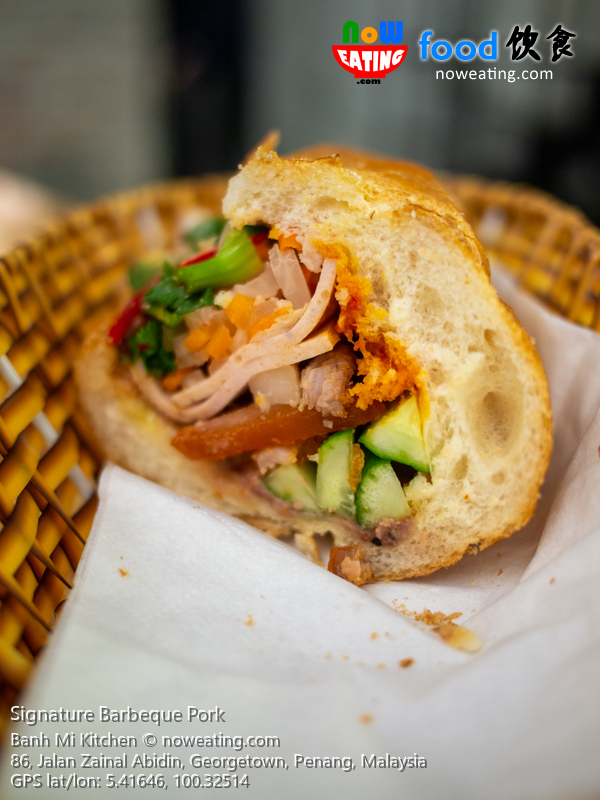 During our first visit, we ordered "Signature BBQ Pork" and "Xiu Mai". Personally, we prefer the juicy "Xiu Mai" as it blended well with other ingredients. Perhaps a minor drawback was that it was slightly spicy to our liking as the chili sauce was pre-mixed into the sandwich. Be sure to ask for "less spicy" if you prefer mild taste.
As a whole, if you are craving for Banh Mi, give this new cafe a try. The cafe is opened daily from 9am to 10pm.
Facebook: https://www.facebook.com/banhmikitchenpg/
| | |
| --- | --- |
| Place Name: | Banh Mi Kitchen 越南法棍 |
| Cuisine: | Vietnamese |
| Address: | 86, Jalan Zainal Abidin, George Town, 10400, Penang, Malaysia |
| Tel: | +6018-2136168 |
| Working Hour: | 9am-10pm daily. |
| Last Visit: | 20191214 |