Update 10-Jul-2014: AEON Bandar Perda is closed since 15-Apr-2014 and will be re-open at Alma (GPS: 5.320137, 100.477550) on 30-Aug-2014. The main tenant will be replaced by Parkson.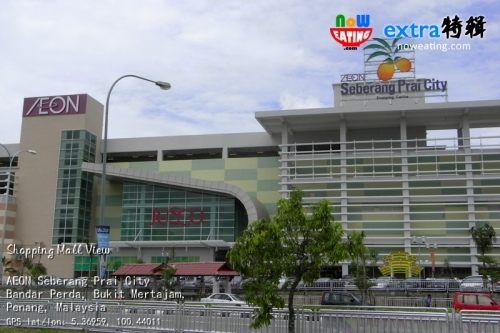 Yesterday was the first day of Hari Raya and I spent some hours in office to update some status back to US counterparts so that they can proceed with their work during this long holiday (see, how committed I am). Thinking of where to eat for lunch, I eventually stopped by Aeon Shopping Center at Bukit Mertajam before going back to hometown.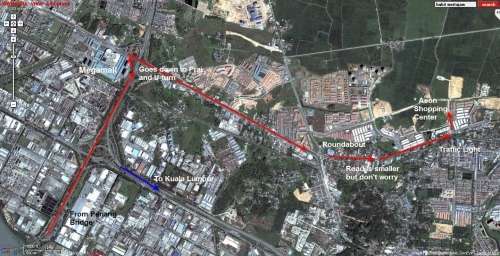 Fortunately it is quite easy to find the shopping complex (see wikipedia). If you come from Penang Bridge, easiest way is to make a U-turn below Kulim-Butterworth highway (same junction in which if you turn left you will go to Sunway Carnival). Alternatively, you can also make U-turn somewhere at Megamall (which is nearer but maybe illegal). You can also refer to the map I drew.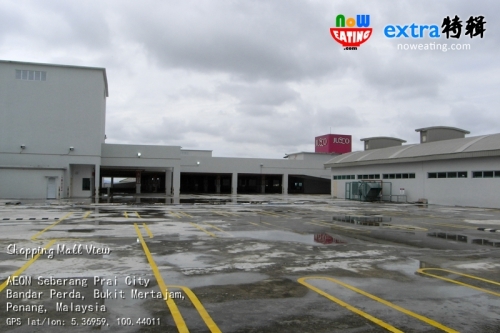 The shopping center was opened in 22 August 2008, which is rather new. I reached there at 11AM and Jusco will only open at 1PM due to holiday!!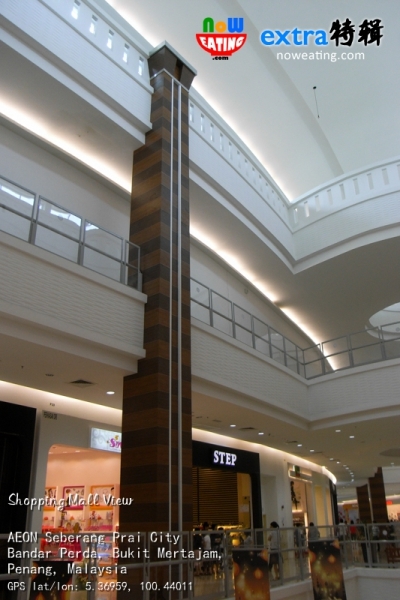 Luckily the shops around still opening. The shops are quite similar to those in Queensbay Mall, such as 老爸茶 (La Ba Cha), Kenny Roger, Nandos, Secret Recipe, Johnny, KFC, McDonald, Laksa Shack, and so on. Some new restaurants in northern region are such as Black Canyon, Hongkie Recipe, Big Apple, Che Go Korean BBQ, Food & Tea Hong Kong, and so on.
For my first visit, I had my lunch at Food & Tea Hong Kong which hopefully can have a review of it soon.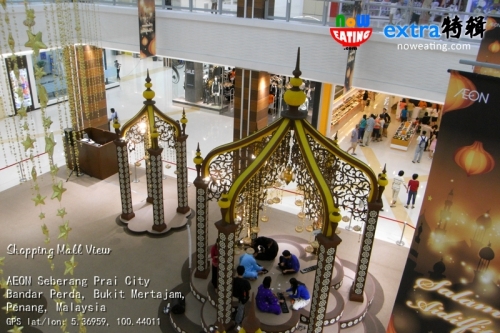 The shopping complex is spacious with higher roof and reflecting marble floor. There are many entrances from car park so make sure you do not get lost in the building. There is a rooftop car park as well. There is a cinema inside, which will definitely draw some crowd during weekend as well as weekday.
Overall, the shopping complex is promising. Due to the fact that there are too many shopping complexes around, it is expected that the competition is high and definitely some are perform better than the others. Only time will tell who is the last winner of this shopping complex war.