Updated 17-Jul-2013: This Kenny Rogers outlet was closed.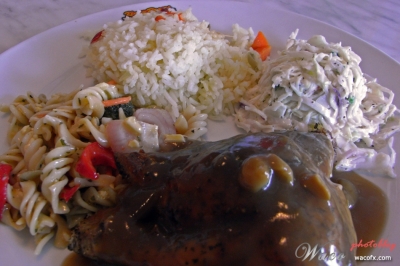 Quarter Chicken with Original Sauce
Those living in the cities should be familiar with Kenny Rogers Roasters restaurant. Its slogan: "Less fat… less salt… less calories…" may attract customers looking for healthier chicken meals. In Penang, I had visited the branch in Bukit Jambul Complex and Queensbay Mall. The one in Bukit Jambul Complex has to wait longer even though there is no customer, while the chicken in Queensbay Mall is smaller.
:dissapoint:
Last Friday, my friend and I planned to go to Nandos in Penang International Airport for lunch. It had been years since we went to airport for lunch and we found that Nandos lot had been replaced with McDonald. As a result, we tried Kenny Rogers Roasters there.
The dishes are surprisingly bigger than the one in Queensbay Mall and the wait is also shorter than the one in Bukit Jambul Complex. I recalled that we have to wait for 25 minutes for the dishes to arrive at Bukit Jambul Complex last time. The restaurant in the airport is also more spacious.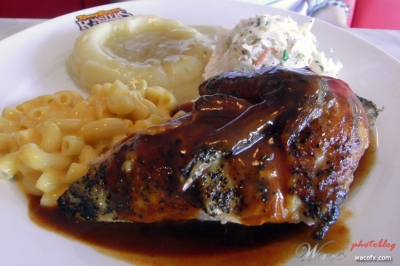 The foods are overall okay. There is a limited time Spicy BBQ chicken. You can choose 3 side dishes from the menu. I usually pick macaroni & cheese, aromatic rice, and coleslaw. If you ask me what's the different between Nandos and Kenny Rogers Roasters, perhaps it is the sauce (one emphasize on the spiciness while another one on the flavor), side dishes, and the muffins which come in 3 flavors – vanilla (default), chocolate, and banana. Some found that vanilla is more yummy.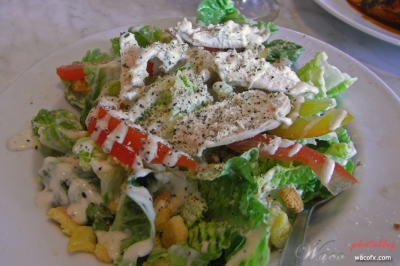 I also ordered caesar salad (RM15.90++) for this visit and is tasty.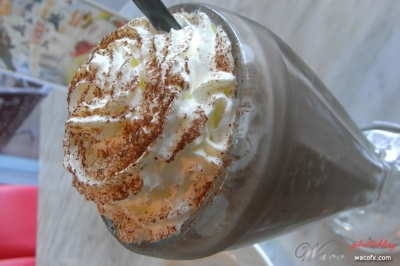 Some dishes are at expensive side, including ice-blended chocolate (RM12.00++) which tastes like Milo. I forgot that I should consume less milk product due to recent scandal until I finished half glass…
:shock2:
As a whole, the healthier chicken will definitely draw some customers. Perhaps Kenny Rogers Roasters should standardize its meal quality across different branches.
Food: 4/5
Service: 2/5
Value: 2/5
Ambient: 4/5
Name: Kenny Rogers Roasters
Tel: 04-6415010 (Penang Airport Branch)