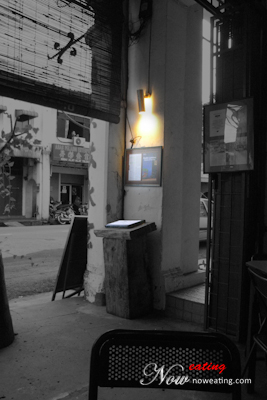 If you are accidentally free in the evening, don't open your RMVB files or eat bread at home. You should relax yourself by having a jog outside, or enjoy a nice dinner, or both. Last week, I revisited Ecco Cafe at Chulia Street after having a nice evening jog at Air Itam Dam. I was attracted by their handmade recipe during the first visit.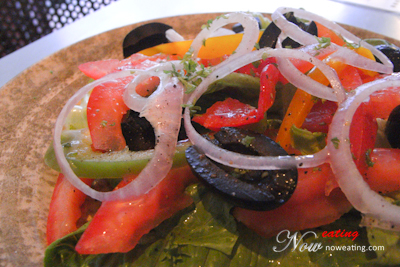 I like salad so I order a Mixed Garden Salad (RM5.00) as appetizer. Nicely mixed and tasted good.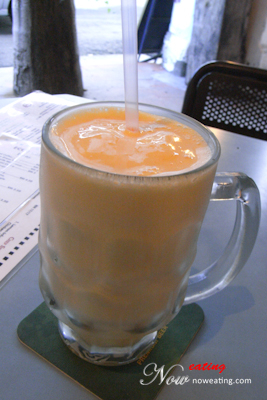 I also like to order a special drink, so I ordered Mango Lassi (RM4.80). Tasted like mango yogurt~ yummy.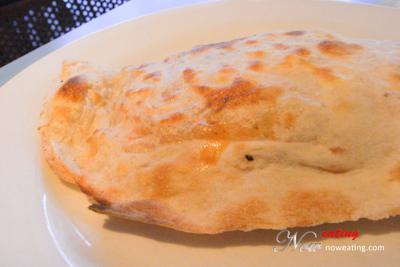 This is the main course. Calzone – folded over pizza dough baked with turkey ham, tomato, basil, capsicum, onion, tomato sauce and cheese.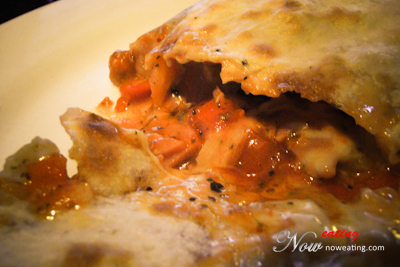 It was one of the chef recommendation and tasted good.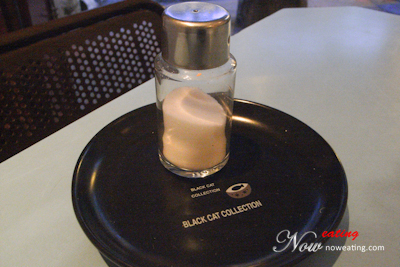 As  a whole, the restaurant provides something really different from others – original handmade recipe. The food may be little bit tasteless (which means healthier), but you can always add some salt provided on each table.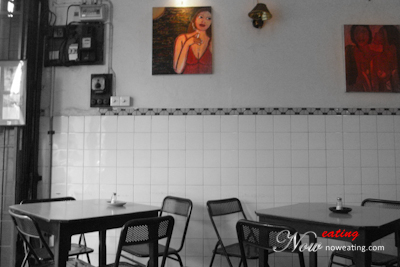 Since it is near to main road, it is kind of noisy sometime. Other than that it is a nice place to dine in.
| | |
| --- | --- |
| Place Name: | Ecco Cafe |
| Cuisine: | Western |
| Address: | 402, Chulia Street, Penang, Malaysia |
| Working Hour: | Wednesday to Sunday (11:30am - 2:30pm, 6:30pm - 10:30pm). Tuesday 6:30pm - 10:30pm only. |
| Tax: | No |
| Last Visit: | 16-Jun-2009 |