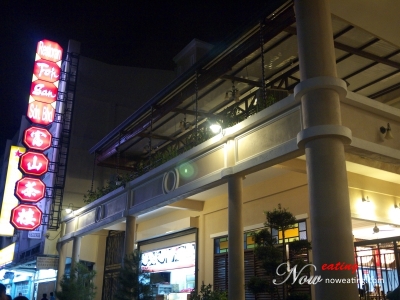 Gong Xi Fa Cai! :gongxi2:
Chinese used to settle all debts before Chinese New Year, but not for my case. I have too many restaurant reviews in buffer, such as this one. As you may already aware, I went to Malacca for holiday last Xmas holiday. We departed at a whoppy 4am from Penang. You may think that we gone crazy, but actually we wanna pass by Ipoh for a Dim Sum breakfast before we continue our journey (We knew that it will be ultra mega crowded as early as 7:30am). As long as Ipoh is concerned, there are two restaurants worth considering – Foh San (富山) and Ming Court (明阁). We plan to "eat double" that morning but sadly Ming Court is closed on Thursday.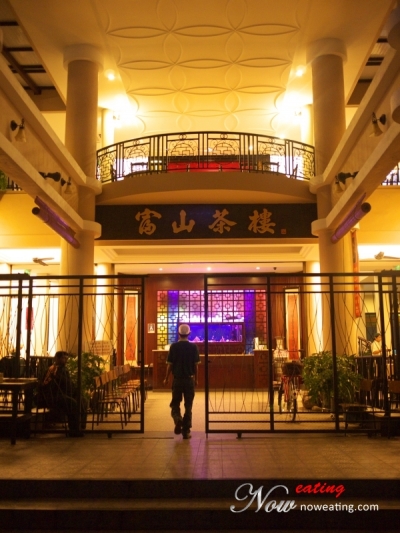 We reached there at 6am and the restaurant was not yet opened. Surprisingly there were a bus of customers already waiting outside.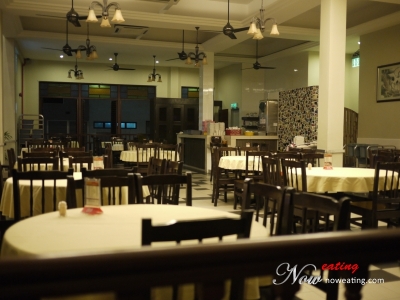 While waiting for the shop to open, I snapped some photos from outside.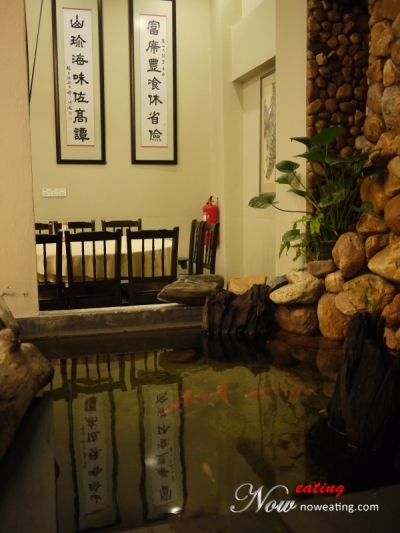 Seriously, this is one of the most nicely-decorated Dim Sum restaurants I ever visited (Heard it was recently renovated).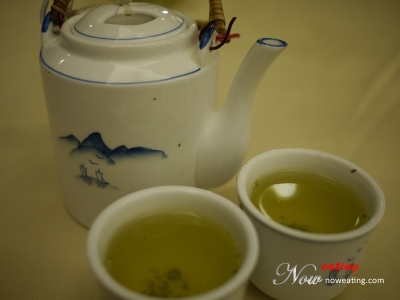 Finally the shop opened at 6:30am. We quick quick grab a table and sit down. Tired of normal Chinese tea, we ordered green tea instead. Note that in Ipoh, people like to "tap toi" (share table). Be prepared if someone roughly sit with you without your agreement, especially if your table still have space left. Fortunately, these things didn't happened to us as there were ample tables in the early morning. Hoho~ ;))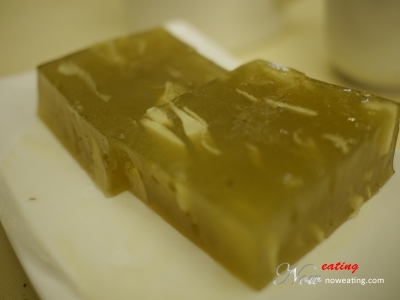 The first item we grabbed was Water Chestnut Cake 马蹄糕. This sweet, springy outside and crunchy inside cake is a must-have for any HK Dim Sum restaurant.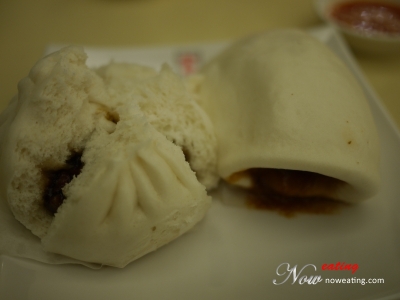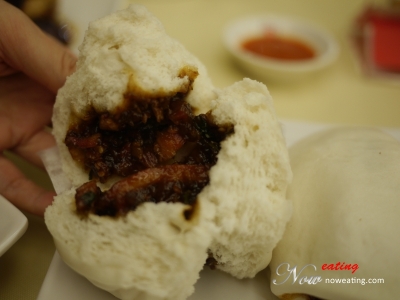 I took one Char Siew Bao 叉烧包 and one Fermented Pork Bun 南乳包. The later was fat and juicy. Good if you like fat meat.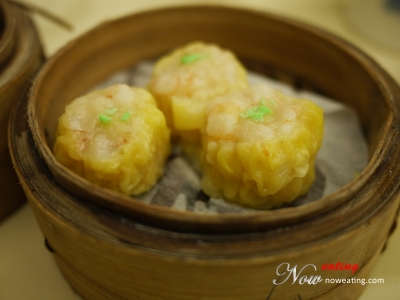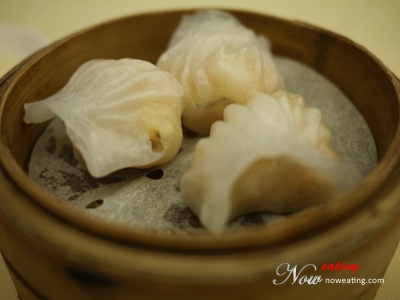 Whenever I visit a Dim Sum restaurant, I must take their Har Gow 虾饺 and Sieu Mai 烧卖. Not bad for this restaurant.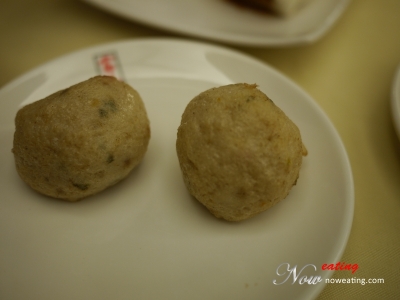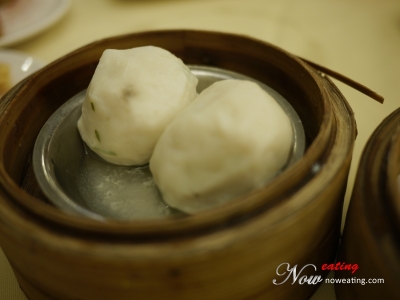 We liked fish balls as well so we took both fried 炸鱼丸 and steamed 蒸鱼丸 version. I still prefer the steamed version.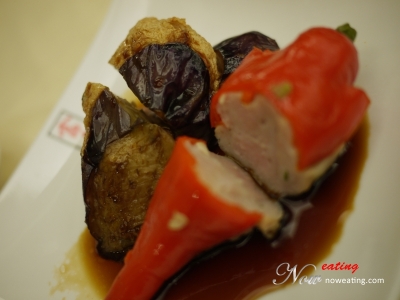 Yong Tau Fu 酿豆腐. Quite representable compared to some restaurants which steamed it together with other dim sum and looks messy.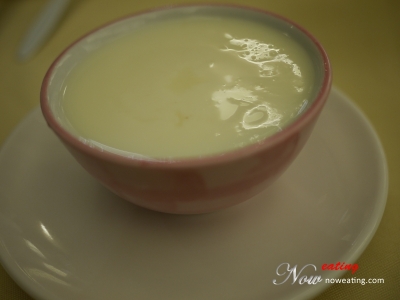 This is called "Double Layer Milk" (双皮奶), one of my friend's favourites.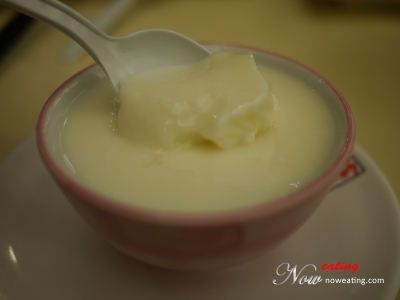 It has two layers – springy milk skin layer and slightly watery milk layer, and is famous in China and Macau.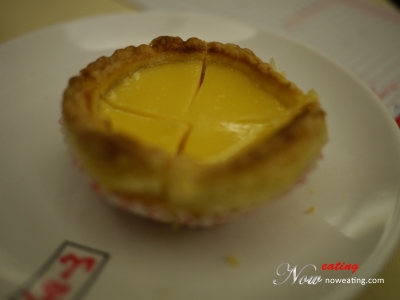 Another good thing of arriving early is that the egg tart is freshly came out from the oven and is still hot. This is one of our favorites.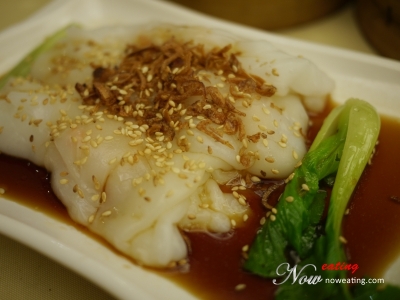 I like to order Chee Cheong Fun (猪肠粉) whenever I visit a dim sum shop. You can tell how stingy a shop is by simply looking on how many prawns they provided on the dish. Fortunately Foh San passed my test. The addition of sesame and veggie is a plus.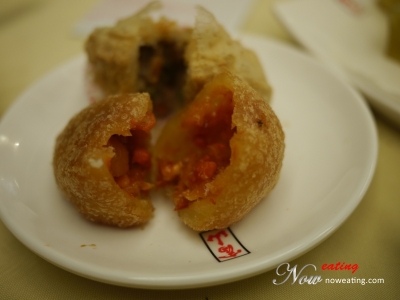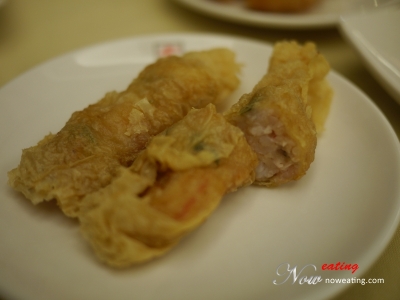 They do have quite a number of fried items, such as fried shrimp rolls (虾卷) and…. (I forgot the name already)… bombs stuffed with Char Siew.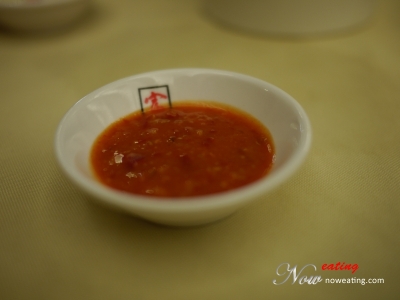 A point worth noting is that its chili sauce is quite spicy compared to ordinary's one with mild spiciness. It may kill your tummy early in the morning. I heard some locals prefer to bring their own chili sauce there.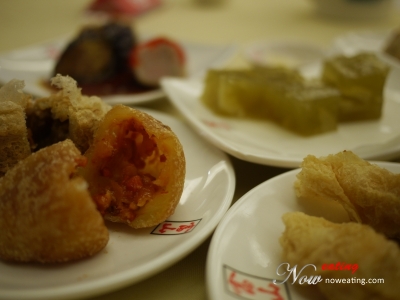 If you asked me how much we ate that day, it is RM45.70 for two persons (with 5% government tax…. hmmm) with 16 items.
As a whole, a Dim Sum shop you should visit in Ipoh. The newly-renovated environment is a competitive advantage. It may not be a "everyday-must-go" Dim Sum restaurant but still worth visiting. However, the price may be slightly above average (It was heard that the quality is not as good as before as well). Make sure you reach early there or else you will have difficulty in getting a seat.
| | |
| --- | --- |
| Place Name: | Restoran Foh San 富山茶楼 |
| Cuisine: | Chinese |
| Address: | No. 51, Jalan Leong Sin Nam, Ipoh, 30300, Perak, Malaysia |
| Website: | www.fohsan.com.my |