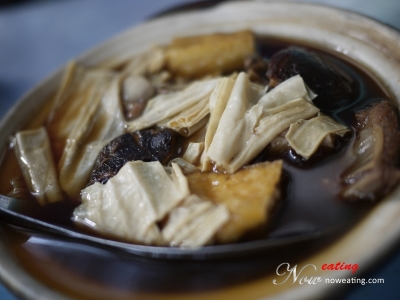 If you ask me what I did during Chinese New Year, here the list:
Eat
Eat
Eat
Yes, it is all about eating, including this Zealand Bak Kut Teh which I visited during CNY at Gurney Drive.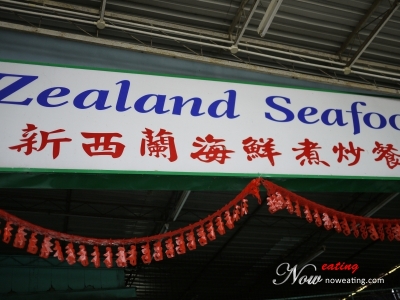 Zealand Bak Kut Teh opened from 7:30am – 2:45pm daily. The same restaurant serves seafood at night (from 6pm – 11:30pm).
There are actually two Bak Kut Teh restaurants there. From what I heard is that Zealand provides better service but less varieties, while another one provides more varieties but more expensive and the service is poorer. Let's see how's the food tasted like…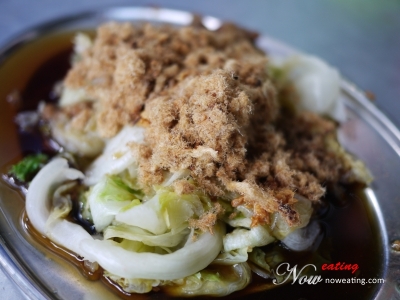 As usual, we ordered Chinese Lettuce topped with Chicken Floss 玻璃生菜 (RM8.00). The portion suits two persons and tastes ok.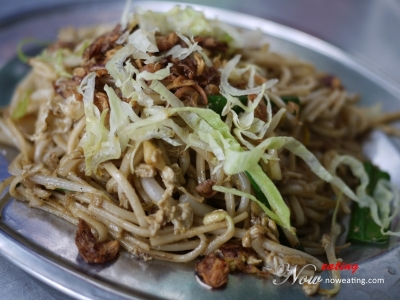 They do have fried noodle as well. My friend recommended me this Fried Tau Chiam 豆签 (RM5.00) which was mainly made of soy bean. Not bad. It tasted a bit like Teo Chew Fried Noodle.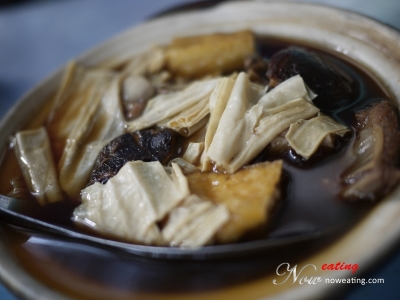 Here came out main dish of the day – Bak Kut Teh (RM10.00). The bak kut teh is of sweet (甘甜) type. This bowl is for one person.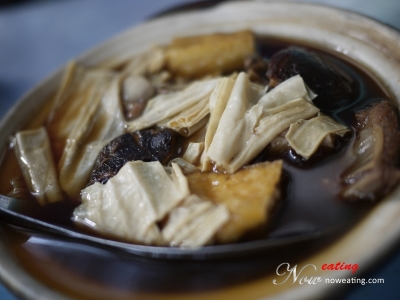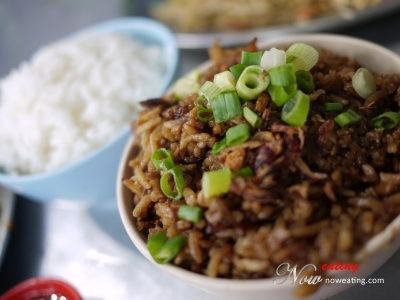 It came with two choices of rice – plain rice (RM1.00) and Yam rice (RM2.00).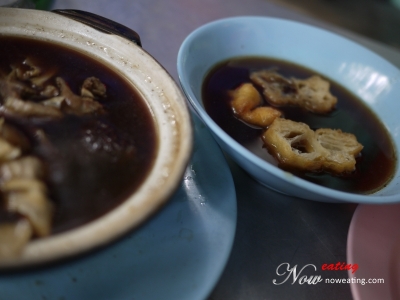 One concern when eating Bak Kut Teh is whether or not they provide soup refilling. Some give you only one refilling while some give you a dark face. This restaurant, surprisingly, generously give you refill without you asking them to do so.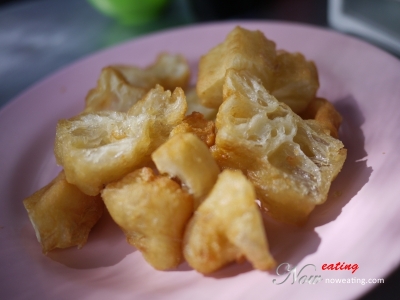 I like to dunk You Tiao (油条) (RM2.00) into the soup. When refilling, the manager saw us putting them into the soup and advised us not to do so since it will make the soup oily. He then gave us another bowl of soup, just to put the You Tiao into it :-bd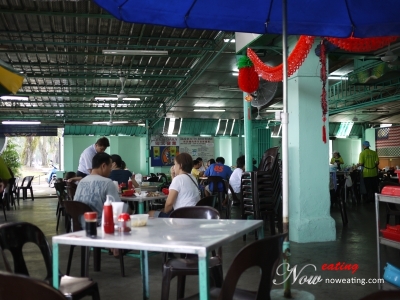 At first glance, Zealand provides good service with reasonable price at one of the tourist spots in Penang. Will visit them again.
| | |
| --- | --- |
| Place Name: | Zealand Bak Kut Teh Seafood Restaurant 新西兰肉骨茶 |
| Cuisine: | Chinese |
| Address: | 62, Gurney Drive, George Town, 10250, Penang, Malaysia |
| Tel: | 0174738877 |
| Working Hour: | (Bak Kut Teh) Daily from 7:30am - 2:45pm |
| Last Visit: | 20100222 |