Whoa~ freshly baked chocolate brownie with a scoop of vanilla ice cream topped with chocolate sauce & cashew nut served on hot sizzling plate (RM10.00). It was the second time I visited Karaikudi restaurant and I still ordering the same item as it was too tempting.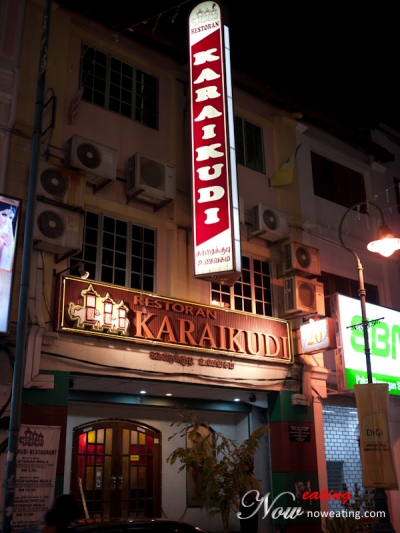 Karaikudi restaurant was located in Little India of Penang – a place which was always crowded with cars and people. If you don't like having dinner in hot air, this is perhaps a restaurant to consider.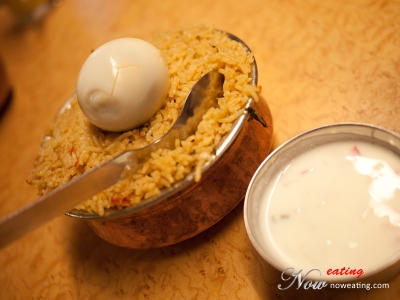 The restaurant was famous with Chicken Briyani (RM9.50) – tender pieces of chicken cook with basmathi rice and spices. So, again, I order the same item for this visit. It was not spicy at all. The rice was fragrance due to addition of spices but beware you might accidentally bite spices with strong taste.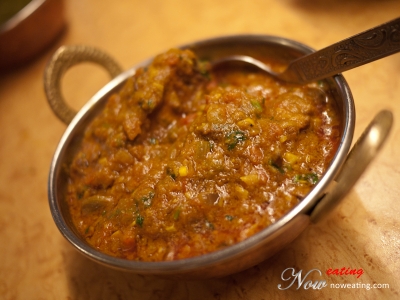 We asked the host for recommendation and he suggested that we try Fish Masala (RM12.00). This is a special item not available in menu. The fish cutlet were considered fresh and the sauce was not too spicy (even though it looked so).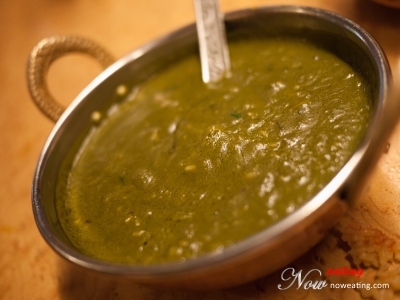 I remembered that in Indian cuisine, there was a veggie dish in which spinach was mashed and served in a bowl. My friend was interested to try and fortunately we found the same item (Palak Panneer – RM9.50) this restaurant. It contained cubes of cottage cheese and spinach cooked in cardamom flavoured mugal gravy.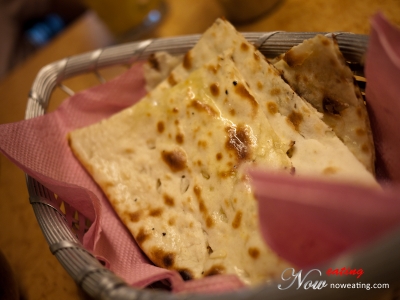 Palak Panneer was a bit plain. Fortunately, the host recommended us Garlic with Cheese Naan (RM6.00) – Indian bread flavored with garlic and cheese. It was already good to eat it on its own but our way of eating was – dip it with Palak Panneer or Fish Masala. Satisfaction guaranteed.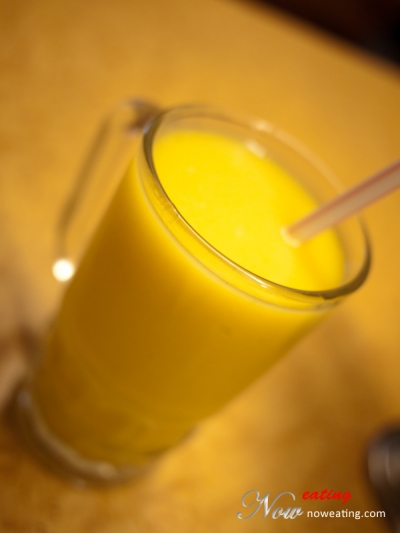 Lastly, both of us ordered Mango Lassi (RM4.00 each). Tasted good.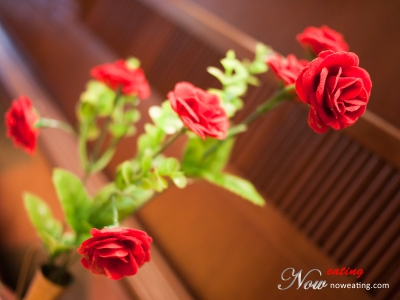 As a whole, if you don't mind on slightly expensive price, this is a place to recommend as it provides a cozy and clean environment for dining. The host was friendly as well. A good place to enjoy Chicken Briyani and Sizzling Ice Cream.
| | |
| --- | --- |
| Place Name: | Karaikudi Restaurant |
| Cuisine: | Indian |
| Address: | 20, Market Street, George Town, 10200, Penang, Malaysia |
| Tel: | 604-2631359/604-2631345 |
| Website: | www.karaikudi.com.my |
| Working Hour: | 11am – 11pm |
| Tax: | 5% Service Charge |
| Last Visit: | 20110116 |