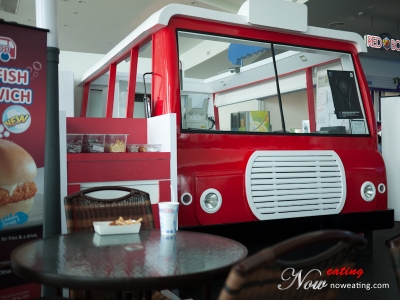 Have you been to 1st Avenue, a new shopping mall in Penang island? If not you should visit it one day. I like their parking lots, looks 10x cleaner and safer than the mall next to it. Anyhow, today I bring you to a bus parked inside in which you can enjoy light snack before movie or Karaoke – NextStop.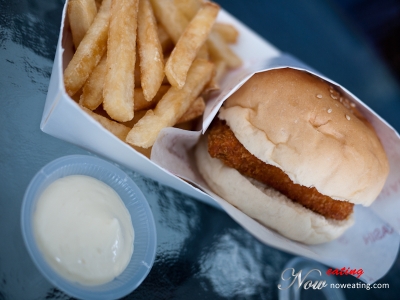 I was waiting for my friends to arrive for a movie so I ordered its Next Fish Sandwich (RM6.00 ala carte) while waiting for them. By adding another RM3, you will get a fries and a drink. According to a banner there, this is a promotion valid from 1-Mar-2011 to 31-April-2011. Not sure whether the item still available after that period.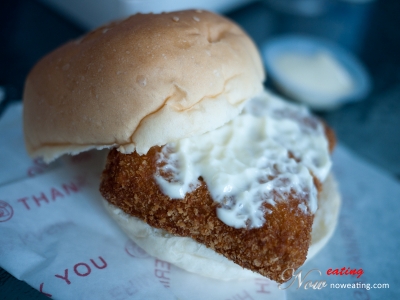 Anyhow, with RM6 (higher than Fillet-O-Fish), I am expecting more inside the sandwich. What I found out was the average fish fillet was topped with mayonnaise only, no cheese/veggie/whatsoever. Perhaps the only good thing was their mayonnaise, which I found rather special as it had a taste of herb. According to the banner this is one of their specialties in which you can choose among Tropical, Citrus, and Wasabi Mayonnaise for your Nex Fish Sandwich. However, the host didn't ask me during that day.
At first glance, a place for quick snack before movie or Karaoke begin. The price, however, could be slightly above average plus there are many other choices at 8th floor of 1st Avenue. Maybe I will try their Sorbets next time. The same bus… uh… stall is also available in Sunway Carnival in mainland.
| | |
| --- | --- |
| Place Name: | NextStop |
| Cuisine: | Western |
| Address: | Lot 8-02, Level 8, 1st Avenue, George Town, Penang, Malaysia |
| Tax: | No |
| Last Visit: | 20110317 |