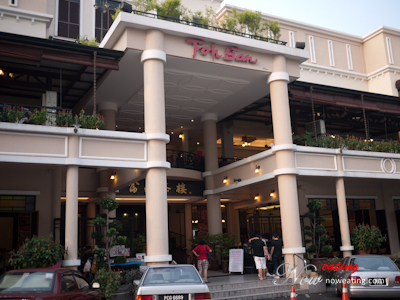 My rich friend bought a new Honda City and would like to try long distance drive so I took this opportunity to travel down to Ipoh with my friend. We started at 5am from Penang with the purpose of arriving there early for dim sum. Since my friend was first time there, we choose Foh San 富山 as it had better environment and we arrived there at 7am.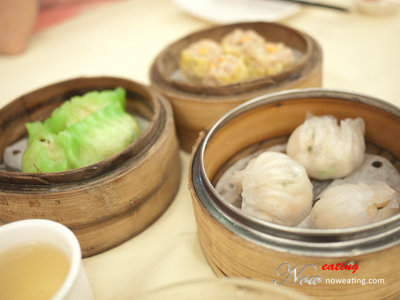 Surprisingly there were not many people even it was Saturday. It could be due to first day of Lunar month in which some people took vegetarian that day… or it could be due to poorer food quality.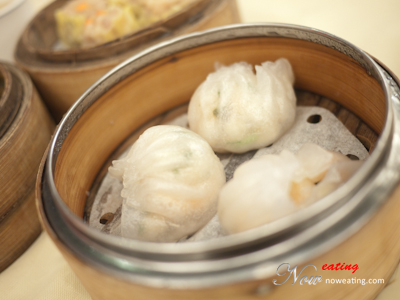 Personally I felt that the dim sum there was slightly disappointing this time. Maybe our expectation was too high, or maybe we picked the wrong food. I had a feeling that you can find dim sum of the same kind (or even better) at other places.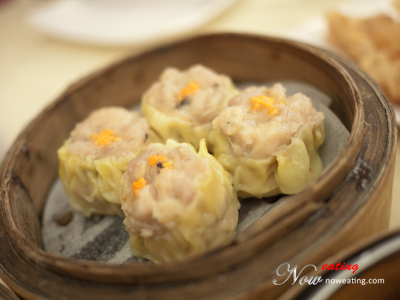 The common Siew Mai 烧卖 looked and tasted average.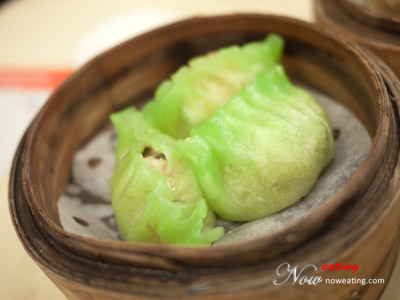 This green dumpling tasted a bit sour. I forgot the real name of it but some called it Tomyam Dumpling. It particularly did not suit my taste bud as it reminded me of spoiled food which tasted sour as well.
Another sourly dim sum was this one. It was minced meat rolled with rice noodle and steamed in vinegar sauce. Kind of special.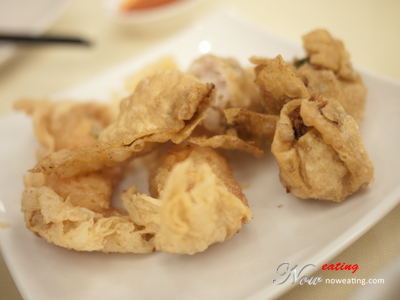 The fried shrimp roll 炸虾卷 tasted okay and crispy.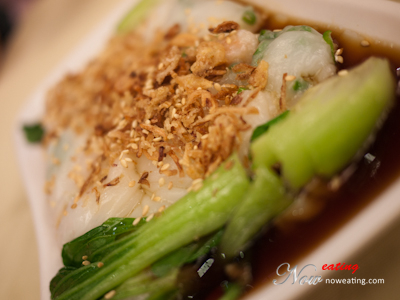 The Chee Cheong Fun 香港鲜虾猪肠粉 was lack of shrimps as well.  Most of the time we were picking up plain rice noodle rolls.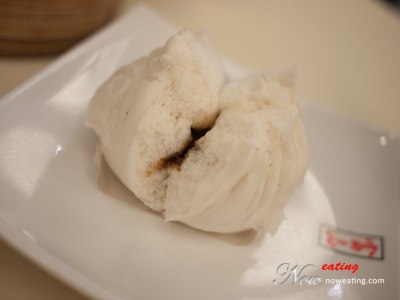 Char Siew Bao 叉烧包 was just average as well. I could find juicier one somewhere else. My friend didn't like to eat bao so I just ordered one.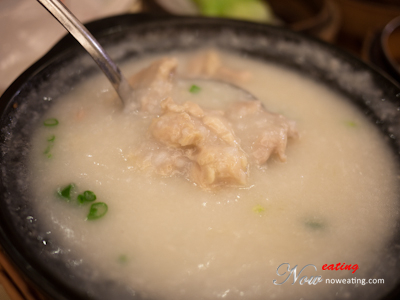 Perhaps the best item of the day was claypot chicken porridge. The portion was extremely large for one person but luckily my friend like porridge very much so we were able to finish it. The chicken fillet was prepared on the spot so it was still tender the moment the claypot arrived on our table.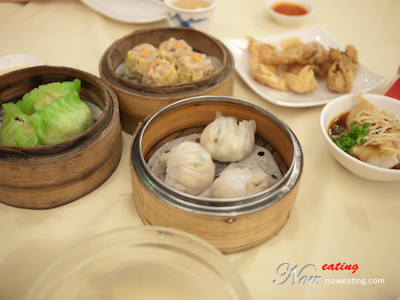 As a whole, there was nothing special for this round. Maybe we picked the wrong items, or maybe the quality did drop. Putting the environment aside, one could easily find better dim sum in Penang/Kedah. Two of us spent RM39.35 that morning, still not too bad. Dim sum price ranged from RM1.60 to RM6.00. Another good thing was that the restaurant was not crowded that day so we could slowly enjoy our food.
| | |
| --- | --- |
| Place Name: | Restoran Foh San 富山茶楼 |
| Cuisine: | Chinese |
| Address: | No. 51, Jalan Leong Sin Nam, Ipoh, 30300, Perak, Malaysia |
| Tel: | +6052540308 |
| Email: | [email protected] |
| Website: | www.fohsan.com.my |
| Working Hour: | 6:30am - 2:00pm |
| Tax: | 6% Government Tax |
| Last Visit: | 5-Mar-2011 |