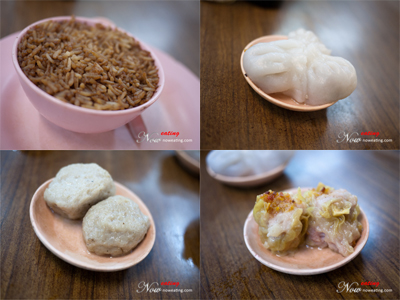 1 x Siew Mai, 1 x Har Kao, 1 x Fish Ball, 1 x Lor Mai Kai (alike), and 1 x Pot of Tea. How much for the bill, you guess?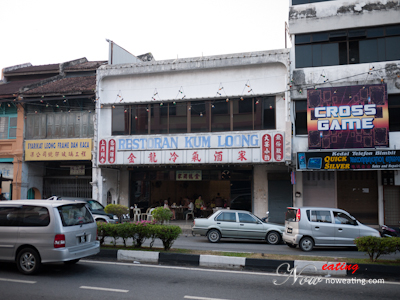 In Penang, these items can easily hit RM10.00. In Kum Loong Dim Sum 金龙点心 in Taiping, however, it only costs RM8.80 including tea.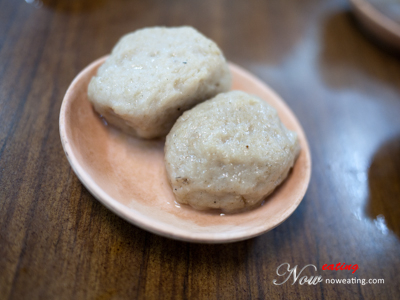 Yes, no kidding, no typo. It had been a while since I had a dim sum breakfast which cost only single digit figure. You won't get such price in Ipoh as well.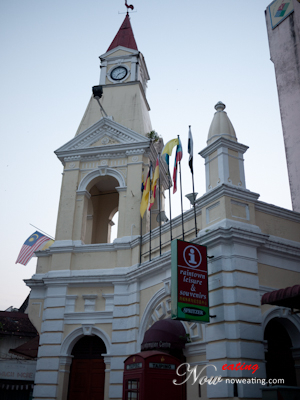 Kum Loong Restaurant is a dim sum shop located next to Taiping town's main road, near to Taiping Clock Tower. I reached there around 7:20am and there were already many old folks (excluding me <- important!) enjoying dim sum inside. Seats are limited actually.
Seriously the dim sum were not so presentable. If you are looking for nicely wrapped Siew Mai with big prawns on top steamed in dim sum basket and served with young Cheongsam girls, then you will be greatly disappointed. The dim sum in this restaurant was more toward "kuchabi" (traditional handmade style).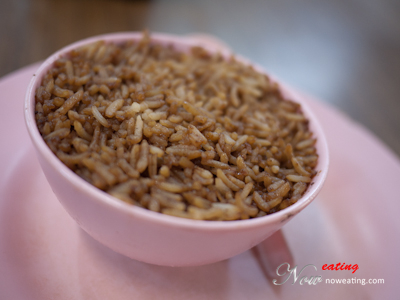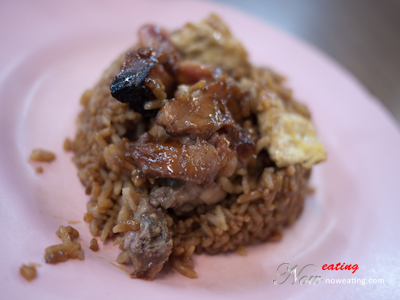 What I would like to highlight here is its "Lor Mai Kai"… actually not glutinous rice, but normal rice stewed with chicken and other ingredients such as egg and Char Siew. I saw many customers taking it so I might as well took one. This was something hard to find in other dim sum restaurant. Tasted good and wouldn't be too stuffy compared to glutinous rice. I forgot to ask for the name of the dish so I just called it "Famous Stew Rice" (招牌焖饭).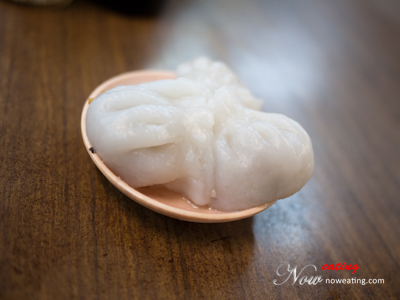 At first glance, a dim sum shop worth visiting if you somehow pass by Taiping and if you are seeking for good old dim sum shops. The food may not presentable but price is definitely reasonable. Seats can be limited and dim sum can be "out of stock" if you arrive late.
I first visited this restaurant when attending a friend's wedding dinner at Ipoh, and I shared a table with a nice charity guy. I managed to get his name card. Contact him or visit his website here if you would like to make some donations or recycling.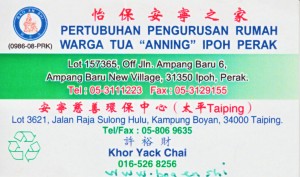 | | |
| --- | --- |
| Place Name: | Kum Loong Restaurant 金龙点心 |
| Cuisine: | Chinese |
| Address: | Taiping, Perak, Malaysia |
| Tax: | No |
| Last Visit: | 23-Jul-2011 |