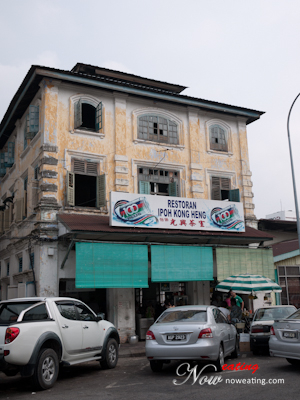 After leaving Taiping, it took another hour to reach Ipoh. Instead of continue eating, I stopped by Perak Cave to pray for better career (I really need that). Then, I drove around Ipoh town looking for a coffee shop. I stumbled upon this restaurant, in which its appearance told me that it had some famous food inside.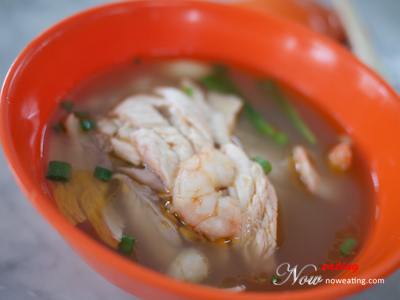 My instinct was correct this time. The restaurant had a few hawker stalls. One of them was Chicken Hor Fun 鸡丝河粉 stall. Many customers ordered it so I ordered one normal bowl (RM4.00) as well.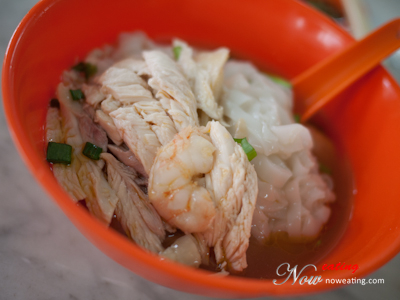 Hmm~ not bad. The base soup + chicken slices tasted like steamed chicken my family usually prepared during religious events (mean less Ajinomoto). Some might find it too plain but for me was okay. Koay Teow was smooth as well.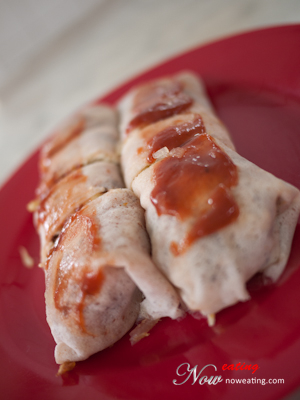 Another item most customers ordered was Poh Piah served by an old auntie. I ordered two pieces (RM3.60 for two).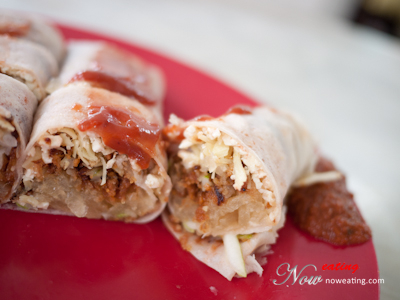 The portion was considered generous compared to most Poh Piah found in Penang. This Poh Piah also stuffed with fried dry shrimp. Even though it was fragrant, you should consume it carefully as the minced shrimps were hard (versus turnips).
Finally, not to forget ordering one Ipoh famous white coffee.
At first glance, this is an old coffee shop you should try when visiting Ipoh. The shop is famous with its Poh Piah, Hor Fun, Laksa, and Satay (even though I did not see people selling Satay that day). Parking is a bit difficult and usually you have to park few streets away during weekend (make sure you buy some parking coupons as well). After this second breakfast, I was full again. Time to find new place and walk again.
| | |
| --- | --- |
| Place Name: | Kong Heng Ipoh Restaurant 光兴茶室 |
| Cuisine: | Chinese |
| Address: | 74, Jalan Bandar Timah, Ipoh, 30000, Perak, Malaysia |
| Tel: | +60175361183 |
| Tax: | No |
| Last Visit: | 23-Jul-2011 |