Note: Since 26-Mar-2014, Ban Hong Xiang is moving to 340, Jalan Kesidang 3/2, 75200 Melaka (Behind Petronas, next to Magnum) GPS: 2.213914, 102.239485. Our map is updated with latest location.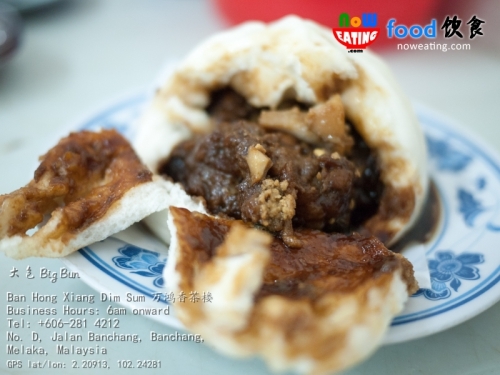 What a juicy big bun 大包! The gravy flew out the moment I peeled the outer layer. In north region of peninsular Malaysia, you hardly see such a juicy Tua Pao ordered by almost every single table in a Dim Sum restaurant. Most people will get irritated after consuming half of it but for Ban Hong Xiang 万鸿香茶楼 in Melaka… one customer, one Tua Pao.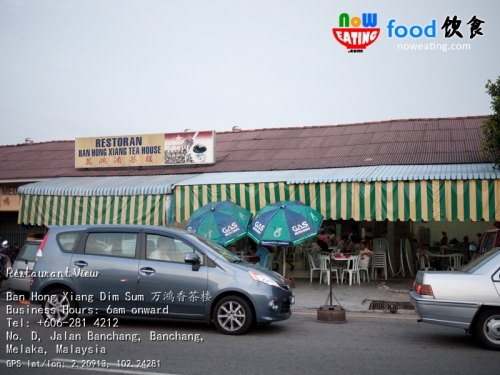 We visited the dim sum shop during our recent trip to Melaka. Even though the restaurant was crowded on Sunday morning, we managed to find a table at a corner.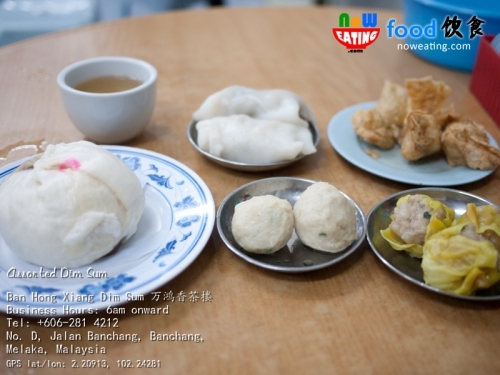 For me, it was the second time I visited the restaurant.  My first visit was back in year 2011 in which I stopped by Melaka after attending a disappointing job interview at Kuala Lumpur. The dim sums ordered were not enough for reviewing purpose.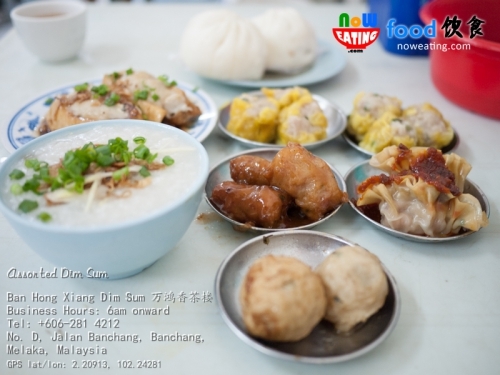 The reason I revisit it this year is because I missed their "kuchabi" (traditional) hand-made dim sum (and of course to complete my review). They did not use any order chit. You only need to call the host to "chant" in front of your table at the end of your meal to get a total bill.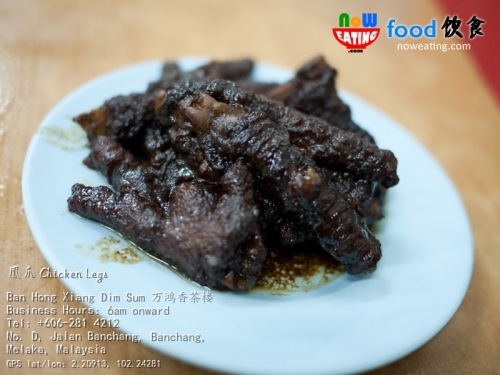 Seriously, the dim sum looks ugly and probably not the one you saw from any advertisement. For me, more important is that this is one of the restaurants in which local folks of different generations are patronizing, and it is nice experience to blend into their environment.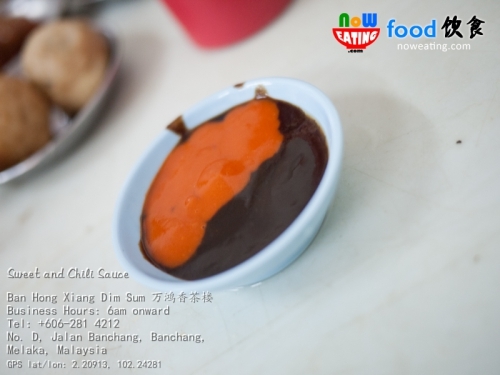 One unique item on each table in Melaka is that they do provide "sweet sauce" in addition to common chili sauce found in north region. Yummy!
The Char Siew Bao 叉烧包 was juicy and comparable with the one in Da You Bin 大优宾 in Sungai Petani.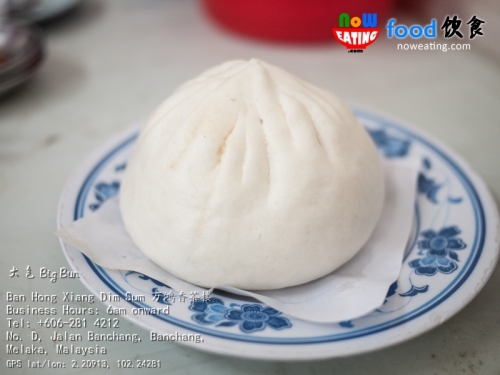 Ban Hong Xiang is perhaps the only dim sum restaurant you will see each patron eating a Tua Pao instead of sharing it. No doubt it is one of their signature dishes. This is a traditional dim sum shop worth trying in Melaka. It may not be as hygienic as other shops but service-wise is acceptable even during peak hour.
| | |
| --- | --- |
| Place Name: | Ban Hong Xiang 万鸿香茶楼 |
| Cuisine: | Chinese |
| Address: | No D, Jalan Bachang, Banchang, 75300, Melaka, Malaysia |
| Tel: | +6062814212 |
| Working Hour: | 6am onward |
| Tax: | No |
| Last Visit: | 20120603 |