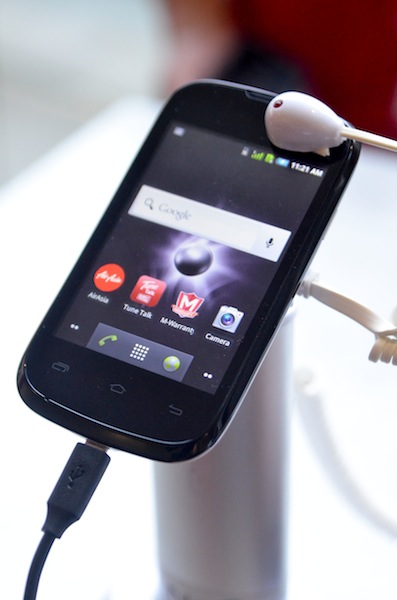 (This is an invited gadgets preview post. Gadgets are not edible)
Today I introduce you two portable devices – a smartphone called "Pearl Mini" and a tablet called "Outlook Pure" by Ninetology, a new mobile device technology company.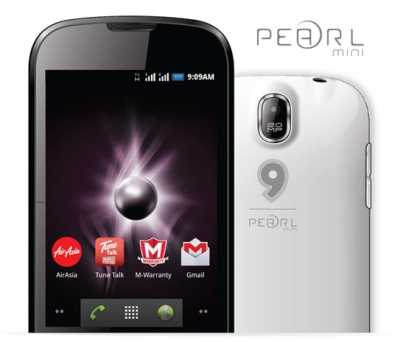 Targeted for youths, "Pearl Mini" is a dual-sim smartphone powered by Qualcomm 1.0GHz processor and Android 2.3 (Gingerbread) operating system. It has 2.0MP rear camera, GPS, and 3.5" display. The smartphone even come with a Tune Talk SIM card, which includes RM50 FREE Talktime and RM100 Airtime Rebate (RM10 x 10). To get this rebate, one needs only to reload RM20 or more in any denominations each month. For more information on the Tune Buddies SIM pack, visit http://www.tunetalk.com/my/services/tunebuddies.
Pearl Mini just released in April 2013 and is available at Ninetology and Tune Talk outlets at RRP RM399. For more information about this smartphone, visit:
http://ninetology.com/malaysia/products_smartphones_pearlmini_details.html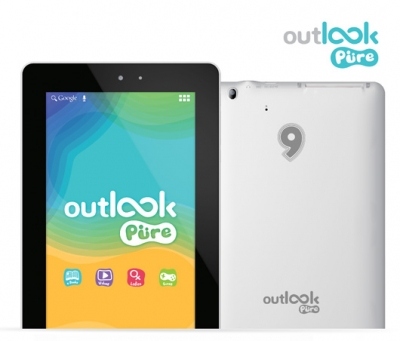 Next one is a 7-inches tablet – "Outlook Pure". It is powered by dual-core Cortex-A9 1.0GHz processor and Android 4.0 (Ice Cream Sandwich). It has 2.0MP rear camera and 0.3MP front camera. It also comes with GPS, SIM card slot, MicroSD card slot, WIFI, and Bluetooth. It will be released in Jun with RRP of RM699. For more information about this table, visit:
http://ninetology.com/malaysia/products_smartphones_pearlmini_details.html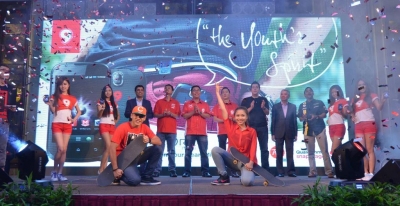 About Ninetology Marketing Sdn Bhd
Founded in August 2012, Ninetology Marketing Sdn Bhd is an ASEAN mobile device technology company; strongly driven by people's pride and importance of being on par with global technology progression and renowned international standards. Ninetology had proven its capabilities when the brand had emerged tremendously and had earned a significant market share in Malaysia's mobile device industry. Ninetology's objective is to transform the way of traditional communication into the revolutionary era of smart phones. This prominent transition will assure enhancement of people quality with enhanced intelligence. Ninetology had just recently been launched in Indonesia September 2012 and shall continue its progression to other ASEAN countries.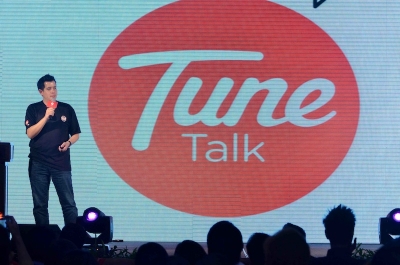 About Tune Talk
Tune Talk is the fastest-growing Mobile Virtual Network Operator (MVNO) in Asia, officially launching commercial services in Malaysia in 2009. Our target is to provide super low rates and exciting incentives to the market. Our prepaid service offers voice, SMS and data packages that meet the demands for a simple, value-for-money product with easy accessibility and a wide distribution reach. As a member of the Tune Group of companies, we have the advantage of providing a completely unique lifestyle service with offers by Tune Money, Tune Hotels, Tune Insurance, BIG Loyalty Programme and AirAsia. For more information, please visit www.tunetalk.com.