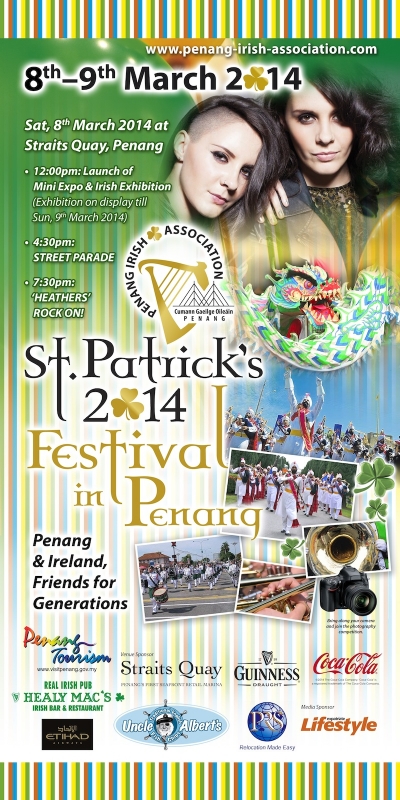 On 8th March 2014 (Saturday), come to Strait Quay, Penang at 4:30pm for inaugural St Patrick street parade, and 7:30pm for headline band Heathers FREE concert.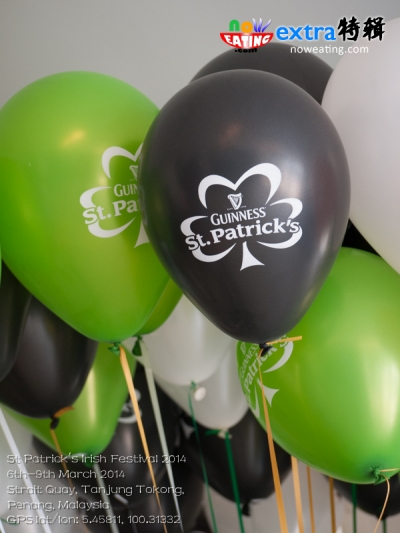 St Patrick's Day is a cultural and religious holiday celebrated annually on 17th March, the death date of the most commonly-recognised patron saint of Ireland, Saint Patrick. It is also a public holiday in Ireland and celebrated globally, especially Britain, Canada, USA, Argentina, Australia and New Zealand.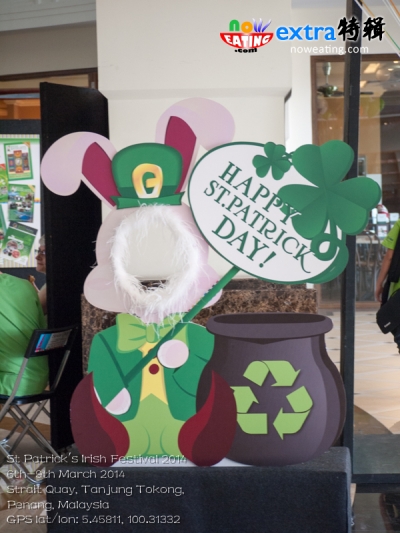 If you play Facebook games, you may notice that some of them have been recently themed in green colour with shamrock – a three-leaved plant. It is a symbol of Holy Trinity to the pagan Irish. For more information about St Patrick Day, you are always welcomed to visit the mini exhibition at Strait Quay lobby.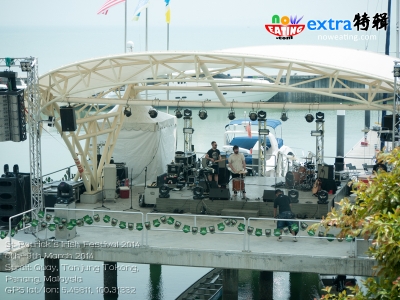 As of this article is written, I was at Strait Quay observing the staffs setting up the floating stage. Tonight will be an eventful night so make sure you arrive on or before 7:30pm to grab a good seat (or stand) for the live band performance.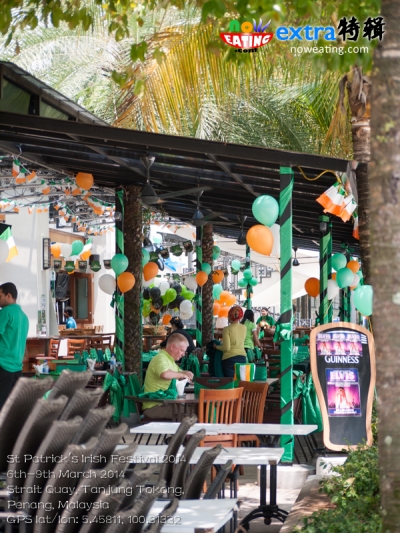 In conjunction with the St Patrick's Festival, some restaurants, such as the Irish pub and Uncle Albert's, are also themed up with some St Patrick promotion including some souvenirs to grab.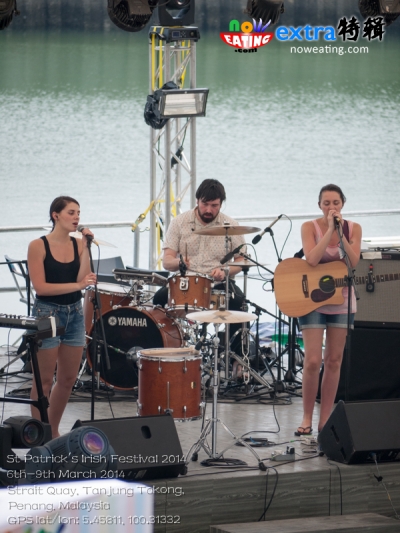 They are Heathers (I suppose) and are having rehearsal for tonight performance. Personally, I like the way they dressed like this instead of punky look showed in the poster.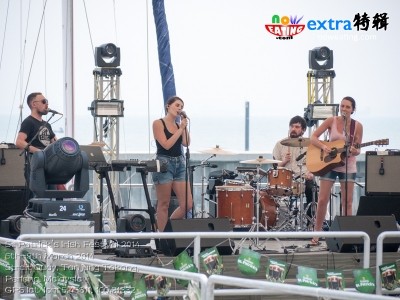 Heathers are 24 years old twin sisters from Dublin in Ireland. Formed in year 2007, Heathers are set for a big year in 2014 with their second album Kingdom scheduled for an April 8th release in the USA through Sony Red. For more information about the twin sisters, download their biography here.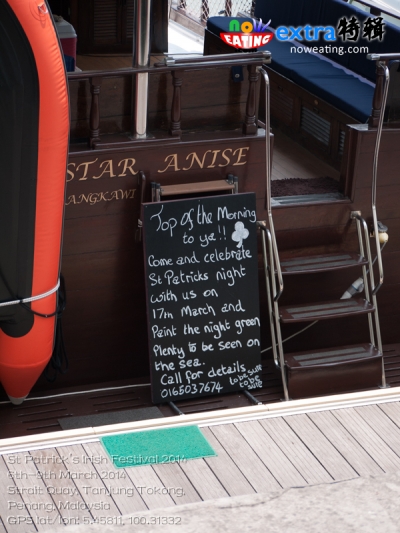 I believe that there will be more events in Strait Quay until the actual day of St Patrick's Festival (17-Mar-2014).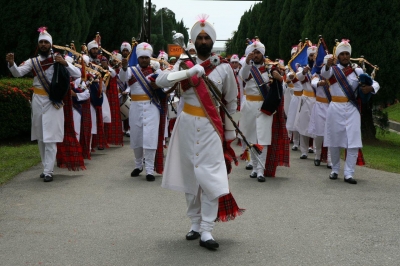 So hurry! Come now for the street parade and Heathers performance.