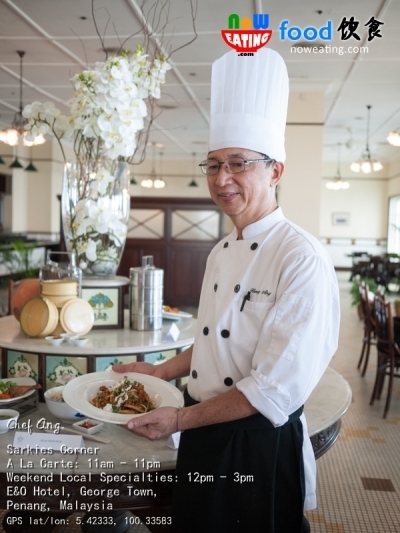 Eastern and Oriental (E&O) Hotel is pleased to offer you a wide range of local and western cuisines at highest quality possible.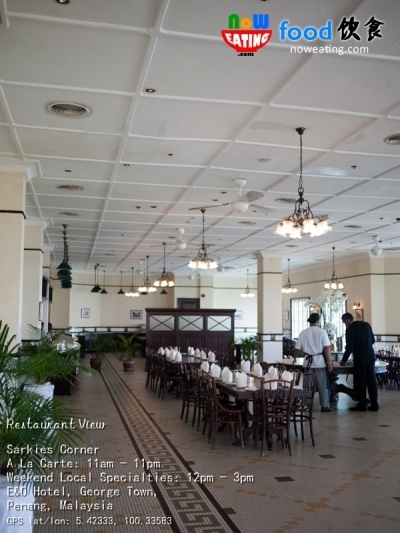 Sarkies Corner is located at the old wing of E&O Hotel. Before that, it was the place for buffet. After moving to the new wing, this old but cozy area became a place for A La Carte items.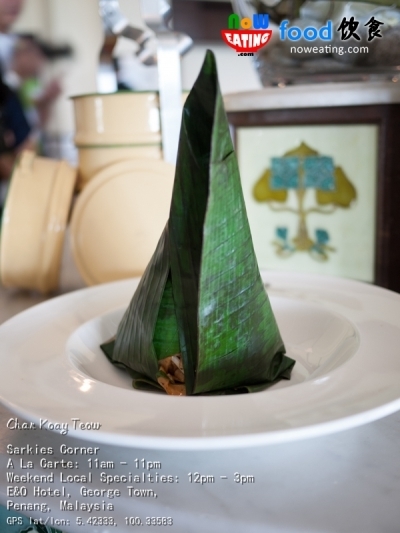 During our visit, we were being introduced to some of their best sellers, including Char Koay Teow (RM24++) which was wrapped in a banana leaf.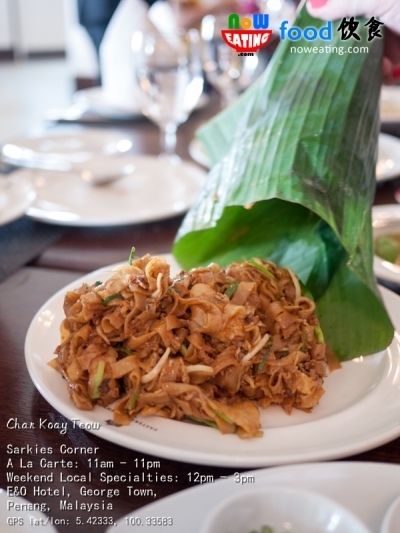 The banana leaf acts as a "surprise" in which the chef himself will lift it up to reveal the content inside.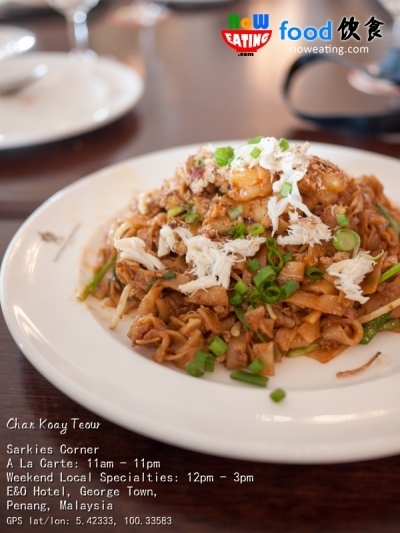 If you are not familiar with local cuisine, Char Koay Teow is one of the top hawker food in Penang consisting flat rice noodles wok fried with dark soy sauce and chicken/duck egg.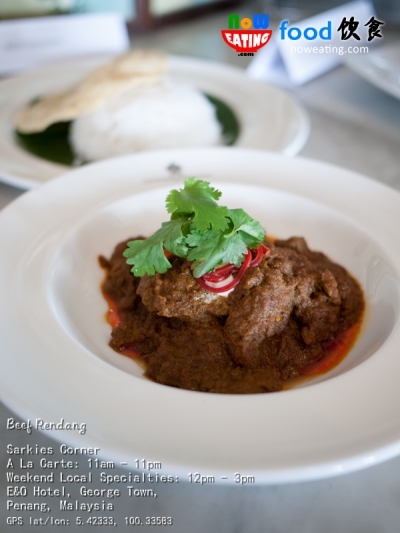 Another best seller was Beef Rendang consists of local spices beef stew, coconut milk, chili and lemongrass.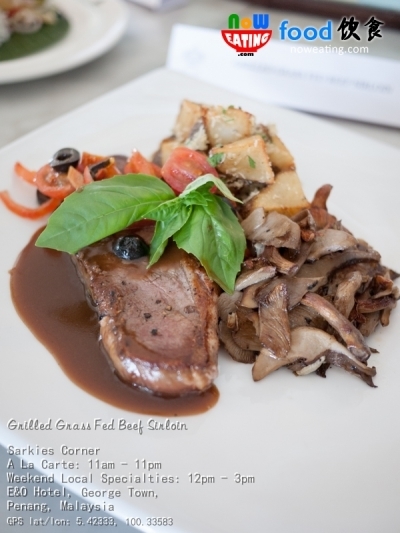 They were revamping their A La Carte menu and we were introduced with some of their new items, including this Grilled Grass Fed Beef Sirloin served with wild mushroom ragout, tomato relish, and shallot sauce.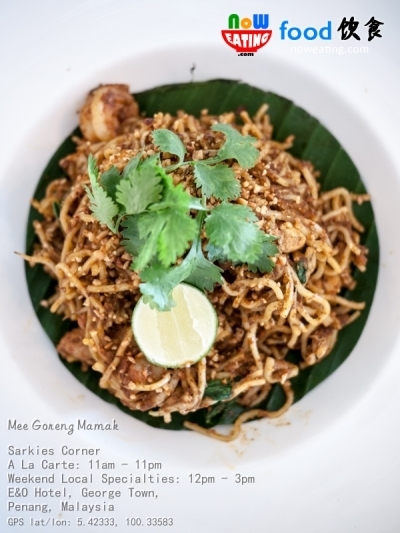 Mee Goreng Mamak – Wok fried yellow noodles, prawn, chicken meat, chicken egg, beansprout, hard bean curd, potatoes, peanut sauce.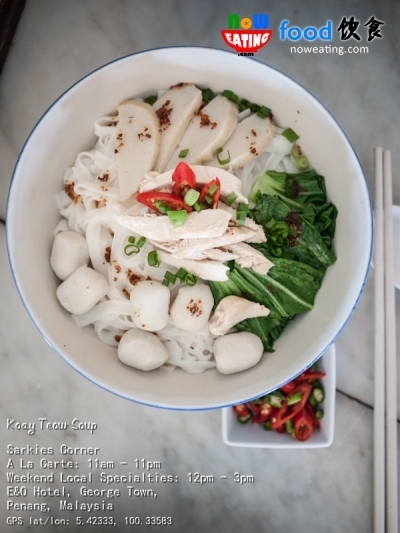 Koay Teow Soup – Flat rice noodles, rich chicken broth, fish balls, fish cakes, chicken meat, choy sum.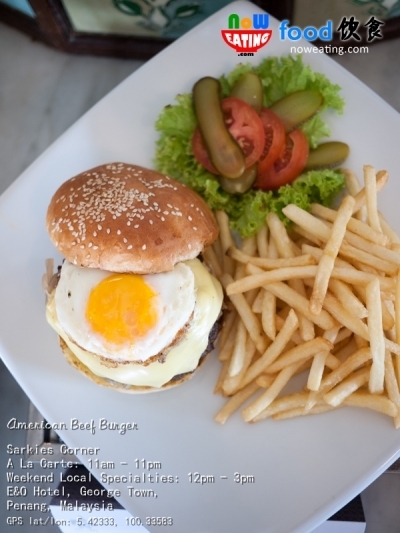 American Beef Burger – cheese, mayonnaise, tomatoes, cucumbers, onion rings, gherkins, lettuce, sesame seed bun, chicken egg.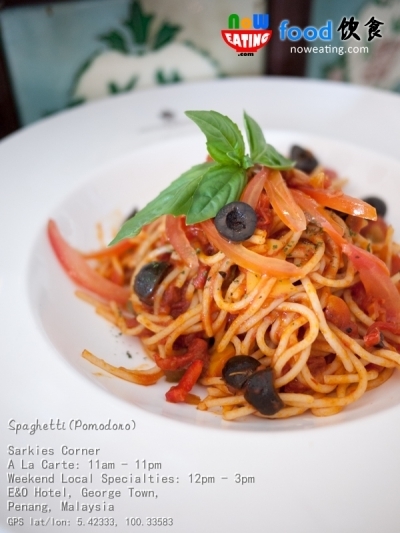 Spaghetti – Pomodoro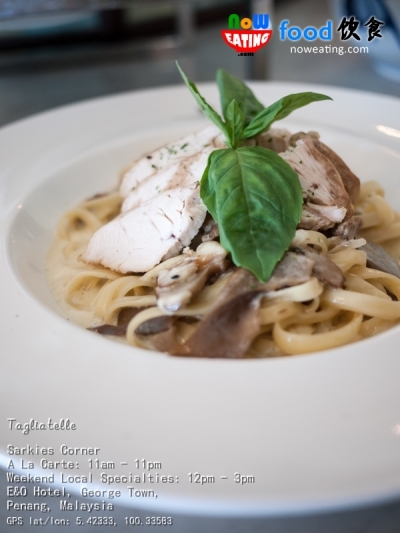 Tagliatelle – Roasted chicken breast, mushroom, cream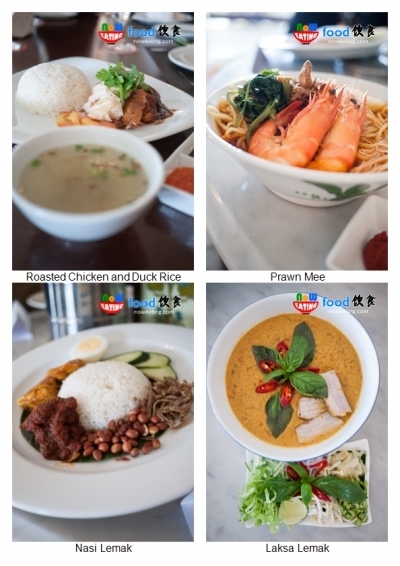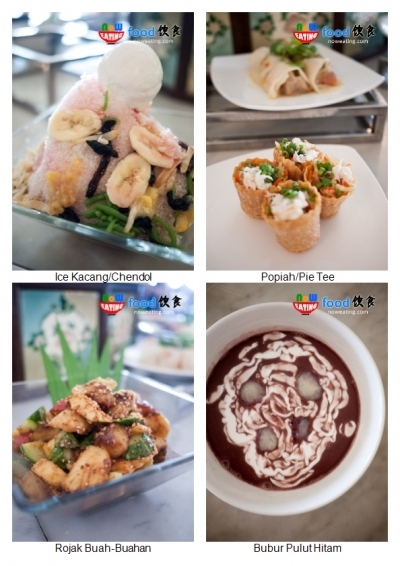 Each weekend, E&O does provide guests Weekend Specialties on rotating basis. Each main course is priced at RM20++:
Week 1: Roasted Chicken and Duck Rice, Popiah and Pie Tee
Week 2: Laksa Lemak and Bubur Pulut Hitam
Week 3: Penang Prawn Mee and Rojak Buah Buahan
Week 4: Nasi Lemak and Ice Kacang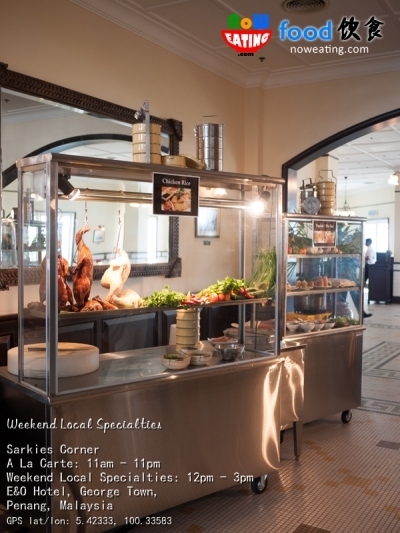 Weekend Specialties stalls can be found in front of Sarkies Corner.
Place Name:
Sarkies Corner
Cuisine:
Western, Chinese, Malay
Address:
E&O Hotel, George Town, Penang, Malaysia
Tel:
+604 222 2000 Ext: 3175
Website:
www.eohotels.com
Working Hour:
A La Carte: 11am - 11pm
Weekend Specialties: 12pm - 3pm
Tax:
10% Service Tax, 6% Government Tax