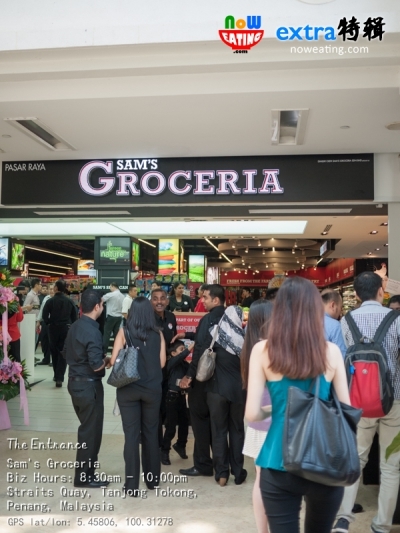 Those visited Gurney Paragon Mall should be familiar with SAM's Groceria – a premium supermarket located at basement floor with a delicatessen next to it. On 22-August-2014, the second outlet was opened at Straits Quay at Tanjong Tokong, Penang.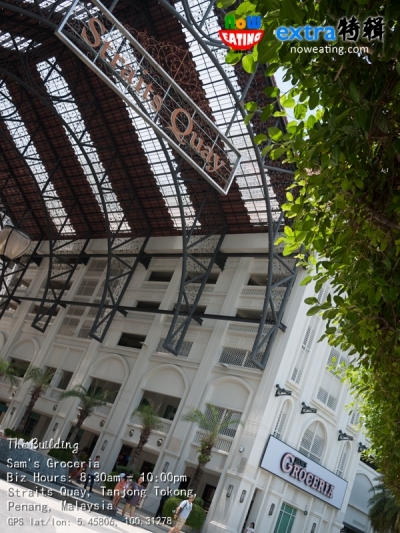 SAM's Groceria at Straits Quay is the forth outlet in Malaysia and is a RM11 million investment by MYDIN. It is located on the right-wing next to the fountain. This 15,000 sq. ft. SAM's Groceria is more spacious compared to the Gurney Paragon Mall outlet.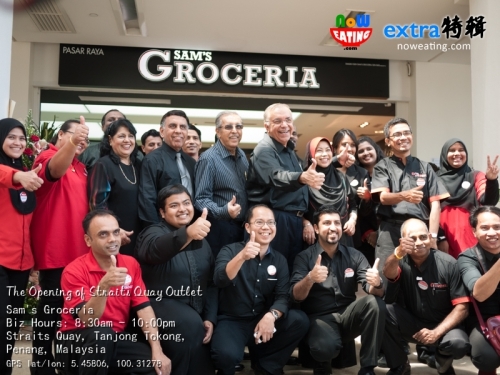 During our visit, we were fortunate enough to interview Datuk Wira (Dr) Haji Ameer Ali bin Mydin, Executive Director of SAM's Groceria. From him, we finally understood the meaning of SAM. It is not a person name but stands for Saya Anak Malaysia.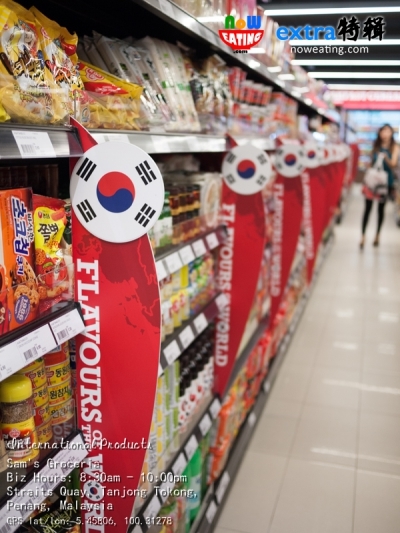 Those visited Bukit Jambul Shopping Complex should be quite familiar with MYDIN, which usually crowded with local and foreign customers. The different between MYDIN and SAM's Groceria is that SAM's Groceria is a premium supermarket with 60% imported products from United States, Australia, Japan, Taiwan, India, Pakistan, and Thailand to name a few.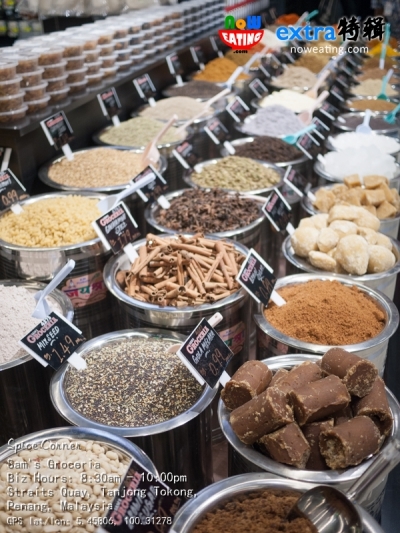 A section stands out from other supermarkets is the spice corner consists of various spices which usually can only be found in Little India's shops.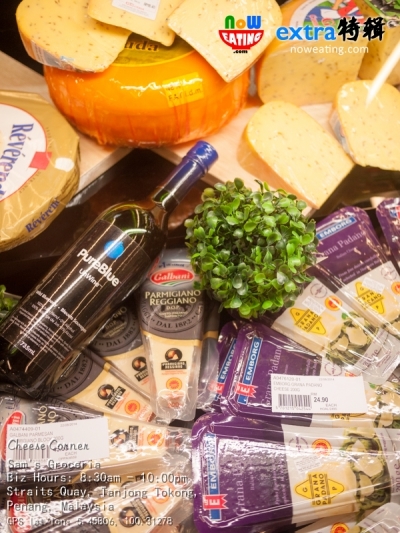 It also boasts an extensive cheese counter with a wide variety of high-quality imported cheese available.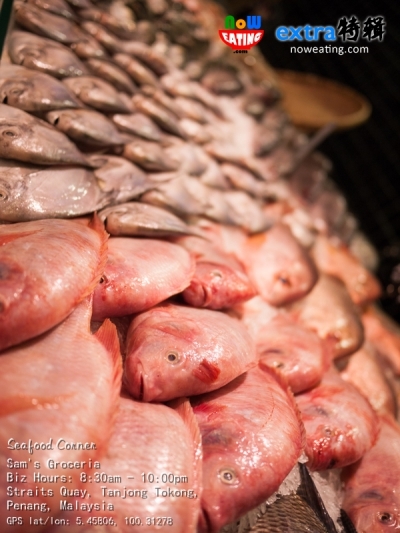 Fresh products from the sea, fish farm and poultry farm are also available. Other than that, Sam's Groceria has small section for bathing products, car accessories, health products, kitchenware, and stationary as well.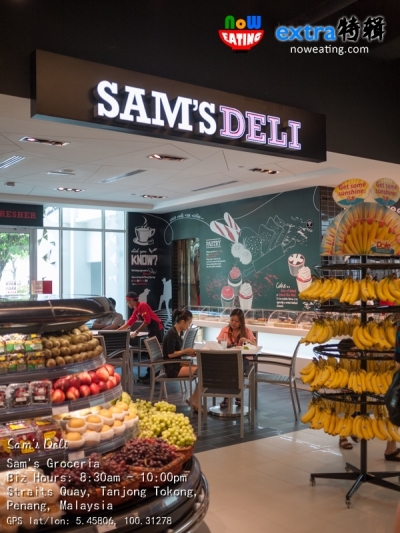 SAM's also houses a delicatessen called SAM's Deli, which offers freshly made premium Western, Eastern and local cuisine including a selection of beverages at reasonable prices. SAM's target customers is not only for high-income groups, but also for blue-collar who just wish to have a sip of coffee before starting their busy day. Having said that, a cup of coffee at SAM's Deli only priced at RM2.00 whereas a pack of nasi lemak with whole egg is only priced at RM2.50. Anything cheaper you have to make it yourself.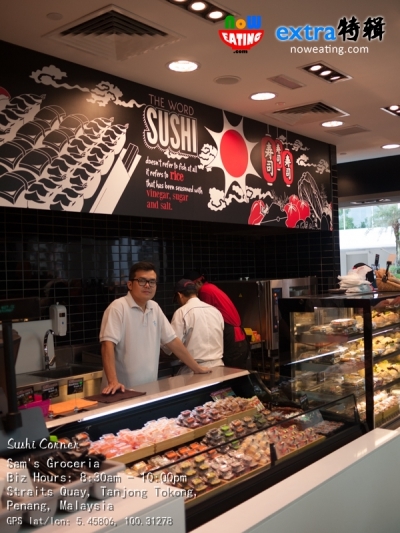 Sushi corner is a tempting corner in which we can't wait to try out their fresh Sushi.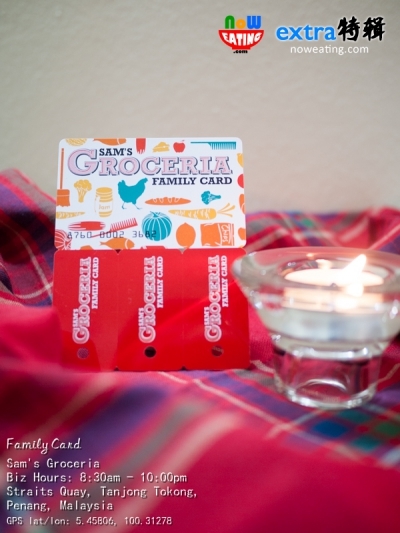 SAM's shoppers will also be able to be a pat of its loyalty program – the SAM's Family Card. As the name suggested, the Family Card is designed for your family. Instead of one, you will be given total of four cards (one Credit Card size and three key chain size) sharing the same serial number so that up to four family members can each hold a card. Similar to loyalty card of other supermarkets, you will be able to collect points on every RM spent and enjoy benefits dedicated for members.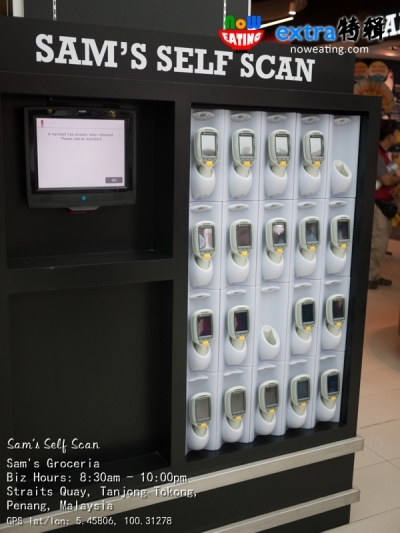 What makes SAM's stands out from others is the SAM's Self Scan system which further enhance customer's shopping experience. By scanning your Family Card, a Motorola wireless barcode scanner will be released and you can use that as a price checker and scan items you would like to buy. At the end of the day, just handover the scanner to Cashier 1 or 6 and pay the amount as shown on barcode scanner display. No more "bill shock" and "run-whole-building-for-a-price-checker" phenomena.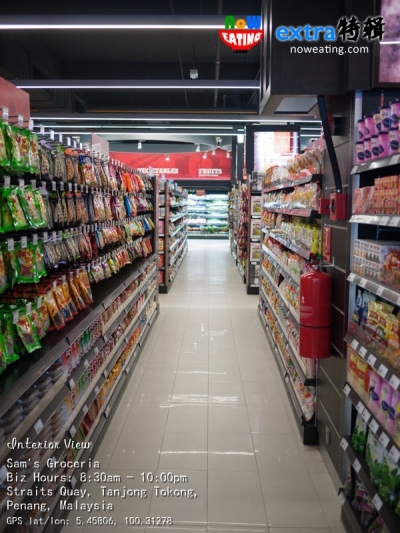 SAM's Groceria also introduced an online shopping service which offer its customers with the option to purchase groceries online and either collect it at the outlet later time or have them delivered to their doorstep. The service is currently available at Klang Valley and Gurney Paragon Mall outlets.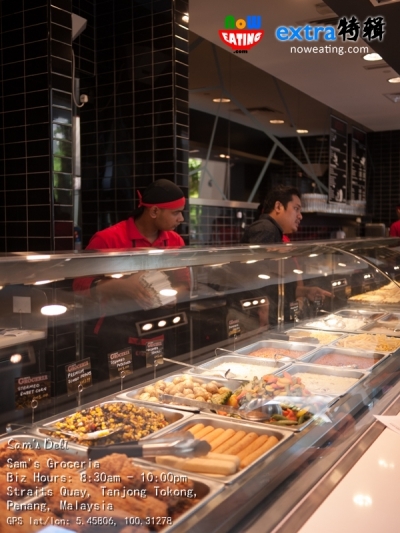 Themed in black and red colours, SAM's Groceria opens daily from 8:30am until 10:00pm. In our opinion, SAM's Groceria is a good place especially for some imported products and a quick meal before continuing your journey. Another good news is that the fifth outlet is opening soon at Sunway Carnival, Prai, Penang.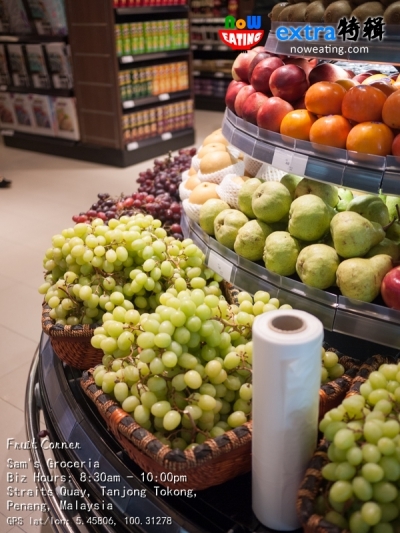 SAM's Groceria Outlet List
Gurney Paragon Mall, Penang
Nu Sentral, Kuala Lumpur
Encorp Strand Mall, Kota Damansara
Straits Quay, Penang
Standalone SAM's Deli Outlet List:
The Curve Mutiara Damansara
Mydin Mall Seremban 2
Website: http://www.samsgroceria.com
Facebook: https://www.facebook.com/samsgroceria
Twitter: @samsgroceria