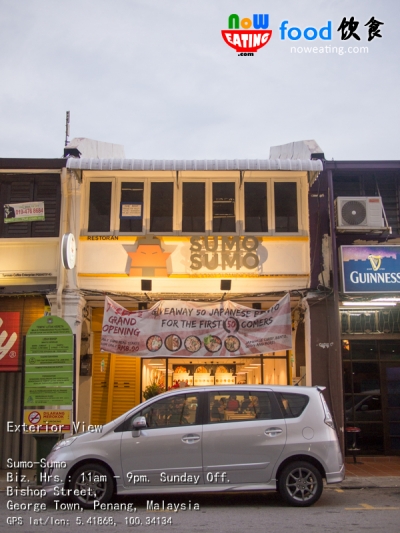 It was one weekday evening when we were in the rush to visit Logos Hope – a cruise with floating book fair in it at Swettenham Pier. Before reaching there, we decided to have our dinner nearby and surprisingly, we stumbled upon this newly opened Sumo-Sumo Japanese fast food restaurant at Bishop Street, Penang (near Route 9/GohKaki).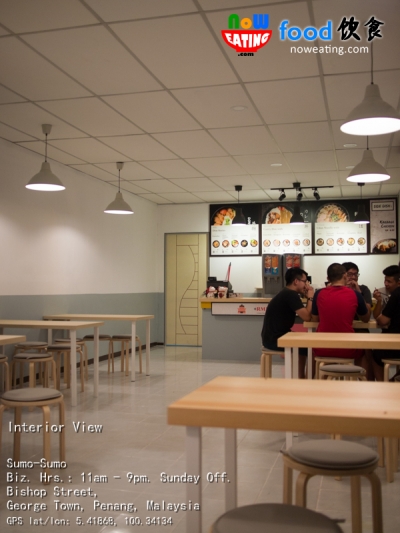 Japanese fast food restaurants can be considered new in Penang in which instead of being served nicely from each table, you need to queue up, place order, and collect the food by yourself (just like KFC/McD). The same applies to Sumo-Sumo but instead of waiting at the counter, they pass you a number and you can go back to your seat and wait for the number to be called.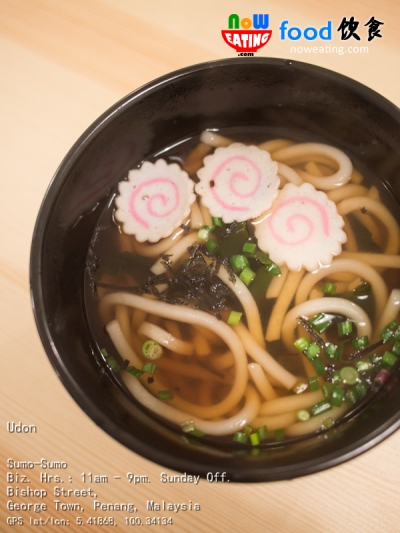 During our first visit, we simply asked the waitress for the recommendation. The young girl told us that the Japanese curry series were finished that evening and she recommended us Sumo Chicken Don (RM9.90) and Karaage Udon (RM11.90). Little did we know that the main ingredients for both items are the same – the deep fried chicken. Fortunately, both tasted differently. For Karaage Udon, both fried chicken and udon came separately. The udon was pretty standard like those in Sakae Sushi.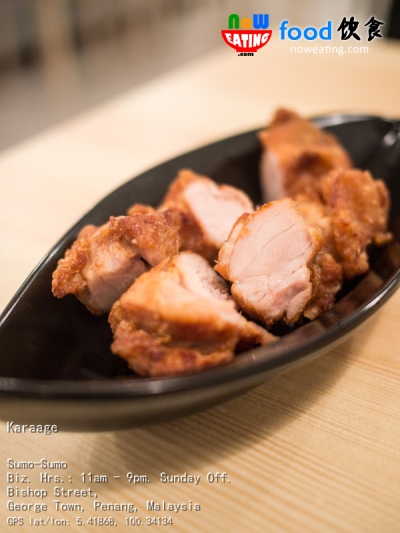 Speaking of its Karaage, they were made of chicken thigh thinly coated and lightly fried to golden (just like tempura). We liked its tender and less oily texture.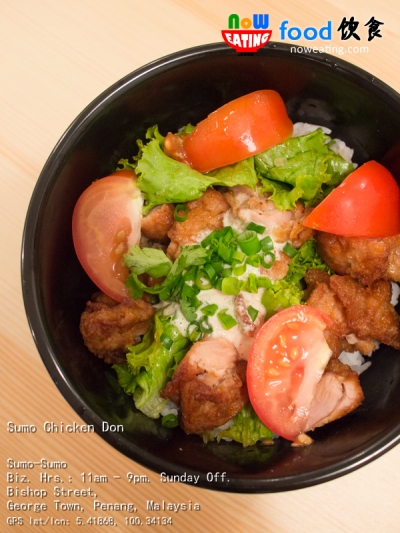 Sumo Chicken Don was topped with Karaage pre-mixed with unique sweet and sour mayonnaise sauce. Beneath the bowl is the Japanese rice. Personally, we preferred this one as it was quite appetizing. Recommended.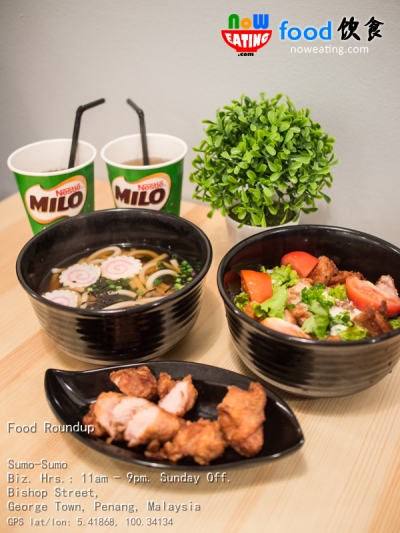 By adding RM1.50, you are entitled for a drink such as honey green tea, ice lemon tea and peach tea commonly found in beverage machine of some buffet restaurants. You will be given an empty paper cup so that you can select and fill in the beverage of your choice from the machine in front of the counter.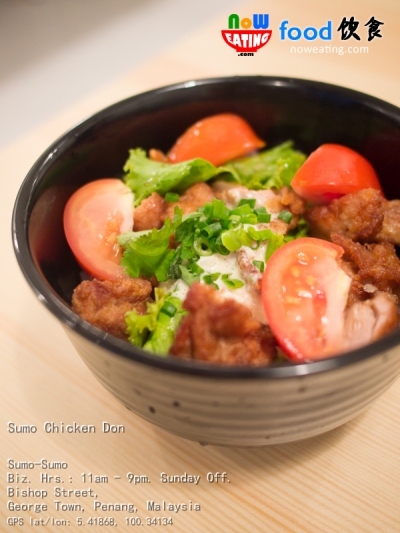 After the meal, we continued our way to the floating book fair which was still ahead of our initial schedule. Thanks to the fast serving speed and reasonable price, we believe that Sumo-Sumo will soon become a famous quick lunch spot for students and bankers nearby despite of its limited choice (only don, curry and udon series are available at this moment). Sumo-Sumo opens daily from 11am to 9pm. Closes on Sunday.
| | |
| --- | --- |
| Place Name: | Sumo-Sumo |
| Cuisine: | Japanese |
| Address: | Bishop Street, George Town, Penang, Malaysia |
| Working Hour: | 11am-9pm. Sunday Off. |
| Tax: | No GST, No Service Tax |
| Last Visit: | 20150908 |