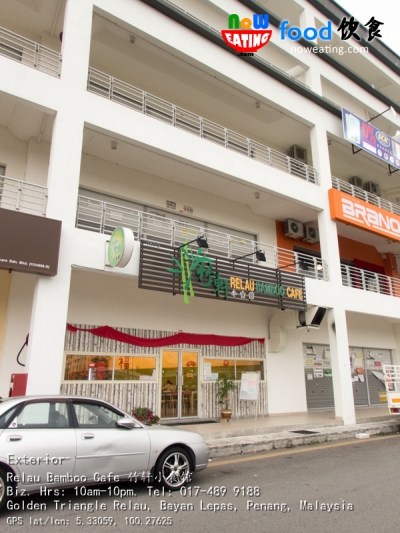 Looking for a "Choo Char" restaurant in Relau, Penang area? There are few options along the main road but if you are looking for one with air-conditioned environment yet not breaking your bank, try Relau Bamboo Cafe 竹轩小食馆 at Golden Triangle.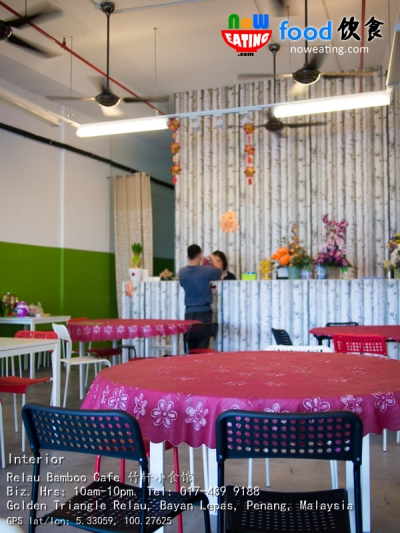 Our first thought when passing by this restaurant was that it may be a "cafe" selling western cuisine, or at least a coffee house with WiFi for customers to paste their face on smart devices. It is, however, not the case. In return, it is a Chinese restaurant offering rice set meal, noodle series and "Choo Char" dishes.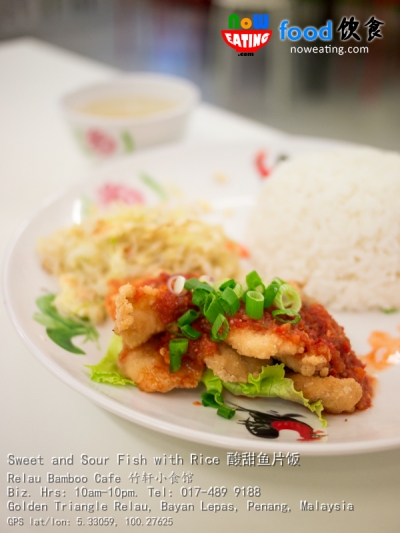 When we first visited this restaurant back in April 2016, we were almost having difficulty in selecting an item from their few pages, A4-size menu as the choices were pretty limited. Nevertheless, we selected our favorite Sweet and Sour Fish with Rice 酸甜鱼片饭 (RM7.90). Not bad considering they are using Tilapia 金凤鱼 fish as the fillet and not the tasteless Dolly fish.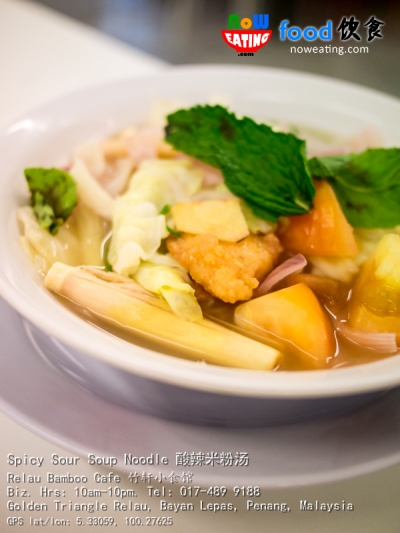 Another dish we ordered during our first visit was Spicy Sour Soup Noodle, or better known as 酸辣米粉汤. Definitely a home cook dish with tomato, lemon grass, ginger, cabbage, mint, onion, fish fillet and rice noodle in it. Not bad as well but compared to the famous one in Sungai Ara, it was still lacking of "kick" from high flame cooking and seasoning.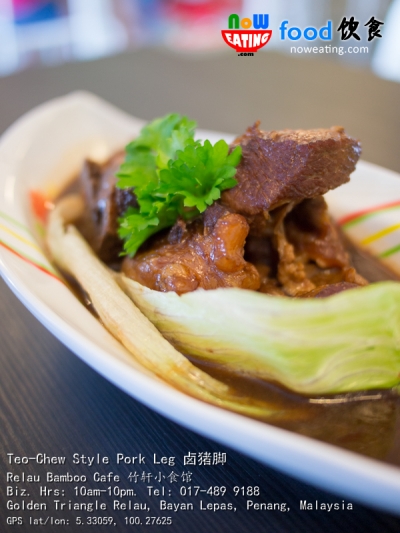 Note that Relau Bamboo Cafe is a non-vegetarian, non-halal restaurant. During our second visit, we opted for "Choo Char" dishes as we had been eyeing for their Teo-Chew Style Pork Leg 卤猪脚 (RM10 small) since our first visit. Braised for extended hours, the pork was tender with mixture of unctuous and inner parts.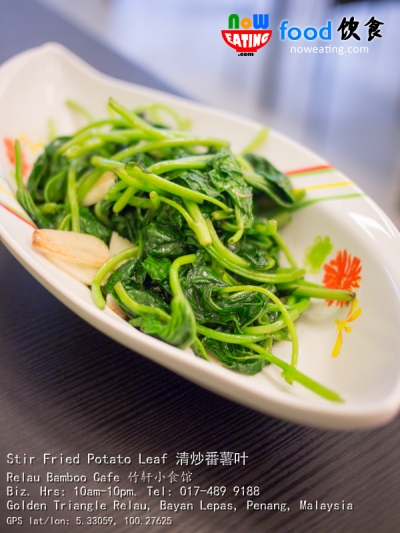 Stir Fried Potato Leaf 清炒番薯叶 (RM8 small) – so healthy and delicious that we forgot and ordered the same dish again during our sub-sequence visit.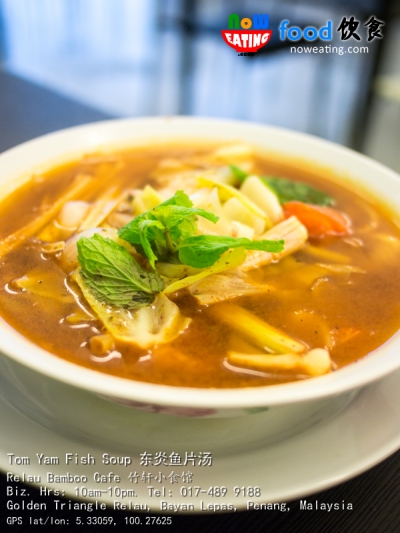 During our last visit back in July 2016, we observed that the menu was much revamped with meal categorization and more choices. Thinking of trying something spicy, we ordered Tom Yam Fish Soup 东炎鱼片汤 (RM12 small).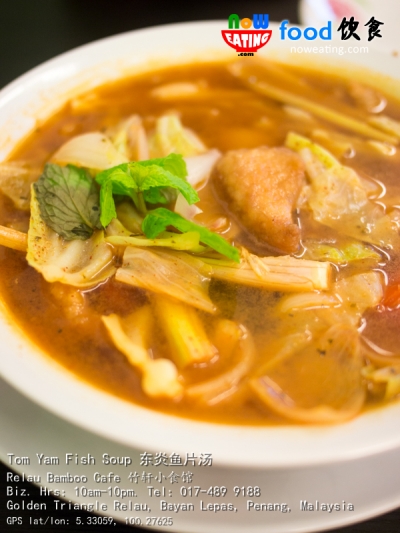 Tom Yam can be either hit or miss in most Chinese restaurants as most of them are using commercial Tom Yam paste from Thailand and tasted alike. We, however, could feel the sincerity of Relau Bamboo Cafe to come out with their own Tom Yam recipe using fresh ingredients including cabbage, lemongrass, onion, tomato, chili, and mint to name a few. Taste-wise, it was more toward home cook style and may not as ass-kicking (and thirsty) as others.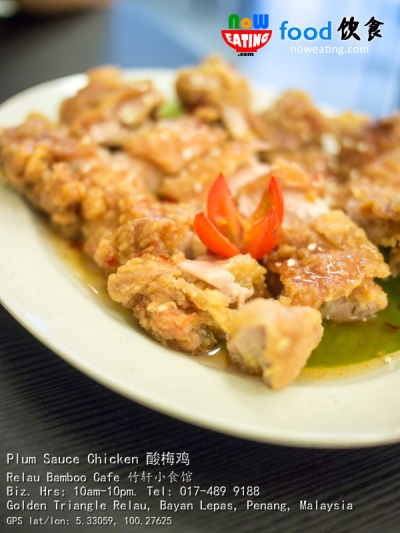 Last but not least, Plum Sauce Chicken 酸梅鸡 (RM12 standard set) – deep fried de-boned whole chicken leg dressed with plum sauce, our favorite since childhood. Best consumed with rice.
As a whole, the low profile Relau Bamboo Cafe is worth visiting if you are looking for family-style Chinese "Choo Char" or rice/noodle set meals in a quiet and cozy environment.
| | |
| --- | --- |
| Place Name: | Relau Bamboo Cafe 竹轩小食馆 |
| Cuisine: | Chinese |
| Address: | 29-1-30, Golden Triangle Relau, Bayan Lepas, 11900, Penang, Malaysia |
| Tel: | 017-489 9188 |
| Working Hour: | 10am-10pm daily. |
| Tax: | No Service Charge, No GST |
| Last Visit: | 20160717 |