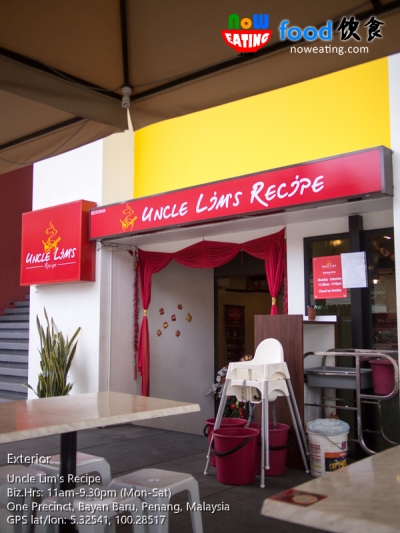 This Uncle Lim is not the Uncle Lim in Komtar, but at One Precinct, Bayan Baru. Seriously, we had been here more than 20 times since it first opened in year 2015. Let's see what's so special about this restaurant…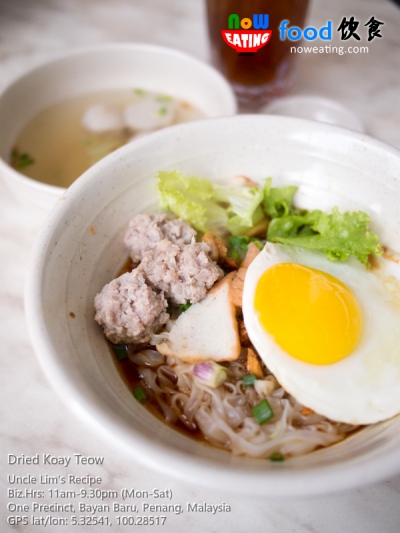 The shop lot previously housed I Mum Mum Pan Mee before it was moved to Golden Triangle. This small shop next to the staircase of One Precinct was our favorite lunch spot especially when we were in rush. Dried Koay Teow 干捞果条 (RM5.90) topped with minced meat, fish cake and a sunny-side up egg was the item we ordered most.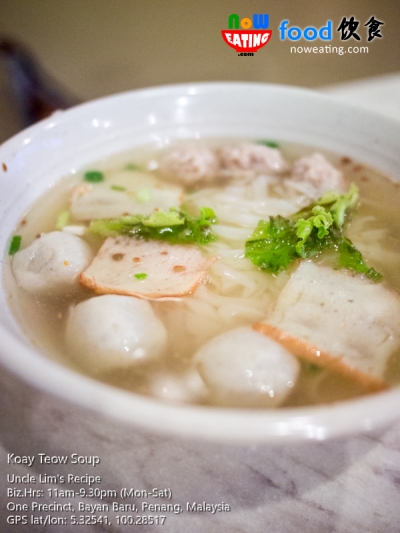 Of course, Koay Teow Soup 果条汤 (RM4.90) is also available. Serving speed is usually acceptable even the shop is crowed with customers.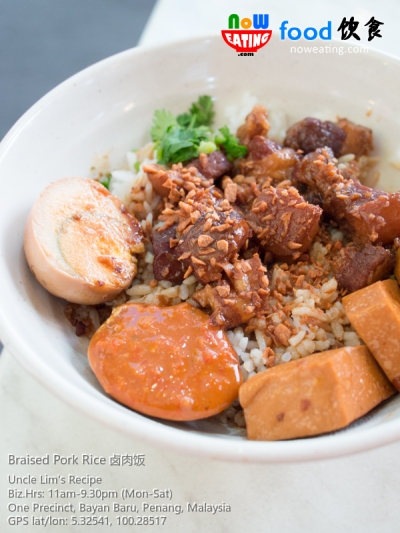 What makes us re-visiting Uncle Lim's is not the number of choices nor exceptionally delicious food, but the consistent food quality and friendly service. Sometimes, it is better to have few items with good quality than hundred of items with mediocre quality. Figure: Braised Pork Rice 卤肉饭 (RM6.90)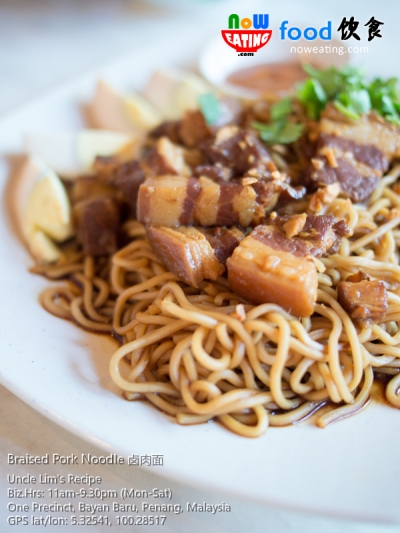 Braised Pork Noodle (RM7.90) with Yee Mee, our alternative to Braised Pork Rice if we were not in the mood of having rice. Instead of minced pork like the original Braised Pork Rice in Taiwan, Uncle Lim's version comes with sliced pork belly.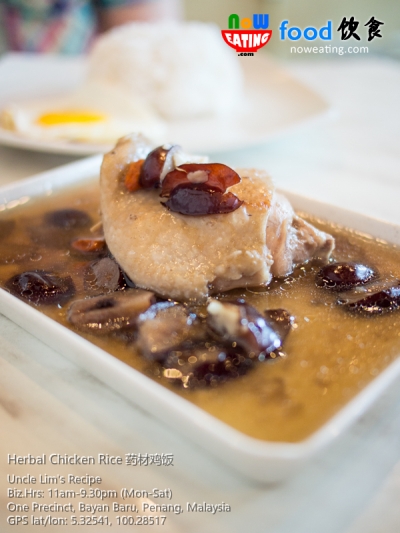 Herbal Chicken Rice 药材鸡饭 (RM6.90) – another recommended dish with chicken cooked to soft and tender as it almost melt in your mouth.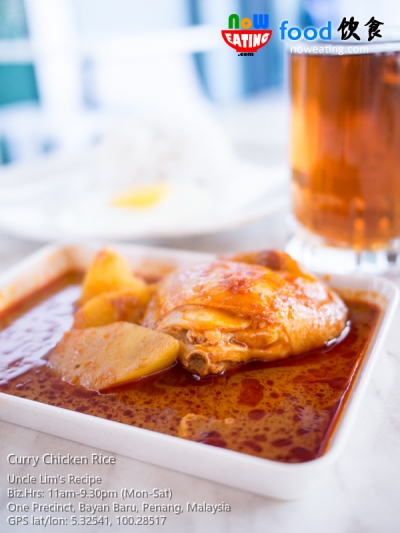 Curry Chicken Rice 咖喱鸡饭 (RM6.90). Note that each order is come with a glass of herbal tea. With such, we found the price quite reasonable considering a glass of herbal tea already costs more than RM1.00 out there.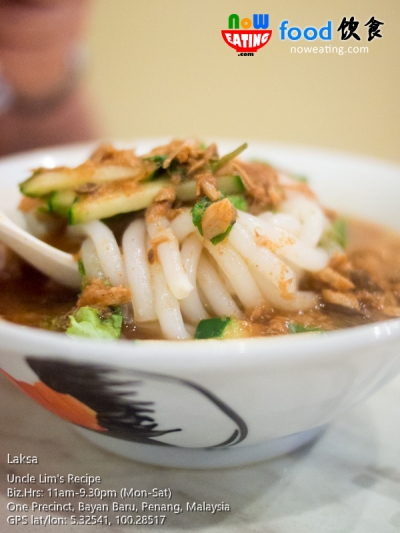 Laksa (RM4.90) – usually only available after 3pm. Laksa is our favorite and occasionally we visited Uncle Lim's Recipe in the evening in order to grab a bowl of it.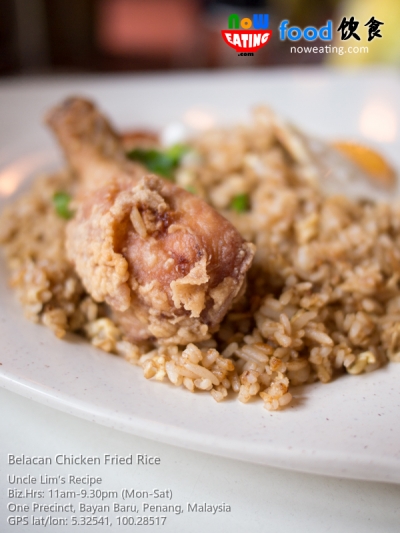 Each day, Uncle Lim does have daily specials not found in the menu and the friendly crew will let you know when they hand over menu to you. Our favorite limited edition item being Belacan Chicken Fried Rice 巴拉煎鸡炒饭 (RM7.90).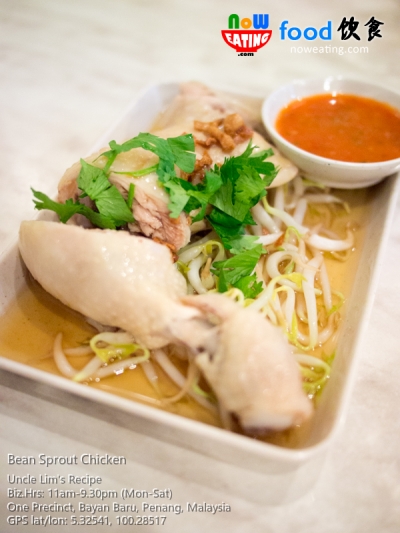 Bean Sprout Chicken Rice 白切鸡饭 (RM9.90) – another limited edition item. However, do not underestimate this Ipoh famous dish as it is prepared just like the original recipe with bean sprout (even though not as fat as the Ipoh's one) and homemade chili sauce.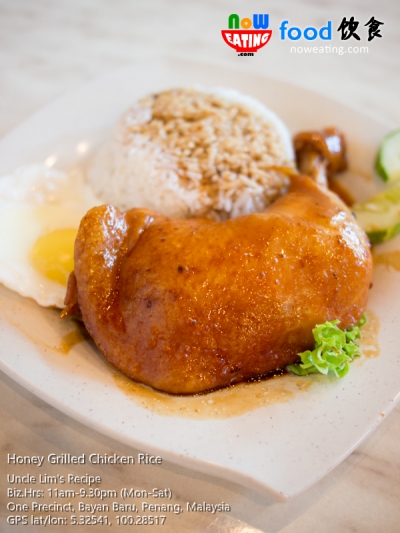 Uncle Lim's Recipe is basically run by a family which occasionally the kitchen will "invent" something new during your visit, such as Honey Grilled Chicken Rice.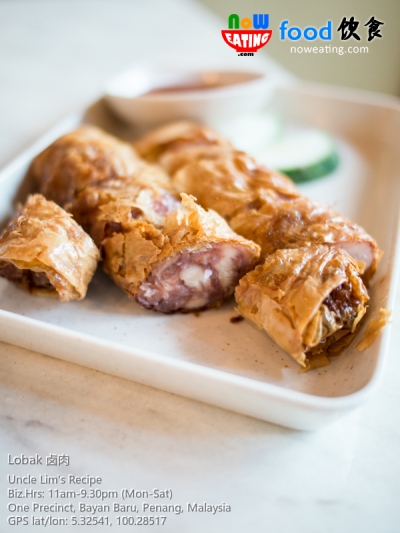 Snacks such as Lobak 卤肉 (RM4.00) with firm texture is also available.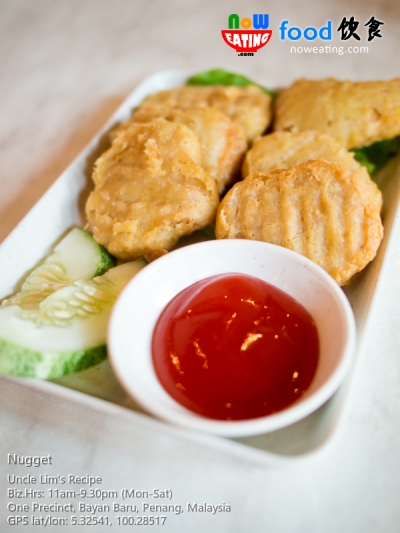 Tempura Nuggets (RM6.00) – limited edition snack. As a whole, Uncle Lim's Recipe is a great place for quick lunch thanks to its consistent quality and affordable price. The restaurant is opened from Monday to Saturday from 11am to 9:30pm and is closed on Sunday.
| | |
| --- | --- |
| Place Name: | Uncle Lim's Recipe |
| Cuisine: | Chinese |
| Address: | One Precinct, Bayan Baru, Penang, Malaysia |
| Working Hour: | 11am-9.30pm (Mon-Sat). Closed on Sunday. |
| Tax: | No |
| Last Visit: | 20160625 |