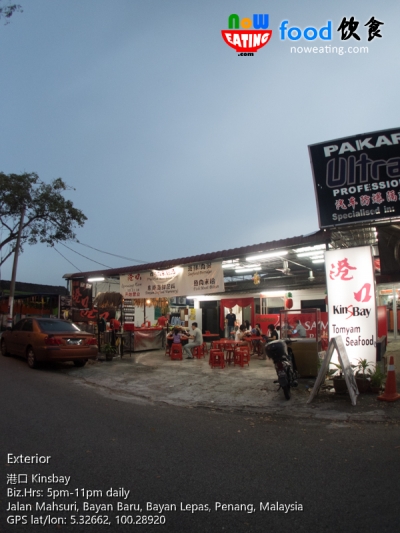 In Penang, fish noodle is a "magic" street food in which there are always some customers patronizing it regardless the price or the taste. Recently, we noticed a new fish porridge/noodle stall – Kinsbay 港口 (GPS: 5.32662,100.28920) setup at Jalan Mahsuri nearby Sunshine Square, Bayan Baru, Penang so we decided to give it a try.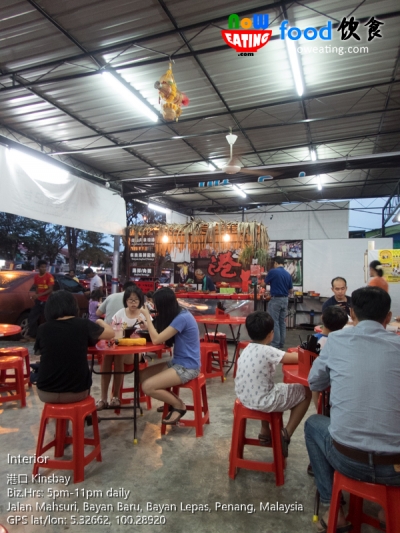 Kinsbay is located at Jalan Mahsuri or to be more specific, next to a tinted film shop (a residential-turned-commercial house having few car accessories shops around). Operated by a family from Nibong Tebal, the stall is opened daily from 5pm to 11pm. The dining area is open air with few plastic tables and chairs. Customers can select ingredients and place order at the counter. Yes, other than ordinary fish noodle/porridge, customers can select extra ingredients such as assorted fish/meat/vegetable balls,  mushrooms, seaweed, crab sticks and etc.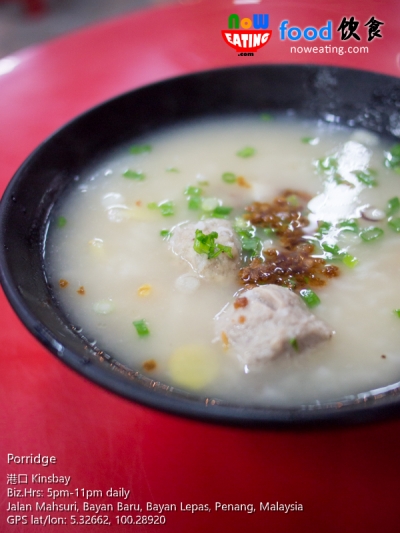 They said porridge is for the sicks but we strongly disagree with it. First of all, porridge nowadays is not just a bowl of tasteless white rice boiled in plain water. Most porridge are now cooked with stock for long hours, turning the plain soup into heavenly sweet liquid.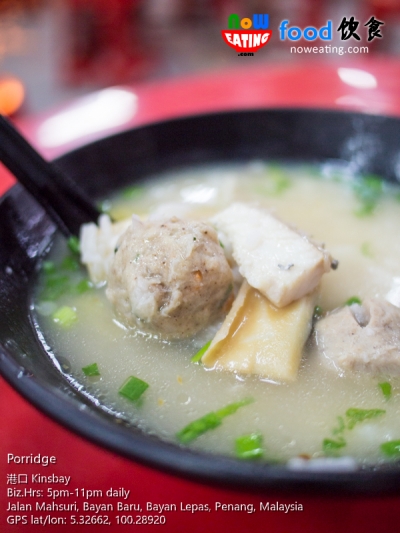 We ordered a bowl of fish porridge with fresh barramundi slices, (imitation) abalone slices, giant meat ball and vegetable ball. It had been a while since we enjoyed a bowl of porridge and we particularly like the sweet broth with rich taste. The barramundi slices were fresh as well.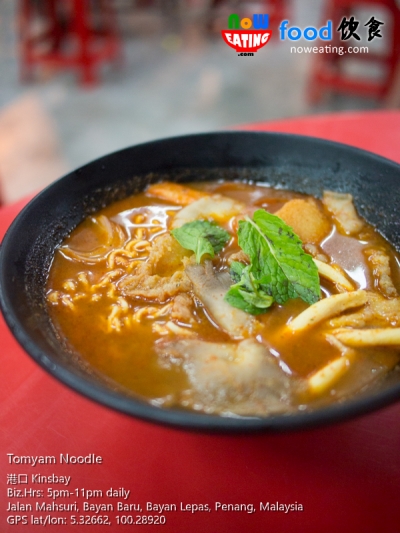 Moving next was Tomyam Maggi and before you proceed in making order, we suggested you to get few boxes of tissue from Sunshine Square. Yes, it was delicious but at the same time was tongue-burning as well, and we were sweating buckets at the end of our meal.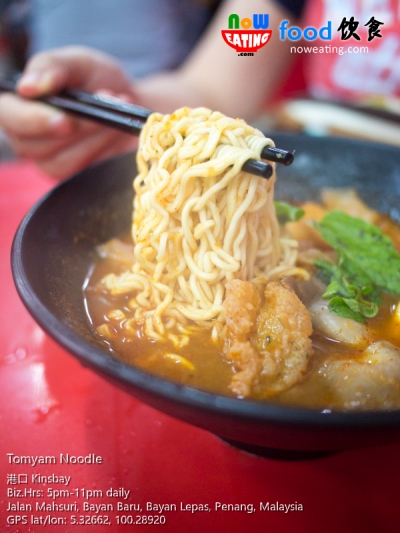 Tomyam is best served with oyster mushroom and deep fried fish. It also works well with instant noodle. Alternatively, rice noodle (beehoon) is also available. Of course, if spicy stuff is not your type, clear soup noodle is also available.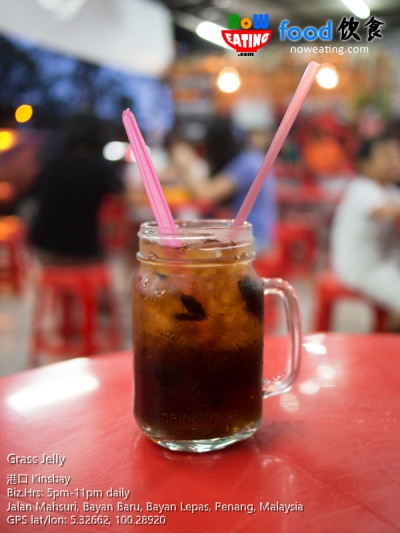 Both of us spent RM24 for one porridge and one Tomyam noodle, not the most affordable one but the freshness of the seafood was well worth the money. Perhaps a minor drawback was the drink, in which all of us unanimously agreed that it was diluted. While we appreciate that the grass jelly was actually homemade, the amount was so precious that even the canned product can easily beat it. Other than that, a good new place for a bowl of hot porridge in the cozy night.
| | |
| --- | --- |
| Place Name: | Kinsbay 港口 |
| Cuisine: | Chinese |
| Address: | Jalan Mahsuri, Bayan Baru, Bayan Lepas, Penang, Malaysia |
| Working Hour: | 5pm-11pm daily |
| Tax: | No |
| Last Visit: | 20170117 |