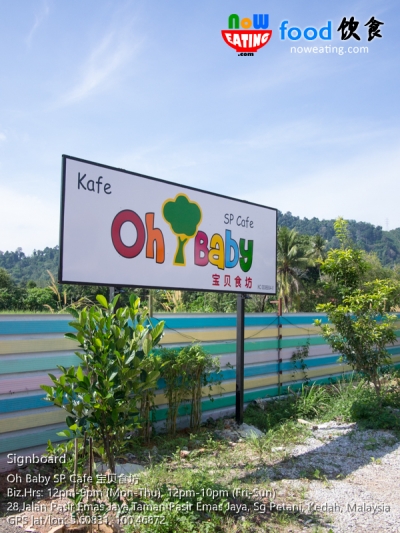 Today, allow us to introduce you a new dining cum mini recreation place in Sungai Petani – Oh Baby SP Cafe (GPS: 5.60831,100.46872) . Locating Oh Baby may require a little effort so read on for the direction and of course, the food review.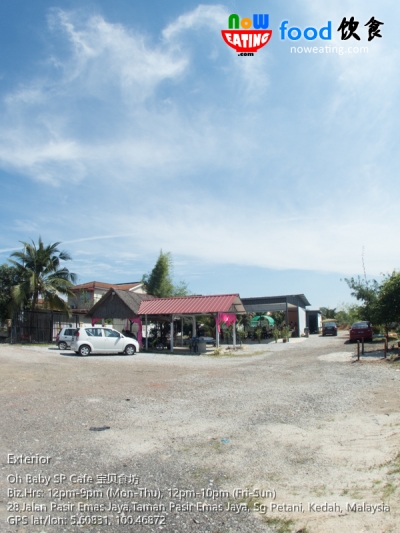 Oh Baby is located in Taman Pasir Emas Jaya – a residential area opposite of Perodua Service Center after Giant Hypermarket. Assuming you are coming from Giant traffic light, go straight following Tikam Batu/Kepala Batas direction. Make a U-turn on next traffic light. Shortly after making U-turn, bear left at Y-junction. You will notice a Perodua Service Center on your right. Opposite of Perodua Service Center is an alley next to Labo Labo Steamboat & BBQ. Turn left into the alley. Go straight into a residential area. Drive about 200m and you will see an ugly "Oh Baby" signboard. Turn left into its compound.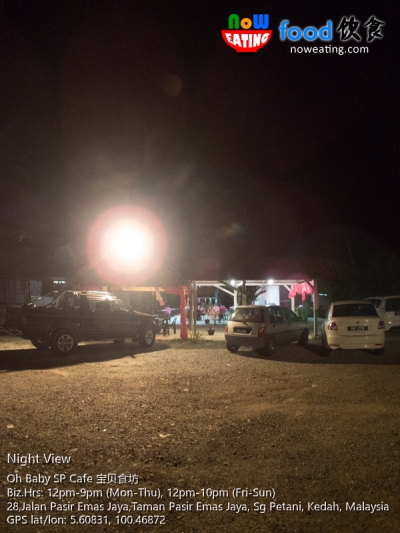 Oh Baby SP Cafe occupies a large compound next to a residence house and is perhaps run by a family next door. Parking is definitely not a problem here with spotlights available at night. Just don't wonder too far as some areas are guarded by dogs.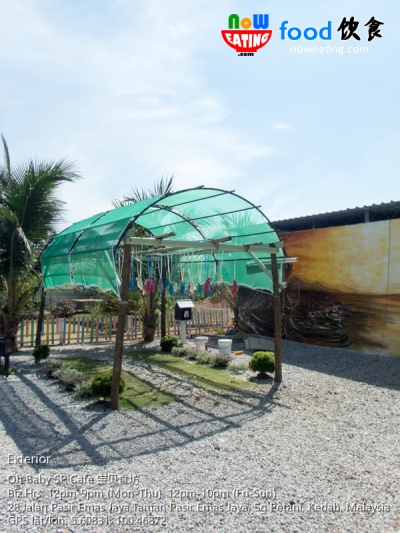 The owner is turning the cafe into a "mini" recreation park with a small pond, mural art, and a mini garden behind the dining area.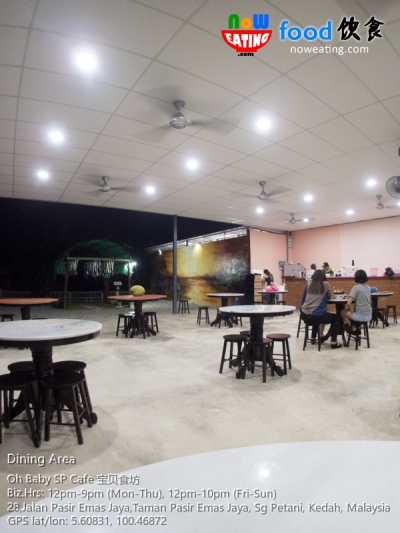 The open air dining area is spacious. According to its Facebook page, the cafe provides KL (Kuala Lumpur) cuisine but for us, it is more like mixture of Malaysian+Cantonese+Taiwanese cuisine.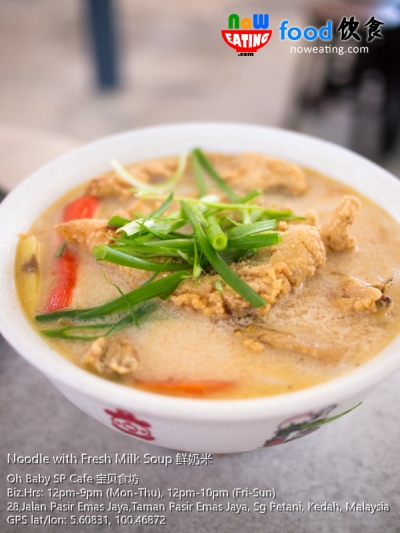 We visited Oh Baby twice on two consecutive days because of the following item – Noodle with Fresh Milk Soup 鲜奶米 (RM9). For noodle lover, we strongly recommend this dish due to the sui generis milky soup with added tomato and a hint of cooking rice wine.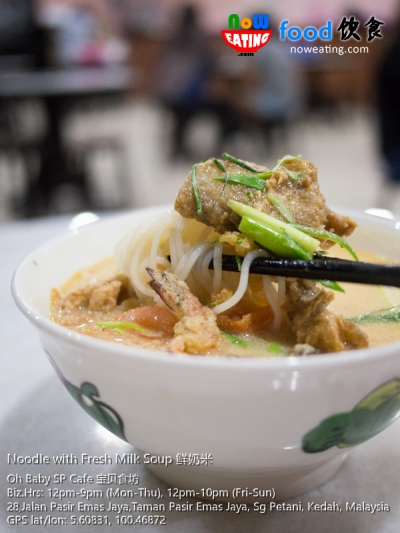 With deep fried fish fillet, prawn, crab stick and thick rice vermicelli, one can easily finish the whole bowl until the last drop.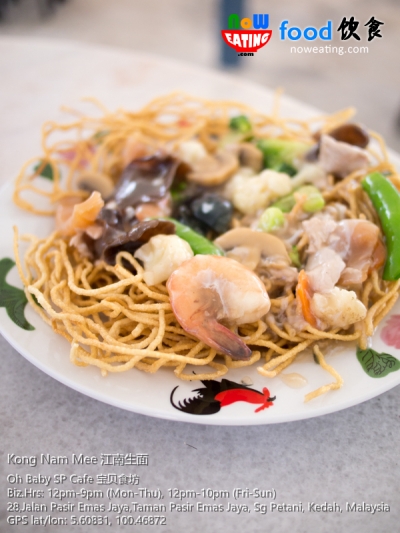 Another seafood-rich dish is Kong Nam Mee 江南生面 (RM10) dressed with egg white gravy. We had seen this in some Chinese dim sum restaurant but this one was unanimously richer in ingredients and taste.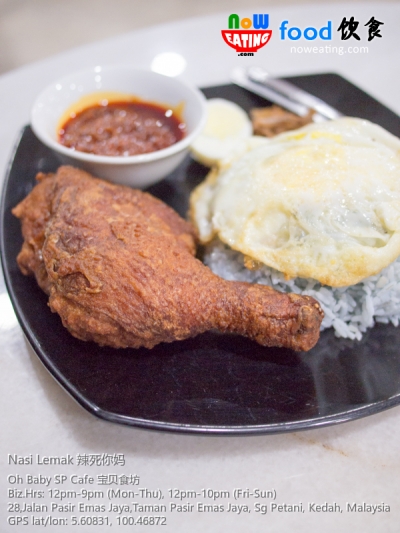 Nasi Lemak 辣死你妈 (RM8). Our initial thought was it could be just an ordinary Nasi Lemak with anchovy, hard boil egg, cucumber, peanut, and a scope of sambal. Of course, we were wrong. It had much-preferable flavour with coconut milk rice replaced with blue pea flower rice, added whole chicken leg deep fried upon order, and a sunny side up egg (we wonder why it needs another egg on top of hard boiled egg).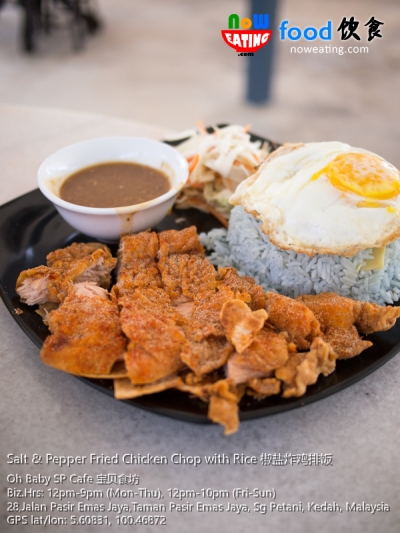 Salt & Pepper Fried Chicken Chop with Rice 椒盐炸鸡排饭 (RM8) is another blue pea flower rice dish with deep fried chicken fillet seasoned with salt and pepper served with mushroom sauce.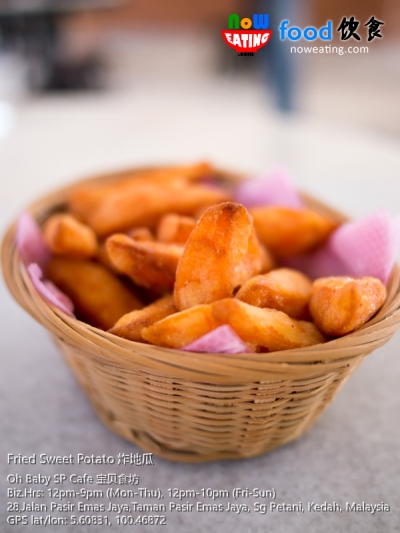 Snack such as Fried Sweet Potato 炸地瓜 (RM5) is also available even though personally we preferred to have sour plum powder sprinkled on it, just like Taiwanese style.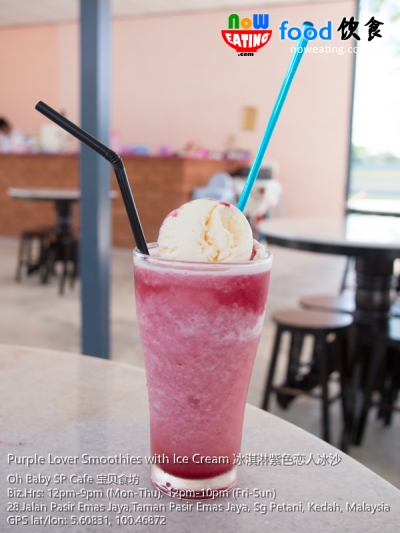 Oh Baby spent effort in their beverage menu as well and every single glass is the creation from the barista. Purple Lover Smoothies with Ice Cream 冰淇淋紫色恋人冰沙 (RM5.50), for instance, is creation from Ribena and pineapple.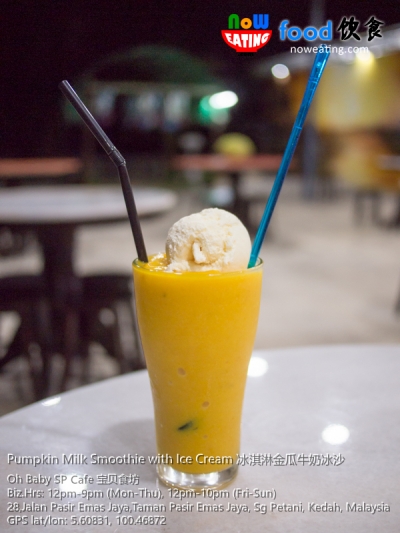 When is your last time having pumpkin blended into creamy juice? Figure: Pumpkin Milk Smoothie with Ice Cream 冰淇淋金瓜牛奶冰沙 (RM5.50). Recommended!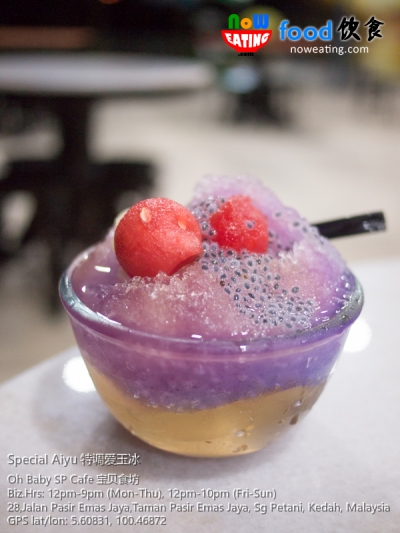 Special Aiyu 特调爱玉冰 (RM4.50) – witness the magic of blue pea flower and lemon juice.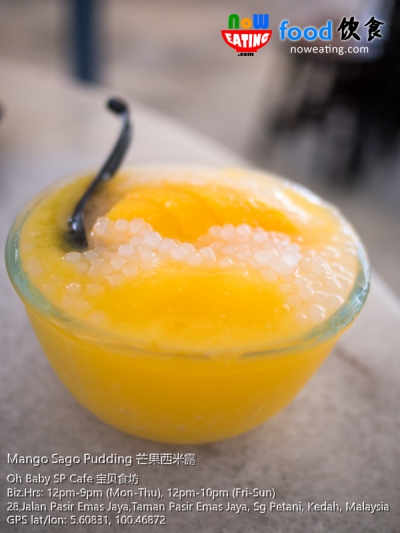 Desserts made from fresh fruit such as Mango Sago Pudding 芒果西米露 (RM5.50) is a must-have under the hot weather.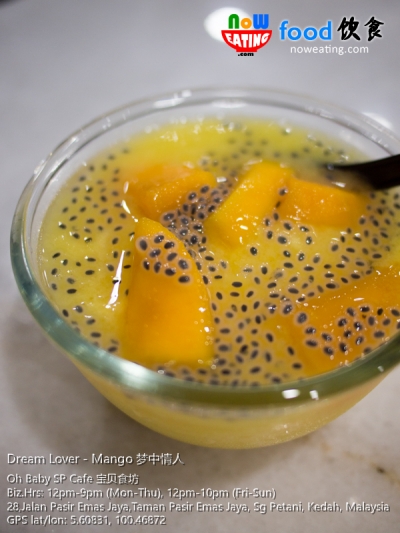 Dream Lover – Mango 梦中情人 (RM5.50) can be confused with Mango Sago Pudding. The latter is ice blended with sago whereas Dream Lover comes with sweet basil seed. Either case, we enjoyed the sweet mango flesh.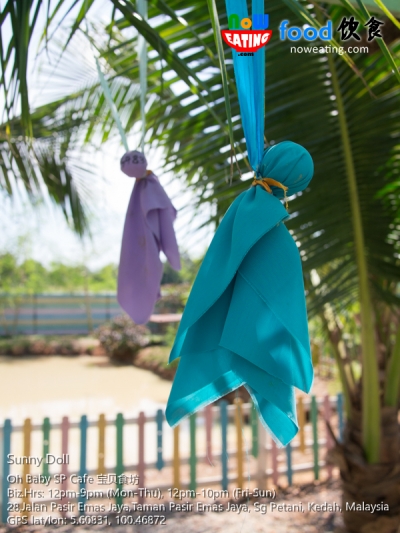 As a whole, a good new place for food, drink and gathering in Sungai Petani. We were relatively impressed with the food quality and the local-friendly pricing. Oh Cafe is opened daily from 12pm-9pm. From Friday to Sunday, operation hour is extended to 10pm.
| | |
| --- | --- |
| Place Name: | Oh Baby SP Cafe 宝贝食坊 |
| Cuisine: | Chinese |
| Address: | 28, Jalan Pasir Emas Jaya, Taman Pasir Emas Jaya, Sungai Petani, 08000, Kedah, Malaysia |
| Tel: | +6010-311 0925 |
| Working Hour: | 12pm-9pm (Mon-Thu), 12pm-10pm (Fri-Sat) |
| Tax: | No |
| Last Visit: | 20170115 |