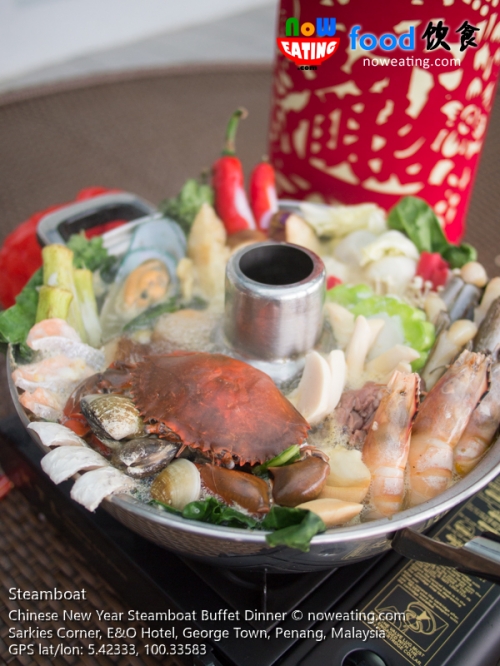 Reunion dinner is a traditional Chinese culture in which all family members gather together one day before Chinese New Year. Other than returning to hometown, in modern society, an alternate option is to have reunion dinner outside, such as Eastern & Oriental Hotel's Chinese New Year Steamboat Buffet Dinner (GPS: 5.42333,100.33583)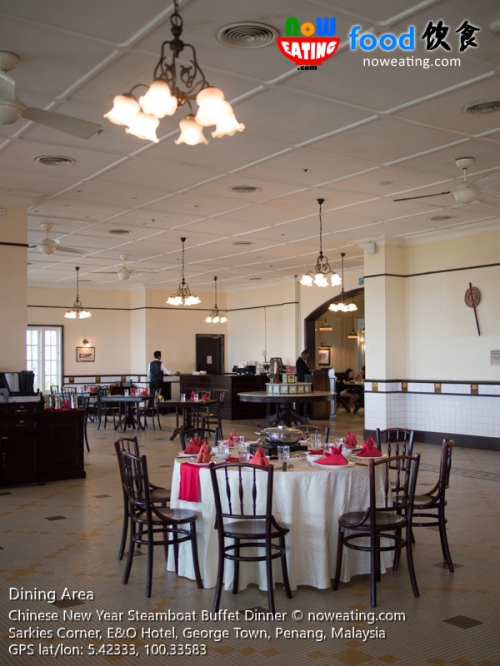 It was our honour to be invited to the preview session to experience one of the best steamboat buffets in town. The dinner is usually fully booked in previous years so we strongly suggest our readers to act fast before it is too late.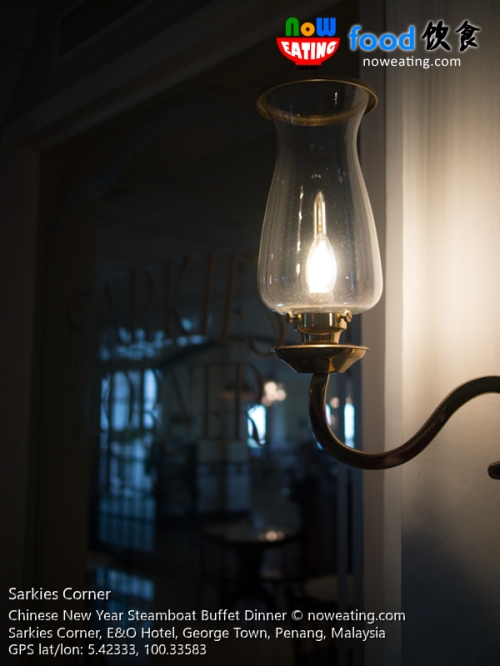 The dinner will be conducted in Sarkies Corner of old wing. Just between us, the old wing will be undergoing major renovation soon and if you miss the heritage building, now is the golden time.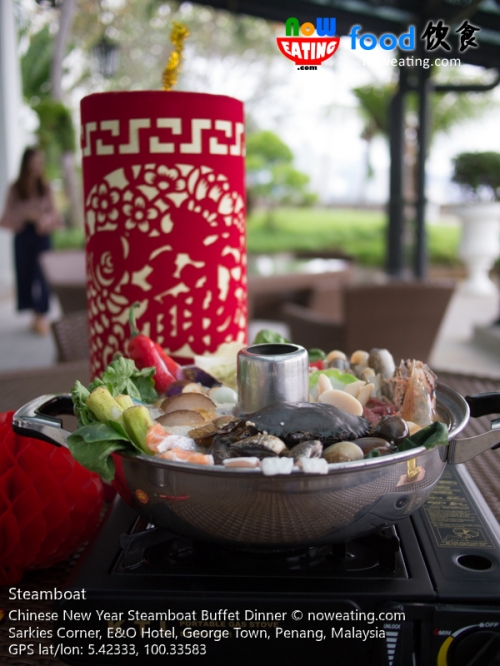 Steamboat is also known as "hot pot" – an Asian delicacy in which raw ingredients are cooked in a metal pot using either gas stove or charcoal on the dining table. Diners will usually get themselves busy cooking and waiting for their food to be ready in the pot. This is also a great bonding time with family members.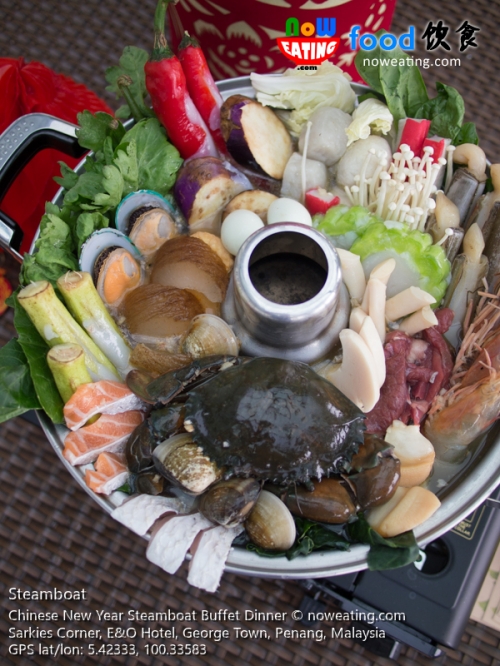 As for the steamboat, three (3) type of broths are available, including chicken, Tom Yam and herbal soup. They are refillable, of course.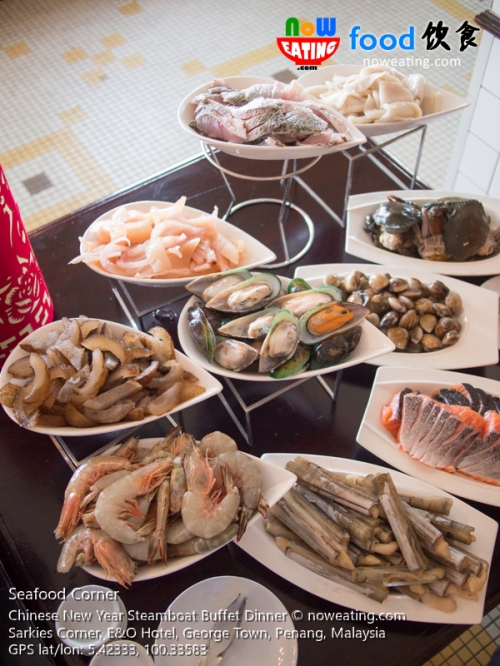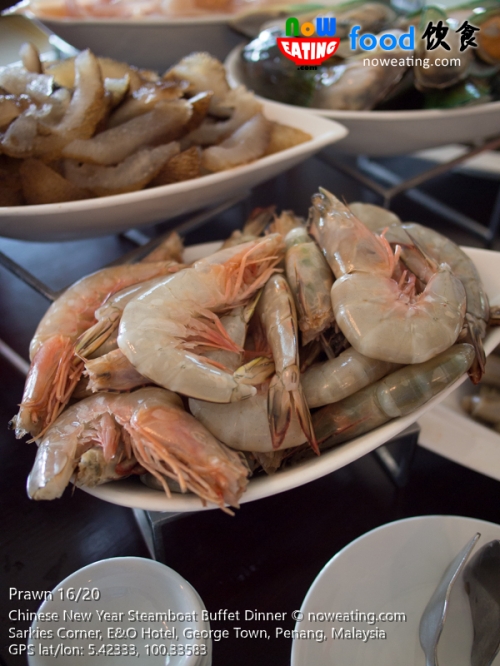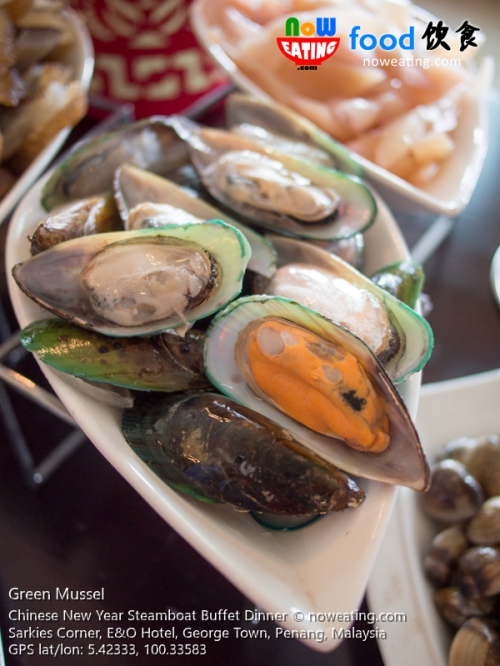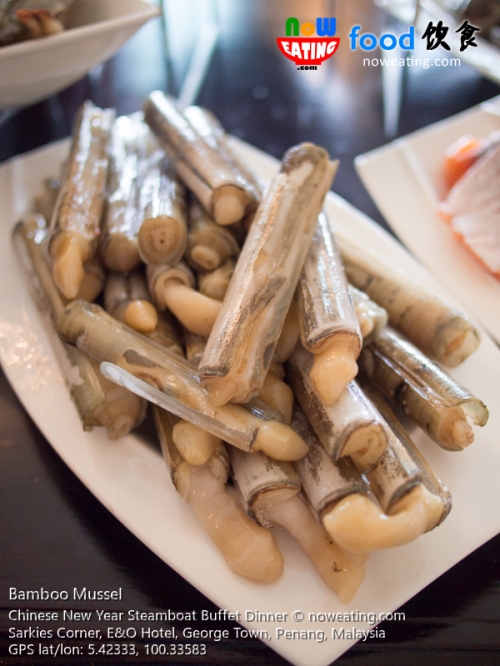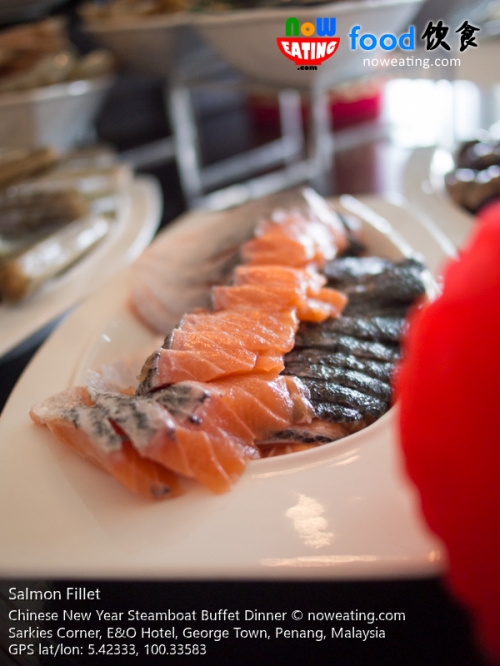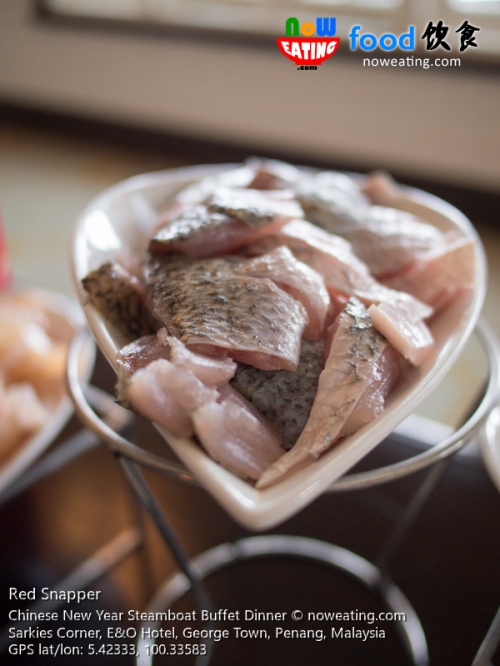 Good news is that, E&O Hotel does not hesitate in providing guests with premium ingredients despite being a buffet dinner. Crab, prawn, green mussel , bamboo mussel, fish maw, salmon and red snapper are just few examples of seafood you will find in the buffet spread.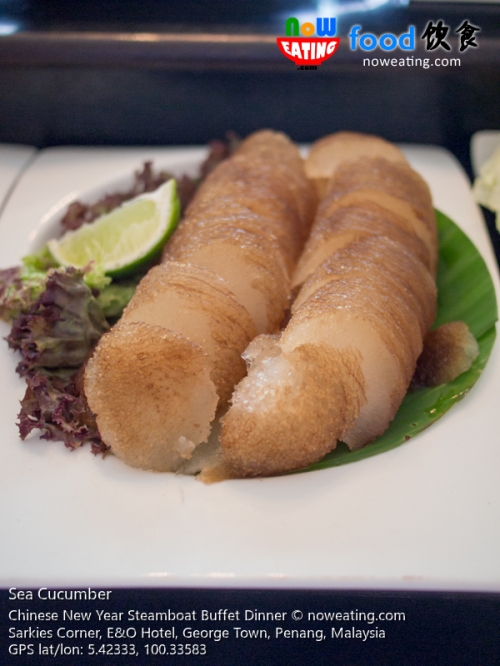 Our favourite being sea cucumber – a cholesterol-free premium seafood which is also beneficial to human skin.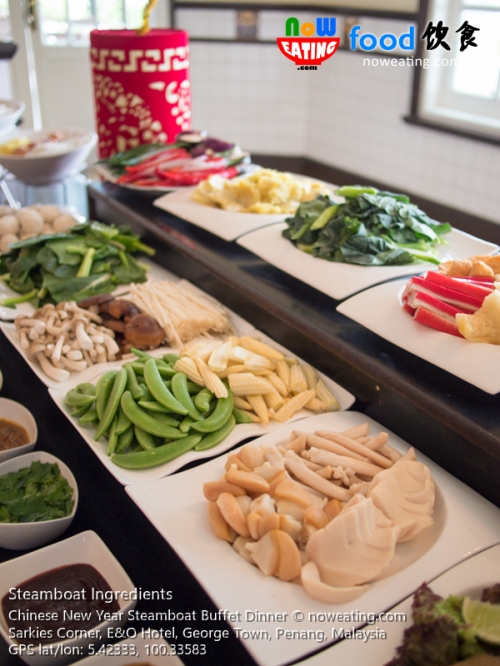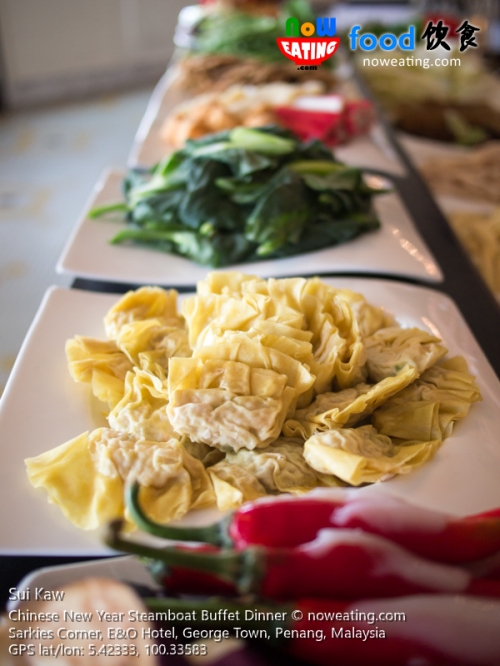 Assorted Chinese delicacies such as Enoki Mushroom, Sui Kaw, Yong Tau Foo, fish balls, and our favourite Tang Hao (a.k.a steamboat vegetable) are at your disposal.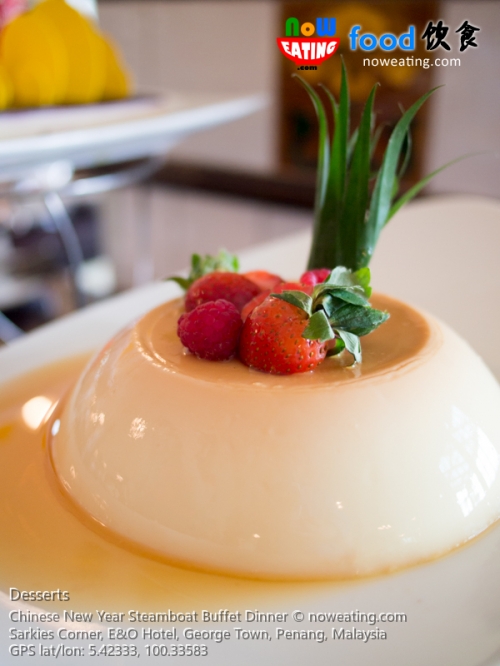 Be sure to reserve some space at the end of the steamboat feast as mouthwatering desserts are awaiting, including Chinese tea chiffon cake, Semolina almond cake, mango pudding, assorted pastries, and fresh tropical fruits.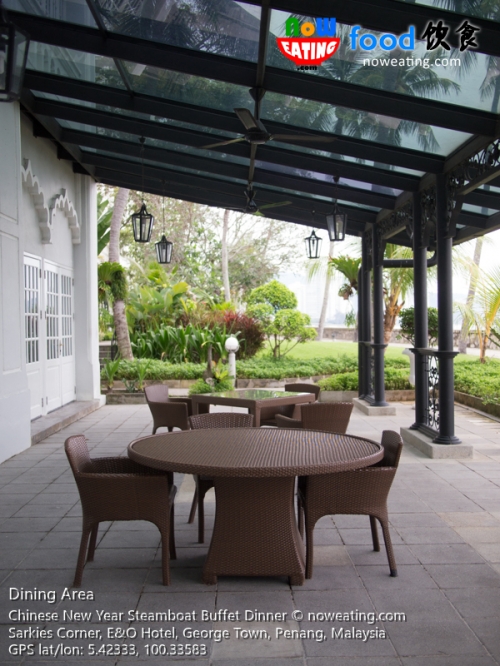 To cater for more customers, the steamboat buffet dinner is now available for not one, not two, but three days from 15-Feb-2018 to 17-Feb-2018. In other words, you can have your reunion dinner on second day of Chinese New Year as well. The steamboat buffet dinner is priced at RM129.60 nett per adult, and RM64.80 nett per child (T&C apply). For more information, kindly call Sarkies Corner at +(6) 04 222 2000 ext. 3175.