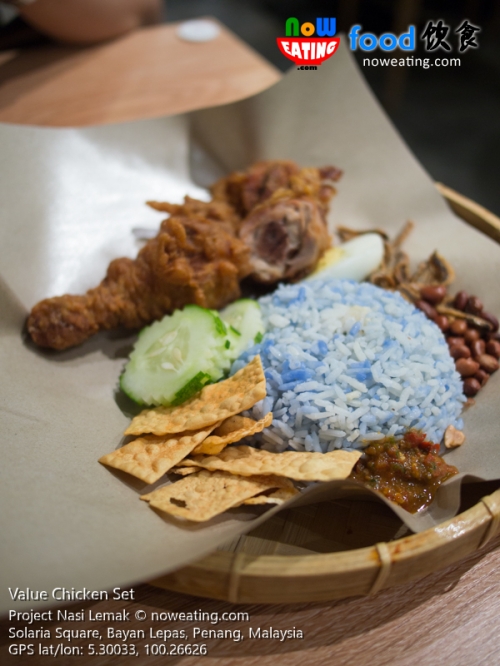 Nasi Lemak is our favorite and each time we have our lunch at coffee shops, if packets of Nasi Lemak are available on our table, we will add a star to that coffee shop. Projek Nasi Lemak, (GPS: 5.30033,100.26626) on another hand, provides the delicacy at its best, from the ordinary deep fried chicken to the lavish whole lobster at RM7x as the main ingredient.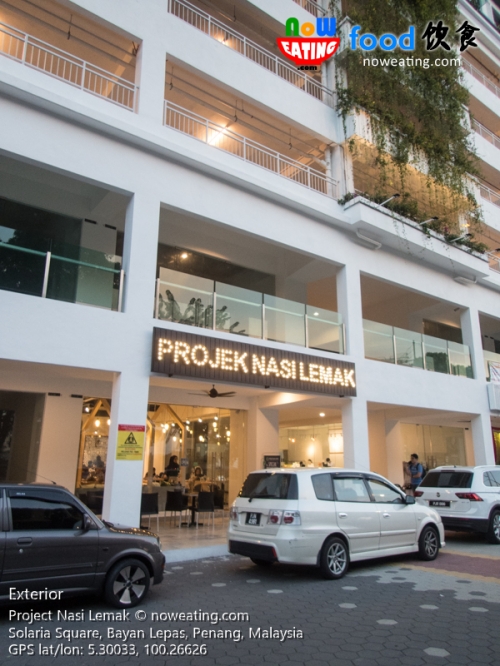 With cafes mushrooming at Solaria, the mixed development area near to Penang International Airport has started attracting customers working or staying nearby. Still, it is still an ideal place for dinner as shops are yet fully opened and one can find parking here easily.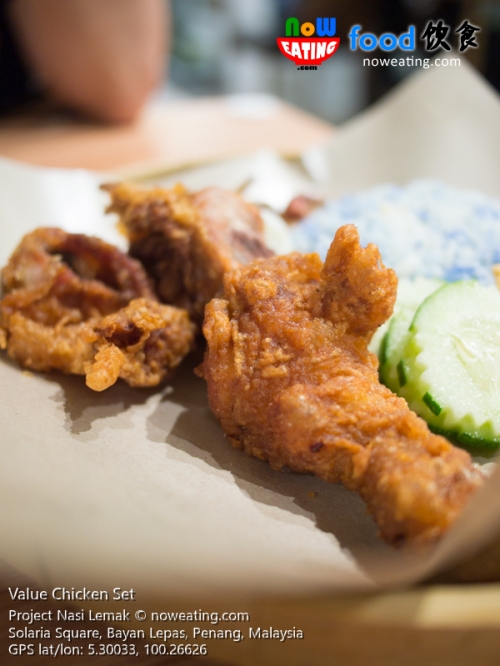 To order, write down the food number on an order chit available on each table, bring it to the counter and make payment there. We have to apology to our reader as we did not order Lobster during our last visit. Still, we raised our eyebrows when we noticed not one, not two but at least four tables having lobsters on their table. We ordered Value Chicken Set at RM9.90 consists of cucumbers, crackers, anchovy, peanuts, egg, deep fried chicken, and Sambal.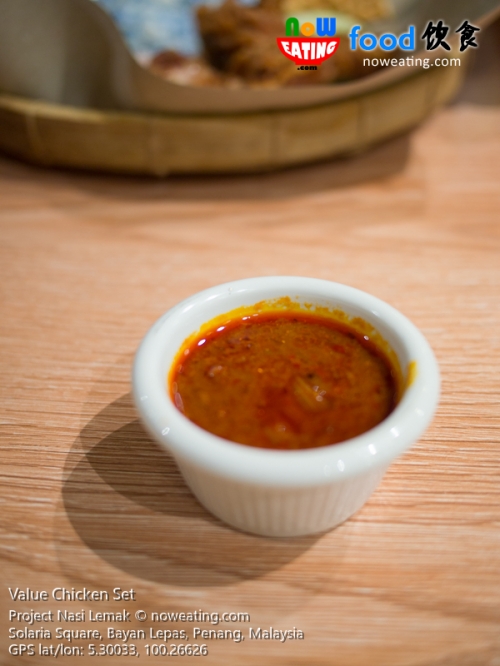 Make sure Sambal Ikan Bilis is given as it is the essence of the dish. Somehow during our visit, the staff forgot to give us until we asked for it.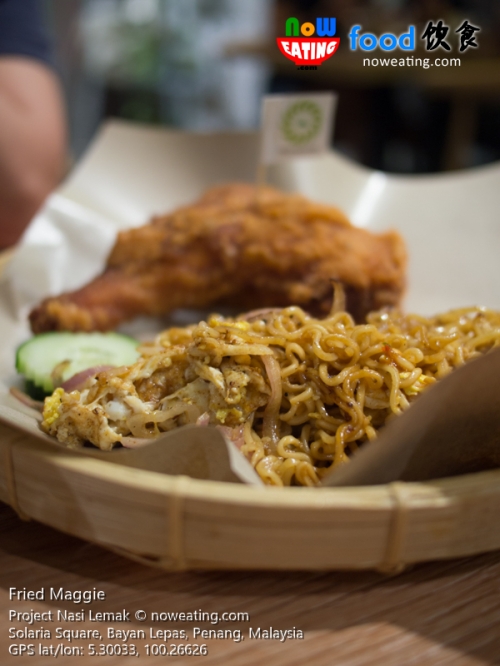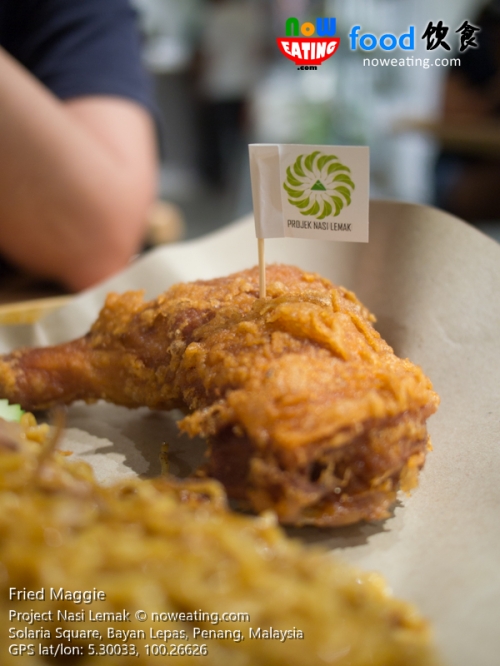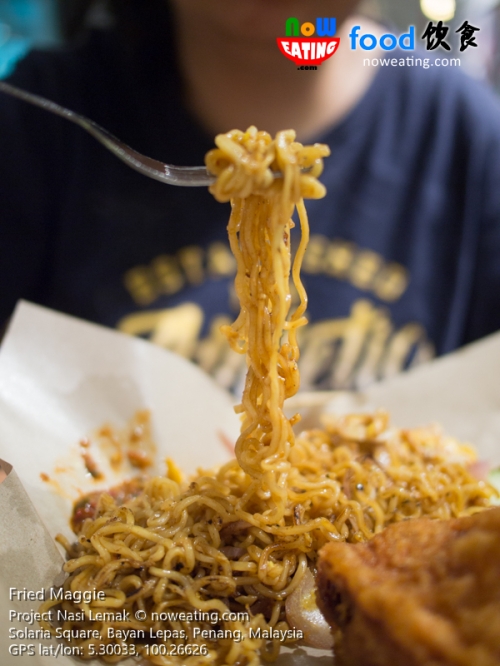 Value Chicken Set served fast as we believed it was prepared in kitchen beforehand. A drawback was perhaps the chicken was a bit cold when arriving. To our surprise, Fried Maggie (RM13.90 medium) turned out to be our top pick that evening as it was served hot with adequate amount of "Wok Hei". The whole chicken leg was served warm as well. Personally, we feel that this Fried Maggie should be given a "thumb up" on the menu.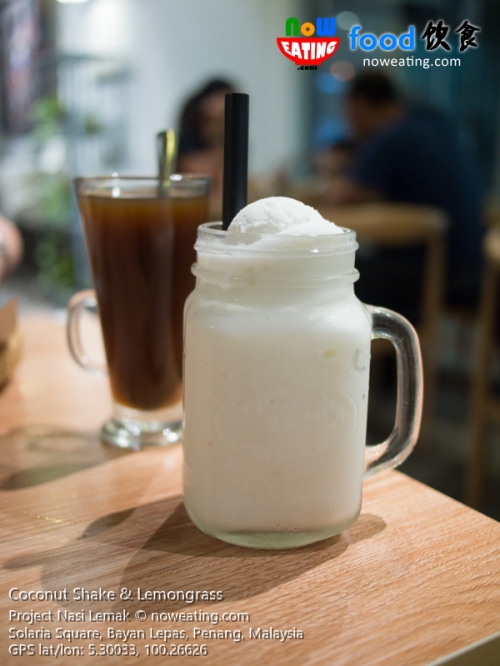 As for the drink, we recommend Coconut Shake (RM6.50) and Lemon Grass (RM2.90 Hot).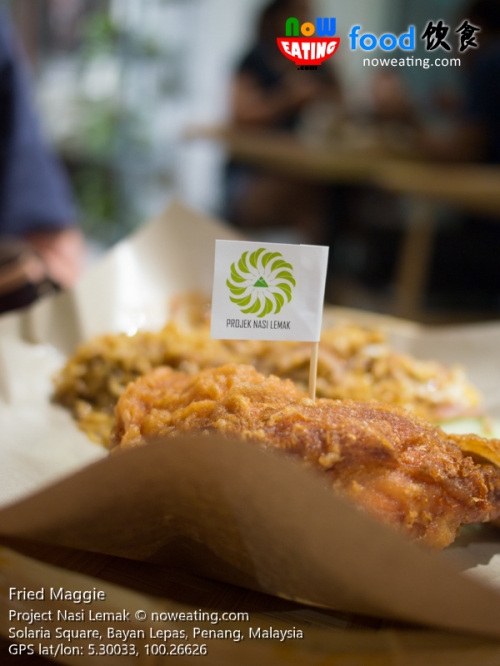 As a whole, a place to recommend if you are craving for Nasi Lemak in a cozy and cafe-style environment. If you have extra cash to spare, be sure to try out the Lobster Nasi Lemak and let us know its taste here. Projek Nasi Lemak currently has 2 outlets in Penang island:
Projek Nasi Lemak (Dato Keramat)
498, Jalan Dato Keramat
10150 Pinang George Town, Pulau Pinang, Malaysia
+60189898018
12pm – 3pm, 6pm-10:30pm
Projek Nasi Lemak (Bayan Lepas)
2-G-7, Medan Rajawali, Solaria Square, 11900 Bayan Lepas, Penang
11900 Bayan Lepas
+6042932923
11:30am – 3pm, 6pm – 10:30pm
For more information, kindly visit their Facebook page.
| | |
| --- | --- |
| Place Name: | Project Nasi Lemak |
| Cuisine: | Malay |
| Address: | 2-G-7, Medan Rajawali, Solaria Square, Bayan Lepas, 11900, Penang, Malaysia |
| Tel: | +6042932923 |
| Working Hour: | 11:30am - 3pm, 6pm - 10:30pm |
| Last Visit: | 20181025 |