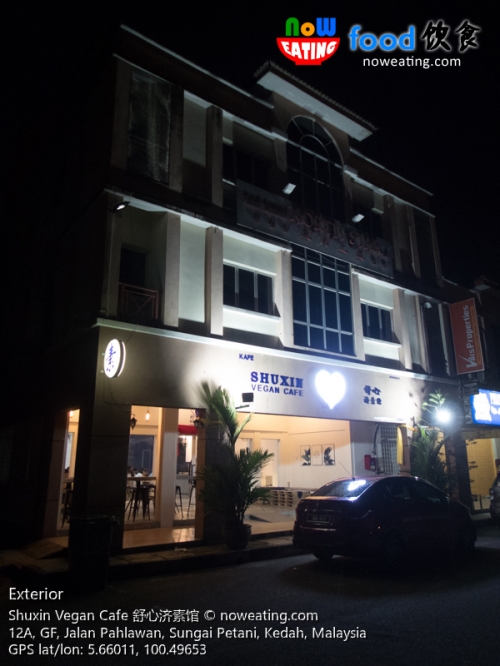 Vegan cafes are mushrooming in Penang but for Sungai Petani, we hardly found one other than those vegan restaurants offering both faux meat and greens in "economy rice" style. No doubt they have the most varieties but if you would like to chill out in a cozy environment with a cup of coffee, then there is not much choices in Sungai Petani until we found Shuxin Vegan Cafe 舒心济素馆 (GPS: 5.66011,100.49653).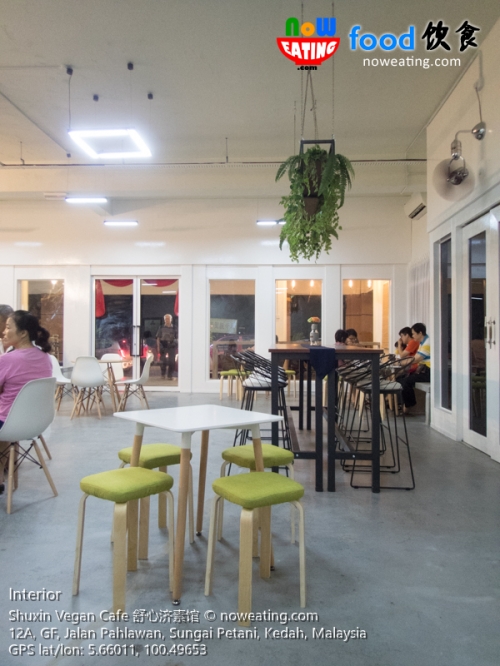 Located near to Swiss-Inn hotel, Shuxin Vegan Cafe was recently opened its arms to public – a great timing considering it fell within Nine Emperor Gods festival period.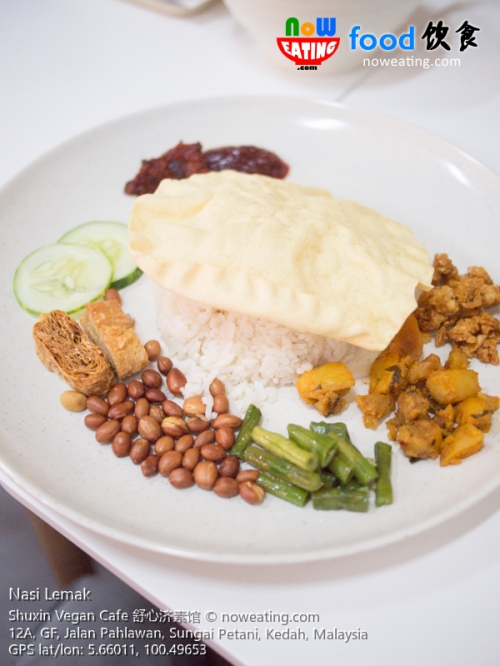 Do not just a book based on its cover, so does the food. Presentation-wise, Shuxin may not be the most appealing one but once you put the first scope into your mouth, the rest is history. Yes, taste-wise, Shuxin tastes exceptionally well as if you are eating non-vegan version of the dishes. Currently, the menu consists of approximately 13 main courses and snacks. Place your order at the counter. Three of us ordered Siam Laksa, Nasi Lemak, and Tom Yam Green Curry Rice. Among them, Nasi Lemak (RM8.50) is their signature and we agree on it, hands down.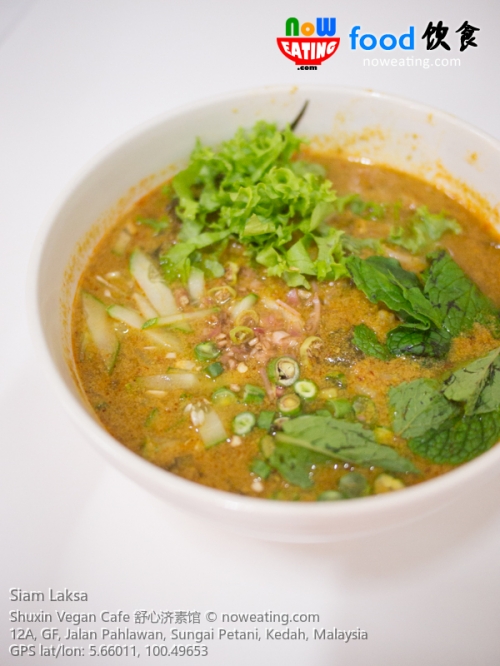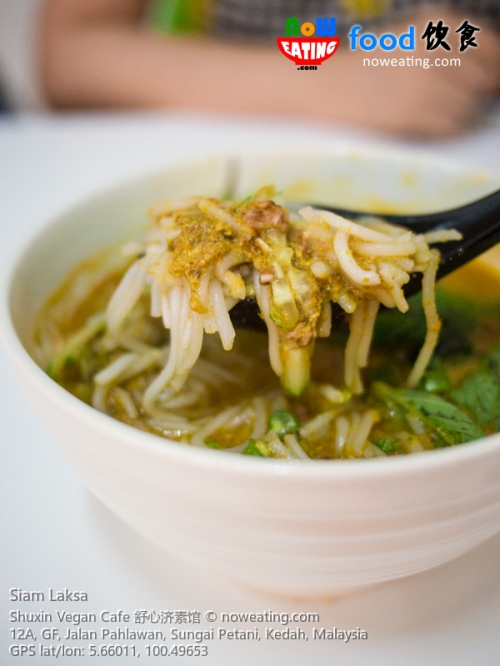 Siam Laksa (RM7.50) resembled the taste and texture of non-vegan version with thinner-than-usual noodle. Another dish to recommend.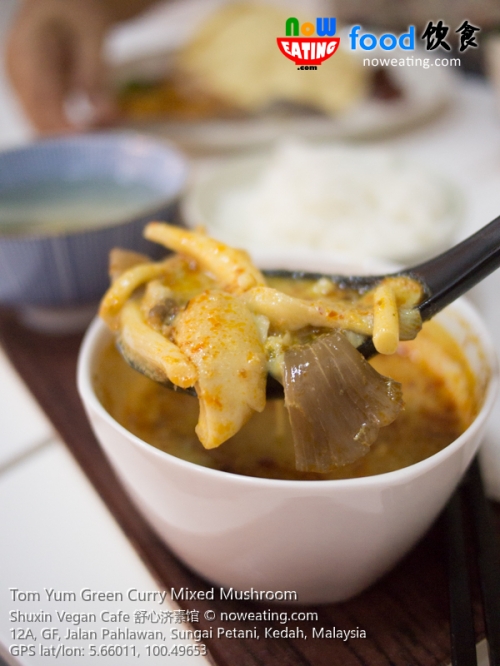 Hmm… Tom Yam Green Curry Rice (RM8.50) is more like Tom Yam Rice with generous amount of mixed mushroom in mild spicy and sour soup. Comes with Acar and soup of the day.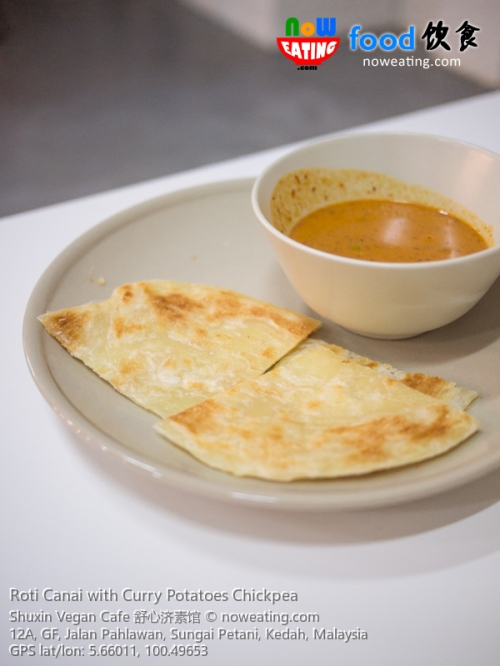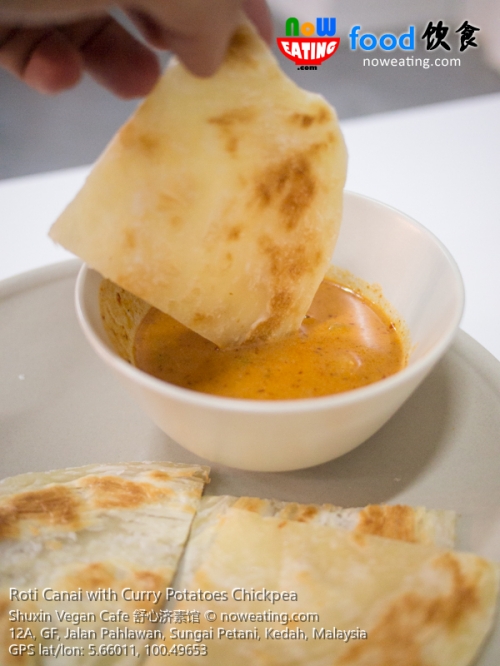 The Curry Potatoes with Chickpea from Roti Canai (RM5.90) sent us to cloud nine.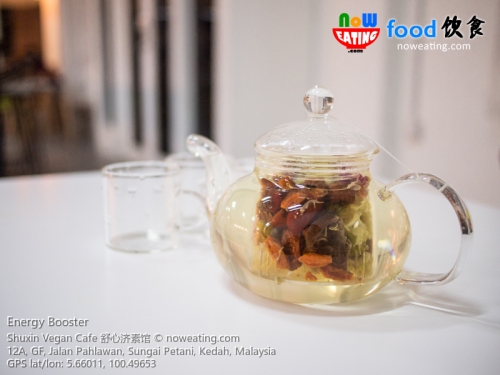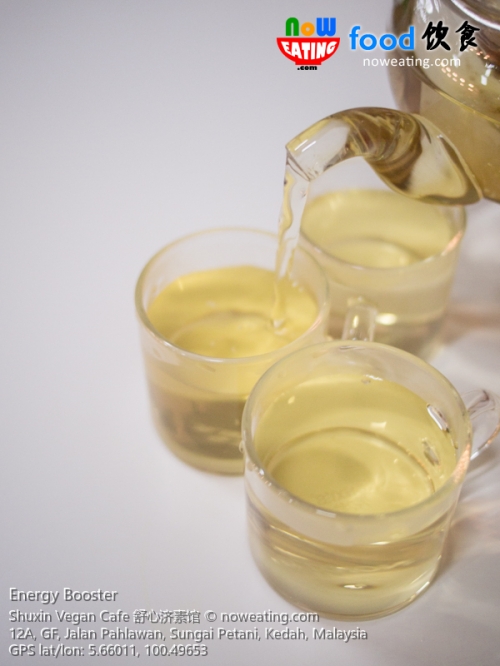 We ended our hearty meal with a pot of Energy Booster 红枣桂圆茶 (RM8.80) with hawthorn, chrysanthemum, wolfberry, longan, rose and jujube. Free refill and is recommended to do so when the pot is still 1/3 full. We even put the ingredients on a plate toward the end and ate the longan and jujube.
As a whole, Shuxin is probably the best vegan cafe in Sungai Petani to date with exceptional taste. Pricing-wise, it is fairly reasonable and is "SP Lang" friendly. The cafe opens daily from 10am-10pm (last call: 9pm). For more information, kindly visit their Facebook page.
| | |
| --- | --- |
| Place Name: | Shuxin Vegan Cafe 舒心济素馆 |
| Cuisine: | Vegetarian |
| Address: | 12A, Gf, Jalan Pahlawan, Sungai Petani, 08000, Kedah, Malaysia |
| Tel: | +60135843929 (Serine Tan) |
| Working Hour: | Daily 10am-10pm |
| Last Visit: | 20181014 |