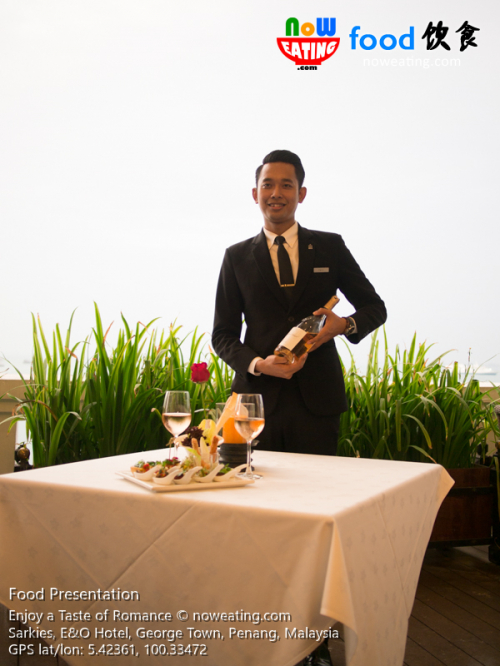 We recently enjoyed our time at Eastern & Oriental Hotel (E&O Hotel) (GPS: 5.42361,100.33472) for its upcoming Valentine's Day preview session. It was our privilege to visit its Poolside Terrace at 6th floor of new wing which is usually only opened to hotel guests. Featuring an exclusive deck pool, the serene area is just perfect for such special occasion.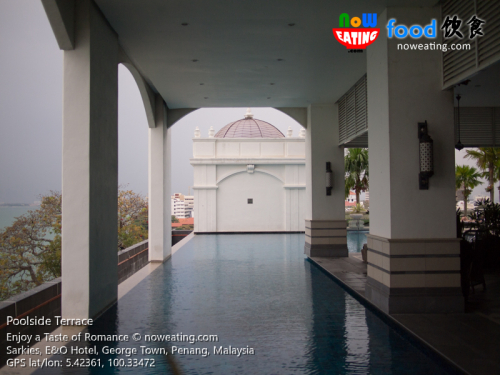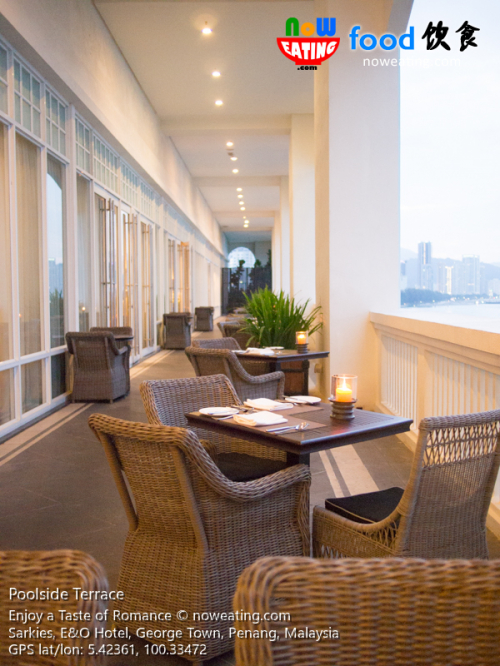 As a side note, starting March 2019, the old wing will be undergoing major renovation and some restaurants in the premise, including 1885, Farquhar's Bar and Sarkies Corner, will be closed until the renovation is completed. In return, Poolside Terrace will be opened to public so it is a good opportunity to visit the signature infinite pool which otherwise is only accessible by hotel guests.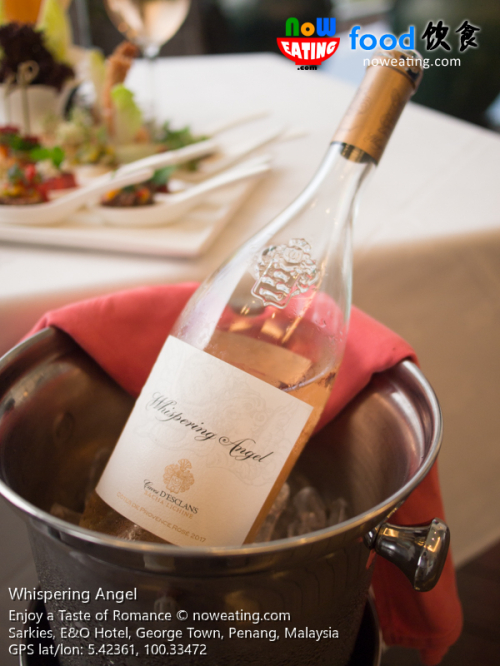 The selling point for "Enjoy a Taste of Romance" is the Whipering Angel Rose – a pink wine (Rosé wine) produced by France's Chateau d'Esclans and has become a lifestyle for millennial.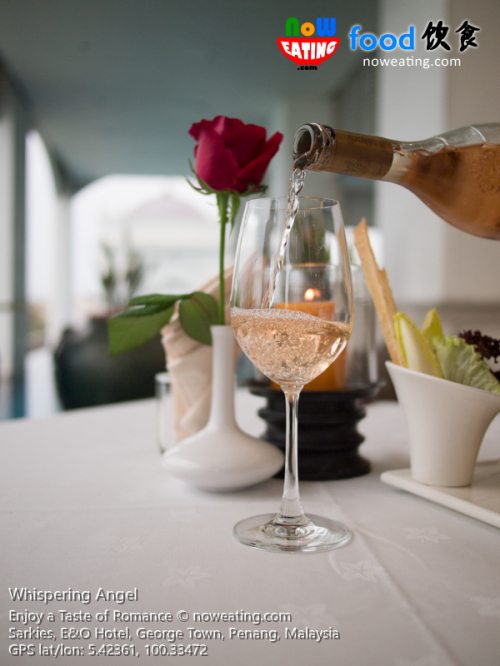 In Malaysia, the quantity can be limited to 500+ bottles and E&O owns 120 bottles of it. Consider yourself a lucky one if you manage to have a sip of it.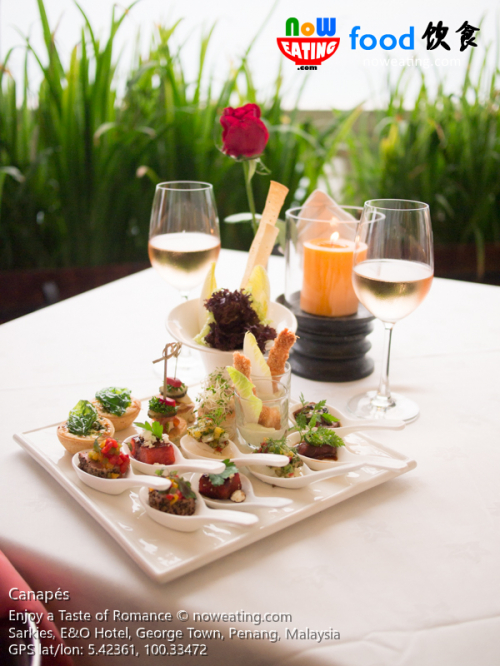 To pair with the world's most popular Rosé wine, Canapés are also served, including:
Salmon Gravlax & Dill Sour Cream on Blinis
Peppercorn Crusted Tuna Loin with Red Pepper Jam
Poached Scallop with Avocado & Mango Salsa
Marinated Feta on Grilled Melon with Balsamic Glaze
Desiccated Coconut Crusted Tiger Prawn with Wasabi Aioli
Beef Tataki with Ginger Soy Reduction
Mushroom Ragout in Mini Vol Au Vent
Organic Spinach Quiche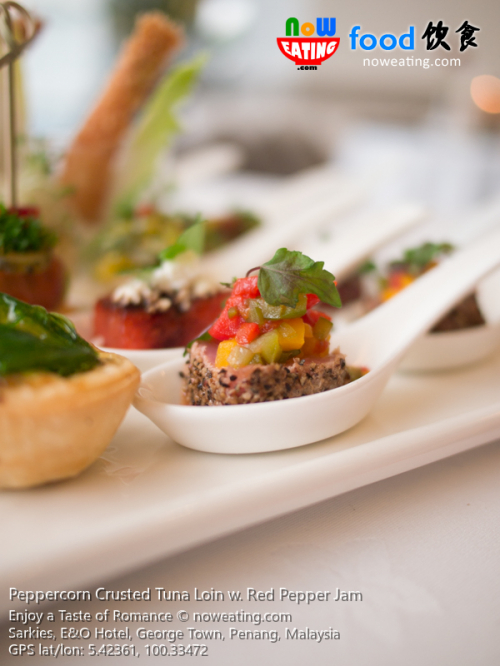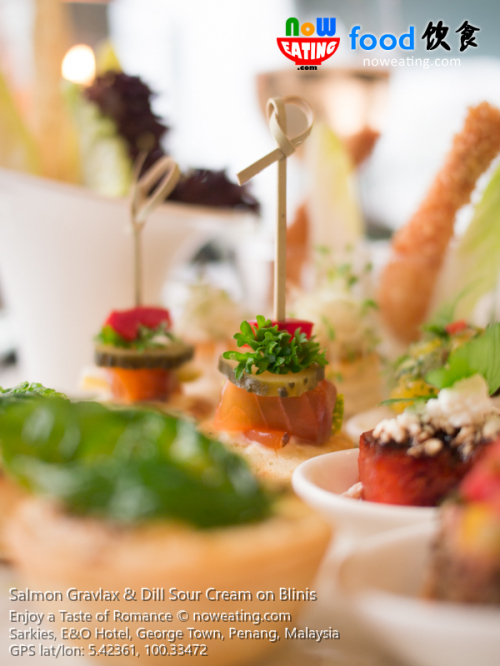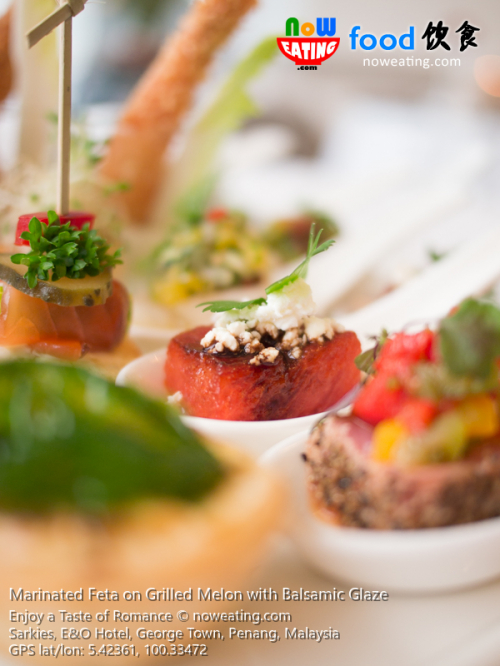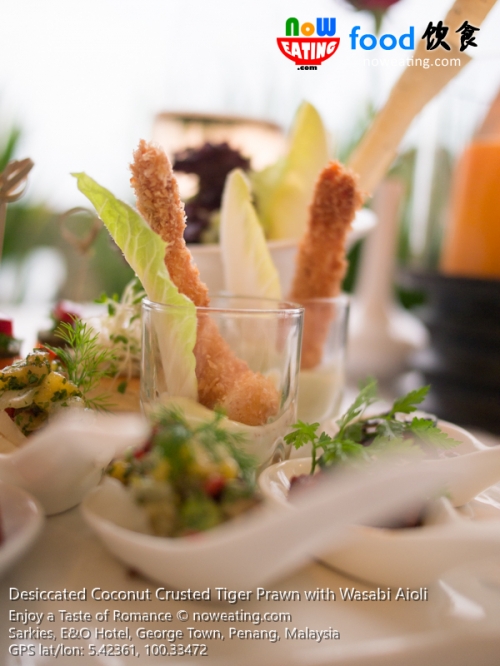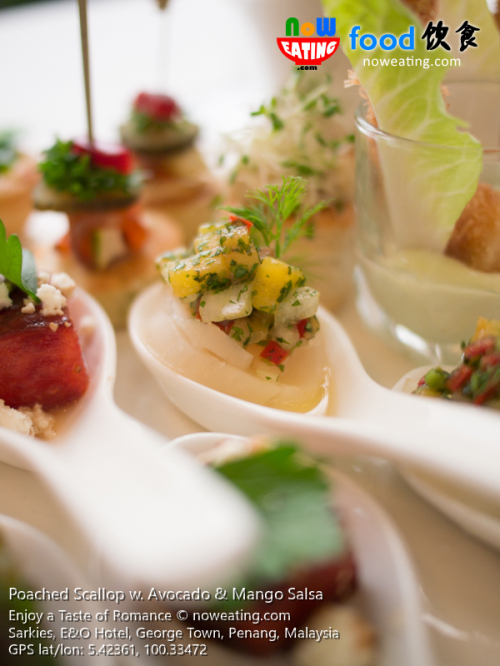 Enjoy a Taste of Romance
Location: Poolside Terrace
Date: 14-Feb-2019 (Thu) 7:30pm – 10:30pm
RM349.00 nett per couple
Including canapés and a bottle of Whispering Angel Rose.
It is almost ascertain that "Enjoy a Taste of Romance" is more suitable as after-meal treat or celebration but if you are looking for proper meal in E&O Hotel during Valentine Day, buffet and set dinner are also available.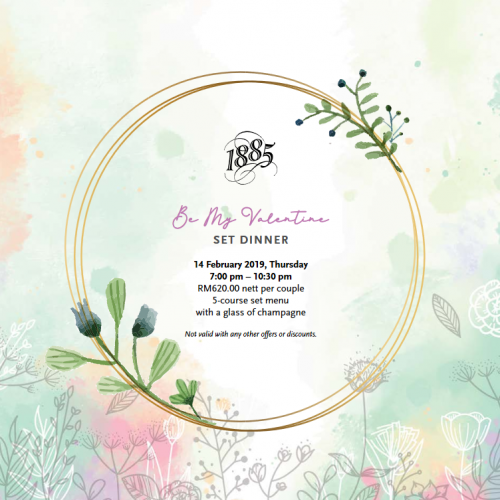 Be My Valentine Set Dinner
Location 1885
14-Feb-2019 (Thu) 7:00pm-10:30pm
RM620.00 nett per couple
5-course set menu with a glass of champagne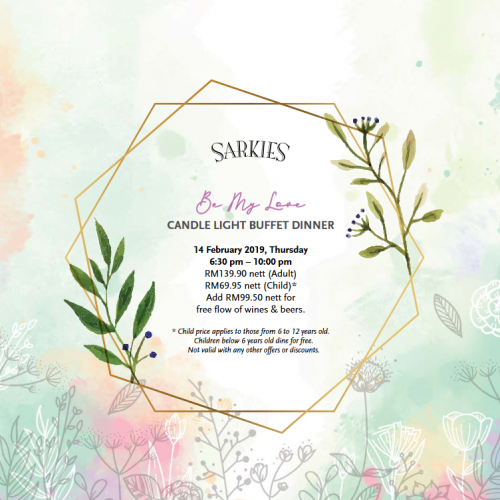 Be My Love Candle Light Buffet Dinner
Location: Sarkies
Date: 14-Feb-2019 (Thu) 6:30pm-10pm
RM139.90 nett (Adult)
RM69.95 nett (Child)
Add RM99.50 nett for free flow of wines & beers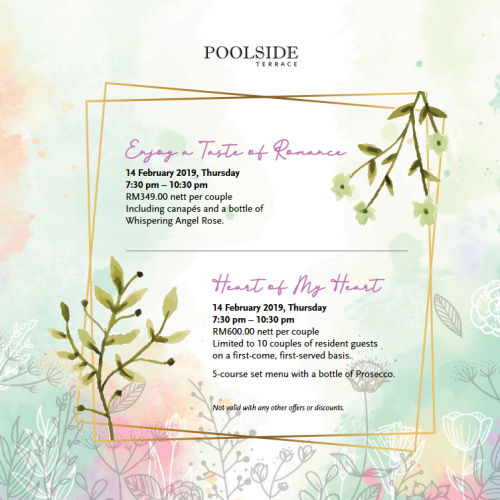 Heart of My Heart
Location: Poolside Terrace
Date: 14-Feb-2019 (Thu) 7:30pm-10:30pm
RM600.00 nett per couple
Limited to 10 couples of resident guests on a first-come, first-served basis
5-course set menu with a bottle of Prosecco
* Child price applies to those from 6 to 12 years old. Children below 6 years old dine for free. Not valid with any other offers or discounts.
For reservation, kindly call E&O Hotel at +604-222 2000