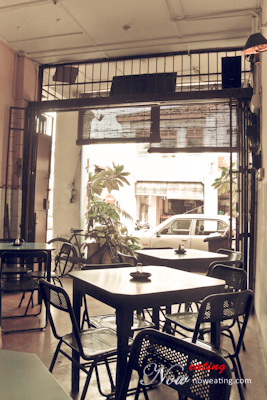 Two weeks ago (5-Aug-2008 to be exact), my friend and I visited Ecco Cafe. It is a small coffee shop located at Chulia Street. We drove one round before we were found the shop. The shop has an "old" look which make you feel like eating in a coffee shop back in 80's.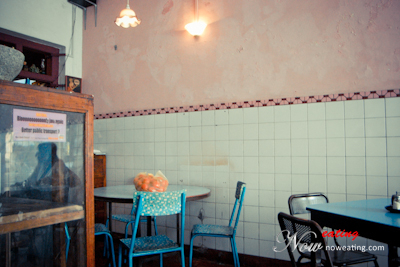 We were 2nd customer in that afternoon. We ordered Chicken Pot Pie, Lemon-infused Chicken, and Banana Pizza with Cheese for the main course.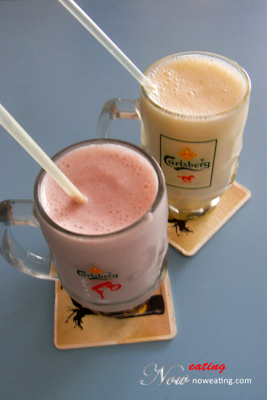 For the drinks, we ordered Grape Lassi and Banana Lassi which were "Indian" version of yogurt.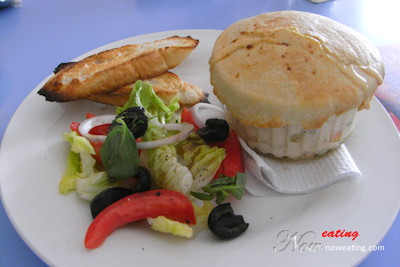 It took quite some time for the food to arrive, and eventually we have to take away banana pizza due to time constraint. My friend said Chicken Pot Pie is nice. It is a chicken "pie" in a cup, with creamy soup.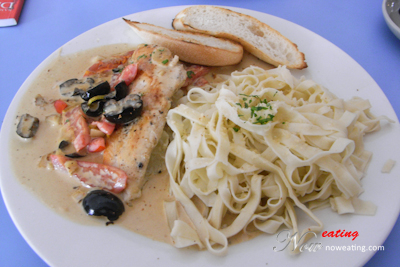 Lemon-Infused Chicken is a home-made chicken breast served with lemon slices, pasta, breads, olives, and vegetables. Both are under Chef Specialty menu and taste good.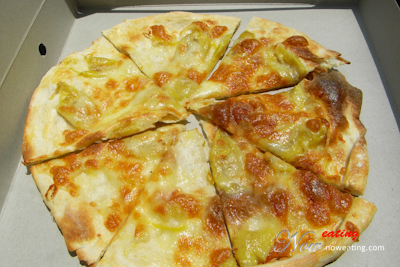 There is something special about this restaurant. The food are all hand-made (perhaps that's the reason why it takes longer to prepare). You can feel it on banana pizza, which is crispy and not thick at all. You also won't feel heavy seasoning taste on the food. It is just…. original.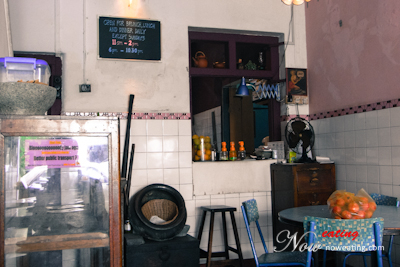 I will definitely visit the restaurant again in future.
| | |
| --- | --- |
| Place Name: | Ecco Cafe |
| Cuisine: | Western |
| Address: | 402, Chulia Street, Penang, Malaysia |
| Working Hour: | Wednesday to Sunday (11:30am - 2:30pm, 6:30pm - 10:30pm). Tuesday 6:30pm - 10:30pm only. |