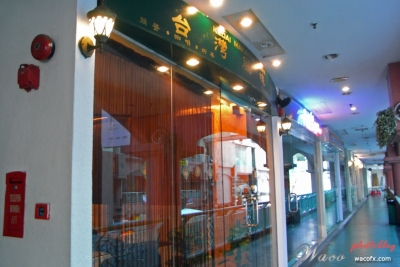 Previously, Midland Park (a.k.a One Stop) at Pulau Tikus, Penang is one of the popular shopping complex in the past. I used to travel from mainland to this complex just to purchase some PC games and DVDs. Recently, most tenants had moved out, including Popular Book Store, Reject Shop, and supermarket. The complex is almost deserted with only few retail shops around.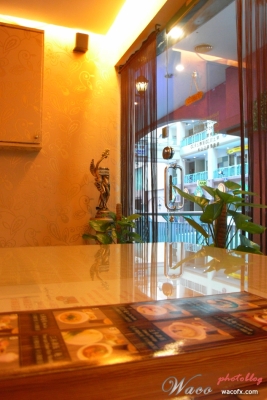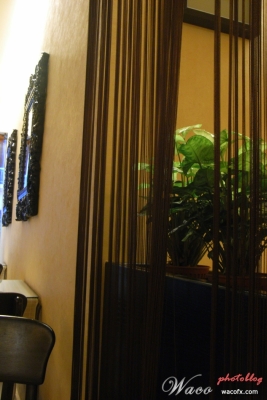 However, there is a star in it – a Taiwanese restaurant called 台湾风味情, or simply called "Taiwan Food". It is located at 1st floor. The interior is nicely decorated, providing a classy, romantic yet not too dim environment for dining. The Taiwanese owner did not hestitate to decorate its wall using nice wallpaper. It is one of the best dining environment I ever seen in Penang.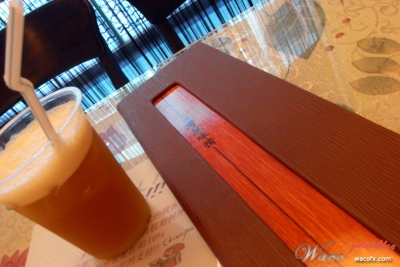 The menu is also cleverly designed using thick card material. It won't look like it has been flipped million times as seen in some restaurants.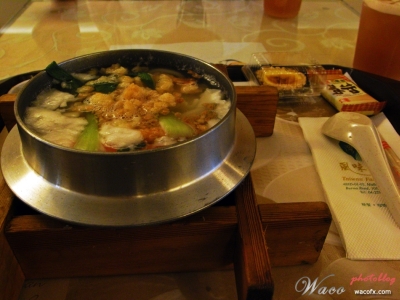 Udon Noodle 乌龙面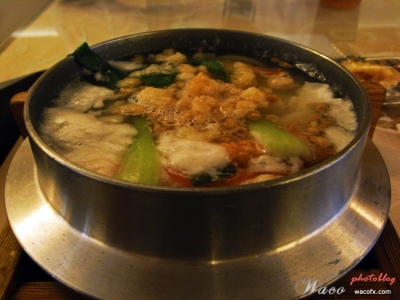 Udon Noodle 乌龙面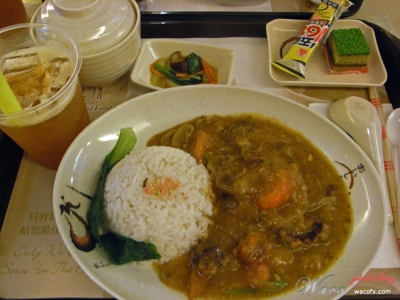 Beef Rice 牛肉饭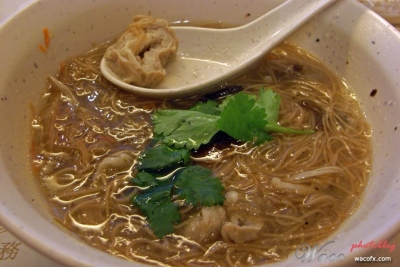 Mee Sua 大肠面线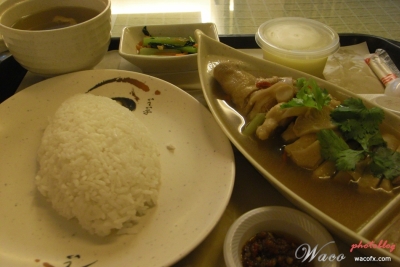 Drunken Chicken Rice 醉鸡饭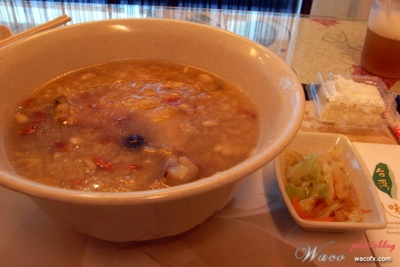 泡参鸡粥 Ginseng Porridge
There are some set meals offered. When I first went there last year, the set meal even include different kind Taiwanese snack bars. Now, the snack bars are no longer available. Some of the menu items had changed but the taste remains good. Ginseng porridge comes with a chicken drumstick cooked with little ginseng. Similar to oyster mee sua sold in Shihlin, mee sua in this restaurant is cooked with pork's colon.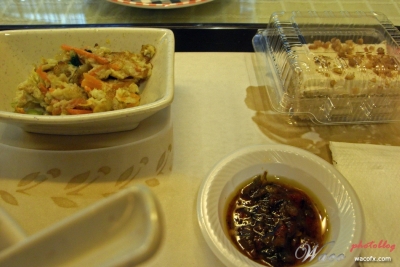 Set Meal Side Dishes
The dessert comes with set meal usually come with a slice of home-made cake.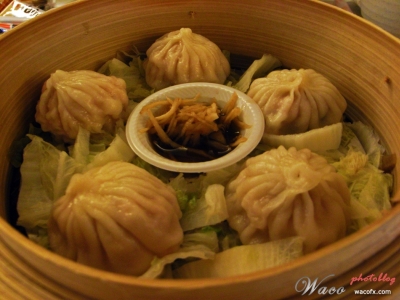 Mini Steam Pao 小汤包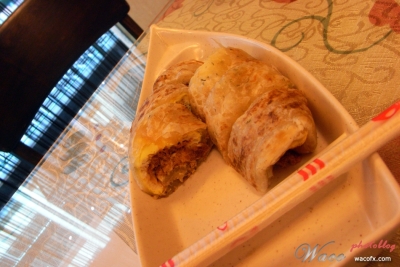 Egg Pancake 蛋饼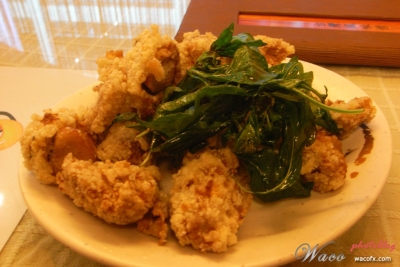 Yea Su Chicken 盐酥鸡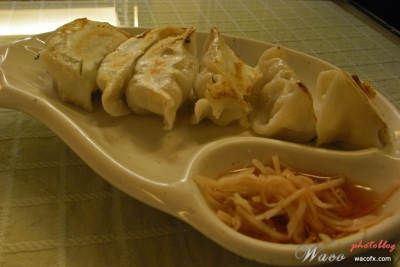 Fried Dumpling 锅贴
There are some side orders for big tummies like me. I like its Egg Pancake, a delicious Taiwanese snack made of wheat flour and eggs, stuffed with dried meat floss. Looks like local Poh Piah but definitely more delicious than the later. The Yea Su Chicken and fried dumpling are average.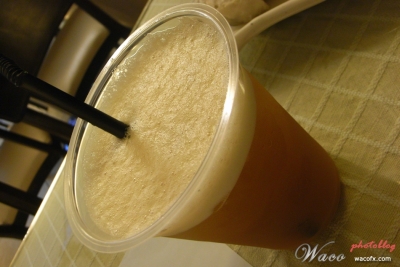 Special Mixed Fruit Juice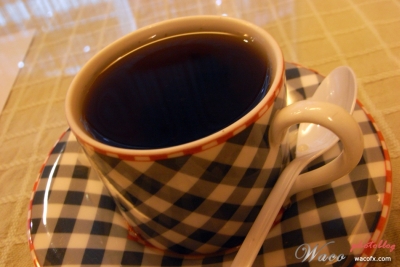 Longan 龙眼
For the drink, the restaurant has its own specialty mixed fruit juice which is also available in set meal menu. Perhaps the only problem is its hot drink, which comes in extremely small cup (I can finish in one mouth) which looks like a toy for me. The hot drink (e.g. Longan) may taste too sweet. So, it is better to order cold drink, which is bigger at least.
As a whole, the nice ambient and good food make this a Taiwanese restaurant definitely worth not only once, but multiple visits. It has another outlet in Gurney Plaza.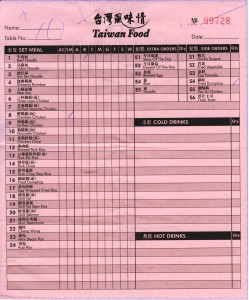 | | |
| --- | --- |
| Address: | 488D-01-12, Midlands Centre, Burma Road, 10350, Penang, Malaysia |
| Tel: | 04-2295922 |