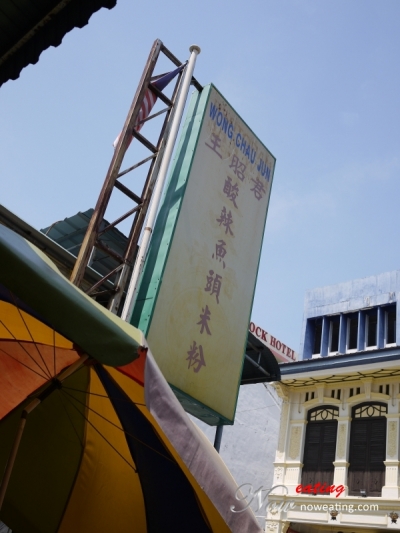 Wong Chau Jun 王昭君 was one of the four pretty girls in Chinese ancient time (they are 豹蝉, 西施, and 杨贵妃). She was the wife of an emperor. Now, however, you can see her anywhere in the street, including Rangoon Road (the road between Abu Siti Lane and Lorong Selamat).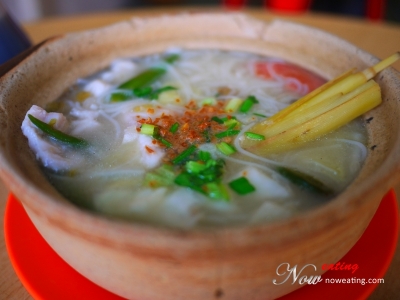 Wong Chau Jun Restaurant is famous with its sour and spicy claypot fish rice noodle (also known as Wong Chau Jun Special 酸辣鱼头米粉) (RM6.50).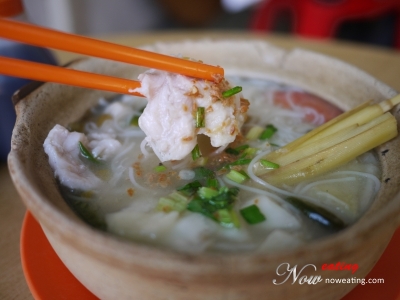 This actually reminded me of the one in Sungai Ara. The different is that this one served in claypot so is more fragrance. The spiciness is mild and the fish is fresh. Best enjoyed this dish under a cold raining day. Umm mmm~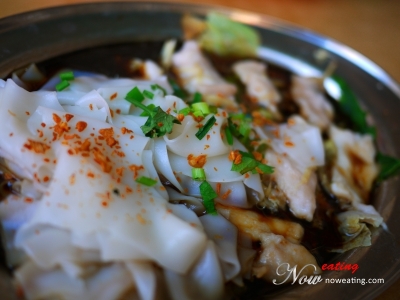 Those who don't like spicy or sour food can actually try their Steam Fish Sliced Hor Fun (鱼片蒸河粉) (RM8.50). The slippery flat rice noodle was steamed with special soy sauce, making it yummy to put into mouth with fresh fish slices.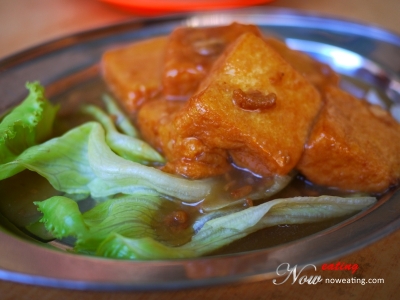 One thing special about this restaurant is that by just paying RM6.00, you can eat Wang Chau Jun toufu (吃豆腐). How nice… where to find such an offer without being slapped.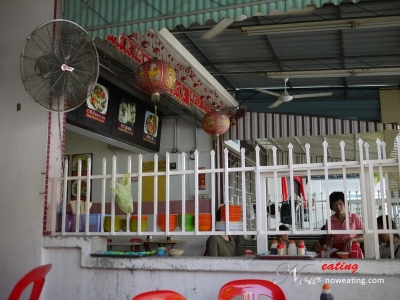 As a whole, a good place to go for breakfast or quick lunch. The price is reasonable and the fish is fresh. The choice is limited but personally I feel that it is better than having hundred of choices without any specialty. It could be crowded during weekend. If you can't find parking there, you can park at Lorong Selamat and walk across a backstreet to the restaurant.
| | |
| --- | --- |
| Place Name: | Wong Chau Jun Restaurant 王昭君小食馆 |
| Cuisine: | Chinese |
| Address: | 73, Rangoon Road, George Town, 10400, Penang, Malaysia |
| Tel: | 012-5559046, 012-4709549 (陈有才) |
| Working Hour: | 8am - 2.30pm (Close on Tuesday) |
| Last Visit: | 20100304 |