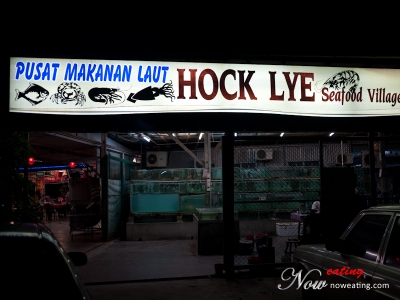 Similar to some people, I was asked to look for a new seafood place in Penang to treat my friend's relatives. Some bloggers recommend this place – Hock Lye Seafood Village. I booked a table but sadly my friend said the place does not have aircond and asked me to treat them at Everyday Supreme instead (like that also can?). I ended up have to find excuse to cancel the booking :dissapoint: I promised myself will visit it one day. Six weeks later, another friend of mine and me visited Hock Lye for the first time.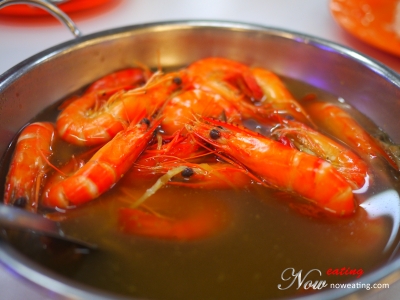 The first item was Drunken Prawn (醉虾) (RM21). It consists of at least 16 grass prawns (for two persons) 😯 We almost wanna take away some but the prawns were too fresh and sweet to do so (They were still swimming there when we placed the order). We then slowly finished them off on the spot. A dish to recommend.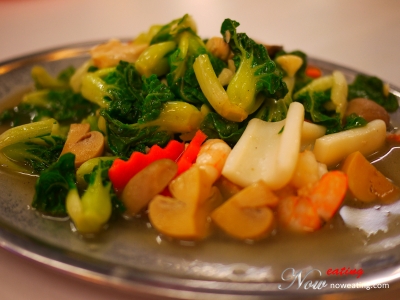 The next one is Fried Nai Pak Choy with Seafood (奶白炒什) (RM8.00). Just average but was expected since this is a seafood restaurant.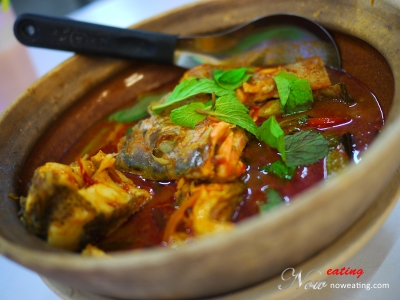 This savory Siam Curry Red Snapper (暹咖喱红狮) (RM35) is a plus. The curry was of sour and spicy type. Good for open up your stomach and is suitable for people who like spicy food. For me of course is :sweat: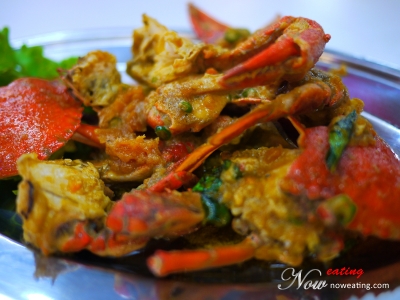 Usually these should be all for two person dinner, but I "keh gao gao" went and ordered another dish – Egg crabs with butter salted egg (咸蛋黄仁蟹) (RM22.50 for 500 grams). The minimum order quantity is two. Again, a satisfied dish. The eggs were scattered on the plate and were simply delicious. Remember to use your spoon and finish every single leftover on plate.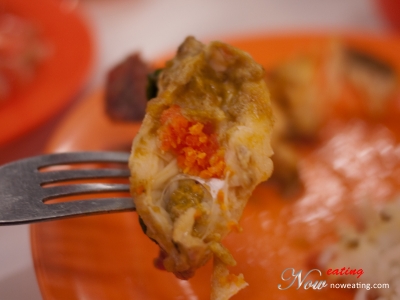 The eggs. Can't wait to put them into my tummy.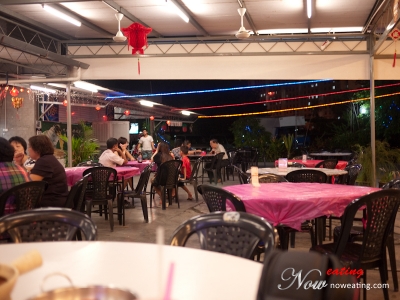 :relief:
Two person, four dishes. We were 90% full that night and we had to take away some of the Siam Curry Red Snapper for next day lunch. This  seafood restaurant definitely worth second visit. The place was spacious and quite cozy as well. The price was surprisingly reasonable. I was expecting RM100+ but ended up just RM91.70. Note that it opens for lunch as well. The place is usually not crowded during weekday as it is somehow hard to discover from the Jelutong Expressway.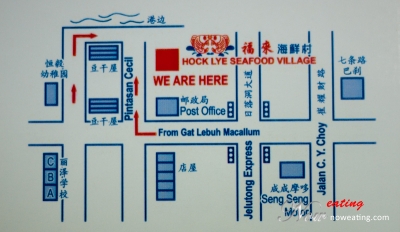 Refer to the map above for location. Basically, from Tesco direction, turn right when reaching first traffic light of Jelutong Expressway. Immediately after turning right you have to turn right again. On your left is housing area. Continue straight and you will see Hock Lye Seafood Village on your right.
| | |
| --- | --- |
| Place Name: | Hock Lye Seafood Village 福来海鲜村 |
| Cuisine: | Chinese |
| Address: | 130 A, Jalan C.Y. Choy, Bridge Street Foreshore, George Town, 10300, Penang, Malaysia |
| Tel: | 04-2627524 |
| Working Hour: | 11:30am - 2:30pm, 5:30pm - 10:30pm |
| Tax: | No |
| Last Visit: | 20100512 |