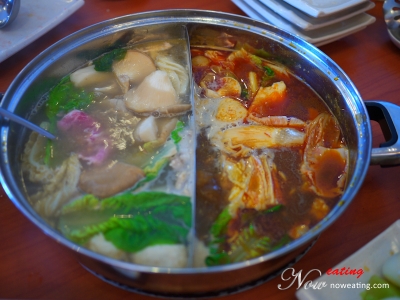 Steamboat businesses in Penang island were monopolized by some buffet style restaurants, such that by spending RM20 you can eat all you like. This makes menu + fixed price restaurants hard to survive… other than from quality POV. We were celebrating one of my colleagues' birthday last month at Lameizi. Let's see how's the food looks like.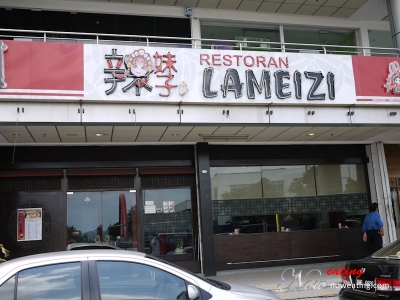 9 persons of us when there one afternoon. We was the second table that day.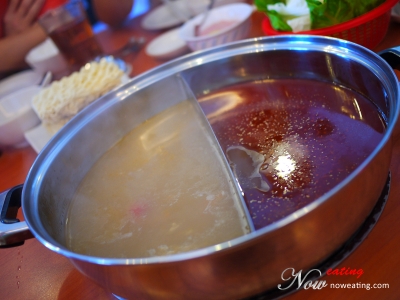 You can order two type of soups. We ordered two steamboat set lunches (pork and seafood) each at RM26.80++. We chosen spicy (麻辣) and duck (老鸭) soups which was recommended by my friend who visited there before.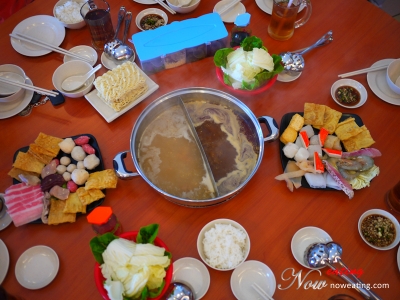 While waiting for the soups to boil, some dishes arrived.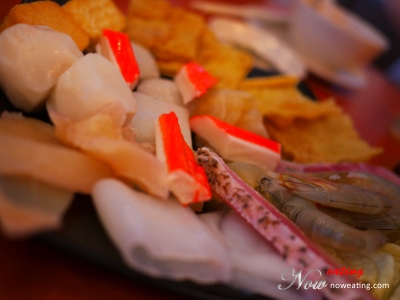 A steamboat is not a steamboat without fishes and prawns (but not fake crab meats please).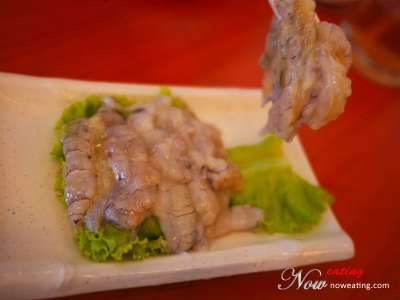 We also had mantis prawns.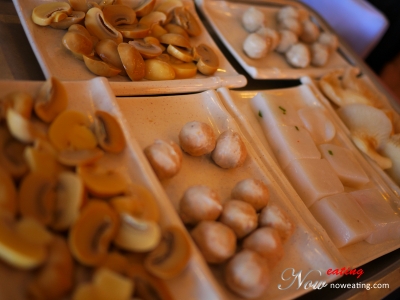 Mushrooms and fish/meat balls. Note that some of them were came with set. Then we made additional orders.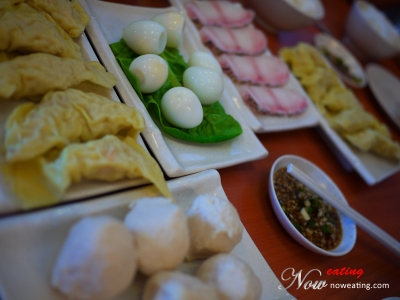 Dumplings and bird eggs.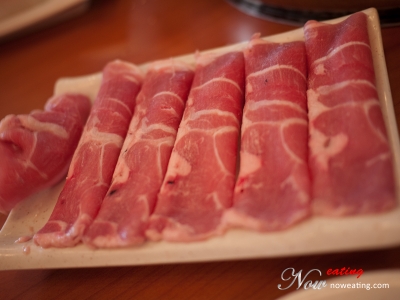 Mutton slices.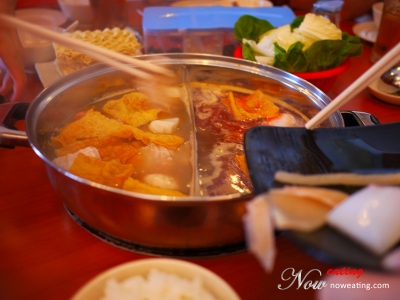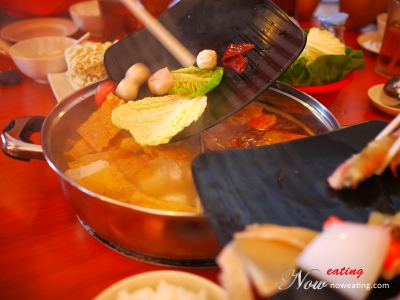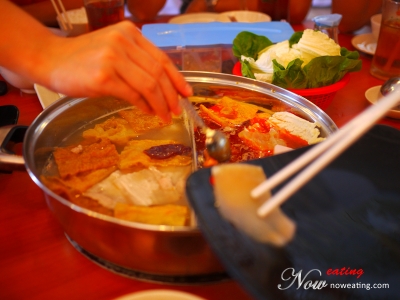 We can't wait but put everything inside when the soups were boiled.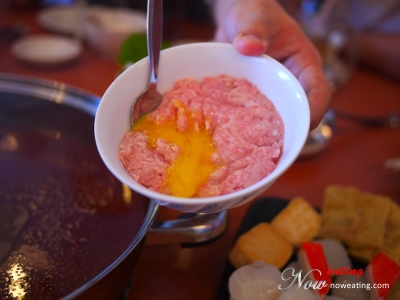 Minced chicken mixed with egg.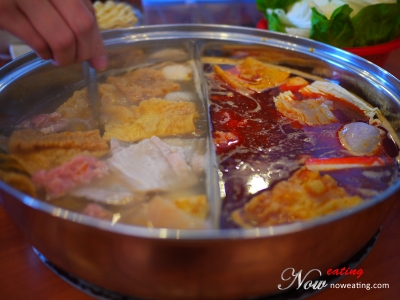 From the restaurant name, you may think that the restaurant only serves spicy stuff. Actually it is not so. IMO, the most delicious soup of the day went to the duck soups.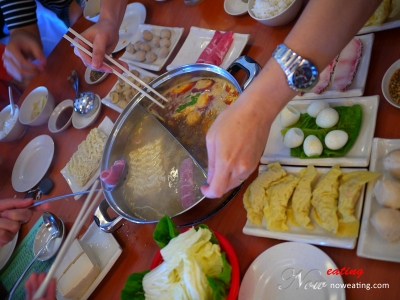 The mutton slices were yummy. However, make sure don't put them into the soup too long. Use chopsticks to hold them inside the soup and take them out once well done (唰唰乐).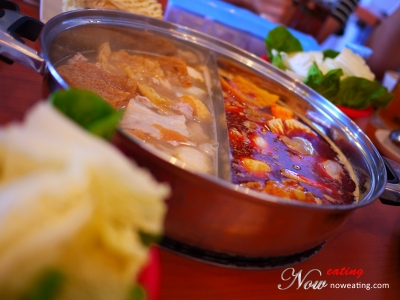 At first glance, this restaurant did provide some quality soups for steamboat. This could be a place if you don't want to wash your hair after the meal. Nine persons of us spent RM164.55, so each person = RM18.30.. similar to the buffet-style price. The market could be competitive. We do hope that Lameizi can sustain in long run.
| | |
| --- | --- |
| Place Name: | Lameizi 辣妹子 |
| Cuisine: | Chinese |
| Address: | 29, 30, Kyrstal Point II, Jalan Sultan Azlan Shah, Bayan Lepas, 11900, Penang, Malaysia |
| Tel: | 04-6415958 |
| Working Hour: | 11.00 am - 11.00 pm |
| Tax: | 10% |
| Last Visit: | 20100422 |