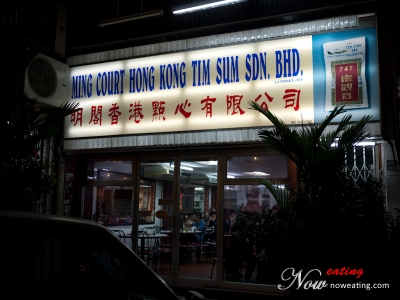 Last Saturday, I alone traveled all the way down to Kuala Lumpur to attend my friend's wedding. It was an evening event but I started my journey from Penang at 4am, so that I could reach Ipoh at 6am to enjoy dim sum :evilsmile: Previous I had visited Foh San. Now it is time to visit the restaurant opposite of it – Ming Court.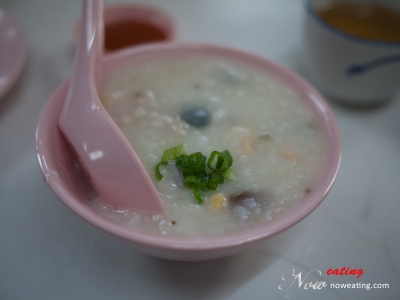 I was quite sleepy and arrived at 6am and there was a few tables occupied. Once seated, I still had to wait for the dim sum to finish preparing. The Preserved Egg Porridge (皮蛋粥) was ready so I took one. It was mixed with some salted egg york and was just okay. Addition of some dried mussel should be better.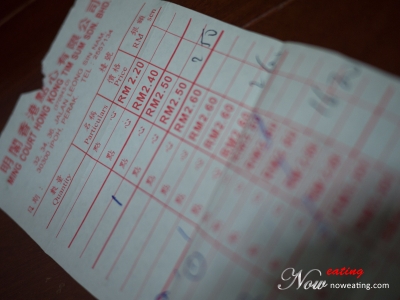 While waiting for other food to arrive, I take a look on order chit…. Similar to other restaurants, whenever you take one plate of dim sum, the waitress will write "1" on your order chit. I noticed that the cheapest you will get here was RM2.20 😯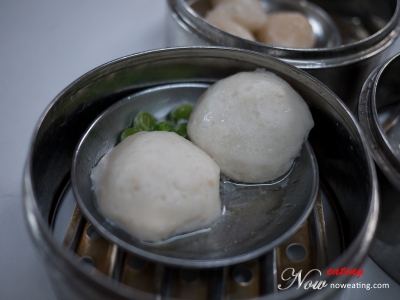 After a while, dim sum started to arrive. The waitresses will keep on pushing dim sum to you. Luckily my Cantonese is still not bad. Hehe~ This is Steamed Fish Ball.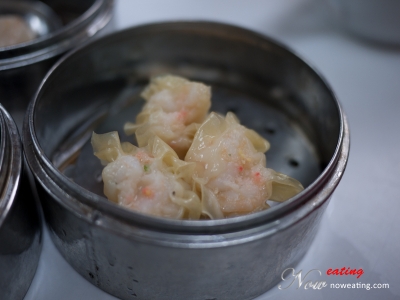 Har Mai (虾卖).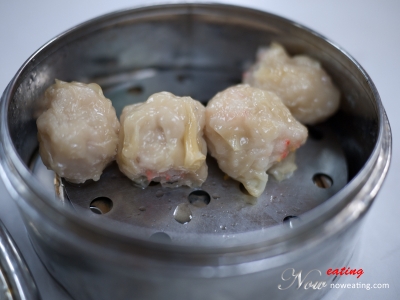 Siew Mai (烧卖). It has chewy pork and prawn inside. Not bad. Just too small.  Seriously, their dim sum presentation sxxx!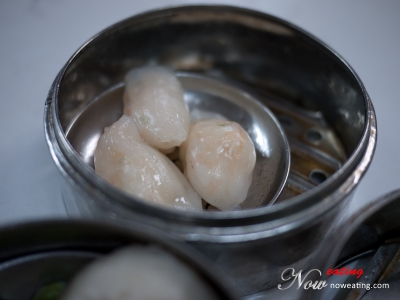 Another cute item – Har Kao (虾饺).
Chee Cheong Fun (猪肠粉).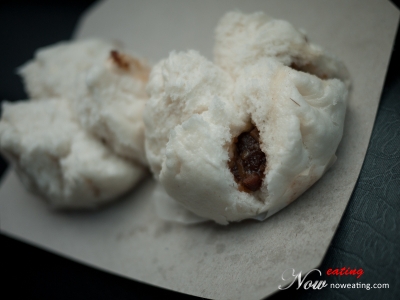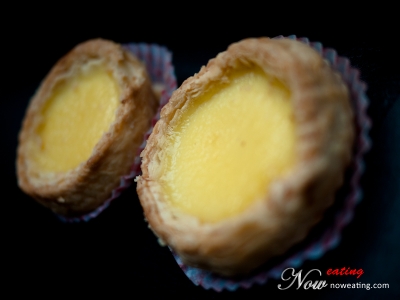 I also took away egg tarts (蛋挞) and Char Siew Bao (叉烧包) to one of my friends who I will visit her in KL. Her hometown is in Ipoh and she misses these two items. The Char Siew Bao aroma filled my car and I almost wanna swallow them before arriving at KL.
I feel awake after the dim sum treat. One funny thing I found is that people in Ipoh like to "tap toi" (share the table) even there are many empty tables around. At first glance, I would say that the dim sum is good. I like the homemade chili sauce in Ming Court compared to Foh San. In term of price versus quality, personally I felt that the price is a bit too high. I myself spent RM23.30 that morning…. and I have to pay some "kopi duit" to the fucking parking guy who was "controlling traffic" in the early morning outside of the restaurant.
| | |
| --- | --- |
| Place Name: | Ming Court Hong Kong Tim Sum 明阁香港点心 |
| Cuisine: | Chinese |
| Address: | 32, 34, 36, Jalan Leong Sin Nam, Ipoh, Ipoh, 30300, Perak, Malaysia |
| Working Hour: | 6am - 12pm (Close on Thursday) |
| Last Visit: | 20100619 |
| Working Hour: | 6am - 12pm (Close on Thursday) |