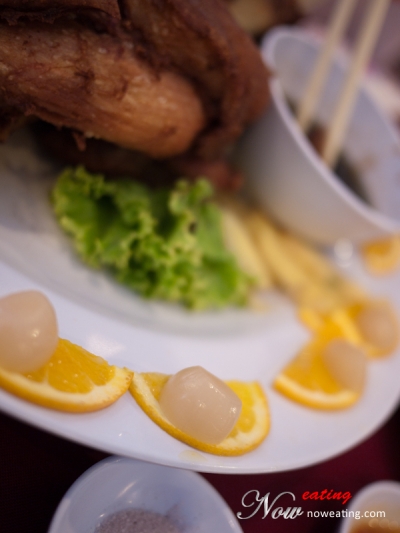 Area around Sunshine Square is a great place to work. There are many restaurants around. The only cuisines not available are "Choo Char" and dim sum. Last month, the first "problem" solved as Fisherman Wharf 东海渔村海鲜餐厅 initially opened at Bayan Lepas had opened a branch in Sunshine Square (the area where Nanyang computer shop previously opened). There was RM2 offer for certain dishes last month so we took that opportunity to pay it a visit.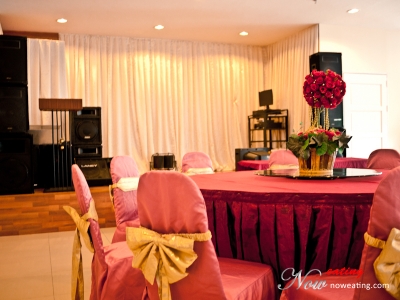 I went there with my colleagues. Some of them already been there for 2nd time. The environment was nicely decorated and there are some private rooms.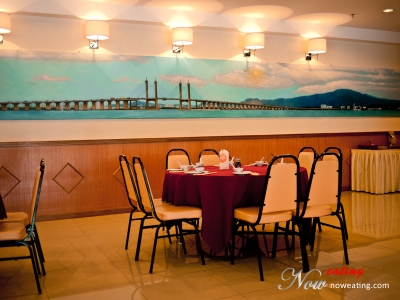 On the wall there was a long painting showing the Penang Bridge. Take a look and you will see some funny elements in it.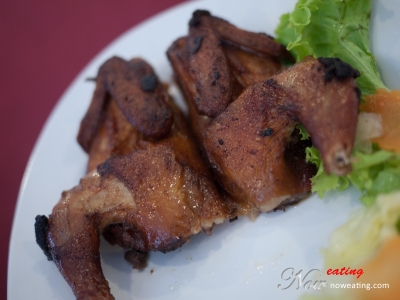 The place was crowded that day since it was the last day for the RM2 offer. First item to arrive was the baby chicken 童子鸡 (RM2.00 each). Tasted good. However, we noticed that some chickens were over-fried than others.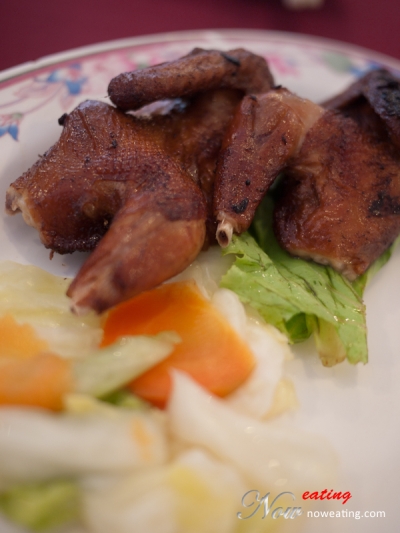 We also got informed that the rice was by headcount. So take as many rice as you want.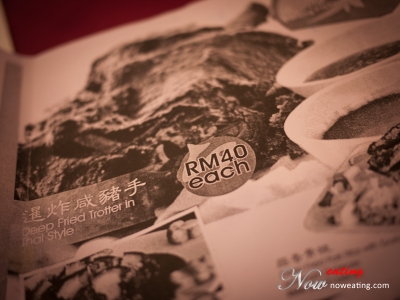 The item of the day was actually Deep Fried Trotter in Thai Style (暹炸咸猪手) (RM40). My colleagues had tried last time and would like to try again. Note that we were not rich, but simply like to eat (a.k.a "tam jiak"). The portion this time, however, was slightly smaller.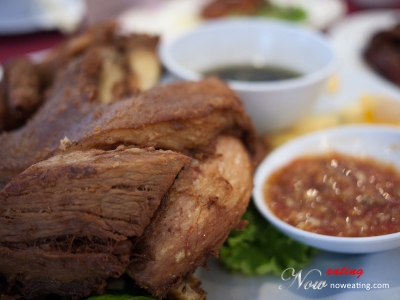 When eating trotter, some of us preferred the meat portion, while some preferred skin + oily portion. I am the later type.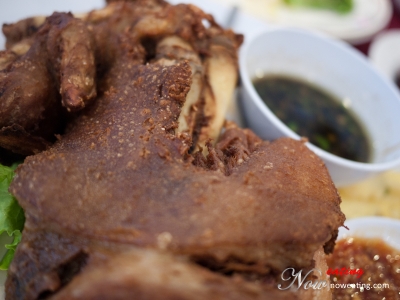 The trotter, as a whole, was not as delicious as the one I encountered in some of the restaurants in Kedah, but it was one of the best in Penang island.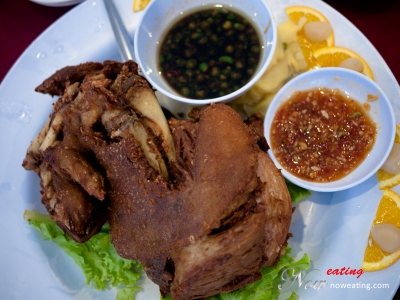 By the way, the dark soy sauce was delicious. It is good to dip it with the lettuce decor on the dish.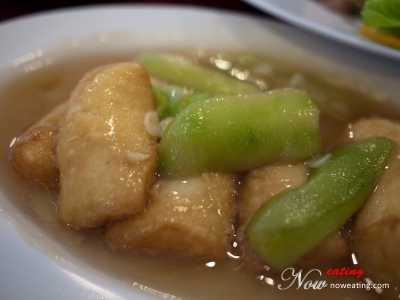 After that dish, more and more customers flooded in and the serving stopped for quite some times. We waited impatiently and finally here came the signature bean curd 招牌豆腐 (RM2.00). This was the second time we ordered the dish and one funny thing is that the bean curd had been changed from homemade to Japanese bean curd instead.
:dissapoint: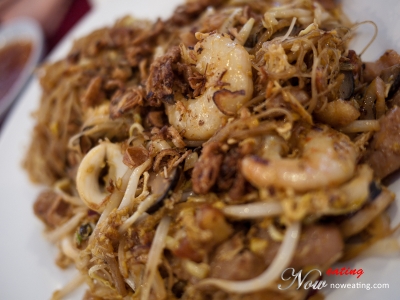 My friend ordered Fried "Bee Hoon" Singapore Style 新洲米粉 (RM6). Tasted nice.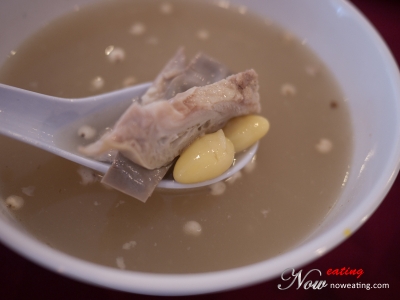 We continued waiting and we had to remind them on the last dish they missed out – Pork Stomach Soup 猪肚汤 (RM2.00) which was readily made. It came with ginkgoes. Sadly they were  a bit cold when they arrived.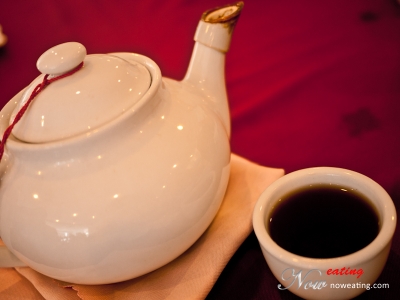 Finally a fine dining Chinese restaurant in Sunshine Square area. It should be a good place to bring foreigners/visitors for local cuisine. Hope it will sustain after promotion period and the food won't be "double standard" thereafter. Perhaps I am too handsome, we even got a "discount" on the bill (actually it was due to mistyping). Good thing is that the waitresses worked in professional manner even at peak hour. The Deep Fried Trotter in Thai Style was delicious. Will visit it again when someone treating.
| | |
| --- | --- |
| Place Name: | Fisherman Wharf @ Sunshine Square 东海渔村海鲜餐厅 |
| Cuisine: | Chinese |
| Address: | Level 2, Annex Building, Sunshine Square, No. 1, Jalan Mayang Pasir, Bayan Baru, Bayan Lepas, 11950, Penang, Malaysia |
| Tel: | 04-6411777 |
| Tax: | Service: 5%, Government: 5% |
| Last Visit: | 20100623 |