As mentioned, June to August is Durian session. My colleagues and I are durian fan. We dared enough to travel to Balik Pulau just for durian lunch. The first trip was on 3-Jun-2010, in which we traveled to Balik Pulau Wet Market by two cars. There was a durian stall called 118 which was recommended by friend's friend.
The stall is located inside Balik Pulau Wet Market. Enter the main entrance and continue straight until reaching the end. The stall in on your left.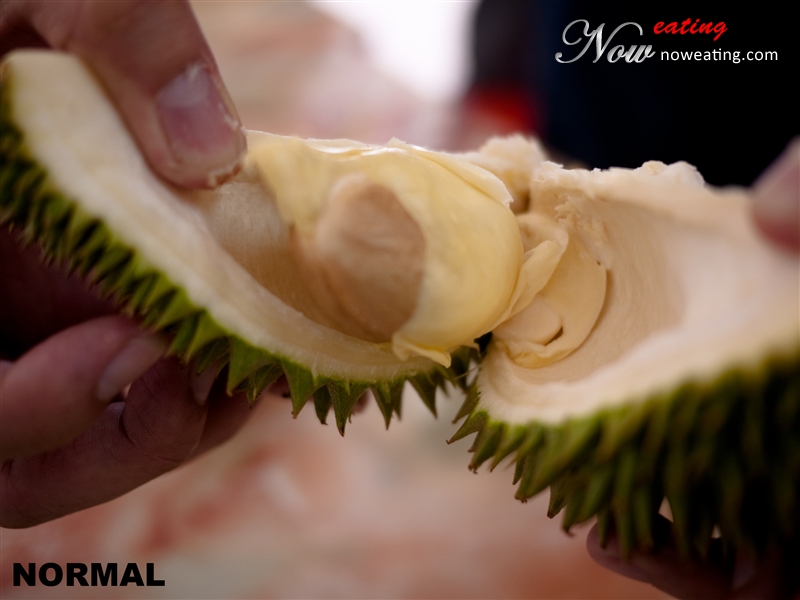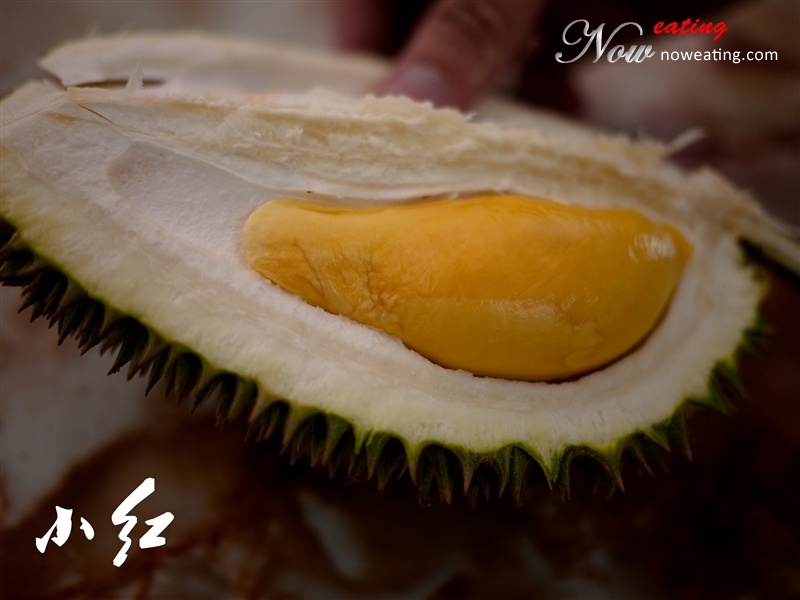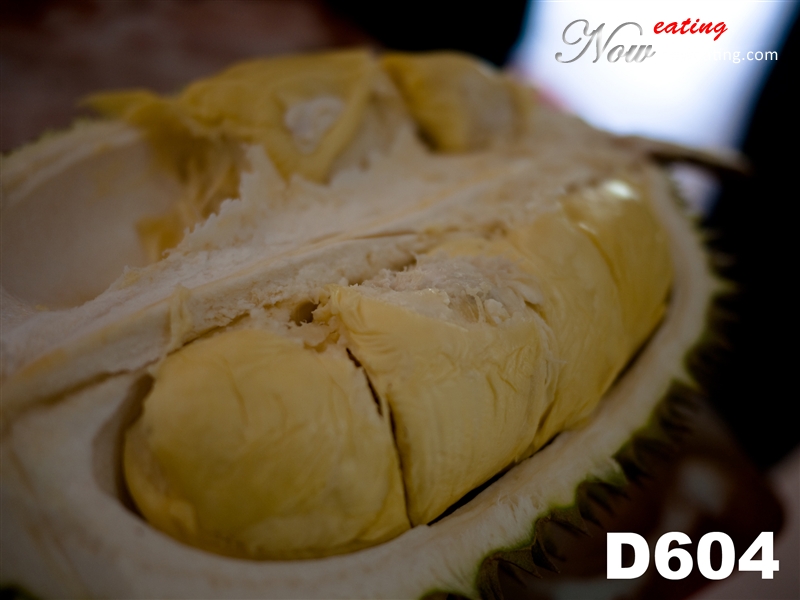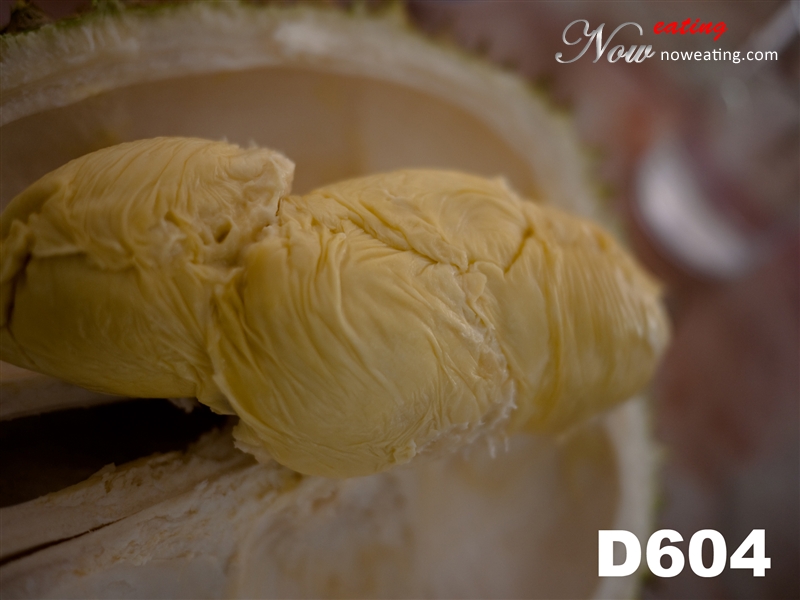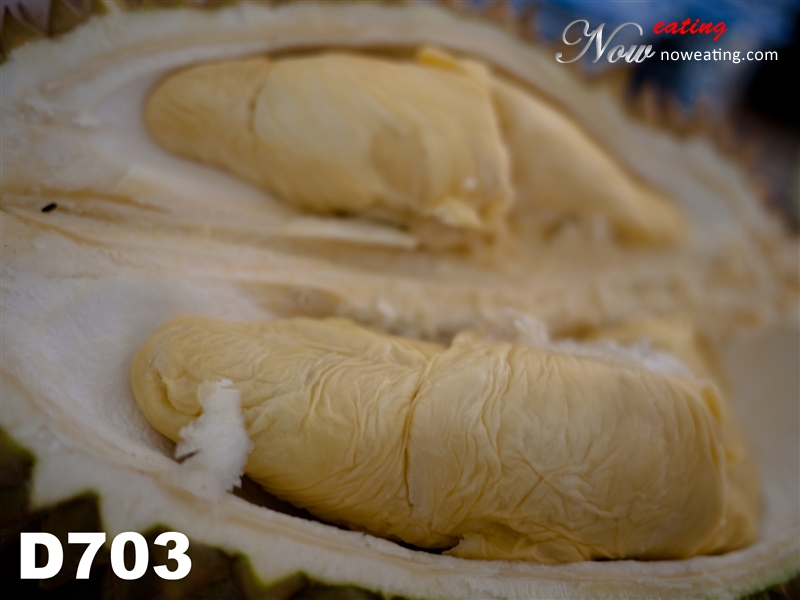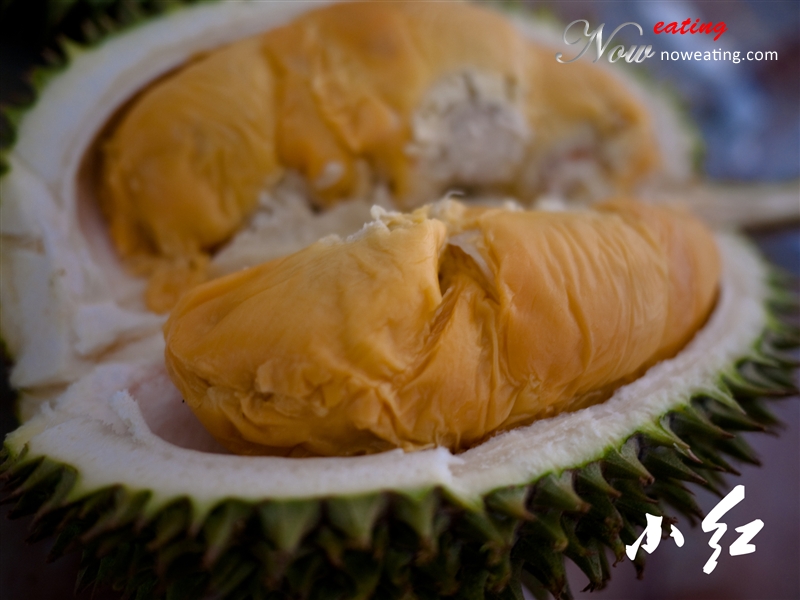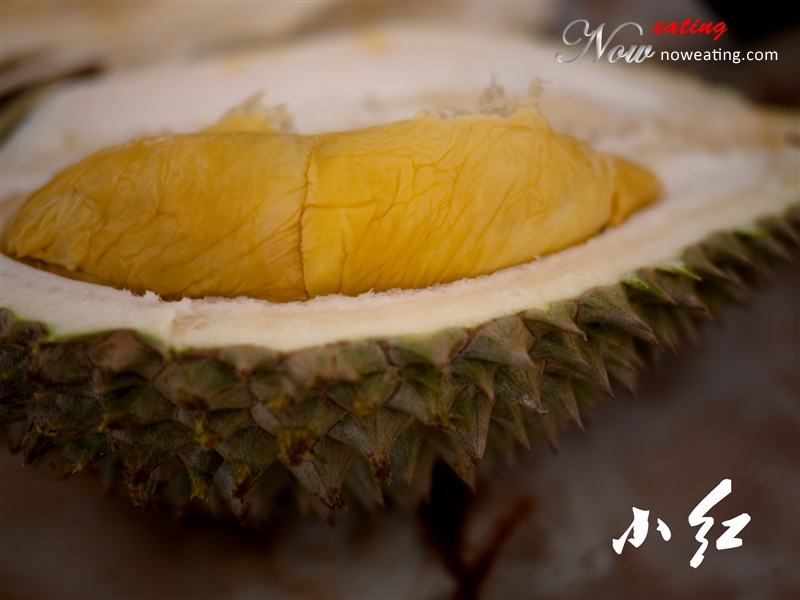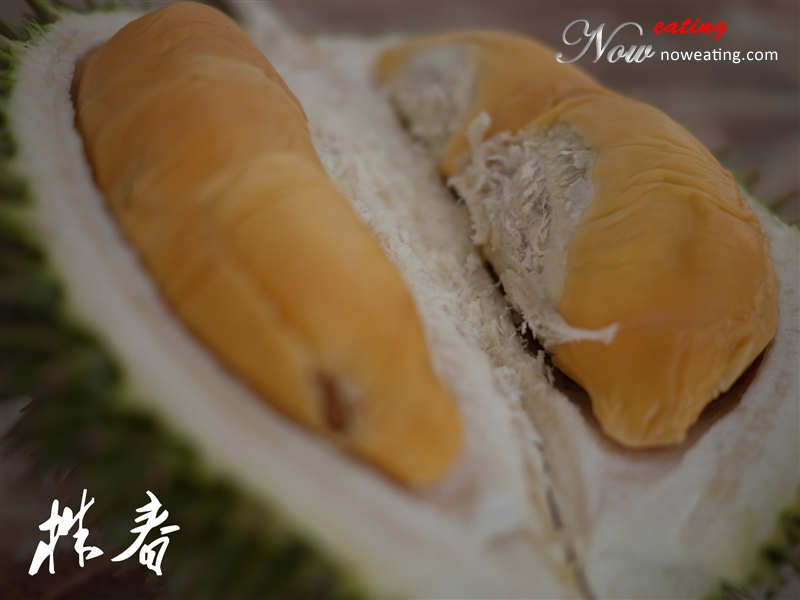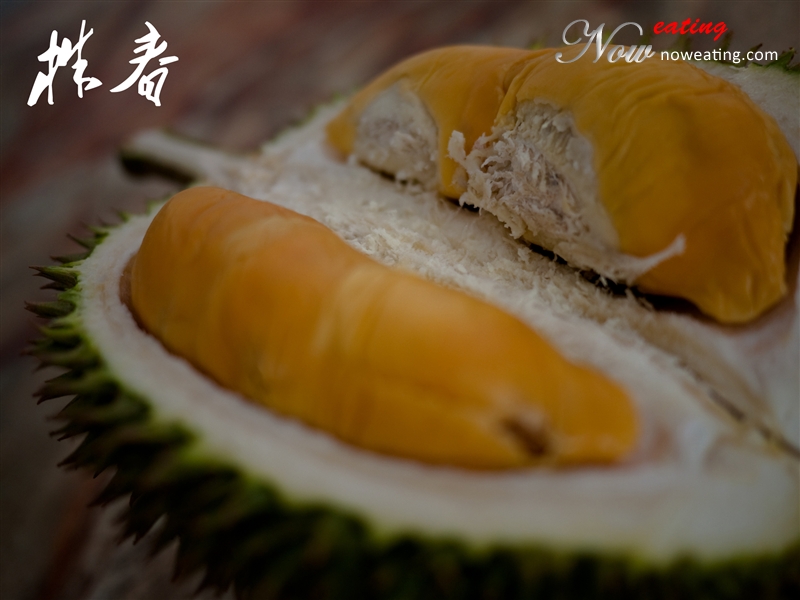 For the first trip, we enjoyed Little Red 小红, D604, D703, and Zhu Chun 株春. They are far more delicious than normal unbranded durians. However, the first trip was disappointing as some of the branded durians had not fell down yet due to raining session. We were expecting Bak You 肉油 and Green Skin 青皮. My colleagues preferred bitter type of durians.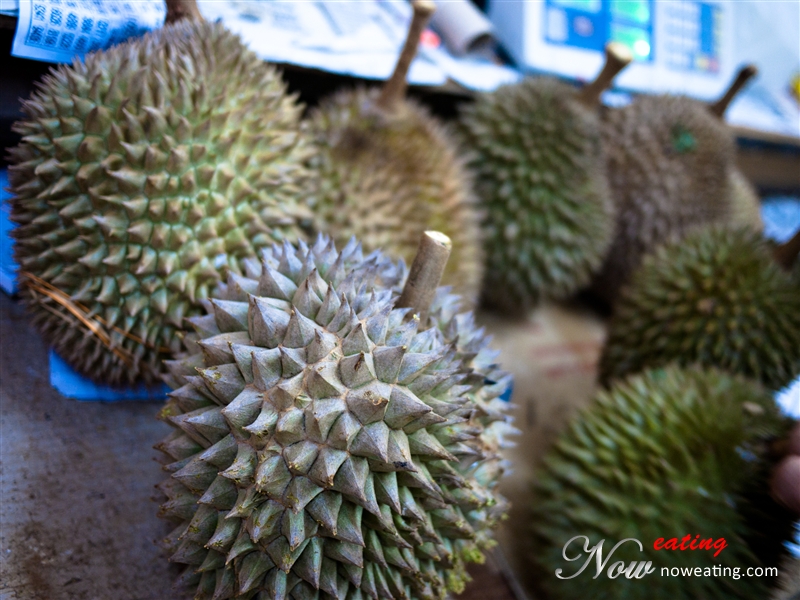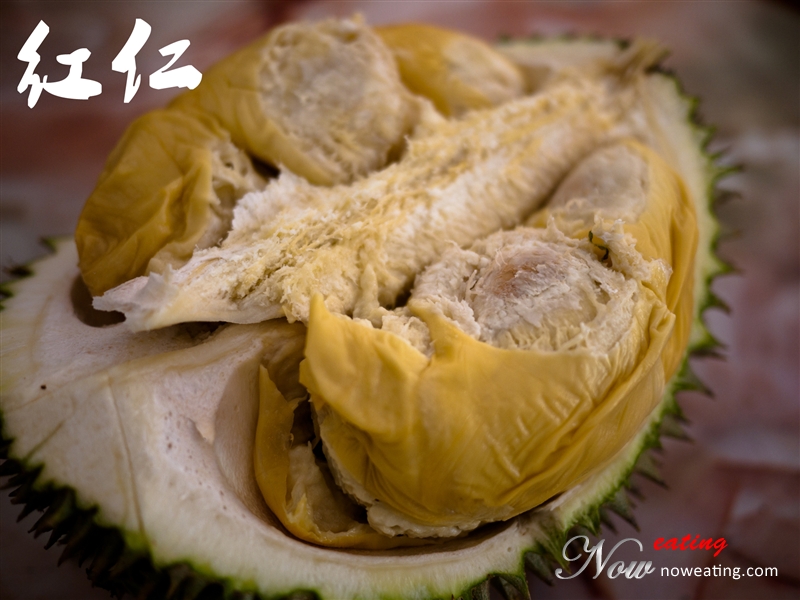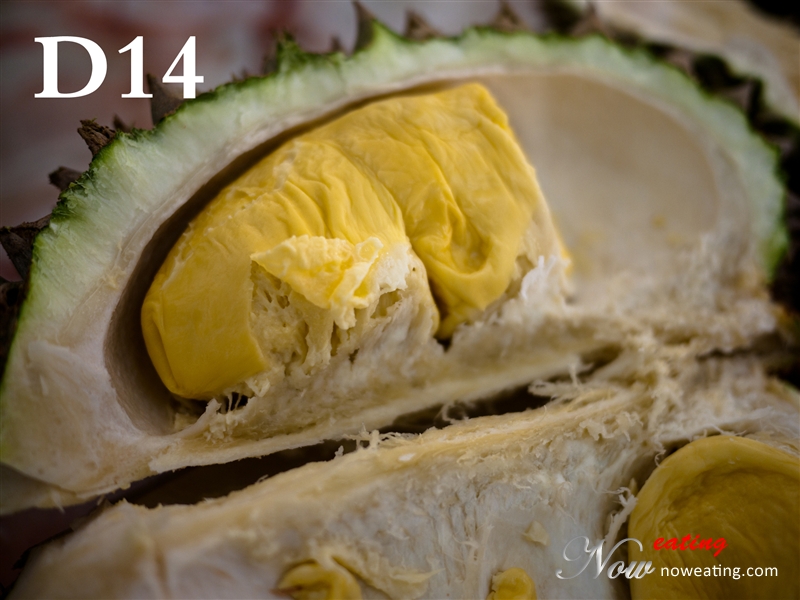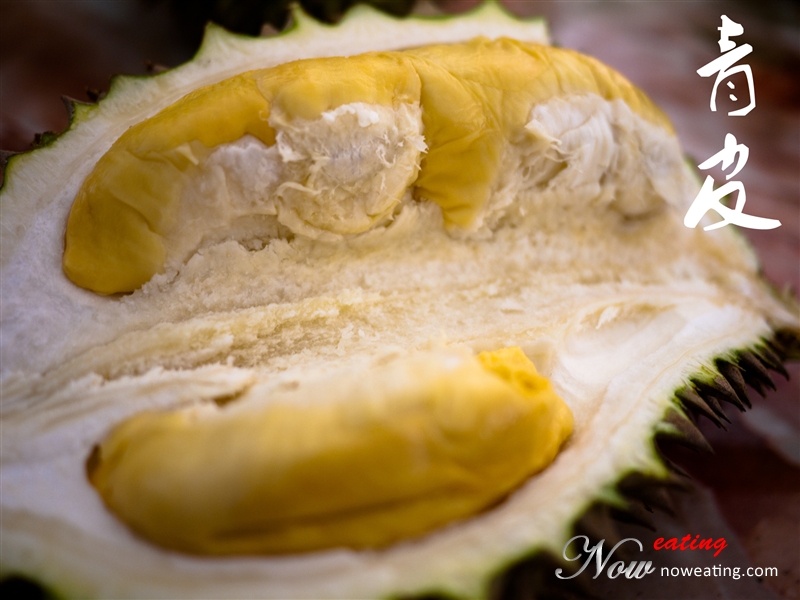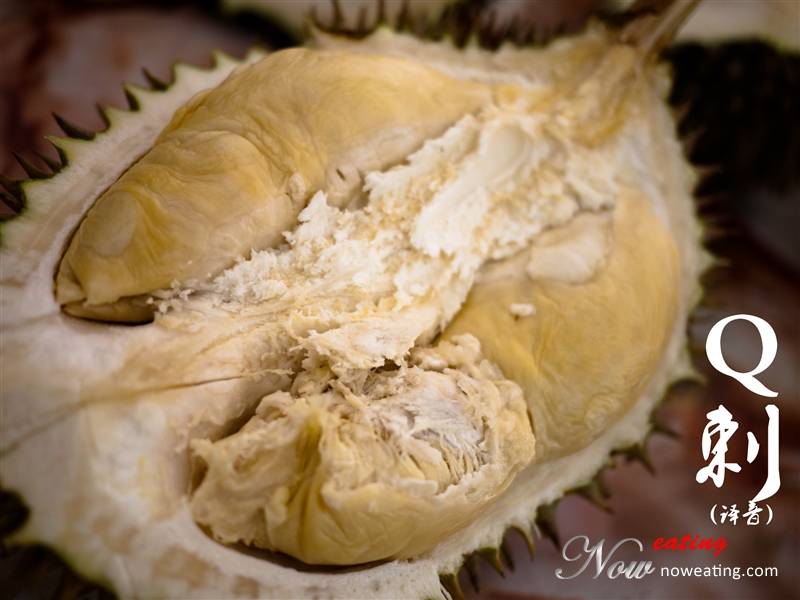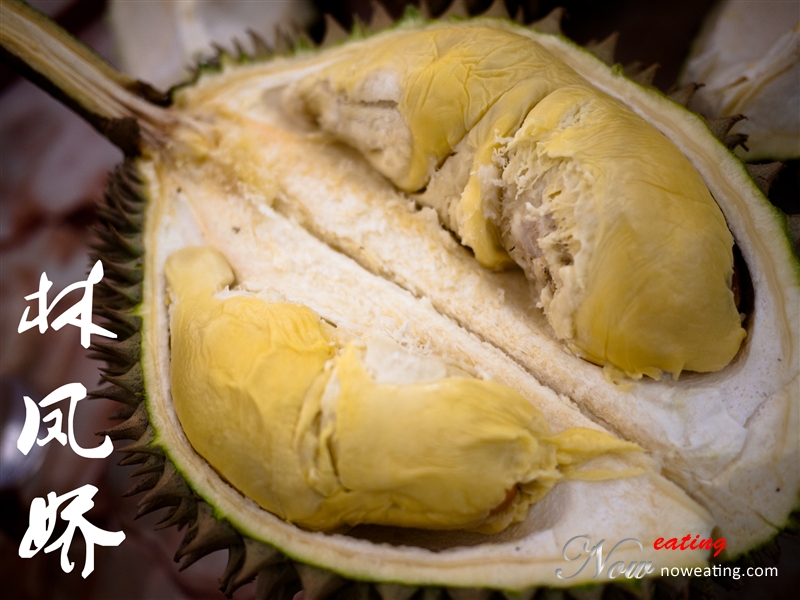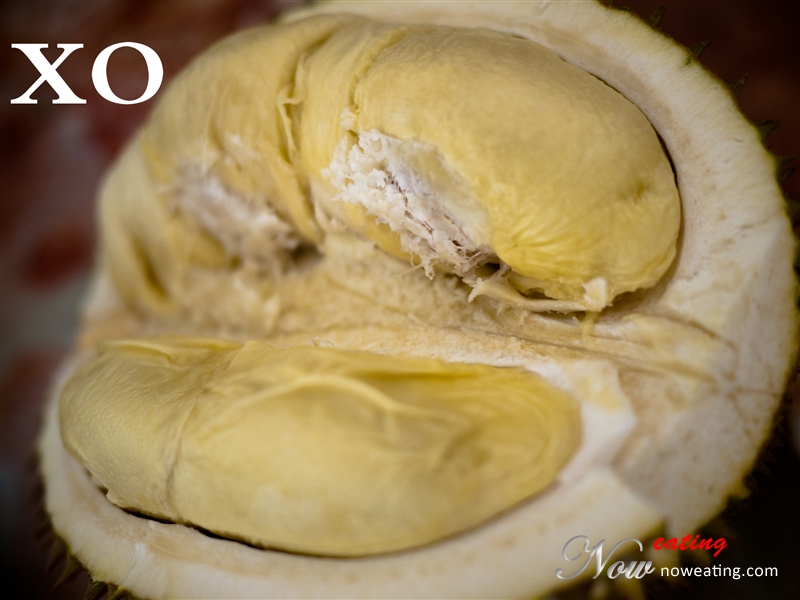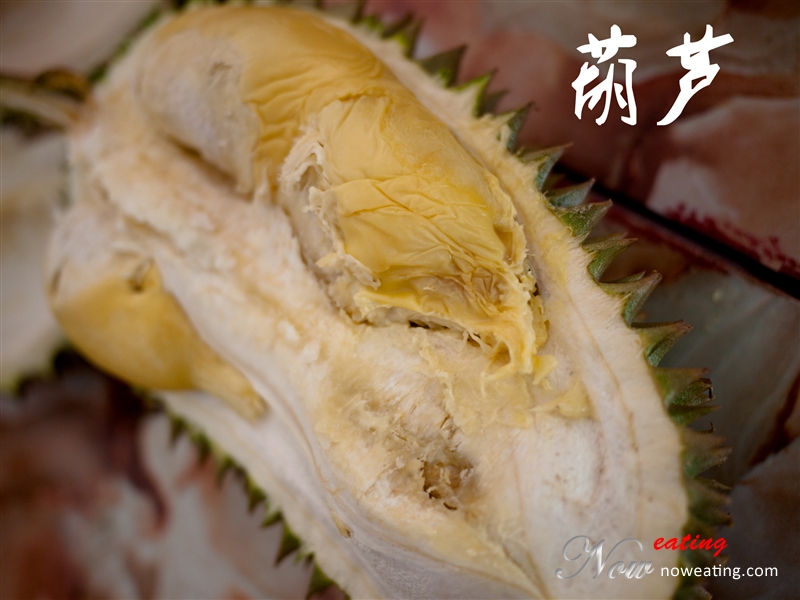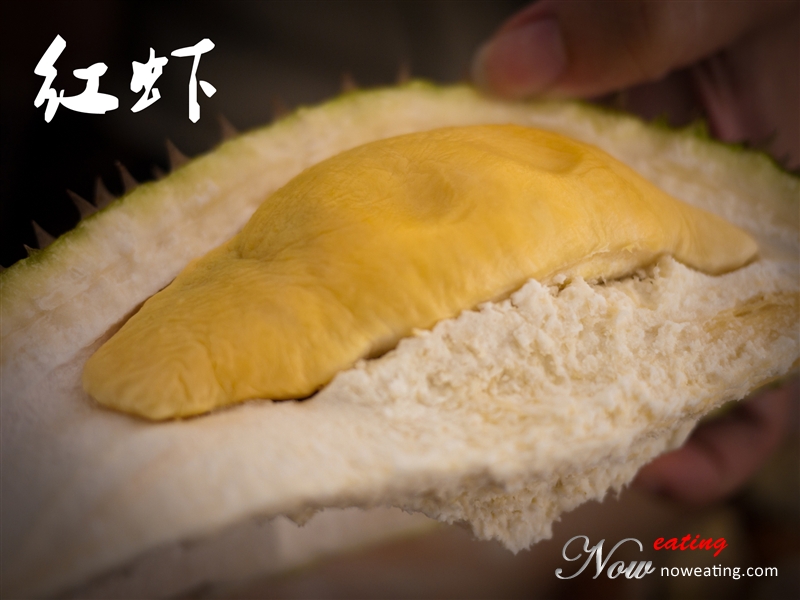 23 days later, we went to the same stall again. This time, there were branded durians, such as Ang Jing 红仁, Hor Lor 葫芦, D14, Green Skin 青皮, Lim Feng Jiao 林凤娇 and Ang Heh 红虾. The owner also offered a special durian with wine taste, or simply known as XO. As a whole, the winner went to Ang Heh. It was soft and smooth with strong aroma. The pulp was thick and sweet with a bit bitter (甜中带苦).
Overall, 8 persons of us tried 11 durians that day if not wrong, and it cost RM120 (each person RM15). The owner was quite friendly and offered us extra durians when we found out that some of them were less than satisfactory.
Here's the contact detail in case you would like to make reservation.
The gallery was not found.
118 was not only the durian stalls in Balik Pulau Wet Market. In fact, there was another stall I visited. This time, I brought along a Japanese friend. Surprisingly he liked durian as well. Sadly I could not remember all genres I tried this rouund, except green apple 青苹果, in which my Japanese friend found it quite sweet and tasty. He preferred sweet than bitter type.
Thanks to the owner and also my friend who treat me the durians.
Taking durian photo is a challenging task for little birdie like me. First, all durians look the same. Second, you need to remember different species of the durian you enjoyed. Lastly, you have to eat also! Others won't wait for you to finish taking photos.
As a whole, this year's durian session was kind of disappointing due to raining session, but still worth a try (not to mention that it is only once a year). Do pay Balik Pulau area a visit. You will find some durian stalls at the road side.