After the dim sum, I spent my evening at Strada Caffe, a casual dining place in Kyrstal Point, Bayan Lepas, Penang. We were invited to review the food there and spent 4 hours there snapping and tasting food. In this post, I will introduce some dishes I tried that day.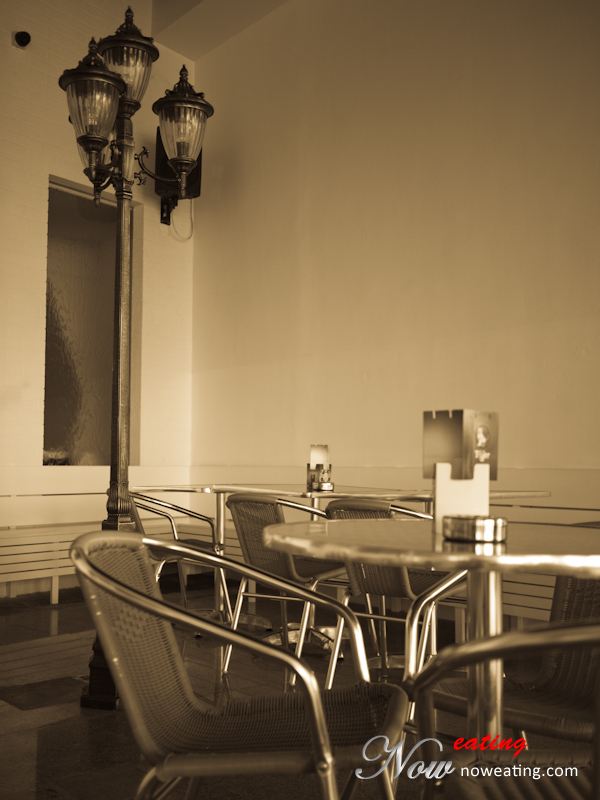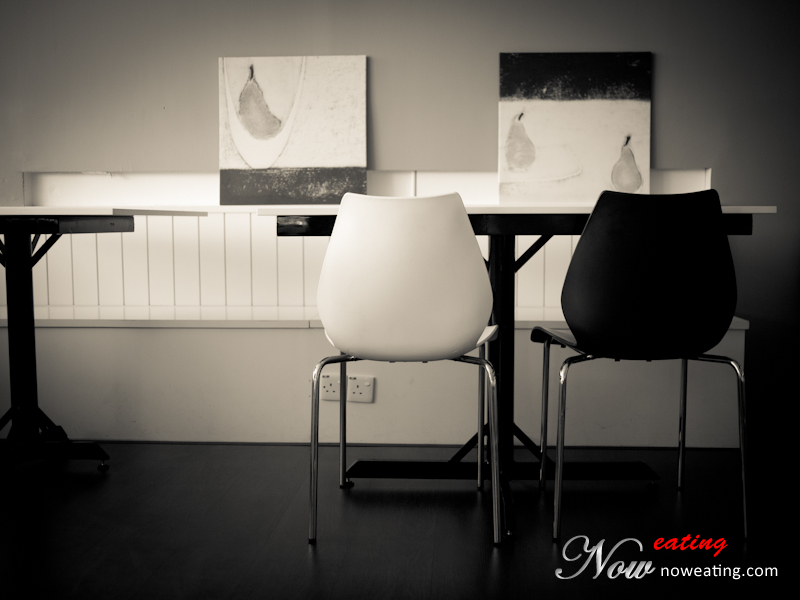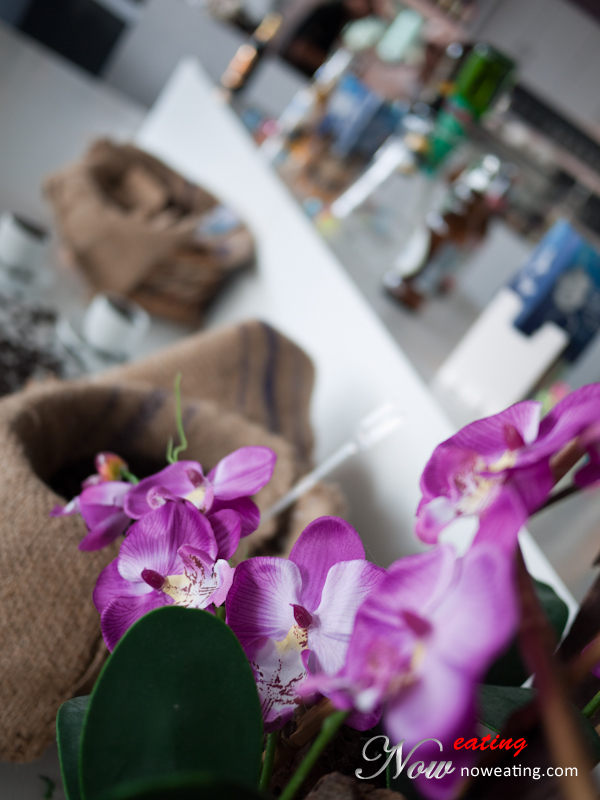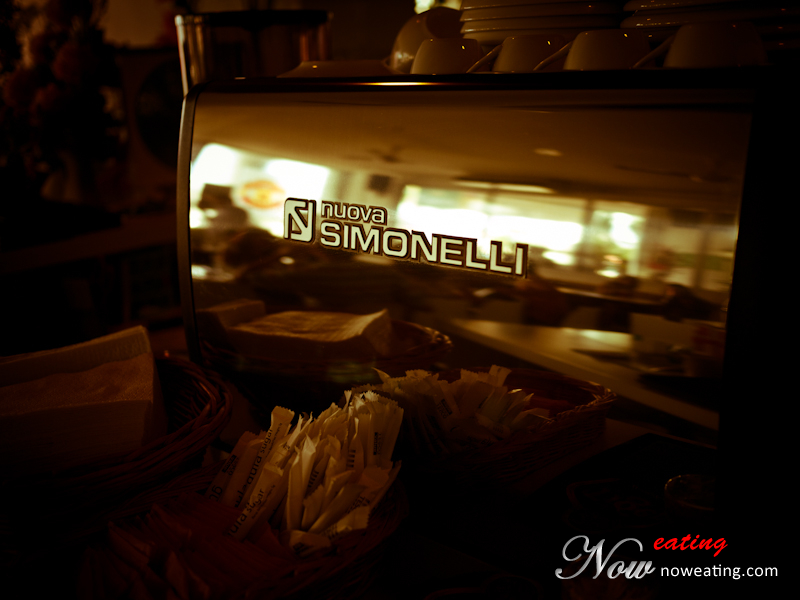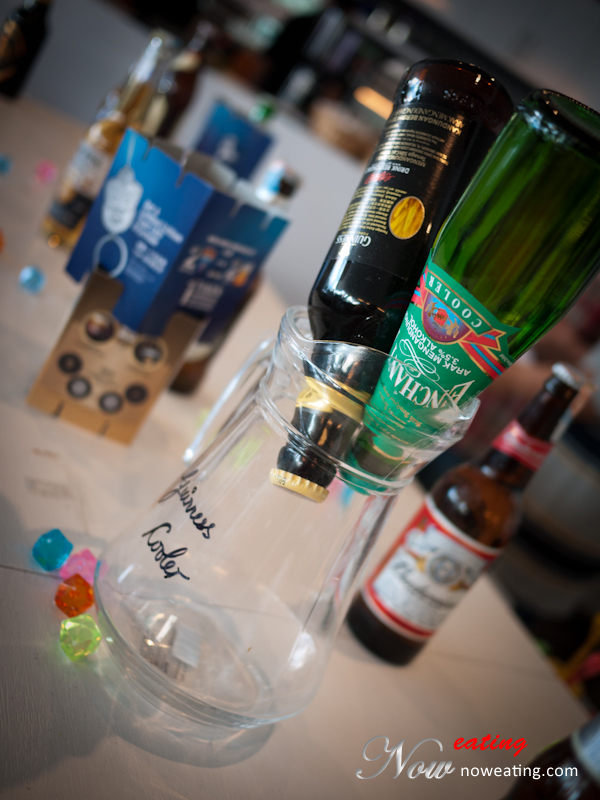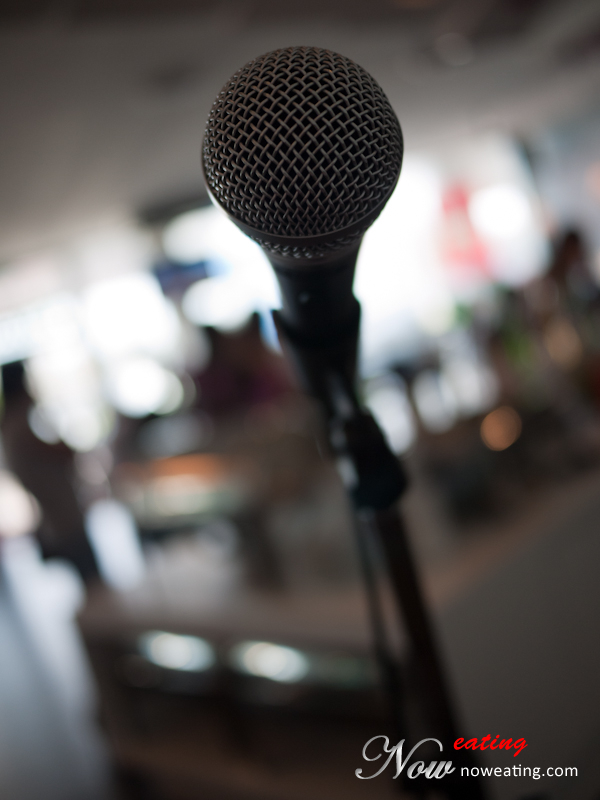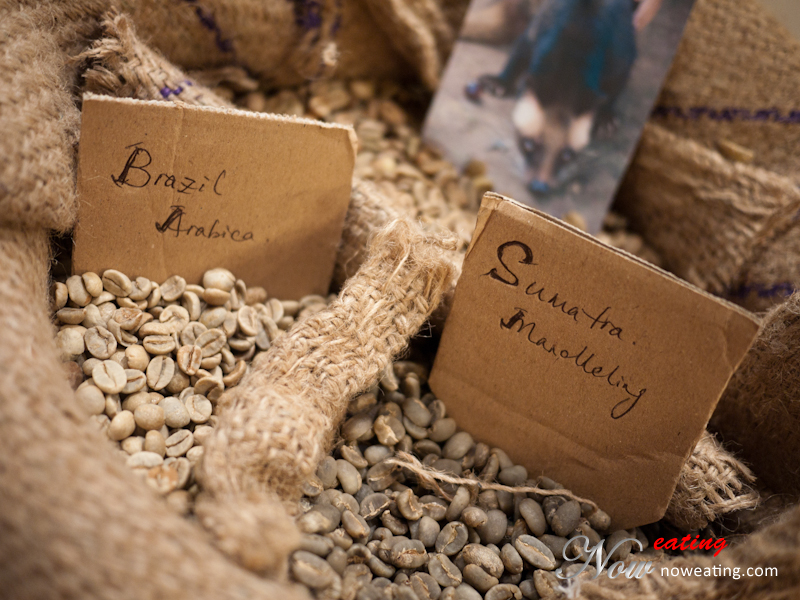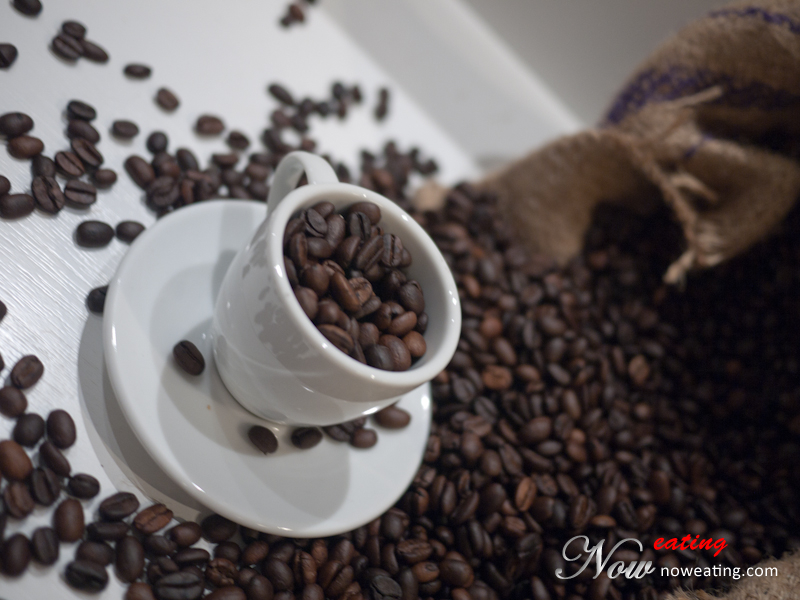 The place is air-conditioned and separated into three areas – non-smoking area, smoking area, and private "cubes".  The moment you walked in, the coffee aroma stormed your nose. Yes, one of their specialties is coffee.
We tried some starters, Asian Delights and Western cuisines that day. The first item arrived on the table was Green Garden Salad (RM8.90). It consists of lettuce, capsicum, onion, croutons, sun flower, seed, egg and smoked chicken, served with house salad dressing. The sauce was actually home-mixed. Tasted good.
Surprise! It has Seafood Chowder in Bread Bowl (RM15.90) as well. The seafood was simmered with mushrooms, carrots, potatoes, onions, celery, heavy cream and a touch of butter.  The bread was a bit  hard somehow.
Next we move to Asian Delights. Kam Heong Seafood Combo (RM8.90) was not bad. It consisted of prawns and squid rings in Kam Heong sauce, and topped with an egg and prawn crackers. You usually find this kind of dish in choo char outside. Surprisingly it tasted as good as the one outside.
Next is Salted Fish with Chicken Fried Rice (RM8.90). The chicken wing tasted sweet with coated honey. The fried rice was lack of "Wok hei" but the overall taste still okay.
For western food, the Mongolian Chicken (RM15.90) was good. The sweet and spicy sauce tasted good. The coleslaw tasted like the one in KFC.
They do have some yummy milkshake with ice cream (a.k.a frappes). From the figure above, there are Choco Banana Frappes (RM8.90) and Strawberry Kiss Frappes (RM8.90). Some preferred Strawberry while some prefer Choco Banana. I prefer Choco Banana Frappes as it is less sweet.
If you don't like banana favor, you may try Chocolate Chip Frappes (RM8.90). It tastes excellent as well.
I liked that Mango Frappe (RM8.90) as well. Another item in the figure above was Orange Jewel Milk Shake (RM7.90).
More important are their espresso, coffee, and latte. They really did invest in espresso machine and have nice latte art on top. I don't have a chance to try that day but they looked tempting.
Other than asian delights and western food, the cafe also provides cakes.
We tried 3 favorites that day – (from top to bottom) Marble Cheese, Chocolate Mint, and Oreo Chillied Cheese (all at RM6.90/pc). I liked them all and fortunately the cheese taste were light, in which I prefer. Else it is hard to get rid of the cheesy smell before you go to sleep even you swallow whole bottle of Listerine.
Finally, we had iced coffee slush (RM9.90). It was the mixture of liquid plain coffee with a scope of vanilla ice-cream. It tasted bitter at first when you put a spoonful into your mouth, but sweet in the end. You probably will see two face reaction when eating this. Kind of unique experience.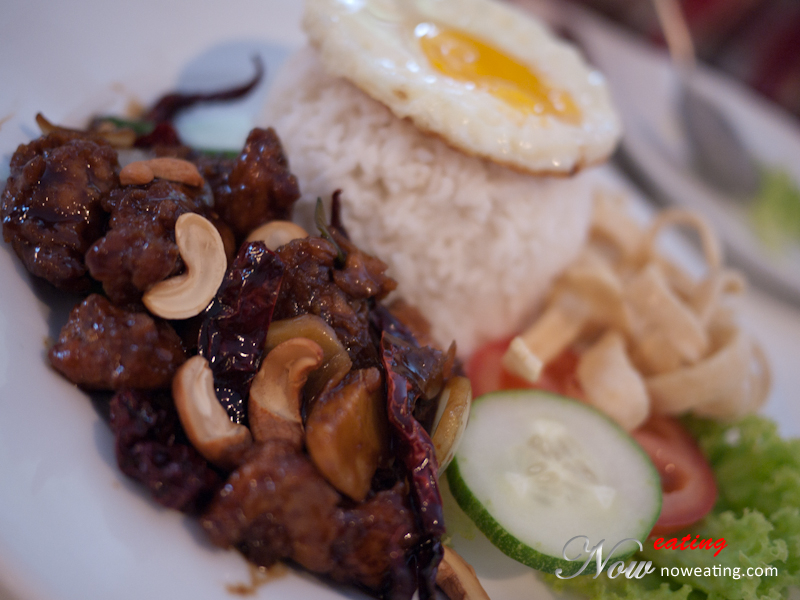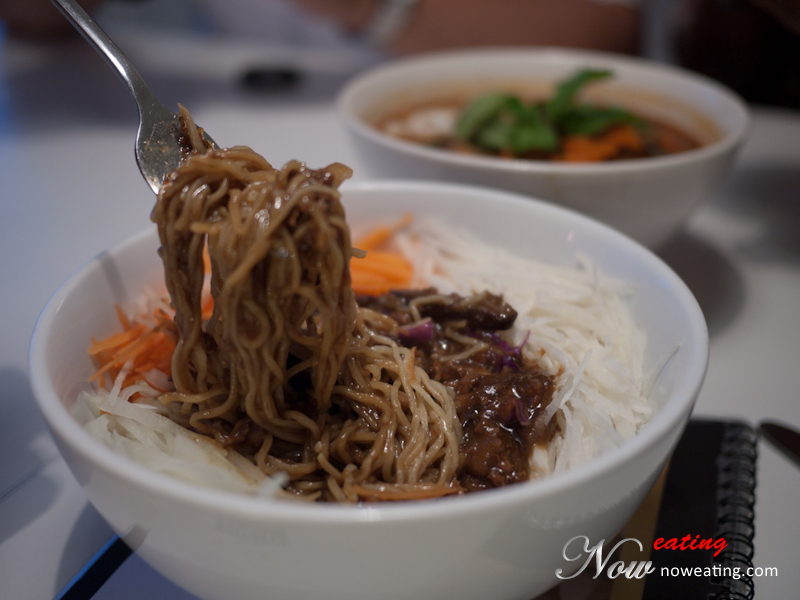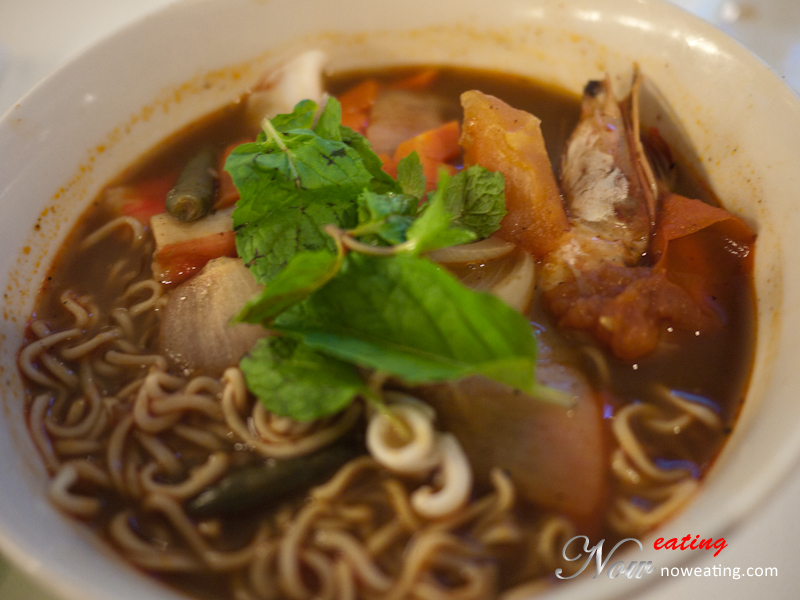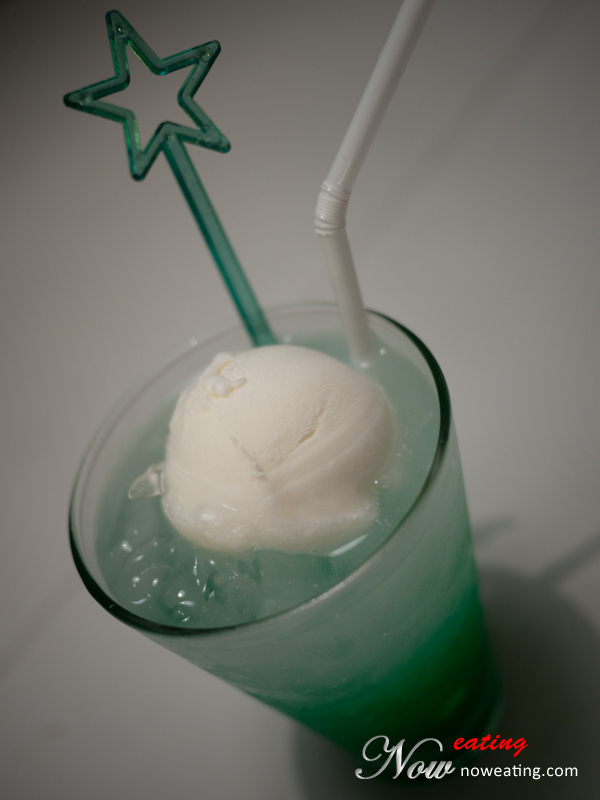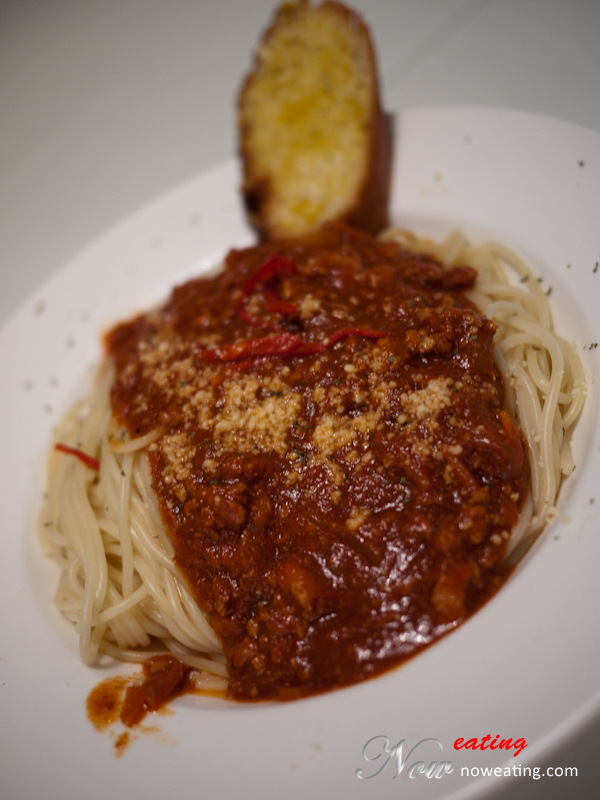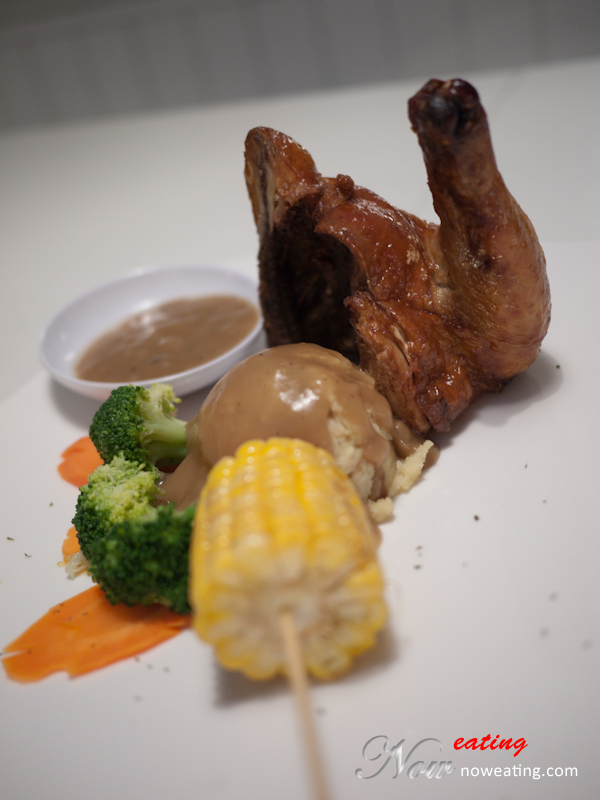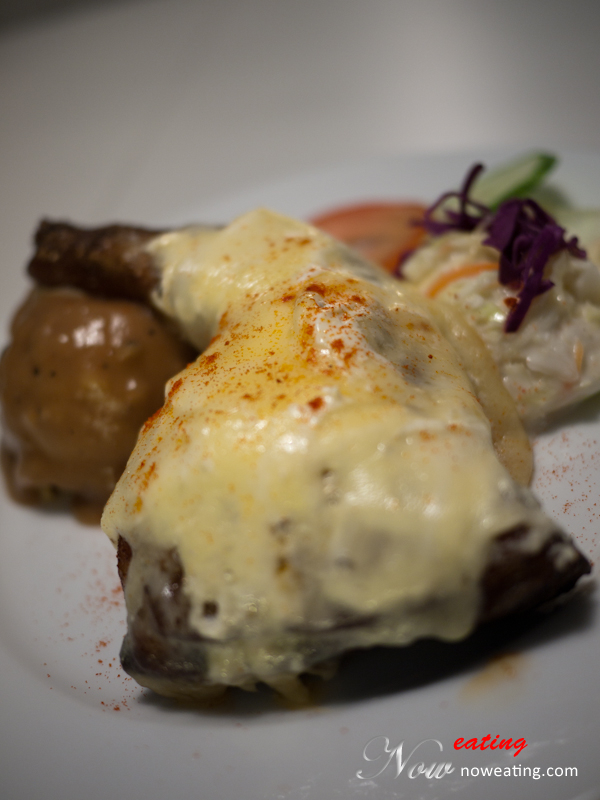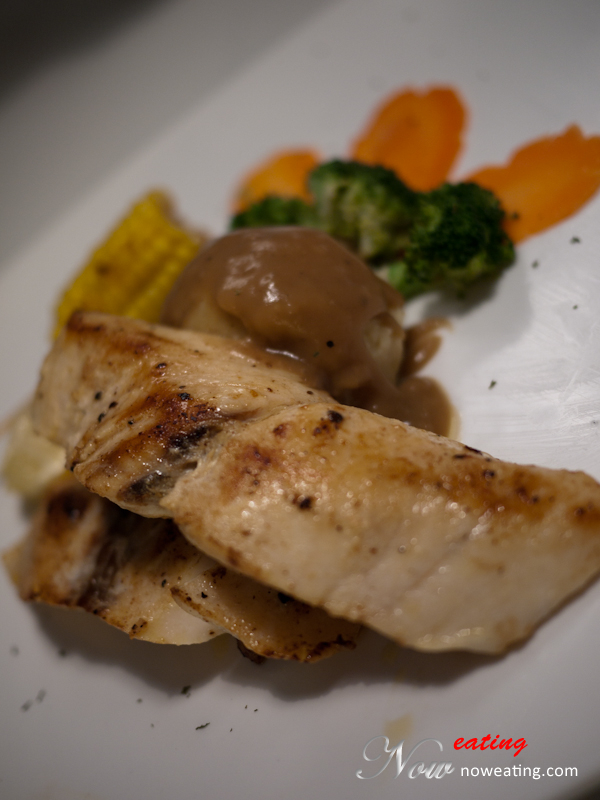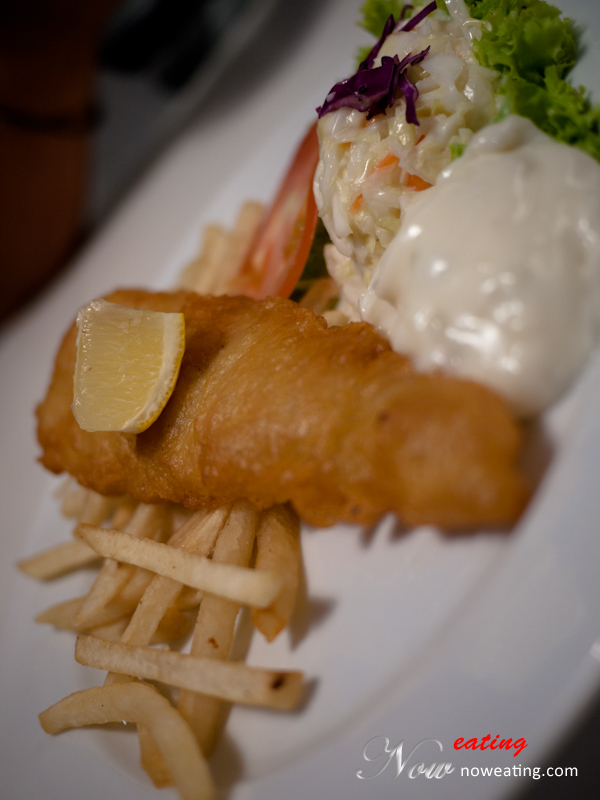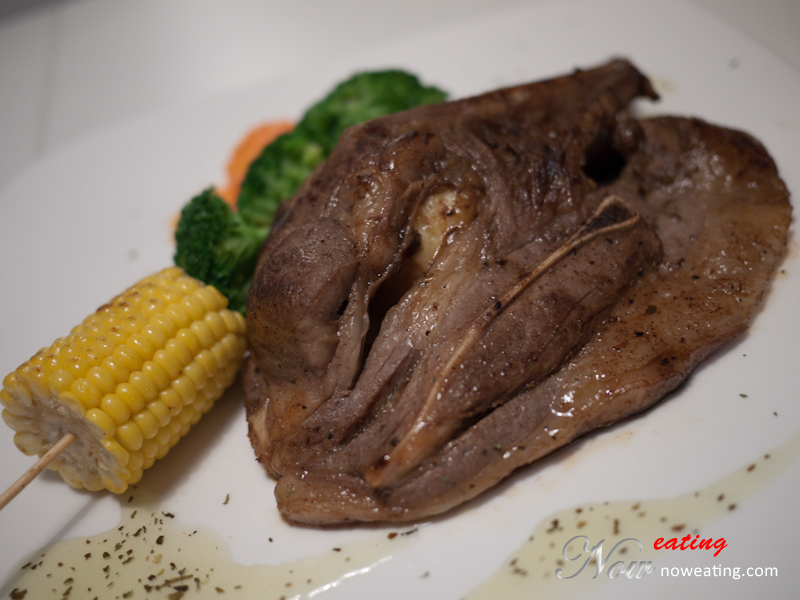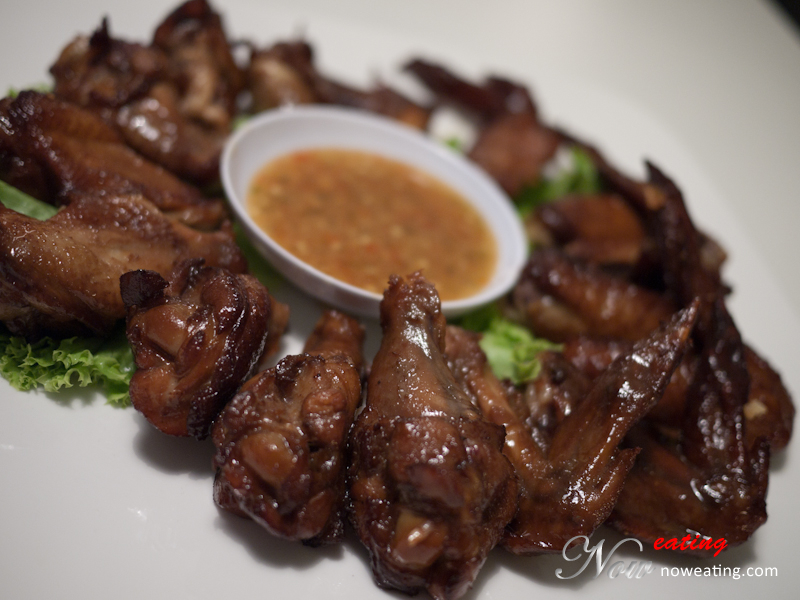 We had too many items during that night. For the rest, I just made them into slide shows. Below are the price lists sorted in the way they appears in slide show:
Kung Pao Chicken (RM9.90) – Stir fried with kung pao sauce, served with cashew nuts, fried egg, prawn crackers and rice.
Bao Zhiang Mien 爆酱面 (RM11.90) – Noodle in house-blended gravy, with minced chicken and 3-colored vegetables.
Tomyam Seafood (RM8.90) – A choice of bee hoon or instant noodles.
Ice Bear (RM6.90)
Italian Lime Soda Float (RM6.90)
Spaghetti Bolognese (RM9.90)
Caffe Strada Roast Chicken (RM13.90)
Cheezy Grilled Chicken (RM17.90)
Grilled Butter Fish (RM19.90)
Fish and Chip (RM8.90)
Grilled Lamb Shoulder (RM19.90)
Caffe Strada BBQ Chicken Wing (2pcs RM5.90, 4pcs RM9.90) – served with house chicken wing sauce
As a whole, a "not so" casual dinning place in business center. At one end, it is a hang out place with people singing (similar to Station 1). At another end, it is like mamak stall in which you can catch football event there. At another another end, it could be a preferable place for couples and families due to quality of food :headache: Anyway, we could see that the owner did invest on coffee machine. They do have some specialties, such as home-made garden salad and cakes.
| | |
| --- | --- |
| Place Name: | Caffe Strada |
| Cuisine: | Mixed |
| Address: | Block 1-01-12, 13 & 14, Krystal Point Corp Park, Lebuh Bukit Kecil 6, Krystal Point II, Bayan Lepas, 11900, Penang, Malaysia |
| Tel: | 04-6436643 |
| Email: | [email protected] |
| Working Hour: | 12pm - 12am (9pm onward happy hour) |
| Last Visit: | 14-August-2010 |