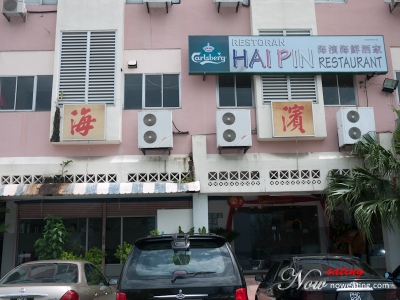 Back in one of the raining July afternoon, colleagues and I went to Hai Pin Restaurant 海滨海鲜酒家 in Lebuh Macallum 五条路 for lunch. What so special about this restaurant is there are set meals in which you can choose certain number of dishes and the price is based on headcount, each for RM9. For example, eight of us only need to pay for RM9 x 8 = RM72 for the meal, with unlimited rice and Chinese tea. Is it worth the price? Let's see.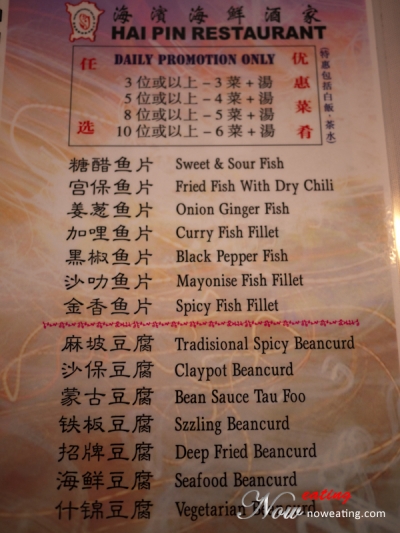 This is the menu for the set meal. For 8 to 9 persons, we were allowed to select 5 dishes + 1 soup. I actually had a question remained unasked: is the portion for 9 persons more than 8 persons?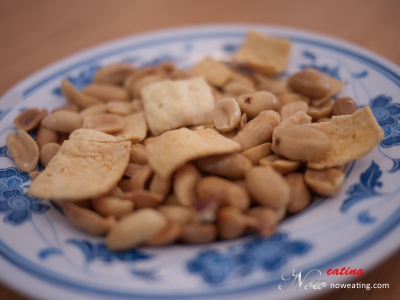 The nuts costs additional RM1.50.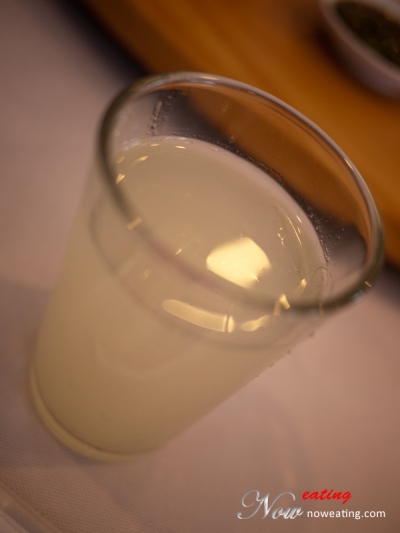 We actually ordered additional drink, namely sea bird nest drink 海底燕窝水 (RM10 per jar). It was actually not the birdnest, but a type of seaweed in which the texture is similar to bird nest.  According to the female owner, the reason why she looked so young is because of this drink :vomit: Too bad there were some flies flying around and one of them dropped into my bird nest drink. Of course, I then send it to heaven.
:kick2: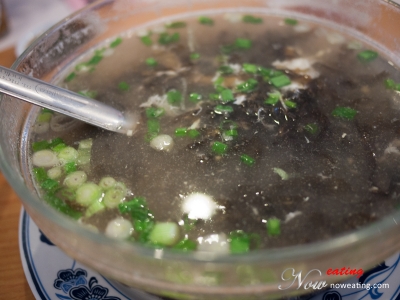 The soup was quite standard – seaweed soup.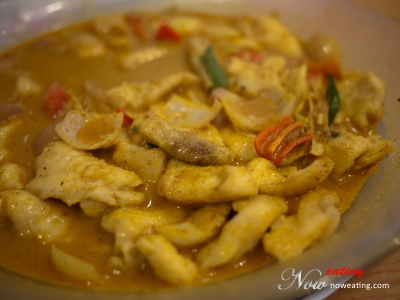 For the fish, we ordered Curry Fish Fillet 咖哩鱼片. The curry was not bad and was one of its specialties. The fish fillet somehow had fishy taste.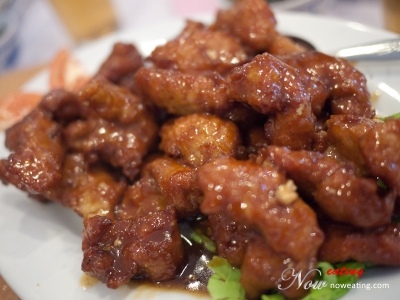 Next was Barbeque Sauce Pork 烧汁骨王. Maybe we were hungry, it tasted good. A typical dish can be found in many Chinese restaurant.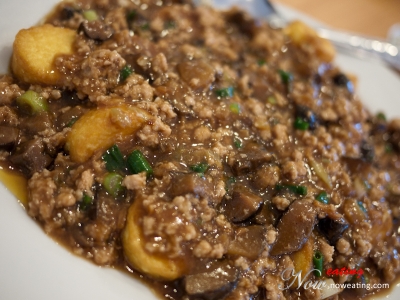 Next was Fried Bean Curd with Minced Pork and Salted Fish 咸鱼肉碎豆腐. Best served with rice.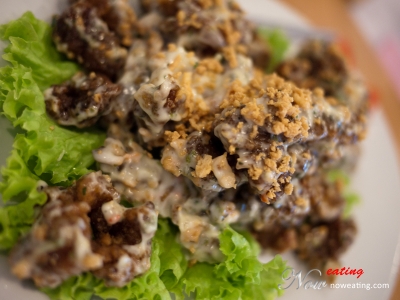 Another specialty of the restaurant was its mantis prawn in salad mayonnaise 天律炸虾羔. The mantis prawn was mildly fried to golden and topped with mayonnaise. Fresh and tasted good. Note that both bean curd and mantis prawn were not in the set meal selection menu but you can add them from ala-carte menu.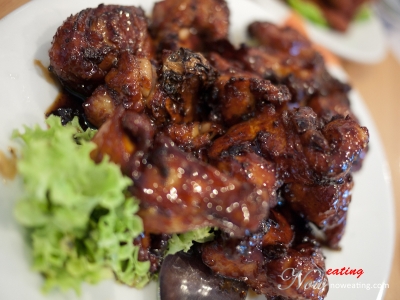 Finally, the Thai Fried Chicken 香辣炸鸡. In some restaurants, it was called Fragrant Oil Chicken 香油鸡. It was a bit hard and oily in my opinion.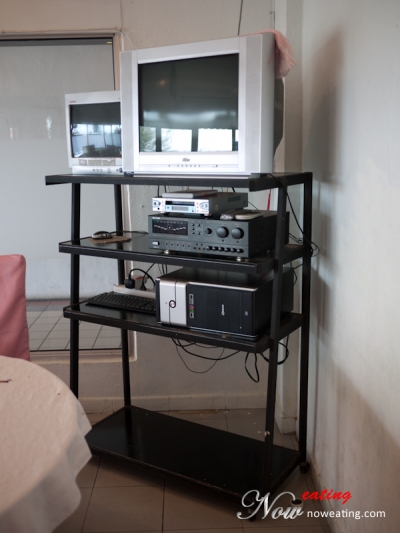 That's all for the food. Worth or not, you decide. We also noticed a karaoke system in our private room. A bus of tourists also came here for lunch during that day. It looks like a common lunch place for tour agents. The wait time could be longer if you are unfortunate enough to bump into the tourists.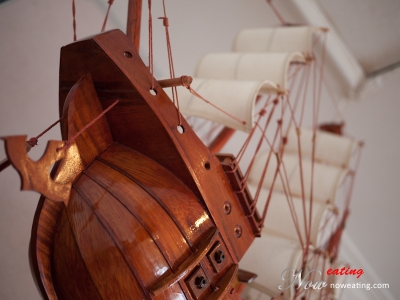 If you are sharing your meal with friends/colleagues and worrying it could be over budget, this is a good place to dine in. A tips is to compare the price of the same item in ala-carte menu and pick the most expensive one. It was a common place to conduct event. It even has a ballroom dancing floor. Parking could be a bit difficult and you may get charged for the parking fee.
| | |
| --- | --- |
| Place Name: | Hai Pin Restaurant 海滨海鲜酒家 |
| Cuisine: | Chinese |
| Address: | Macallum Street, George Town, Penang, Malaysia |
| Tel: | 604-2610748 Fax: 604-2638819 |
| Last Visit: | 20100701 |