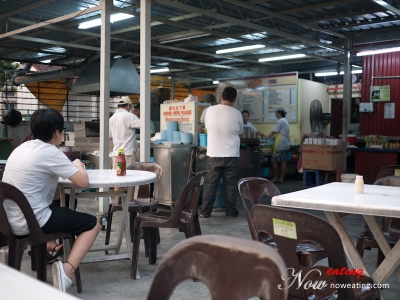 Sometimes in the evening I went for hiking at Youth Park. Driving all the way up to Youth Park took some times so I might as well enjoy my dinner somewhere around there. One of the stalls I tried was Mount Erskine's Hainan Western Food 白云山西餐, a.k.a temple western food.
Parking there was convenience if you reached there early. The stall opens from 6:30pm to 12am. Sadly, the last time I went there, there was an illegal parking boy collecting $$ near apartment side >:/ I seriously don't like this daylight robbery! He could be hired by the stall as he was so noticeable and yet the stall did not take any action. I ended up parked at another end.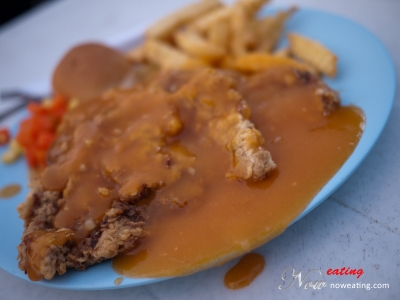 During my first visit after few years, I ate too many wasabi peanut before arriving and my tongue was paralyzed. One thing to note is that the stall served pork. I ordered pork chop (RM7.00, previous RM6.50) and the portion could be considered generous. Sadly my tongue was paralyzed and couldn't comment much other than the homemade gravy had overflow to my table.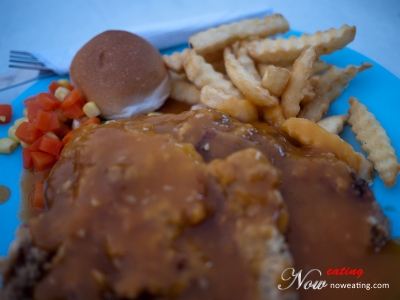 The side dishes were very very normal. Few frozen peas, carrot, and corn, a plain bun, and french fries.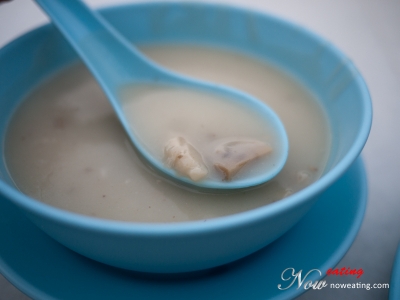 I ordered their mushroom soup (RM2.50). It was like canned mushroom soup with added ingredients such as mushroom slices. Of course there are much better mushroom soup out there.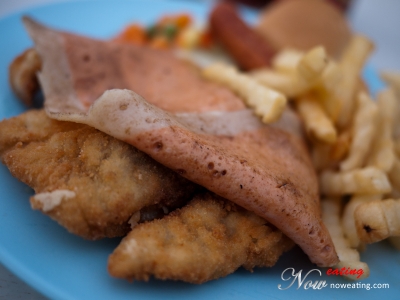 For the second visit, I ordered Chicken Maryland (RM8.50). The usual banana was replaced with a bacon. Not bad and not oily but it could be too dry for some.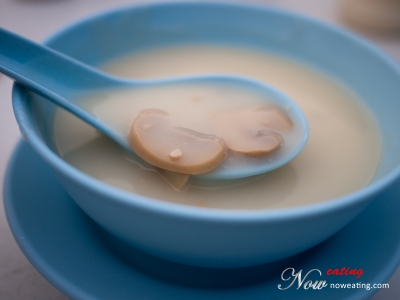 One thing to comment on was the price on the western food. Compared to prices shown in some blogs back in year 2009 (here and here), the price had increased 50 cents when I last dine in on August 2010. Only mushroom soup remained unchanged. It was understandable since daily goods increased as well. However, personally I felt that the service quality could be better. Almost all staffs had "you-own-them-money" look. Western food, local attitude. Maybe it costs hundred of dollars to smile. With so many western restaurants mushrooming around, there are better choices out there.
| | |
| --- | --- |
| Place Name: | Hainan Western |
| Cuisine: | Western |
| Address: | Sbh 80I, Jalan Mount Erskine, Tanjong Tokong, Penang, Malaysia |
| Tel: | 04-8995339 |
| Working Hour: | 6.30pm to 12.00am |
| Tax: | No |
| Last Visit: | 20100824 |