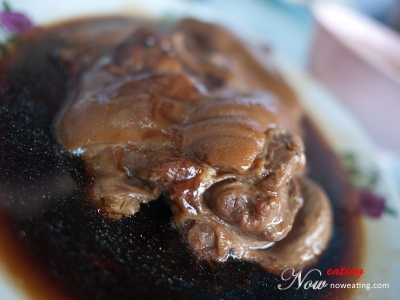 Whoa~ tu kar~ The soy sauce was just perfect… not too salty… not too oily… The whole pork leg was cooked til tender and you still can see the steam above the shinny skin. That was another crazy afternoon in which we travel all the way from Bayan Baru to Butterworth just to have our lunch.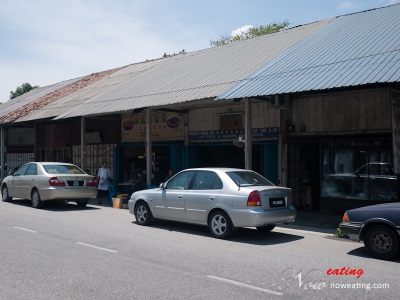 If you are coming from Penang Bridge, you need to take exit to Butterworth. Junctions could be a bit messy once you reached ferry terminal area there. Refer to map below or use a GPS. The restaurant was located opposite of Shell big gas reservoirs and is an old wooden building.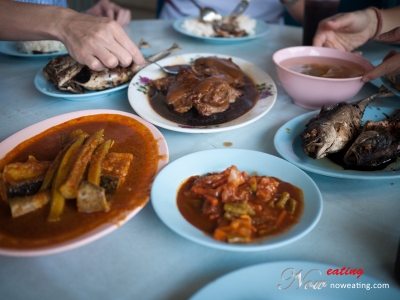 The coffee shop is actually selling mix-and-match kind of food (a.k.a economic rice). You can approach to the counter and take the food you like, or just make some orders and the food will be served to your table shortly to share with friends.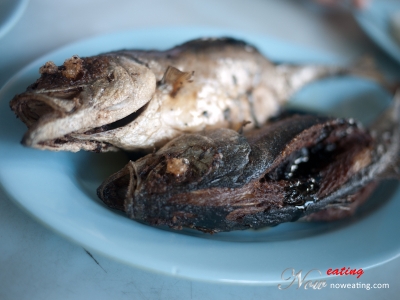 Other than the sauces braised pig's fore leg 酱油猪脚, another famous dish is the Rempah Fish (Stuffed Fish with Sambal). Fish used was hardtail mackerel (a.k.a. Ngeh Buey in Hokkien). This is the only fish suitable for Rempah Fish due to its texture, flavor, and essence. The sambal was generous and not too spicy. It was topped with addition dark soy sauce and it could be messy once finished.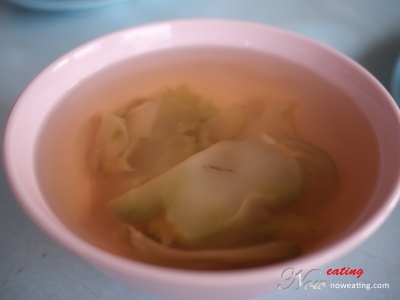 The daily soup. Reminded me of good old time when my mum used to cook this kind of soup for us (seriously I can't recall the vegetable name).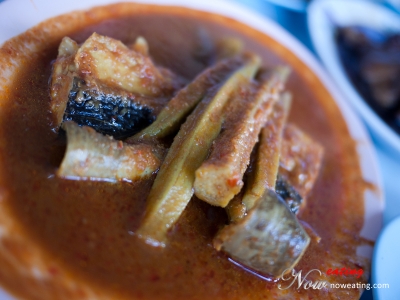 Curry Stringray was still okay. Additional of ginger flower flakes would be even better.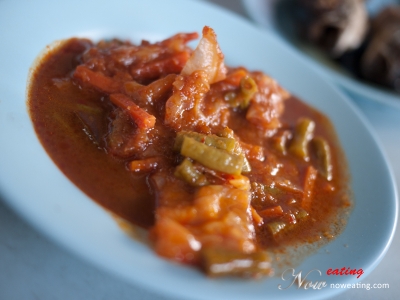 Acar was disappointing. The sauce could be better. Seems like missing certain ingredients.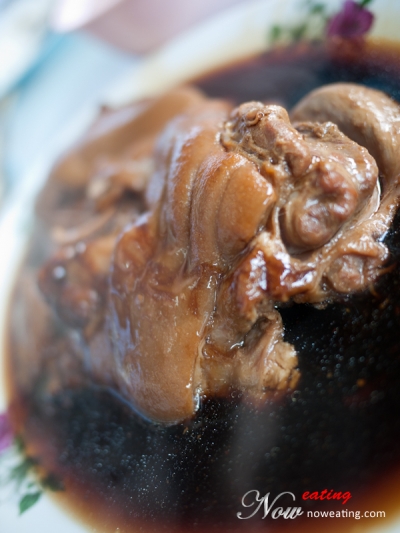 We were still not full with only one plate of braised pork leg and we ordered another one. It was delicious especially on the fat portion. I took 2.5 plates of rice and six of us spent about RM90 there. I could see some white collars enjoying lunch there as well. Note that it only open from 9am to 3:30pm. Will visit this restaurant again on their pork legs and stuffed fishes.
Place Name:
Lean Hup Bee 联合美
Cuisine:
Chinese
Address:
28 & 30, Jalan Pantai, Butterworth, 12000, Penang, Malaysia
Tel:
016-4770660
Working Hour:
9:00am - 3:30pm
Close on every Sunday and public holidays.
Tax:
No
Last Visit:
20100709