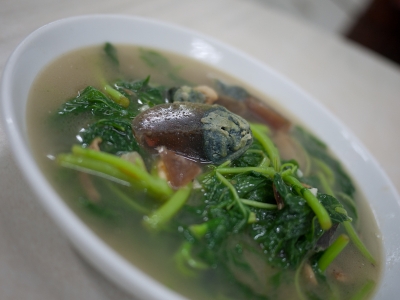 Ahh~ Chinese spinach in superior stock 上汤芫菜 (RM6.00), a dish in which you can only find it in above-average Chinese restaurant, and I found it in Lam Hooi Cafe 南园茶餐室 beside New World Park at Burma Road, Penang. It topped with preserved egg and anchovy.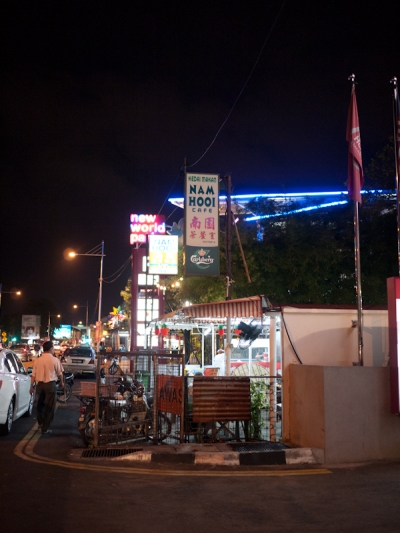 As mentioned, the restaurant is located just beside New World Park. Parking is quite depended on luck unless you are willing to park in expensive New World Park car park. Usually I found my space along the main road.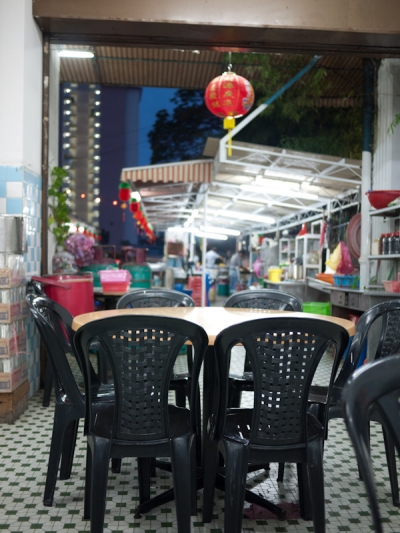 It was an evening in which I fetched a colleague of mine back to Batu Feringgi (Don't ask me why I am so kind hearted), and I felt extremely hungry (Again, don't ask me why I didn't eat dinner with that colleague). My plan was to have a cup of green tea cream and online in Starbuck and I found this place for dinner upon arrival. The place was surpringly empty.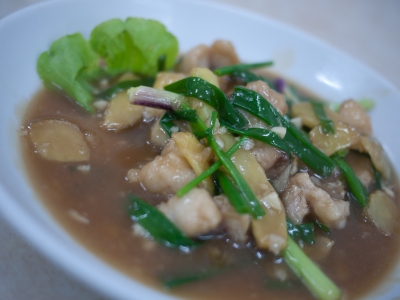 I also ordered Ginger and Spring Onion Fish Cutlets 姜葱鱼片 (RM14.00). Just average and a bit small compared to the price.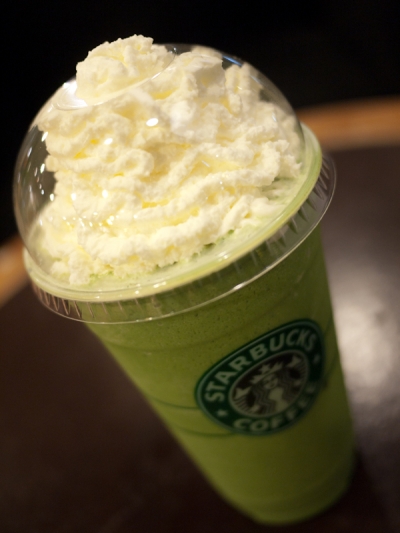 After finishing 2 bowl of rice, it was time to check in Starbuck, had a cup of greentea cream, and wrote this blog. Will visit this restaurant again for other dishes.
| | |
| --- | --- |
| Place Name: | Lam Hooi Cafe 南园茶餐室 |
| Cuisine: | Chinese |
| Address: | 100A, Jalan Burma, George Town, 10050, Penang, Malaysia |
| Tel: | 604-2283657 |
| Working Hour: | Every evening 6pm - 10pm |
| Tax: | No |
| Last Visit: | 20110126 |