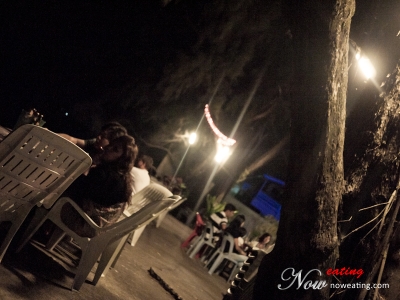 Gong Xi Fa Cai :gongxi: Years had passed and some blogs had gone. I am glad that Noweating is still here to update you on food around, regardless good or bad, rain or shine, bright or dark.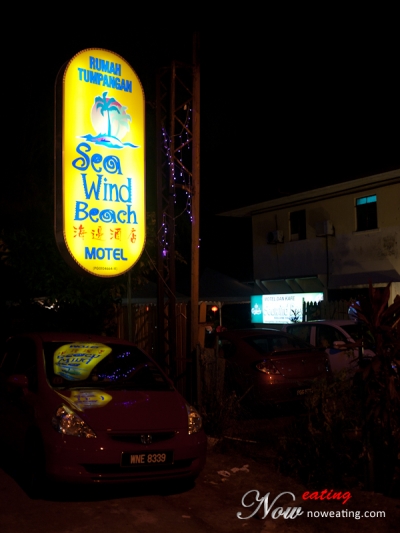 One thing I hate about this place was the illegal thin parking guy, who charged us RM1.00 as "protection fee" in which I doubt that he will protect my car when shxx really happened.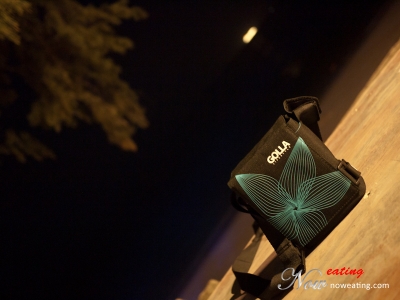 It was one Chinese New Year evening in which my friend introduced me this "Sang-Ka-La" place behind Viva food court at Tanjung Bungah, a place suitable for couples to relax themselves at the beach side and enjoy Sea Wind. The place was kind of dark. Thanks god I bring along my 20mm F1.7 lens.  The chairs were relaxing, making you reluctant to leave after the meal. There were many customers enjoying beers there.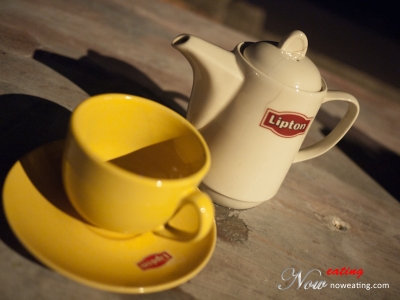 For me, I just ordered Green Tea with Jasmine (RM4.00) (Loser!). It came with a cute teapot and you can refill it.
My friend ordered Honey Lemon Tea (RM4.50).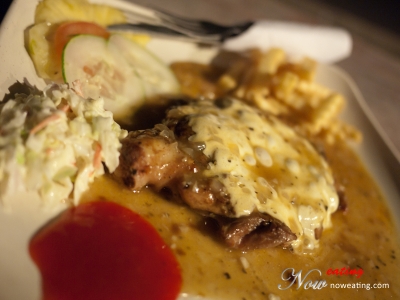 As a first timer, I was not sure which main course to choose so I asked the waitress and she recommended me Cheese Coated Chicken (RM12.00). It tasted good. The chicken was tender in which you would keep on cutting it into pieces and put into your mouth.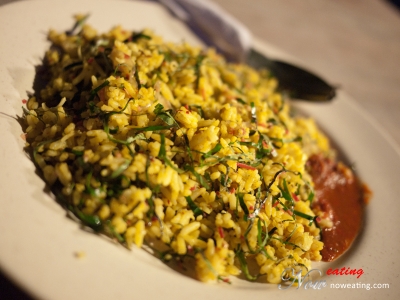 I saw Nasi Ulam (RM7.00) in the menu. This was a dish usually found in Nyonya restaurant. I was kind of miss it so I ordered one. My friend never tried this type of rice before and surprisingly she liked it (luckily she likes kaffir lime leaves, which was the main ingredient for Nasi Ulam).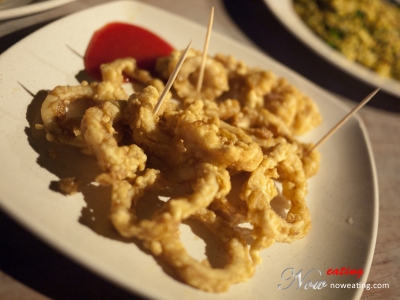 I ordered Fried Sotong (RM15.00) as side dish. It was kind of expensive and plain.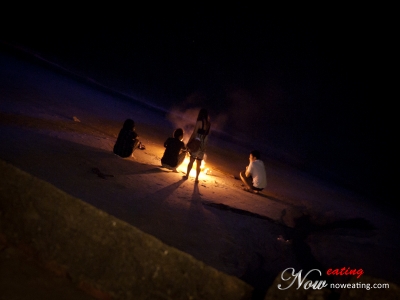 It was Chinese New Year and there were some young folks playing firecrackers on the beach. Now this is what I called THE proper place to play firecrackers instead of playing them in residential area which was really annoying.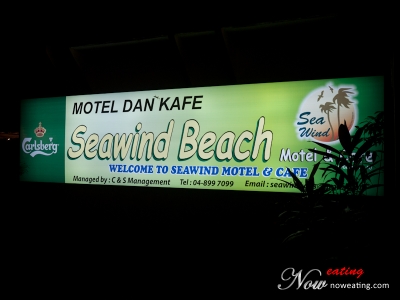 At first glance, Sea Wind provides a relaxing environment for couples and friends to hang out. It could be a bit dark for dining but good for activities which require no light (If it is still too bright then there is a motel behind). Pricing wise could be a bit expensive. Don't worry if you are lonely there as your friends – mosquitoes will accompany you sometimes.
| | |
| --- | --- |
| Place Name: | Sea Wind |
| Cuisine: | Western, Chinese |
| Address: | 515, C. M. Hashim, Tanjung Tokong, 11200, Penang, Malaysia |
| Tel: | +6048997099 |
| Email: | [email protected] |
| Tax: | No |
| Last Visit: | 20110207 |