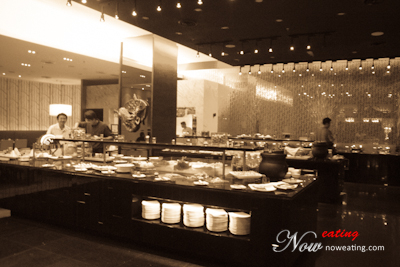 My friends asked me what kind of buffets available in G Hotel – a famous business hotel in Penang town area? I suddenly recalled that I visited the hotel recently (for food sampling purpose only) and nice PR officers passed me a bunch of documents. One of it was the promotion for Sep – Oct 2011. Surprisingly they do have "Buy 1 Free 1" offer which looks tempting.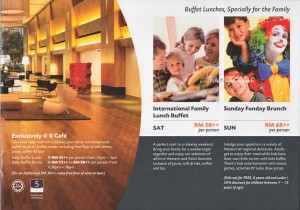 Here's the detail:
Daily buffet lunch is available at RM45++ per person from 12pm – 3pm. Daily buffet dinner ranged from RM72++ to RM98++ per person from 6:30pm – 10pm. I believed that the buffet lunch is quite standard except on Saturday which priced higher (RM58++), and Sunday in which brunch is provided instead (RM68++).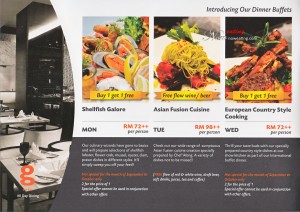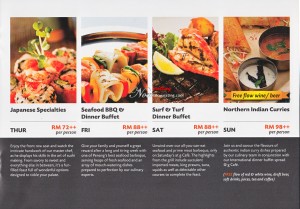 Now, here the details of buffet dinner.
Monday: Shellfish Galore (RM72++) – BUY 1 FREE 1
Tuesday: Asian Fusion Cuisine (RM98++) – FREE FLOW WINE/BEER
Wednesday: European Country Style Cooking (RM72++) – BUY 1 FREE 1
Thursday: Japanese Specialties (RM72++)
Friday: Seafood BBQ & Dinner Buffet (RM88++)
Saturday: Surf & Turf Dinner Buffet (RM88++)
Sunday:  Nothern Indian Cuisine (RM98++) – FREE FLOW WINE/BEER
Sadly, my favourite Japanese n Seafood buffet (on Thu and Fri respectively) do not have "Buy 1 Free 1"  :headache: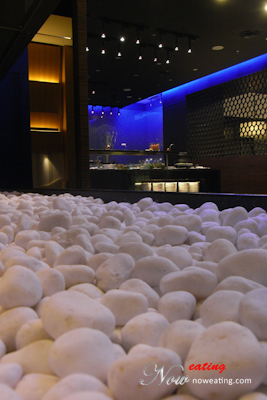 There are some restaurants in G Hotel. The buffet area is located next to G Lounge at the lobby. My last visit was 2 years ago during one of my company events on Wednesday night. Definitely things had changed so I won't comment much over here.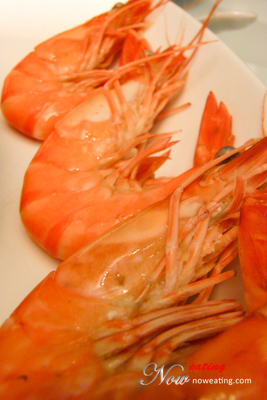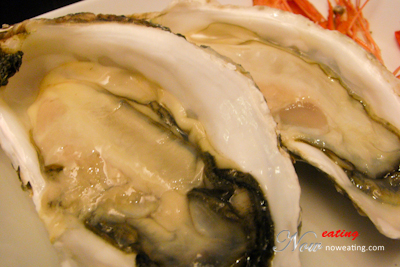 Over all, if I remembered correctly, I was quite enjoying their seafood – including prawns and raw oysters. It took some courage to swallow those oysters.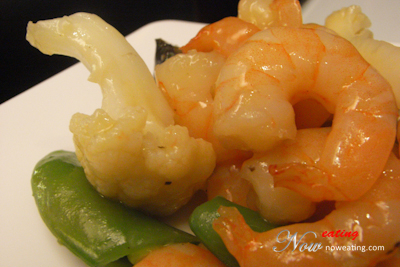 At that time, I was still using my Ricoh Caplio R6 point-and-shoot camera. Some photos looks yummy even with point-and-shoot camera.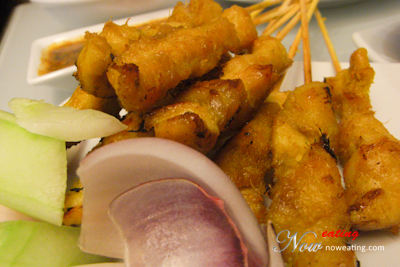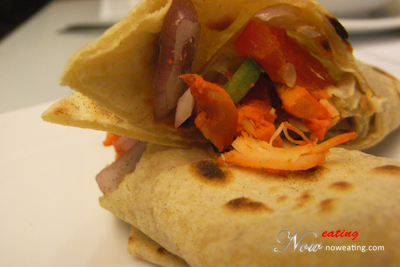 There was a satay counter in which they prepared satay on the spot. This is my favourite stall of the night but you need to queue up for quite a while to get your order. They did have otak-otak wrapped in banana leaves and kebab as well.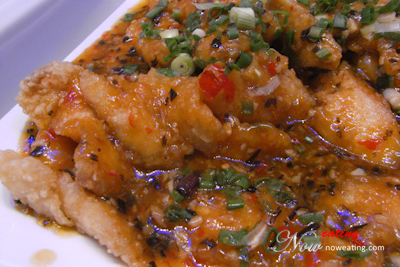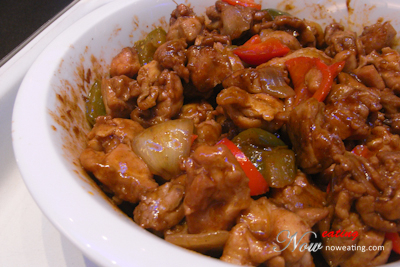 Some food were quite average but I would say it is much depended on personal's expectation.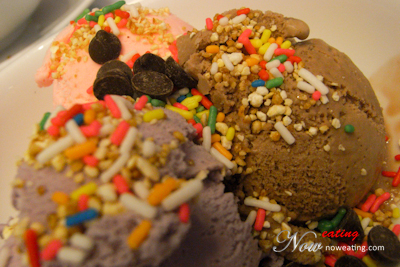 They did have a served ice-cream counter. Simply select your favourite and you will get nice scopes of ice cream. By the way, I recalled PR officer told me that they do have homemade ice-cream nowadays.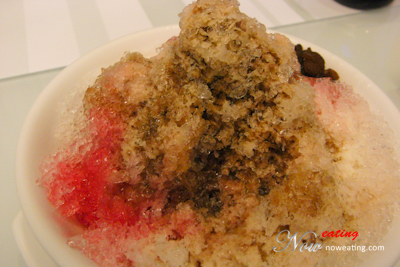 If ice-cream doesn't suit you, there was an ABC counter as well.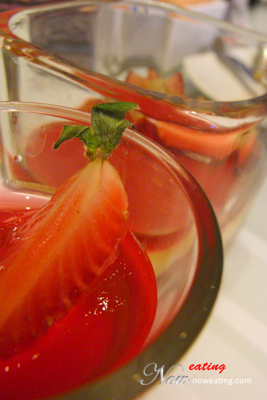 They did not hesitated to offer you a wide variety of desserts.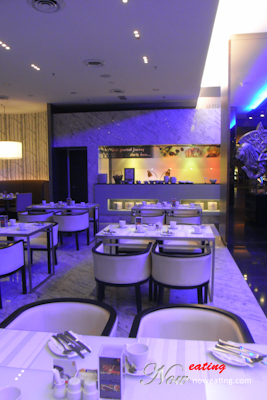 The environment is definitely stylish. By the way, if you wish to go there, it is suggested to park at Gurney Plaza and walk to G Hotel due to cheaper parking fee (RM1 for first 3 hours).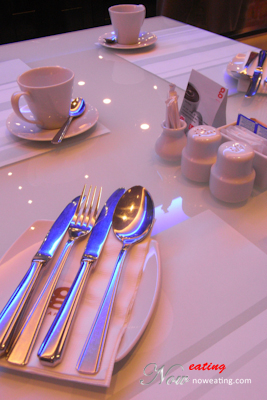 If you asked me which buffet dinner to try, I would say go for Monday's Shellfish Galore theme which provide shellfish lobster, flower crab, mussel, oyster, clam, and prawn dishes in different styles. With "Buy 1 Free 1" promotion, each person only costs RM36++.I plan to visit it one day, how about you? Act fast before end of October 2011!
You may download "Dine In Style: September – October 2011" below! Only available at Now Eating!
:-bd
| | |
| --- | --- |
| Place Name: | G Cafe |
| Address: | 168A Persiaran Gurney, 10250, Penang, Malaysia |
| Tel: | +6042380000 Fax: +6042380088 |
| Email: | [email protected] |
| Website: | www.ghotel.com.my |
| Working Hour: | 12pm - 3pm, 6:30pm - 10pm |
| Tax: | Yes |
| Last Visit: | 16-Dec-2009 |