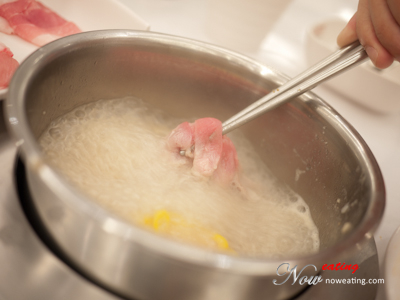 Last time, whenever my friend asked me for a good place for steamboat, I could just recall those open-air steamboat+BBQ places around town areas. They were relatively reasonable, but you definitely 101% need to take bath after the meal due to oily environment. Since early this year, my friends and I found another "steamboat" place – Lolipot.
Lolipot is located at one of the shop lot rows next to Eastin Hotel, Penang. Assuming you came from Queensbay Mall, turn left at the junction with Eastin Hotel sign. Turn right when you see a gated car park.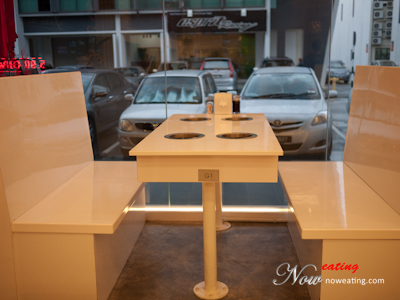 Most tables have four "holes" for four persons, that is, an individual pot will be provided for each person. Having said that, one of you may need to share the pot if you come in odd number. Alternatively, you may sit along the conveyor, just like eating in Japanese restaurants.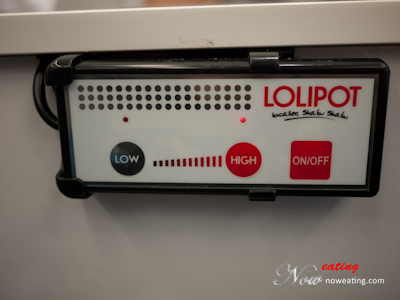 Below the table is a temperature control and it is easy to operate – Off, Low, and High.  Set to high when shabu-shabu and set to low when you wanna enjoy food slowly.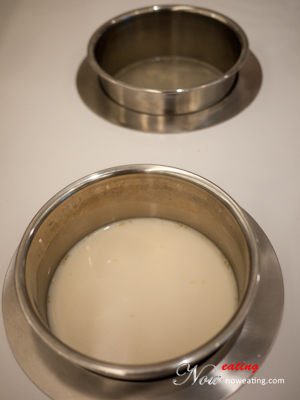 For the soup, you can choose among clear, Tom Yam, or milk rice wine (牛奶米酒). They do have monthly special soup as well but you need to top up some $$. I always order milk rice wine as the base soup. During my recent visit, the wine taste was not as strong as previous, so I asked them to add more rice wine FOC.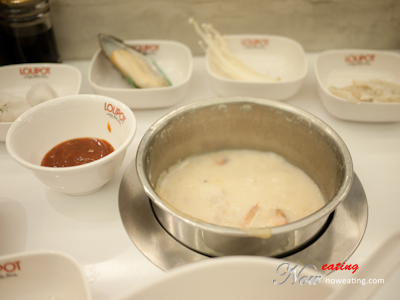 One good thing is that their home-made chili sauce is quite delicious. I always asked for more. However, it may not as spicy as some will expect it to be. Last time, a kind host added some chili flakes for me.
Speaking of the waitresses there, last time it used to have many pretty girls working there while waiting for their SPM result to release. Some were very nice to chat with. My last visit in August all girls were gone and replaced with males. Duh~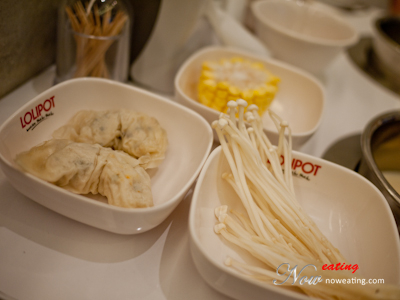 About the ingredients, most ingredients are available on conveyor. I like to put yum and corn on the cob into the soup for long cooking so that the soup will become sweet.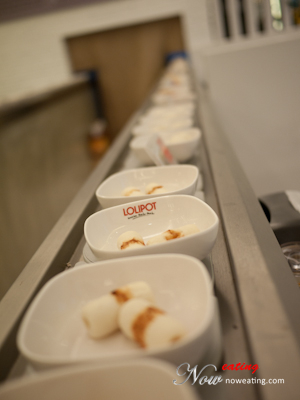 There are also a lot of "balls" on conveyor, including: spicy otak fish ball, curry ball, cuttlefish ball, cheese ball, chicken cocktail, scallop cake, salmon fish ball, Shantong ball, mushroom ball, and crab ball. Most of them are packaged items.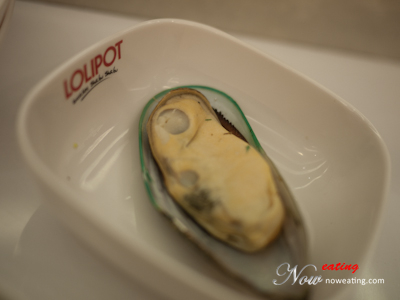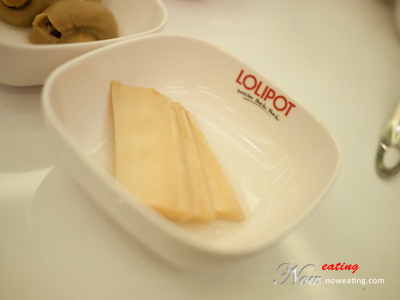 Few items I liked on conveyor included mussel (in my opinion, the most expensive item on conveyor), eniki mushroom, and fake abalone slices.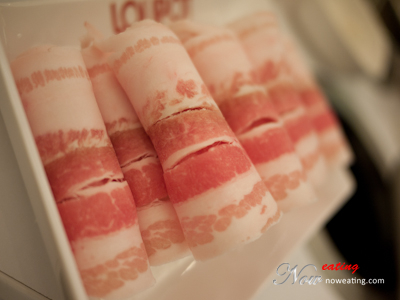 Of course, not to be missed is pork slices for shabu-shabu.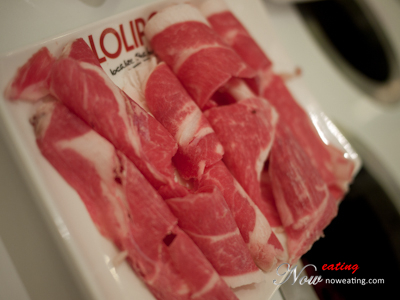 I also tried their thinly sliced lamb, but could not take too many as they used to have one strong taste.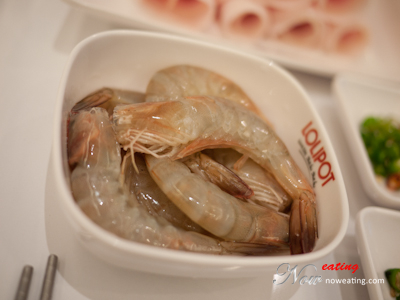 Also not available on conveyor is prawn. You have to call waiters/waitresses for the item. You can order another plate of pork/lamb/beef/prawns every 15 minutes.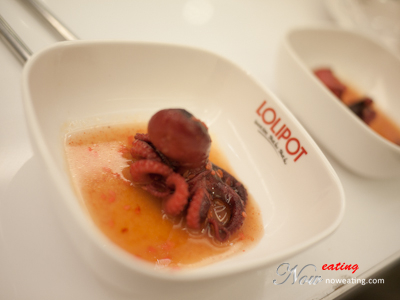 They used to have welcoming appetizer when I visited them early this year but now it seems no longer available.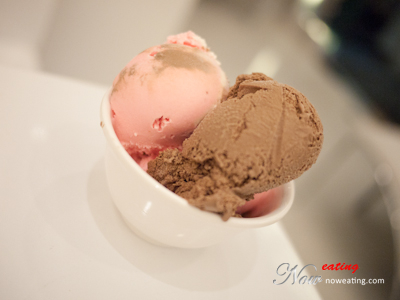 Lastly, don't forget there is an ice-cream corner. The ice-creams they used are just from normal brand, anyway.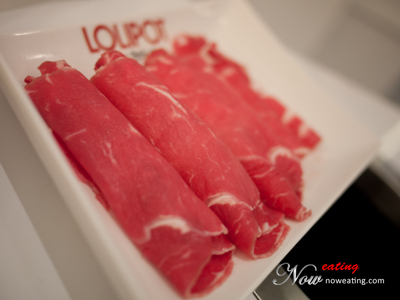 I visited Lolipot a couple of time since Mar-2011. As a whole, it had a cozy and less oily place for steamboat (or should I say shabu-shabu)? Pricing-wise was a bit expensive (RM30++) compared to some competitors around here but I don't mind paying extra RM10++ just to get an air-conditioned and clean place for steamboat. It is always good to make reservation first. If BBQ is not your primary concern, you may considered Lolipot. They also provide membership in which members will entitle for 10% discount.
| | |
| --- | --- |
| Place Name: | Lolipot |
| Cuisine: | Chinese |
| Address: | B-16-1, Lorong Bayan Indah 3, Bay Avenue, Bayan Lepas, 11900, Penang, Malaysia |
| Tel: | +6046447816 |
| Working Hour: | 11.00 AM – 3.00 PM, 6.00 PM – 11.00 PM |
| Tax: | 10% Service Tax |
| Last Visit: | 20110815 |