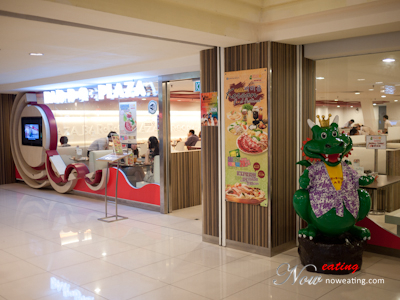 It had been a while since I visited Gurney Plaza. Few new shops were opened, such as Little Nyonya I previously posted and a steamboat restaurant opposite to it – Bar B.Q. Plaza, or better known as buaya (crocodile) shop due to its mascot.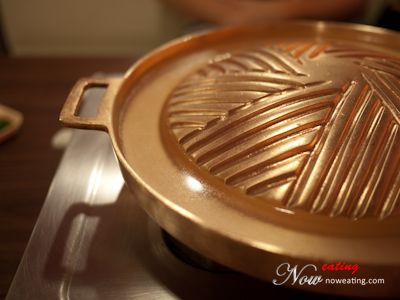 Originated from Thailand (hosts will greet you with "Sawadeekap"), note that this is not an ordinary steamboat + BBQ shop in which you will be provided with a big bowl of soup topped with a small sizzling pan. This restaurant is another way around. You will be provided with a unique big sizzling pan surrounded with soup compartment.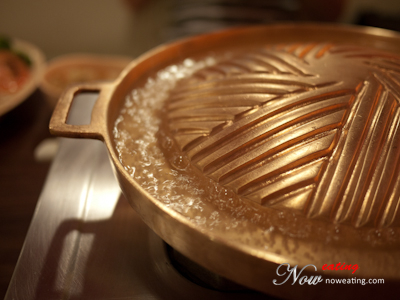 How it work? Basically you will be provided with a jar of clear soup to pour on the pan. The soup will flow down to the "drain" at the bottom, allowing you to put raw ingredients into it. I must remind you that the "drain" is extremely narrow. Due to high heat, soup will be depleted very fast and you have to keep on refilling. Also, the soup is plain at the beginning and it only get sweeter after you BBQing a lot on top of the pan.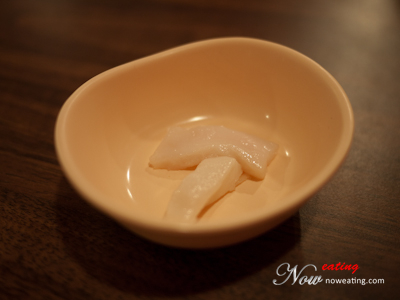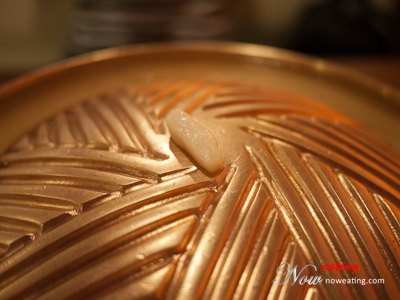 Like it or not, you will be provided some pork fat. Don't eat it as the purpose is to lubricate the pan before you put anything on it so that raw meats will not stick on the pan.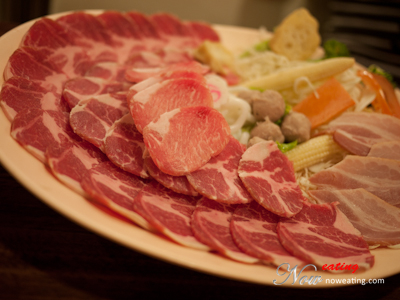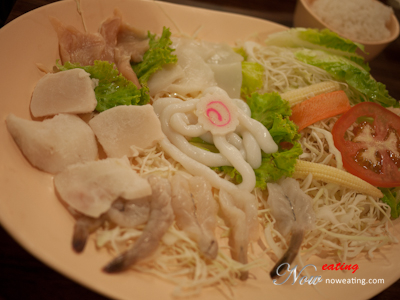 Two of us ordered Family Pork Set (RM41.90) which is for 3 normal humans.There were 2-pax sets but they looked small to me.The set came with pork, bacon, fish fillet, chicken, squid, shrimp, udon, sliced cabbage, baby corn, carrot, lettuce, tomato, broccoli, you mak, and bean curd.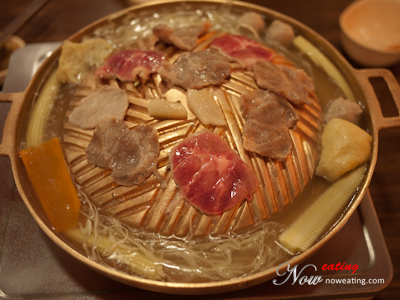 With so many items, you are free to BBQ or cook them in soup. For us, we put vegetables into the soup first to sweeten it. Beware of bacons as they could easily stick on sizzling pan. Frozen pork was sliced to its thinnest. However, we found them a bit tasteless. Maybe not so fresh?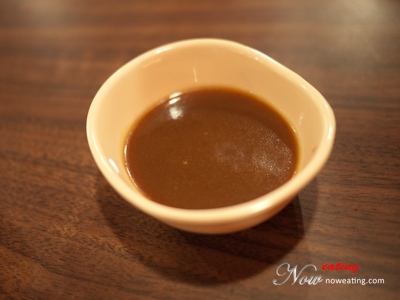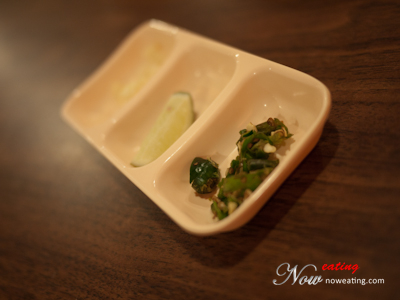 Note that most ingredients were not marinated so they would be tasteless if you just consume like that. The secret here is their homemade BBQ sauce, which tasted a bit like Chinese sweet sauce + satay sauce. The chili, lime, and garlic provided are for you to mixed with the BBQ sauce.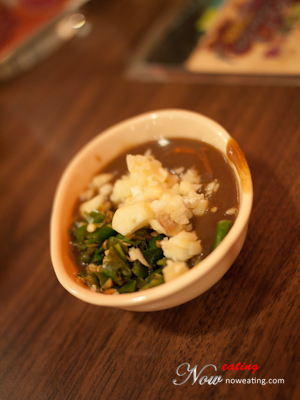 You can always ask for more from waitresses.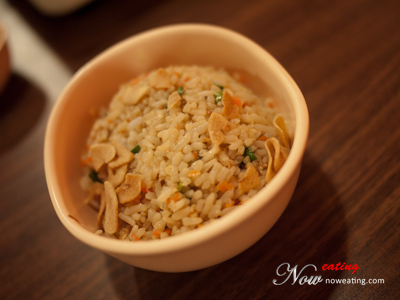 Family set came with 3 bowls of white rice. By adding RM1.50, you can convert one white rice to yummy garlic rice. Garlic rice was delicious that you can eat it on its own. However, they were small for me that I can easily order 3 bowls.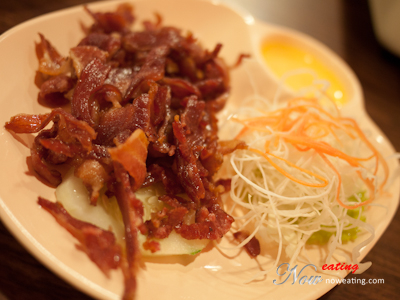 Oh ya, did I mention that if you got Jusco card, you will get a plate of fried bacon worth RM7.00 for free. Somehow they were kind of hard.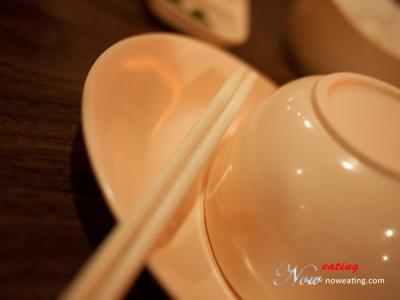 Unfortunately, they were using disposable chopsticks in this classy restaurant! A big disappointment.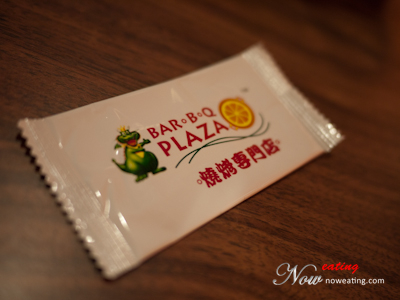 Before paying bill, you can return the wet towels to save some $$.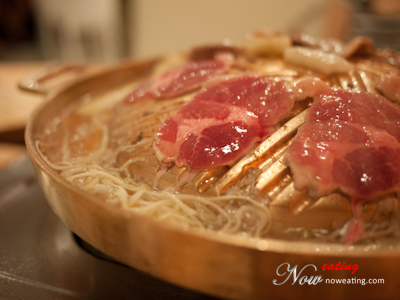 Both of us spent RM59.30 that day. As first glance, if you are not a big eater like me and like to enjoy BBQ in a less oily environment, or simply dating with friends, Bar B.Q. Plaza is the place for you. Pricing wise could be a bit expensive if compared to some competitors of buffet style. This is more toward unique experience, rather than filling up your tummy. Their green tea and Chinese tea are free flow. Make sure you bring your J-Card (and chopsticks) for special offer.
| | |
| --- | --- |
| Place Name: | Bar B.Q. Plaza |
| Cuisine: | Thai, Buffet |
| Address: | B1-05 Basement, Old Wing, Gurney Plaza, Persiaran Gurney, Penang, Malaysia |
| Website: | www.barbqplaza.com.my |
| Tax: | 10% Service Tax; 6% Government Tax |
| Last Visit: | 20110923 |