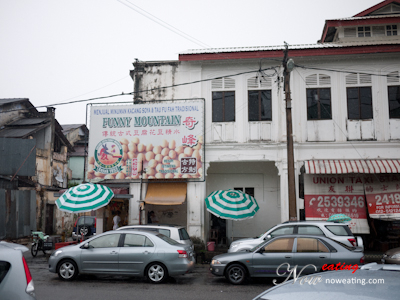 You will like Ipoh if you like to enter holes… uh… I mean visiting caves. There are many limestone caves for tourists like me. After visiting some of them, my breakfast was gone and it was time for food hunting again. This time, I stumbled upon a small stall behind a shop with a funny name – Funny Mountain 奇峰.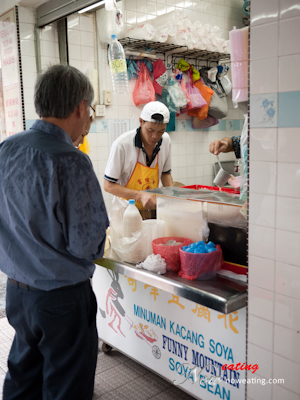 Don't play play with this stall. Even when raining, people were queueing up buying their soya bean drink and paste (a.k.a Tau Fu Fah 豆腐花). Not only people queueing up, cars were also queueing up as well. As a result, they provide "drive-through service". You park your car there, waiter will come, take order, and deliver soya bean drink/paste to your car.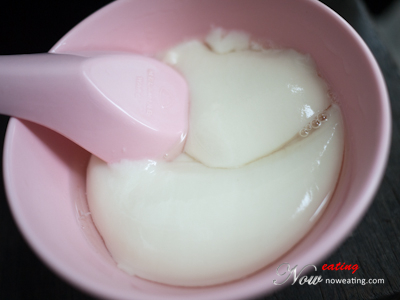 Feeling thirsty, I ordered a bowl of Tau Fu Fah (RM0.90) and consumed it at limited space there. This was really a small bowl. However, the paste was extremely smooth and soft. The moment I put it into my mouth, I coma for a while as the aroma surge into my brain.
Yes, even though it is a small bowl, this is perhaps one of the best Tau Fu Fah I ever tried. Smooth, soft, and fragrant. With customers holding cameras and queueing up, you can't be wrong that this is a famous soya bean stall. Don't worry if you can't find parking as they provide "drive-thru service" as well.
| | |
| --- | --- |
| Place Name: | Funny Mountain 奇峰豆水豆腐花 |
| Cuisine: | Chinese |
| Address: | Ipoh, Perak, Malaysia |
| Last Visit: | 23-Jul-2011 |