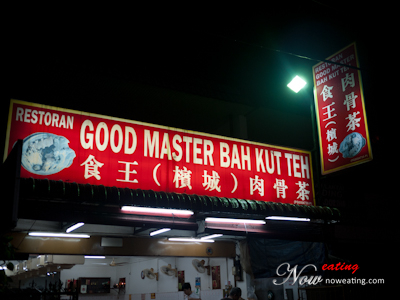 Jiak Wong (食王) Bak Kut Teh is very common in northern region. Back to my hometown in Sungai Petani, there were two stalls having the same name. The same applies to Bukit Mertajam. I am not sure whether or not they have any relationship. Thinking of comparing those in BM, I visited 食王 (槟城) Good Master (Penang) recently.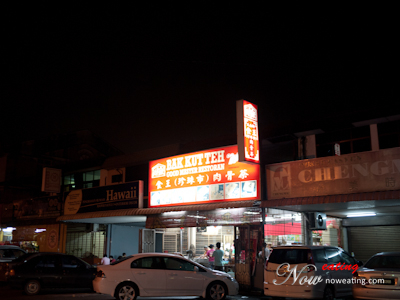 According to locals, initially there was only one Good Master in BM. Then, one of the assistants went out and open another shop opposite of his master's shop (Don't ask me why he didn't open far a bit). Old shop is called Good Master (Penang) BKT, while new one is called Good Master (Mutiara) BKT. If you dunno Chinese, you will be confused on who is who as both signboards just indicate "Good Master BKT". I believe that they still maintain good relationship even though are competitors now.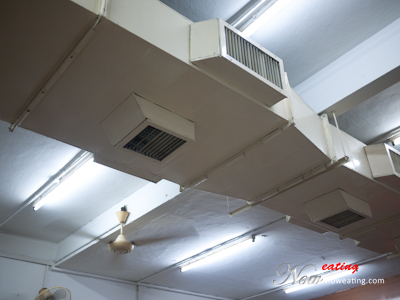 Another way to differentiate them is to look at the air-conditional. The one with big venting pipe exposed is master's restaurant.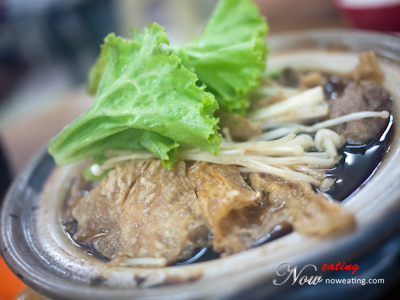 You can, of course, customize the BKT. The soup was similar to the one in Sungai Petani – dark with moderate herb taste. The portion could be considered medium for two persons (for me, I can finish the whole clay pot). They were OK to refill your BKT soup as well. I need to visit the Mutiara shop in order to differentiate them.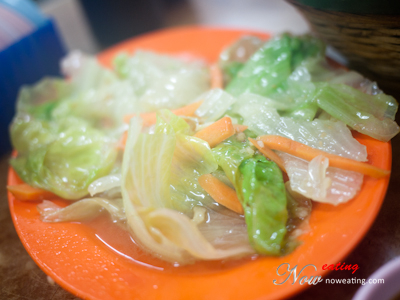 The Chinese Lettuce (玻璃生菜) we ordered was disappointing. It was just too plain.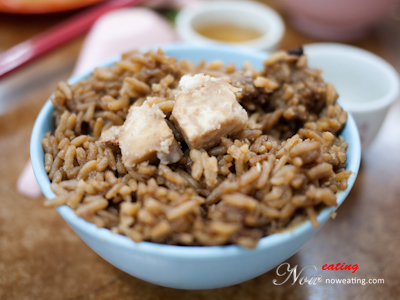 Good thing was that you can choose between yam and white rice. In Penang island, yam rice was usually quite limited. I visited this shop at 7:10pm and they still had the "stock".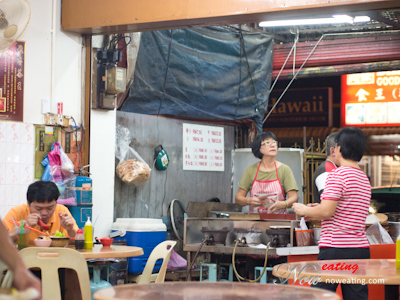 Here's the price list:
Extra Small – RM7.50
Small – RM14.00
Medium – RM23.00
Big – RM33.00
Vegetable – RM6.00 (Big), RM4.00 (Small)
White Rice – RM0.80 (Big), RM0.50 (Small)
Yam Rice – RM0.90 (Big), RM0.60 (Small)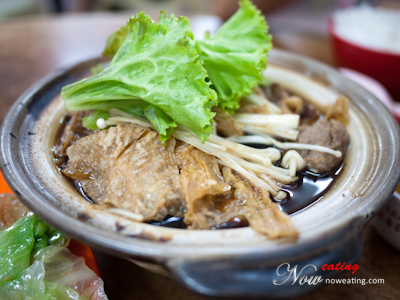 Sitting face to face, both Good Master Bak Kut Teh can be confusing sometimes. I ate three bowl of rice that night. Unfortunately they did not have dry version of Bak Kut Teh in this shop. Will try the Mutiara version next time  to compare the food and service.
| | |
| --- | --- |
| Place Name: | 食王(槟城)肉骨茶 Good Master (Penang) Bak Kut Teh |
| Cuisine: | Chinese |
| Address: | No. 105, Jalan Tembikai, Taman Mutiara, Bukit Mertajam, 14000, Penang, Malaysia |
| Tel: | +6045374776, +60125678379 |
| Tax: | No |
| Last Visit: | 20111105 |