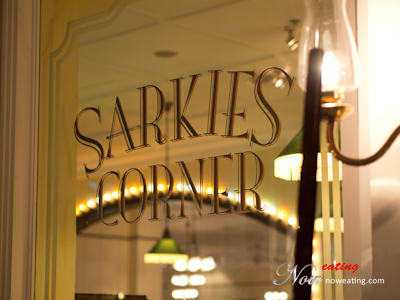 I tried E&O buffet couple of times, sometimes company events, sometimes just with friends. My last visit was two weeks ago with some under "stressed" colleagues. We selected Wednesday since the theme was "Japanese & Chinese Fusion Buffet Dinner" (RM78.00++).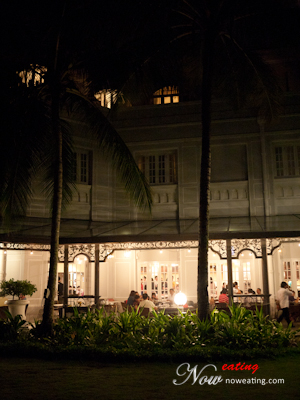 Six of us made reservation one week earlier. Sadly, inside was fully booked. We ended up booked a table outside.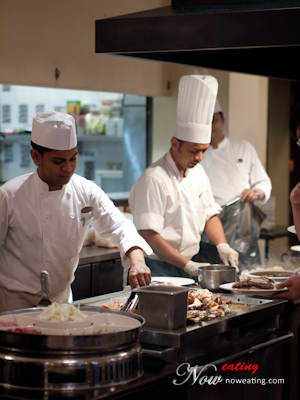 Sitting outside has its own advantage as well, such as it is not smokey at all compared to inside since there are some grill counters inside (of course, unless you sit next to smokers outside).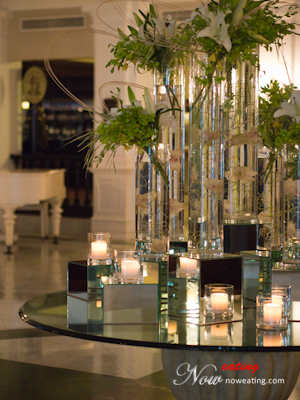 Anyhow, we arrived slightly early that day and the buffet started at 7pm. We just relaxed at the lobby area, which is just next to Sarkies Corner.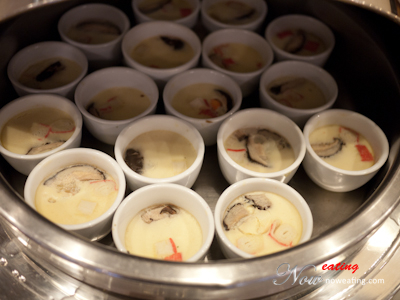 Anyway, I walked in 15 minutes earlier to snap some photos. Luckily the host was friendly enough to let me do so. My last time was not so lucky such that they asked us to stopped taking photos. Above is chawanmushi. Rich in ingredients, such as they did put prawn in it as well.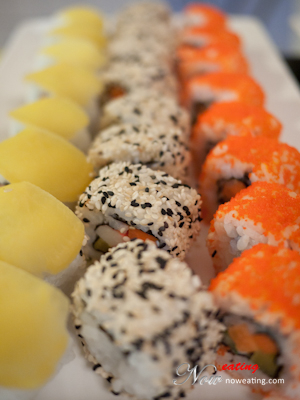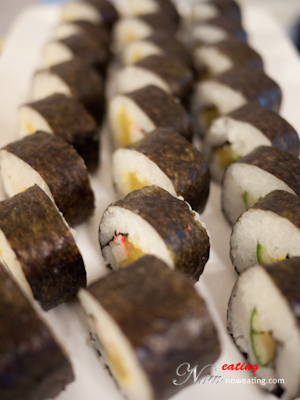 Maki looked tempting as well. Too bad they would not be my first choice as I could easily get full with those sushi rice.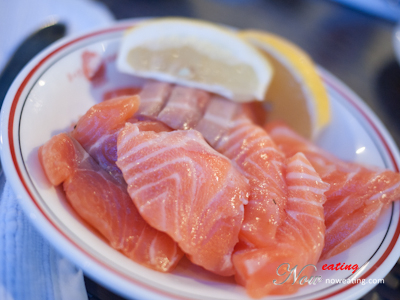 This is what I am talking about – Shashimi! This is the reason we were there!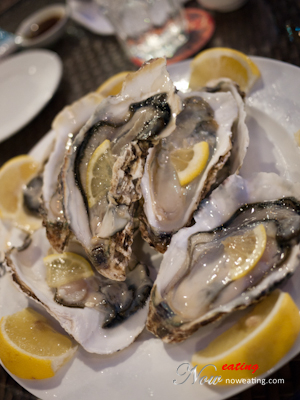 Raw oysters! Another reason we were there! For this round, however, they were not as fresh as we expected.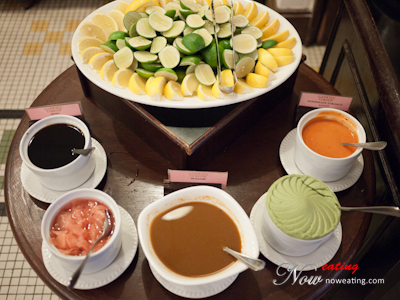 Wasabi, ginger, and lemon are must-have for raw/Japanese food. The right-most item is homemade tabasco sauce.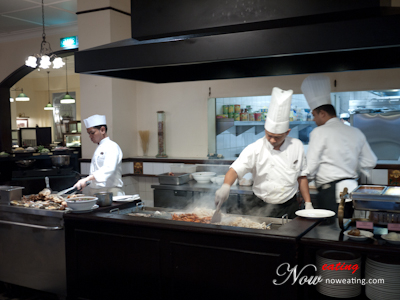 Grill counters were always full of people (it was also the reason the whole cafeteria was so smokey).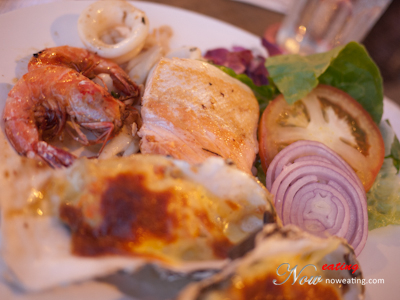 These were some items obtained from the BBQ counters – pranws, squid rings, salmon, cheese-baked oysters, and Enoki mushroom. Enoki mushroom tasted good once grilled. Salmon could have bone in it so beware. If you can't eat raw oysters, cheese-baked oyster is an alternative. Also, don't forget the homemade spicy sauce available at the BBQ counter, which tasted delicious and best dipped with those seafood.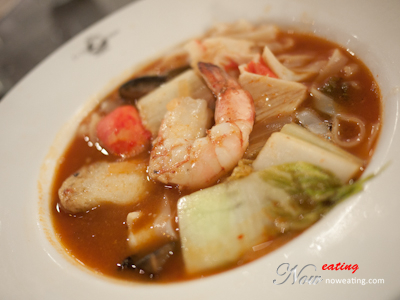 Also available on the counter was Kimchi Noodle. You select ingredients of your choice and the chef will cook one for you on the spot. Too bad it tasted awkward (maybe it was not Korean theme that night).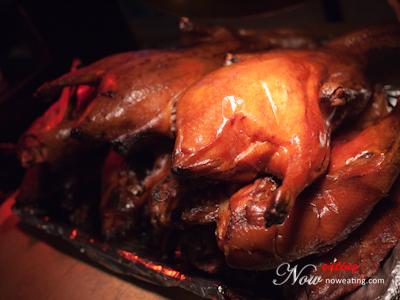 Peking duck is a must-have here. Tasted good and came with two type of sauce – Orange Sweet Sauce and Sweet Sauce. You can ask them to give you drumstick as well.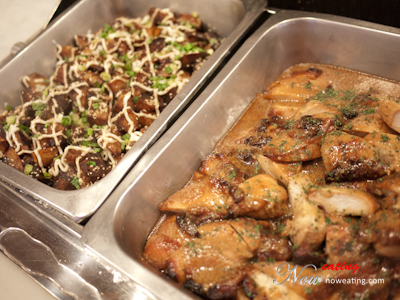 Of course, they were some tray items. I actually took photo on each of them but just too lazy to put them all over here (plus they may change from week to week). The one on the right is Teriyaki Chicken.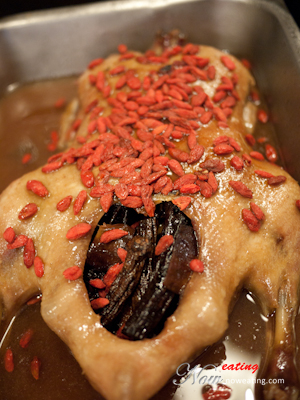 What the….? This is basically duck stuffed with some Chinese herbs. Surprisingly it tasted good. It was one of the few tray items I actually tried.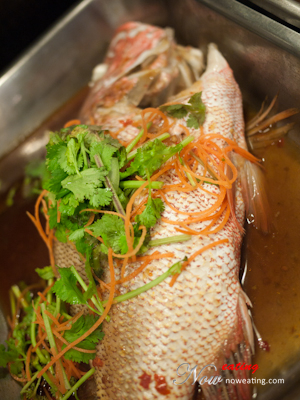 I was surprised that they even serving whole fish. This is typical Chinese "choo char" style. Some may not like it due to bone, and will be very messy if you grab it late.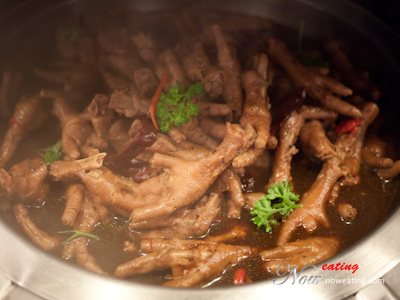 Some items could be disappointing, such as this chicken craws. Eating chicken craws in a five-star hotel simply not right. It is still okay if it is goose palms.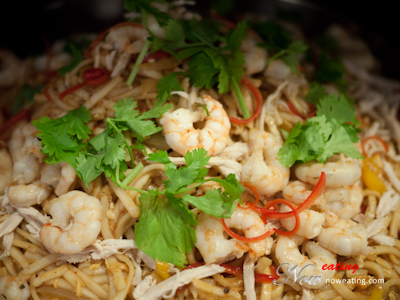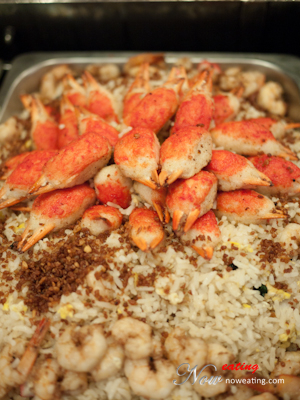 They were, however, quite generous in term of ingredients. For example, you could see a small hill of prawn on top of Fried Udon and Rice.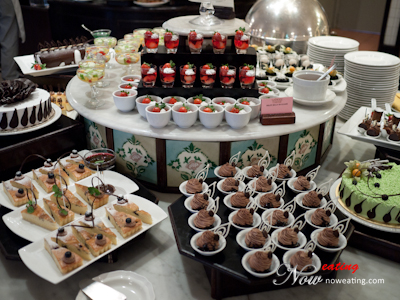 Time for some desserts for stressed people (in fact, it is if you spell it in opposite way).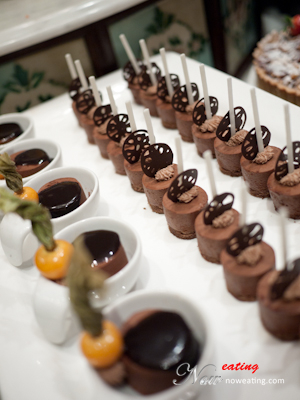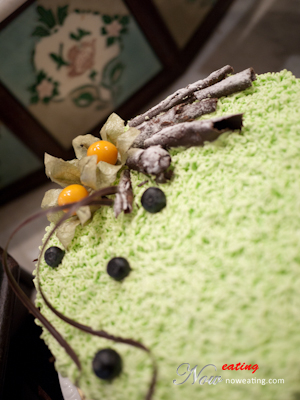 Most items were quite presentable and tempting (provided not being dig by customers).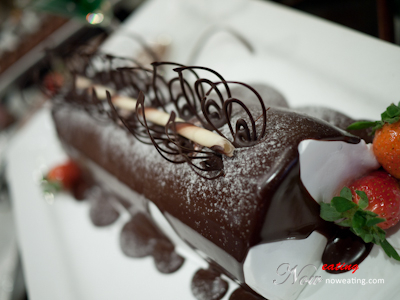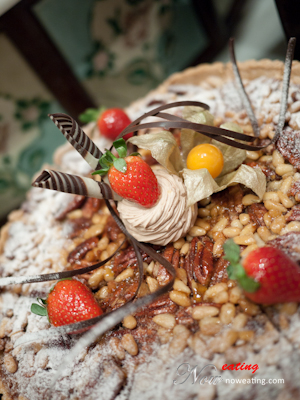 My friends couldn't resist the temptation and already grabbed some in the middle of the meal.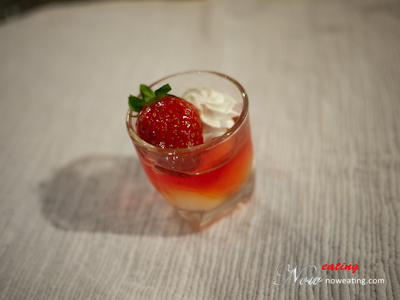 Too bad I was quite full toward the end of the buffet and I could only take a very small cup of fruit jelly.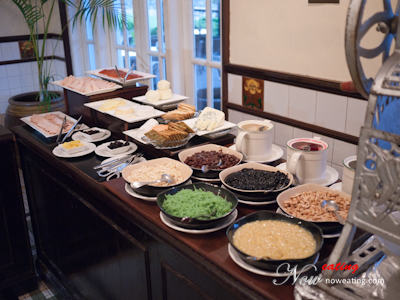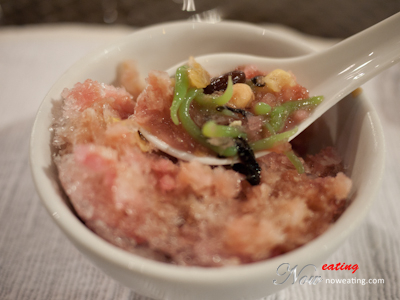 There was a ABC (Ice Kacang) counter as well.  Use your bowl and select ingredients of your choice and the attendant will do the rest for you.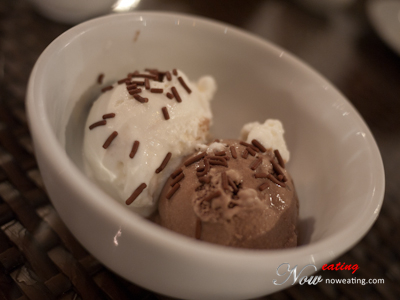 To make the ABC tasted good, you may also put a scope of ice cream onto it. Too bad (again), the ice creams were melting that night. So liquid that we hardly enjoy it, not to mention whether it is Baskin Robin ice cream or not (as we previously found out some of them were).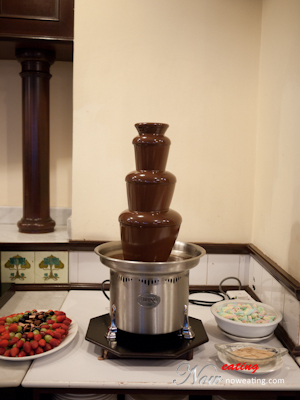 Last but not least, CHOCOLATE FONDUE! Yummy! Yummy! (Another reason we were there) The chocolate was delicious.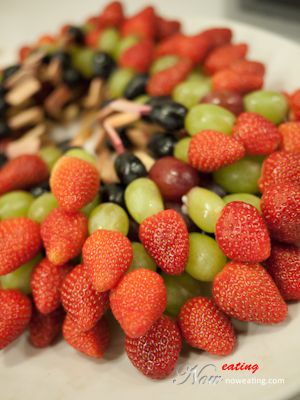 If you went to the counter earlier, you will get "fruits-on-a-stick" nicely prepared for you to coat them with chocolate.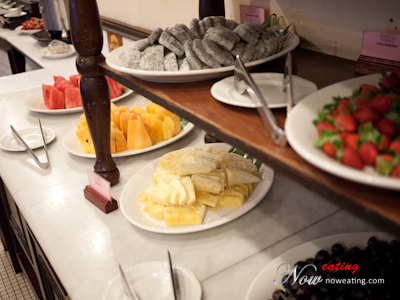 Else, you could just grab some fruits or marshmallow around.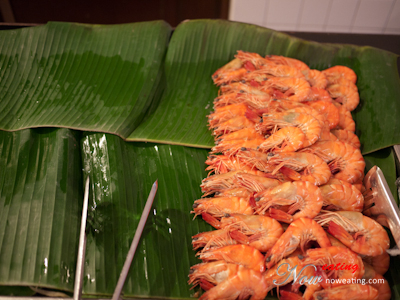 Even though the quality was slightly degraded this time, it is still a good place for buffet dinner if you are looking for oysters, sashimi, peking duck, and chocolate fondue. At RM78++, there are many options around. Luckily you can get 15% off if you have Citibank credit card. You can also reimburse for RM2 on parking ticket (parking fee is RM4 per entry). Make sure you make reservation earlier.
Download E&O October and November activity booklet below:
Place Name:
Sarkies Corner, E&O Hotel
Cuisine:
Buffet
Address:
10, Lebuh Farquhar, George Town, 10200, Penang, Malaysia
Tel:
+6042222000 Ext.: 3175
Working Hour:
Operating hours: 6.30 am - 11.00 pm (Daily)
Breakfast: 6.30 am - 10.30 am (Daily)
All-Day Dining: 10.30 am - 11.00 pm (Daily)
Tax:
10% service tax, 6% government tax
Last Visit:
20111102