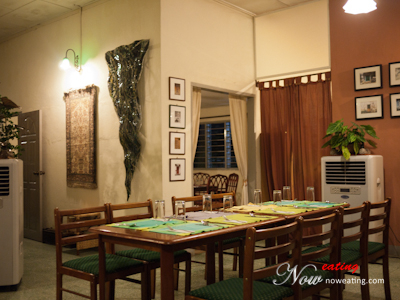 If you were a chef, what you will do after retiring? Some may just sit at home and play with kids. For Derek, this is not the case. Hidden in one of the villages in Kulim is a resident house converted to western restaurant, namely Derek's – Passion for Food. I was told that the chef was once a hotel chef in Penang island.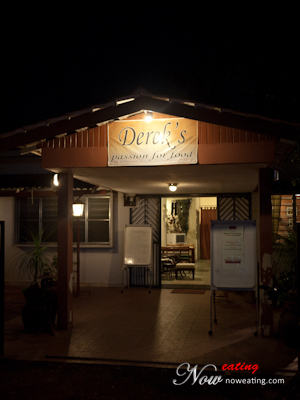 Seriously, finding this place is kind of challenging without GPS. Assuming you come from BKE (Butterworth-Kulim Expressway), take the Lunas/Kulim exit. Wait at the traffic light and turn right. Go straight (2km) until you see Lean Hup market on your right. Wait at the cross road traffic light and turn right. Go straight (2km) and when you saw the first traffic light, turn left (go straight will lead you to Kulim Landmark Central). Drive about 1km and notice a small alley to your left. Turn into it to Taman Keladi. The house is inside with a banner.  This is the exact location.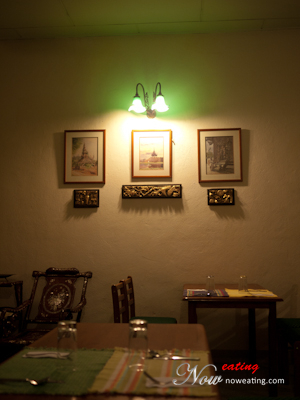 The house is nicely decorated. It was kind of quiet as well without any background music. We were the only customers that night and all we heard was the fan noise from the ceiling and neighbour's kids playing sound. You will feel yourself entering a good old housing area (in fact it is).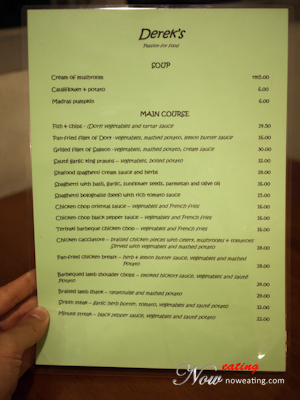 The menu is simple. Two pages with 16 main courses to choose from.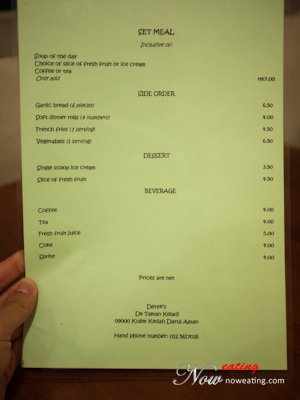 By adding RM7, you can convert your ala-carte to set meal, which include mushroom soup, desserts (fruits/ice creams), and tea/coffee.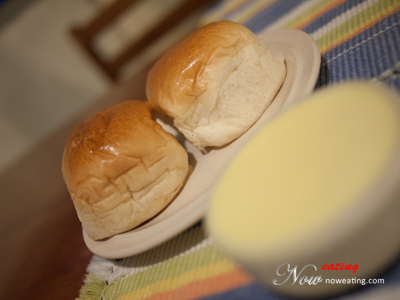 I forgot to ask, but I guess the buns were complementary. The butter was generous and served in a sauce plate. First time I saw this kind of butter preparation.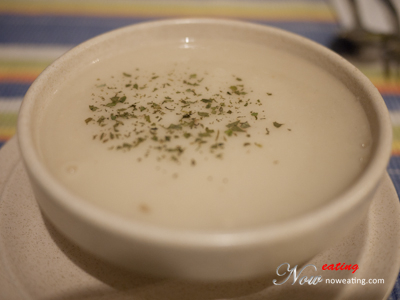 The mushroom soup was home made. There was a pumpkin soup as well. Maybe I will try it next time.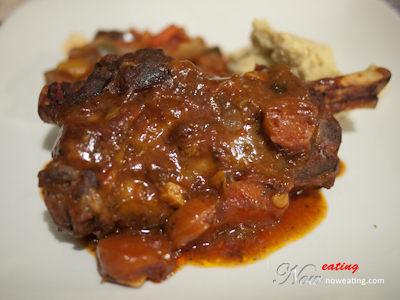 The restaurant is pork-free. Thinking of trying something special, I ordered Braised Lamb Shank (RM29). It served with ratatouille and mashed potato as side dishes. I thought I only can find Ratatouille in movie. Mashed potato was special as well as it had minced garlic in it. The "milky" taste of lamb was not as strong as expected. The texture was like pork shank. Perhaps the only drawback was that the sauce was not enough.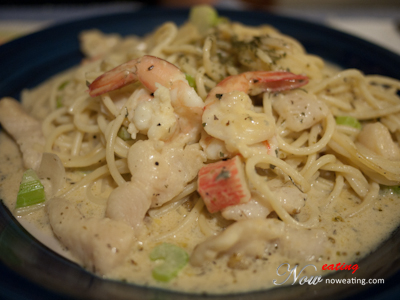 The Seafood spaghetti cream sauce and herbs (RM18) was defintely a plus! It was creamy and well mixed with herbs. It came with mixture of Dory slices, crab sticks, and prawns. The cream sauce/herbs/seafood ratio was just perfect. You usually only can find this kind of quality food in hotels or fine dining restaurants.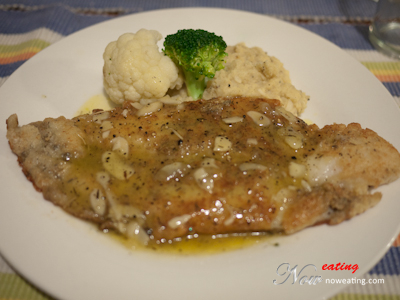 Since I travelled all the way from Penang island to Kulim (took about 1 hour), I might as well fill my tummy to the max. We placed another order – Pan-fried fillet of Dory (RM16).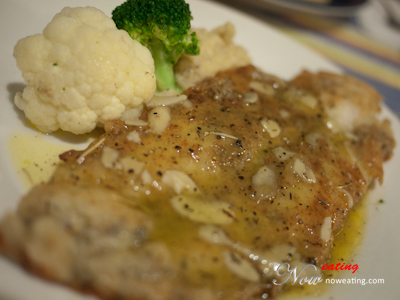 Dory, by nature, tasted plain compared to other fishes. This was not the case for Derek's. Dory was slowly fried to golden and topped with home made lemon butter sauce (and almond flakes + herbs), making the Dory fish tasted sweet and sour. Another unique dish.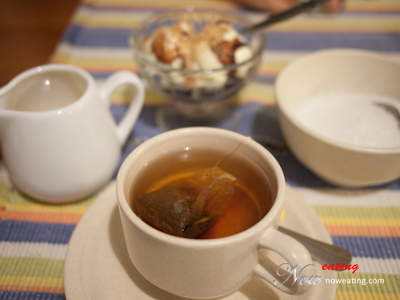 This is set meal's tea and ice cream. See the sugar on the right? First time I saw a restaurant gave half bowl of sugar for a cup of tea.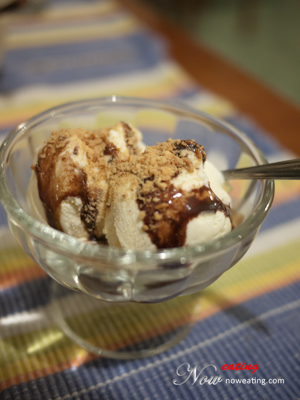 The vanilla ice creams had some peanut topping as well, unlike some restaurants which just threw you a scope of ice cream without any topping.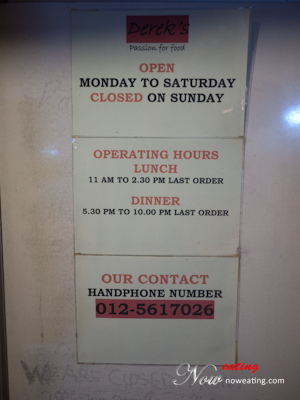 I was surprised that I could find such a good quality western food in Kulim. Prepared by a retired hotel chef using quality ingredients (including olive oil), this resident-turned-commercial house definitely worth second visit. The host was friendly as well. The place could be hard to find at first so make sure you bring along your GPS with latest Malfreemaps or just ask locals.
| | |
| --- | --- |
| Place Name: | Derek's |
| Cuisine: | Western |
| Address: | D4, Taman Keladi, Kulim, 09000, Kedah, Malaysia |
| Tel: | +60125617026 |
| Working Hour: | 11am - 2:30pm; 5:30pm - 10:00pm. Close on Sunday. |
| Last Visit: | 10-Nov-2011 |